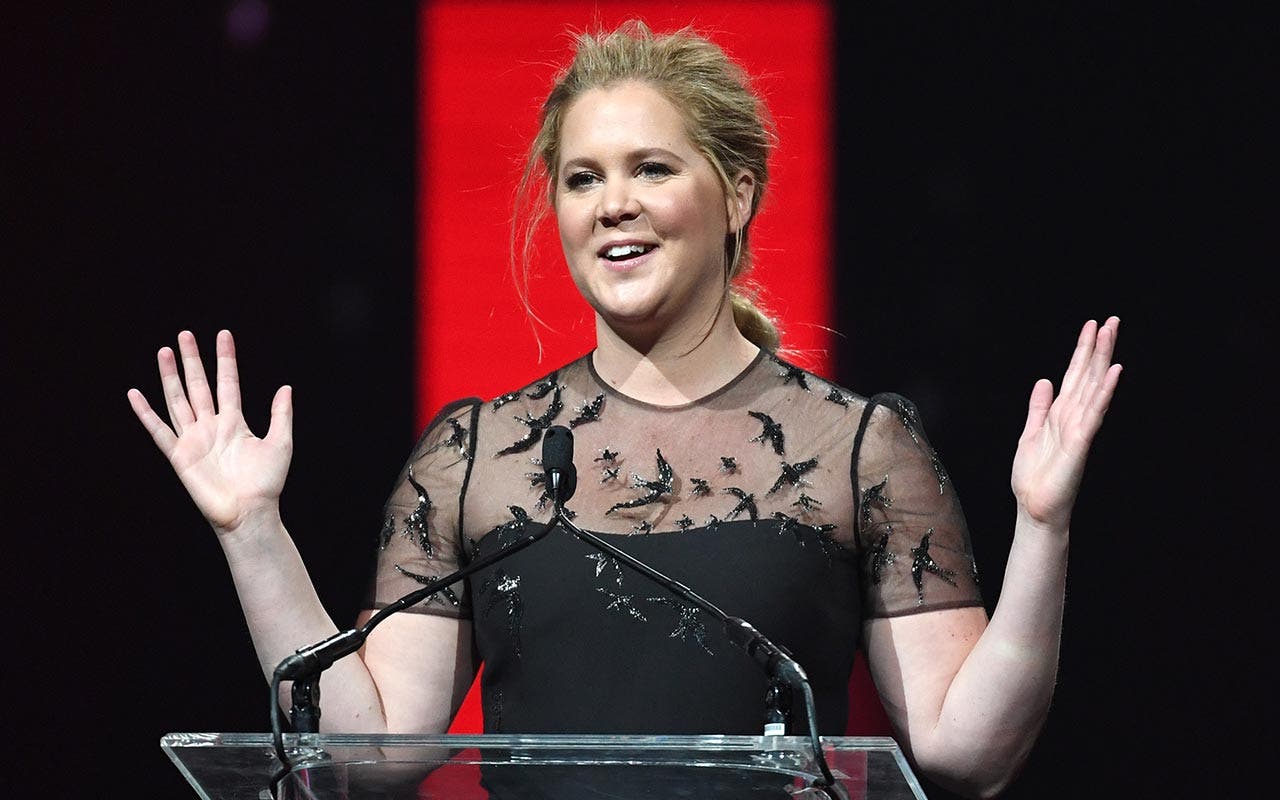 How Amy Schumer's net worth was built
Amy Schumer started her career performing in comedy clubs across New York City. Her big break came in 2007, when she was cast in the reality TV competition, "Last Comic Standing." She came in fourth.
Schumer's first comedy special, "Mostly Sex Stuff," aired on Comedy Central in 2012. About a year later, the channel launched her weekly sketch comedy show, "Inside Amy Schumer."
Her comedy specials and sketch show earned her critical acclaim and attention, but it was her film "Trainwreck," a romantic comedy released in the summer of 2015, that pushed her into the big leagues. Made with a budget of about $35 million, the film grossed $30 million its opening weekend and more than $140 million worldwide.
Schumer also landed a book deal, earning an advance of more than $8 million for "The Girl With the Lower Back Tattoo," released in the summer of 2016.
All told, her TV show, movie, book and an appearance in Budweiser ads pushed her earnings to over $17 million in 2015 and 2016, earning her a spot on Forbes' Top Paid Comedians list, the first female comedian to crack the top 10. Her net worth as of May 2017 was $16 million, according to Celebrity Net Worth.
You can use this net worth calculator to see your net worth.
Amy Schumer
Born: 1981
Birthplace: New York

---
What she's up to now
The comedian's new mother-daughter comedy "Snatched" — co-starring Goldie Hawn — is hitting theaters just in time for Mother's Day.
As for other projects, Schumer was said to be negotiating for the title role in a film adaptation of "Barbie, " but she eventually dropped out. A comedy show she taped in Colorado was released recently on Netflix. And, "Inside Amy Schumer" is expected to return for a fifth season on Comedy Central, but the timing is unclear.
---
Accolades
"Inside Amy Schumer" has been nominated for a number of Primetime Emmy awards, including Outstanding Variety Sketch Series, Outstanding Writing for a Variety Series, and Outstanding Actress in a Variety Series. Schumer took home the Emmy in 2015 for Outstanding Variety Sketch Series.
In 2016, she was nominated for her first Golden Globe, for her performance in "Trainwreck."
She won BAFTA/Los Angeles' Charlie Chaplin Britannia Award for Excellence in Comedy in 2015 and was the CinemaCon Breakthrough Performer of the Year.
Amy Schumer's net worth looks rather puny compared with funnyman Chris Rock's. Check it out.