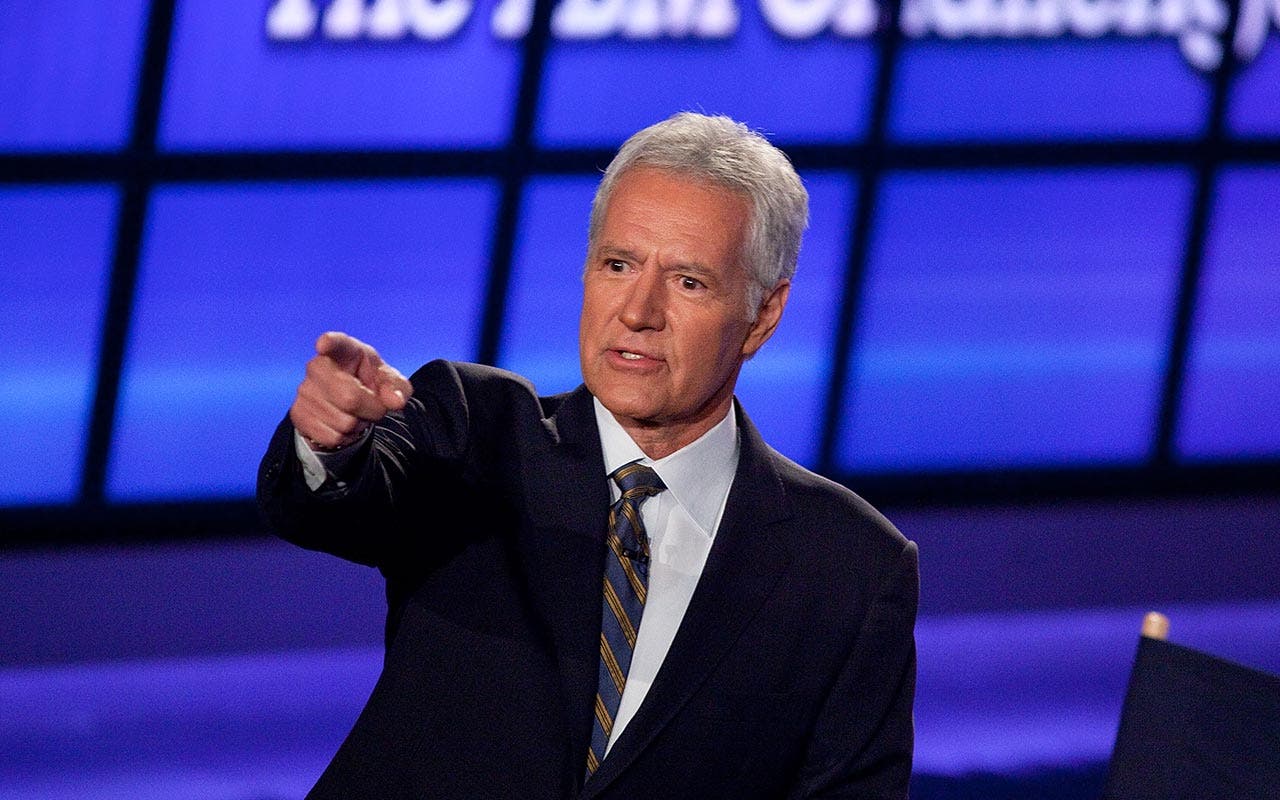 How Alex Trebek's net worth was built
After a series of short-lived gigs hosting game shows, Alex Trebek made a life-changing decision that enabled him to accumulate his fortune: He signed on as the host of "Jeopardy." Thirty-three years later, the show is still a household favorite. After graduating from the University of Ottawa with a degree in philosophy, Trebek planned to work as a newscaster. He signed with the Canadian Broadcasting Co. in 1961. While with the CBC, he covered national news, sports and special events for both television and radio. In 1966, Trebek debuted as a game-show host when he joined "Reach for the Top," a Canadian show, which he hosted for seven years.
Aside from hosting "Jeopardy!" Trebek appears in commercials and makes guest appearances on popular TV shows, where he plays himself. Trebek's net worth, according to Celebrity Net Worth, was $50 million as of April 2017.
You can use this net worth calculator to see your net worth.
Alex Trebek
Born: 1940
Birthplace: Ontario, Canada
---
What he's up to now
Trebek signed a contract in 2015 that extends his gig on "Jeopardy!" through 2018. When he's not hosting the hit game show, Trebek works as a spokesman and volunteer for a number of organizations, such as World Vision and Smile Train. Trebek has made numerous trips to developing countries for his volunteer work. He also encourages wildlife conservation and is a donor to the National Geographic Education Foundation.
---
Accolades
In 1999, Trebek received a star on the Hollywood Walk of Fame for his work in television. The awards nominations started rolling in early in Trebek's career, starting with a Daytime Emmy nomination in 1985. Trebek would eventually win the Daytime Emmy for Outstanding Game Show Host five times before receiving the Lifetime Achievement award in 2011. "Jeopardy!" has won 28 Daytime Emmy Awards since Trebek became the host.
You think Alex Trebek is worth a lot? Check out musician Ed Sheeran's net worth!