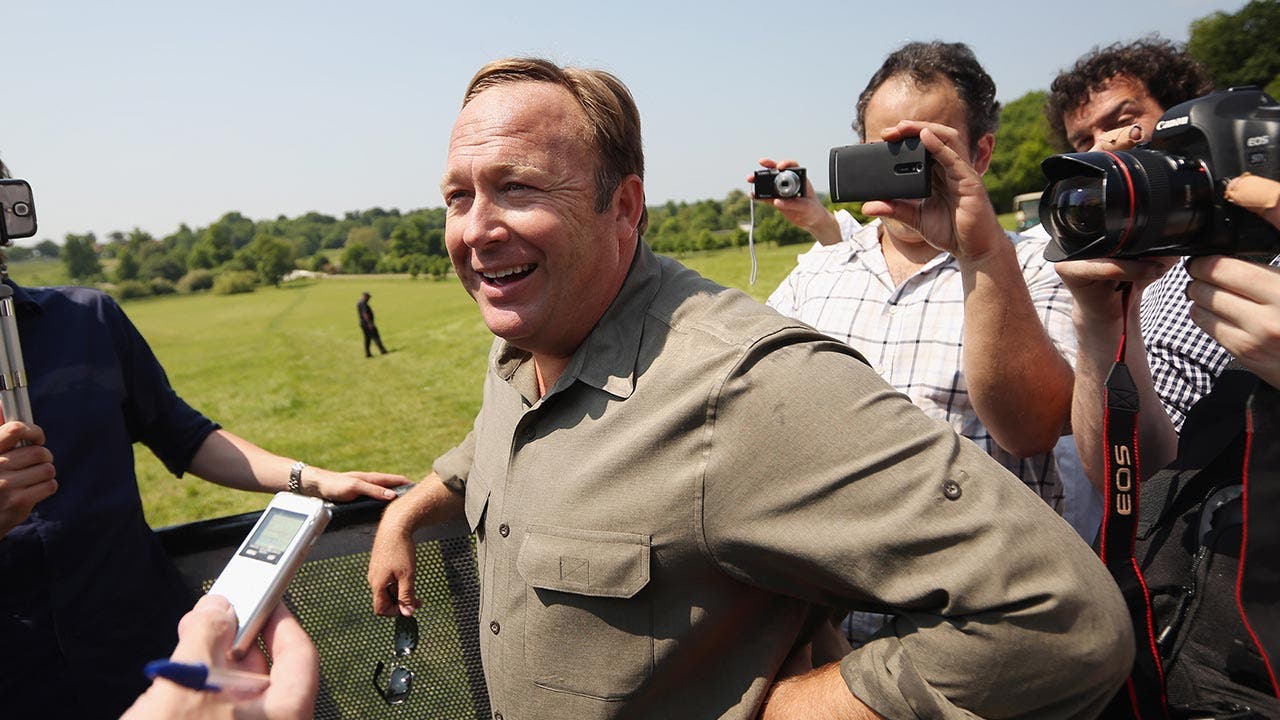 How Alex Jones' net worth was built
Alex Jones hosts a radio show on the Genesis Communications Network. Known for his far-right views and conspiracy theories, Jones is popular with gun rights activists and other conservatives. Jones also runs InfoWars.com and Prisonplanet.com, websites he uses to spread his political views and theories.
Jones also has directed more than 17 documentaries on various subjects, including the 9/11 terror attacks, the Obama presidency, the new world order and other subjects related to U.S. and global politics. He also has written a couple of books. Jones has another revenue source in the nutritional supplements he sells on his website.
Often controversial, Jones has many friends in the world of entertainment, including Megadeth frontman Dave Mustaine, actor Charlie Sheen, and President Donald Trump, a former reality-show host. According to Celebrity Net Worth, Jones is worth about $10 million as of May 2017.
Use the Bankrate net worth calculator to figure out your own net worth.
Alex Jones
Born: 1974
Birthplace: Dallas
---
What he's up to now
Alex Jones continues to broadcast his popular radio show six days a week. In addition to his two websites, Jones oversees a YouTube channel, where he talks about what he calls the war on the minds of America. Jones has been sued by the Chobani yogurt company, which claims he posted fabricated stories on his InfoWars website linking the company to hiring migrant rapists.
---
Accolades
While he has no accolades, Jones has shown political aspirations, including a run in 2000 for Texas' House District 48 seat, which includes Austin, where he currently lives. Running as a Republican, he said his intent was to be a watchdog inside the Legislature, but he was forced to terminate his campaign after polls showed he had little chance of winning the nomination.
If you think Alex Jones is worth a lot, wait until you see the net worth of President Donald Trump!