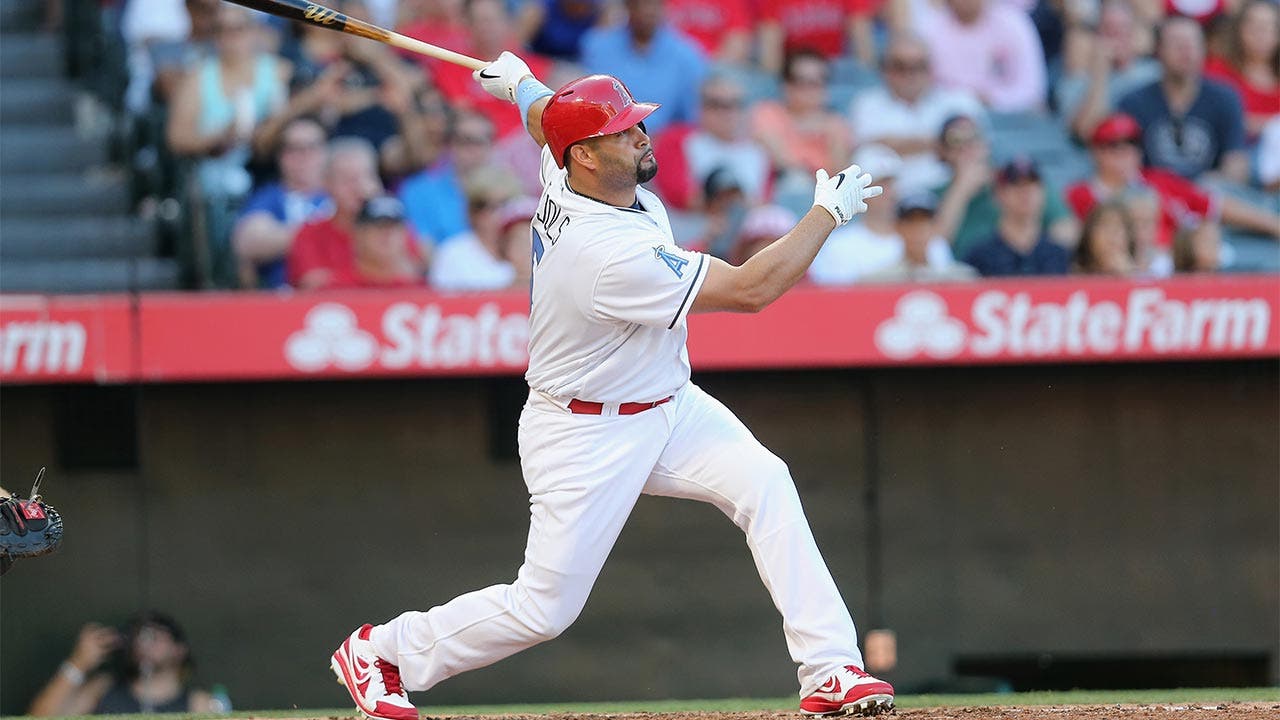 How Albert Pujols' net worth was built
Since joining Major League Baseball in 2001 with the St. Louis Cardinals, Albert Pujols has posted Hall of Fame numbers as a slugger and has become one of the highest paid players in the game.
Pujols was born in the Dominican Republic. His family moved to Independence, Missouri when he was 16. In his first year at Fort Osage High School, he batted over .500.
After high school, Pujols played one season of baseball at Maple Woods Community College in Kansas City, Missouri before the St. Louis Cardinals drafted him in 1999. After playing briefly in the minors, the Cardinals called him to the majors in 2001 when he became the National League Rookie of the Year.
In the next 11 seasons, he was a regular on the National League All-Star Team, set several team and MLB records, and helped the team win two World Series championships.
Before the 2012 season, Pujols signed with the Los Angeles Angels of Anaheim who offered him $240 million over 10 years. The contract has a few milestone bonuses and will pay him $30 million in 2021, the final year of his deal.
According to Celebrity Net Worth, Pujols' net worth is $110 million as of June 2017, with a salary of $26 million..
See how your net worth fares against Pujols' using Bankrate's net worth calculator.
Albert Pujols
Born: 1980
Birthplace: Santo Domingo, Dominican Republic
---
What he's up to now
While baseball is his passion, Pujols has other interests and likes to spend time with his wife and five children. In 2005, he established the Pujols Family Foundation to support victims of Down syndrome and poverty in his home country. He is associated with the Albert Pujols Wellness Center for Adults with Down syndrome.
---
Accolades
Pujols is a future Hall of Famer who eclipsed 600 career home-run mark this season and has some years left on one of the richest contracts in professional baseball. He has logged more than 9,000 at-bats (4th among active players), has made almost 9,500 appearances at the plate (2nd among active players), and has 11 seasons in the Top 10 home runs category.
Read how your favorite celebrities have built their wealth.