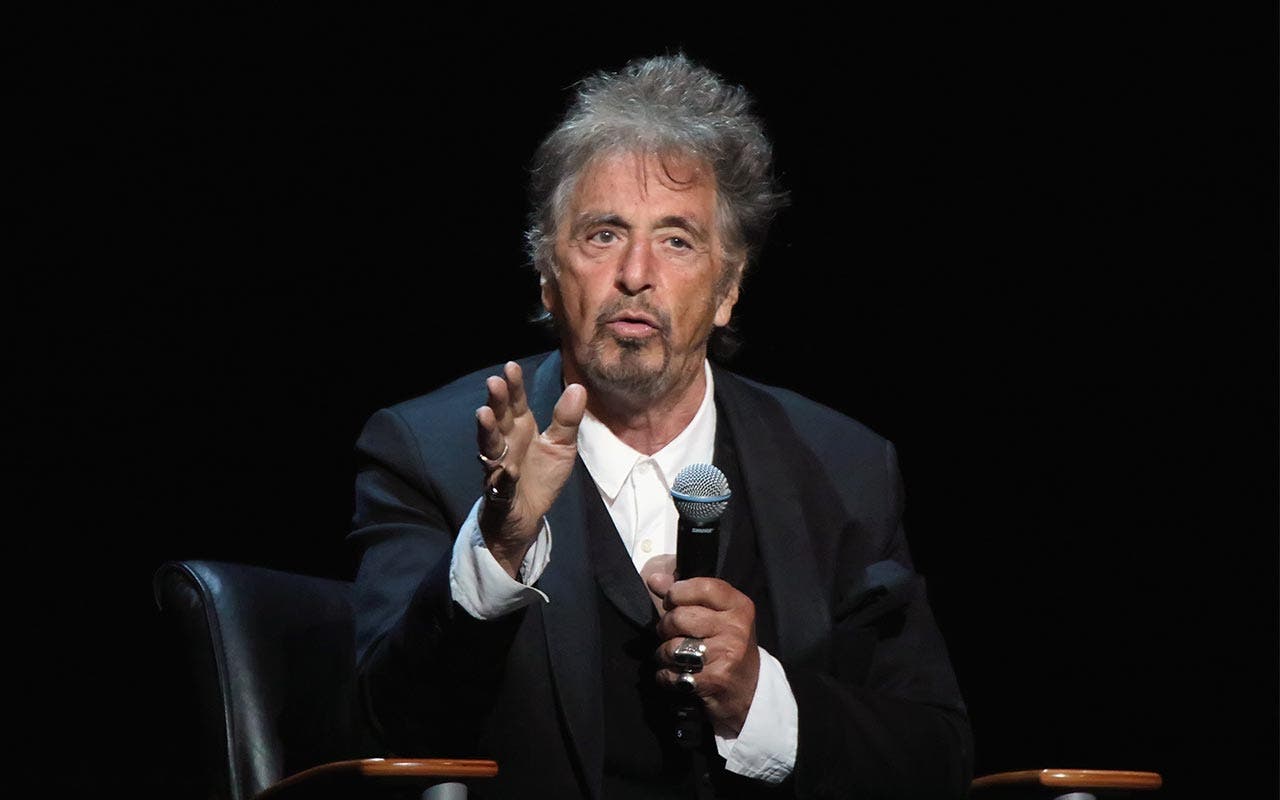 How Al Pacino's net worth was built
Actor Al Pacino might be best known for his breakthrough role as Michael Corleone in Francis Ford Coppola's classic 1972 film, "The Godfather." The role of Corleone was sought after by a number of high-caliber stars, including Jack Nicholson and Robert DeNiro, But Coppola was set on casting Pacino, even though he was an unknown actor. That role would lead to other popular films for Pacino, such as the two "Godfather" sequels, "Serpico" and "Dog Day Afternoon."
He developed the acting bug when he was cast in school plays, and he decided to make it a career. A supporting part in the movie "Me, Natalie" (1969) led to his first starring role in "The Panic in Needle Park" in 1971.
In 1990, the dramatic actor took on his first comedic role in "Dick Tracy," for which he earned an Academy Award nomination for best supporting actor. He tried his hand at a romantic film, "Frankie and Johnny," in 1991.
In the 2000s, Pacino starred in "Ocean's Thirteen," HBO's "Angels in America," and he portrayed Dr. Jack Kevorkian in the TV movie "You Don't Know Jack." His acting success has helped him build a net worth of $165 million as of April 2017, according to Celebrity Net Worth.
You can use this net worth calculator to see how your net worth stacks up against Pacino's.
Al Pacino
Born: 1940
Birthplace: New York City
---
What he's up to now
Pacino is known today as a legend among actors. Though in his late 70s, he remains busy with a number of projects ready for release, including the dramatic films "Dabka," "Retribution," "The Trap" and "Hangman." In 2018, he will star in "The Irishman" as Jimmy Hoffa.
The actor also plans to hit the live stage this year in Dotson Rader's play "God Looked Away," in which he will portray playwright Tennessee Williams.
---
Accolades
Pacino's long list of awards begins with a 1969 Tony Award for supporting actor in the play "Does a Tiger Wear a Necktie?" His role in "The Godfather" earned him nominations for an Oscar and a Golden Globe in 1973. Pacino won a Golden Globe in 1973 for "Serpico," a BAFTA in 1976 for both "Serpico" and "Dog Day Afternoon," and a Best Actor Oscar for 1992's "Scent of a Woman." More recently, Pacino got a 2014 Golden Globe nomination for his lead role in "Phil Spector" and a 2016 Golden Globe nomination for his performance in "Danny Collins."
You think Al Pacino is worth a bundle? Check out Arnold Schwarzenegger's net worth!