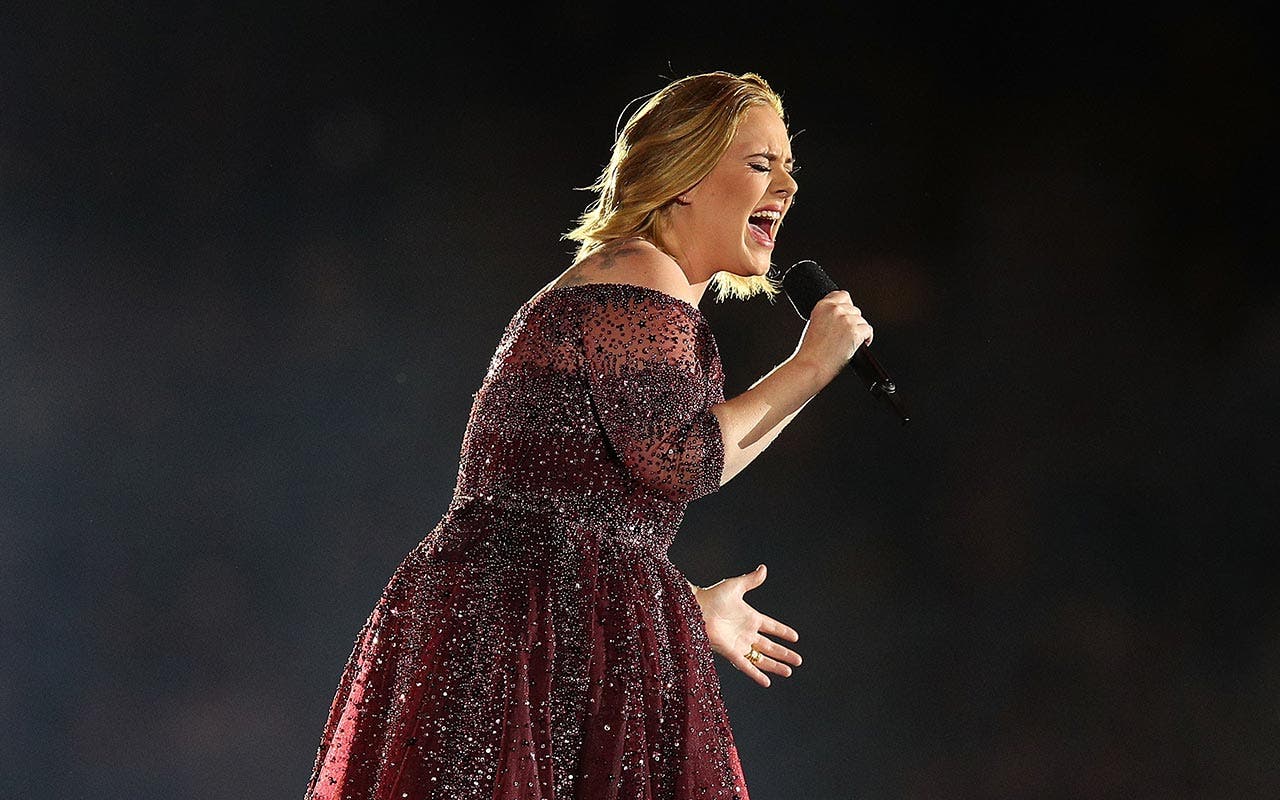 How Adele's net worth was built
When she was still a student at BRIT School for Performing Arts & Technology, Adele recorded a demo as part of a class assignment. Her friend uploaded the demo to MySpace, which some record executives heard. She signed her first recording contract just months after graduation and released her first album, "19," in 2008. That same year, she appeared on "Saturday Night Live," a performance that boosted her career and made her album the top download on iTunes.
Adele's follow-up album, "21," sold over 350,000 copies during the first week after its release in 2011. It also produced two Top 5 singles and Top 5 albums in the same week, putting Adele in the ranks of The Beatles and 50 Cent. That same year, Adele took home six Grammys. In November 2015, she released her third studio album, "25."
Adele built her net worth solely through her music. She does not endorse any products, as she believes it undermines her artistic integrity. She had a net worth as of May 2017 of $135 million, according to TheRichest.
You can use this net worth calculator to see your net worth.
Adele
Born: 1988
Birthplace: London
---
What she's up to now
In February 2016, Adele embarked on the Adele Live 2016/2017 tour — her first since 2011, with shows across Europe, North America and Oceania. The month before starting the tour, she appeared in "Carpool Karaoke" with James Corden, creating the biggest viral video on YouTube for the year.
Adele opened the February 2017 Grammy Awards show by singing her hit, "Hello," and she was the night's biggest winner.
---
Accolades
Adele's music appeals to critics and fans alike, and she has the awards to prove it. She won five Grammys at the 2017 ceremony, including Record of the Year, Album of the Year and Song of the Year ("Hello"). Her other Grammys include awards for Best Female Pop Vocal Performance (2009), Best New Artist (2009), Best Pop Vocal Album (2012), Best Pop Solo Performance (2012, 2013), Album of the Year (2012), Record of the Year (2012), and Best Song Written for Visual Media (2014).
Her video for "Rolling in the Deep" won the MTV Video Music Video award for Best Editing, Best Cinematography and Best Art Direction (2011). She also won the World Soundtrack Award for Best Original Song Written Directly for a Film, the Houston Film Critics Society Best Original Song and a Golden Globe for Best Original Song for "Skyfall" in (2013).