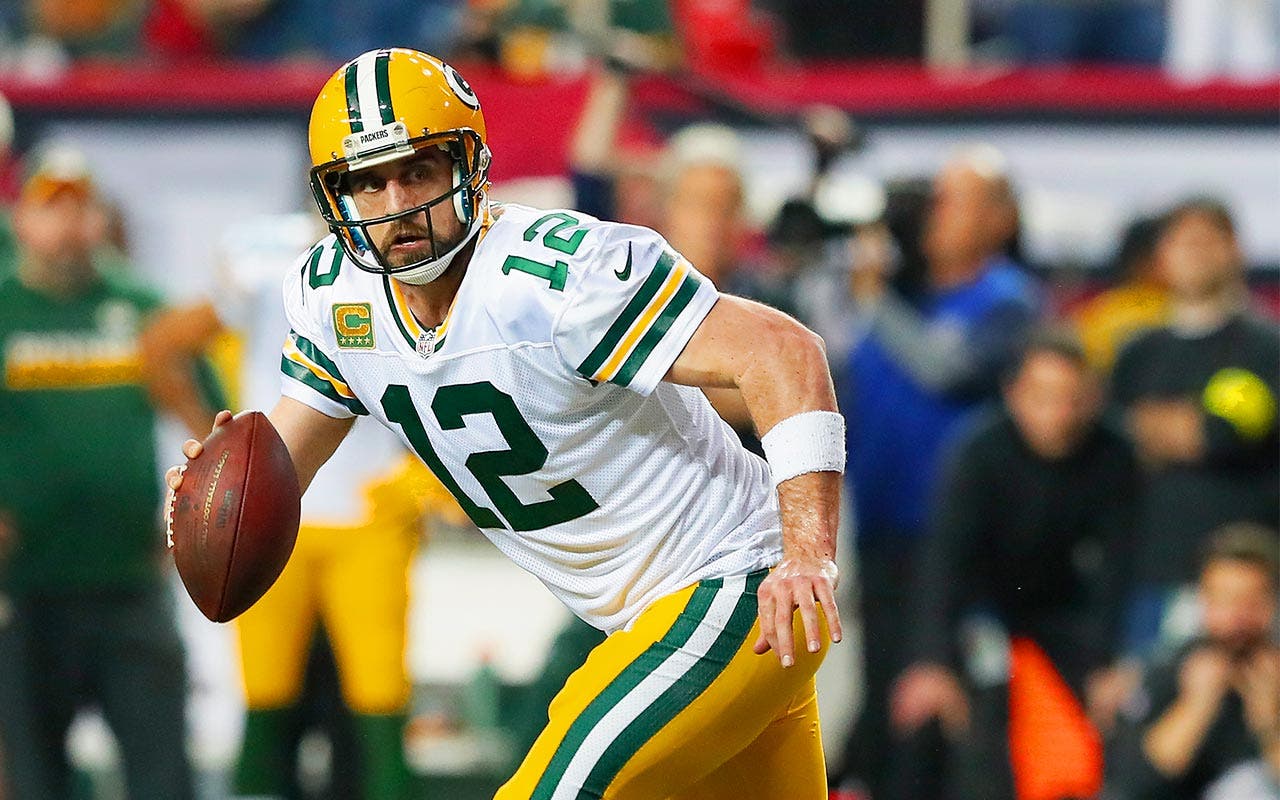 How Aaron Rodgers' net worth was built
Aaron Rodgers' rise to football fame and fortune began in his home state of California. He played for a year at Butte College in Oroville, California, before transferring to UC Berkeley, where he was a finalist for the Heisman Trophy in 2004. Rodgers skipped his senior year to enter the NFL draft in 2005. He was drafted by the Green Bay Packers and signed a rookie contract with the team for $7.6 million, a small sum compared with his current salary of $110 million.
At the beginning of his career, Rodgers played behind the Packers' fan favorite, Brett Favre. In 2008 Rodgers became the starting quarterback of the Packers, playing in all 16 regular season games and throwing for more than 4,000 yards and 28 touchdowns. In 2010, Rodgers led the Packers to a win in Super Bowl XLV, defeating the Pittsburgh Steelers.
You can use this net worth calculator to see your net worth. Rodgers' net worth is $30 million as of March 2017, according to Celebrity Net Worth.
Aaron Rodgers
Born: 1983
Birthplace: Chico, California
---
What he's up to now
Rodgers, has led the Packers to the playoffs every year since winning Super Bowl XLV. Considered one of the elite quarterbacks in the NFL, Rodgers is on track to shatter records, especially if he plays until age 40 like he says he wants to. Rodgers also likes to golf, and played in the 2017 AT&T Pebble Beach Pro-Am.
---
Accolades
In addition to his Super Bowl win, Rodgers has won the NFL MVP award twice. In Super Bowl XLV, he won the MVP award for throwing for over 300 yards and three touchdowns. Rodgers also leads the NFL in pass rating in a single season, with 122.5 for the 2011 season. He also led in pass rating in the 2012, 2014 and 2016 seasons.
You think Aaron Rodgers is worth a lot? Check out the fortune of his Green Back Packers predecessor, Brett Favre!