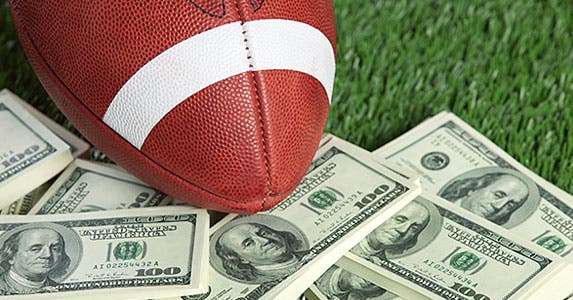 Pro athletes scammed in financial deals
Professional athletes are just like us.
Maybe not. They have a different skill set and make way more money in a year than most of us.
But, just like anyone else, athletes can fall victim to financial scams. They can get ripped off.
In fact, in some instances, successful athletes may be more prone to some of these problems, as their sudden cash infusions and celebrity make them targets for fraudsters, says Dana Hammonds, director of player affairs and development with the National Football League Players Association.
Plus, when an athlete gets ripped off, it often becomes big news. Here are a few examples that have made headlines.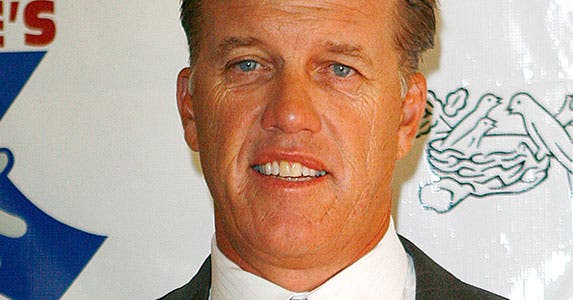 John Elway
Sport: Football
Team, position: Denver Broncos' former quarterback, now general manager
What happened: Elway was one of 65 investors bilked out of money by a Colorado hedge fund manager in a Ponzi scheme. Sean Mueller was sentenced in 2010 to 40 years in prison for the scheme. Reuters reported that Elway lost $15 million in the financial scam.
"We are all targets of scammers," says Lloyd Cohen, a law professor at George Mason University.
Cohen says there's a "continuum of vulnerability" with athletes, but that everyone has the potential to fall victim to a fraudster. "A lot of very prominent, mature people were taken in by Bernie Madoff," he says.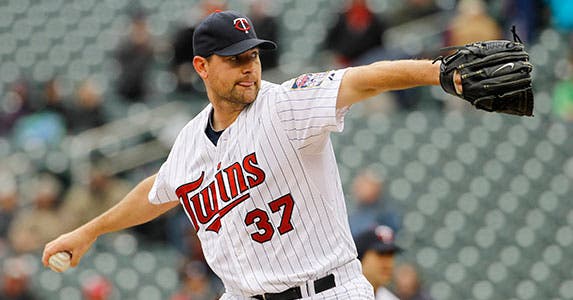 Mike Pelfrey
Credit: Ann Heisenfelt/Associated Press
Sport: Baseball
Team, position: Minnesota Twins pitcher; formerly with the New York Mets
What happened: In 2009, Pelfrey, who was a pitcher at the time for the Mets, said that nearly all his money was invested in the Stanford Financial Group and that he was one of the victims of the $7 billion Ponzi scheme, according to the New York Post and other sources.
Other Major League Baseball players also found their accounts frozen in 2009 as the federal government investigated financier R. Allen Stanford. Among them were Johnny Damon and Xavier Nady, who were with the New York Yankees at the time, and Carlos Pena, who was with the Tampa Bay Rays.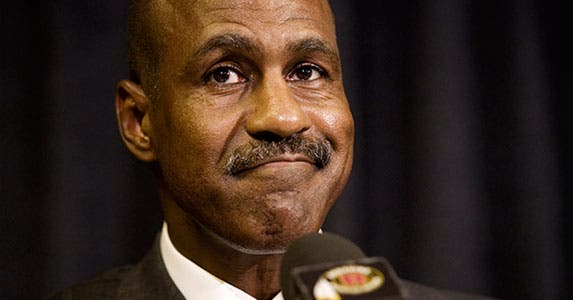 Art Monk
Credit: Haraz N. Ghanbari/Associated Press
Sport: Football
Team, position: Former Washington Redskins, New York Jets and Philadelphia Eagles wide receiver
What happened: In 1997, Monk, as well as two other former Redskins players, Raleigh McKenzie and Brian Mitchell, invested $50,000 each in the shoe company operated by former Redskins tight end Terry Orr, according to news reports at the time. However, according to court documents, Orr used much of the money to cover his mortgage and other debts. In 2001, Orr was sentenced to 14 months in prison for wire fraud for his role in this financial scam.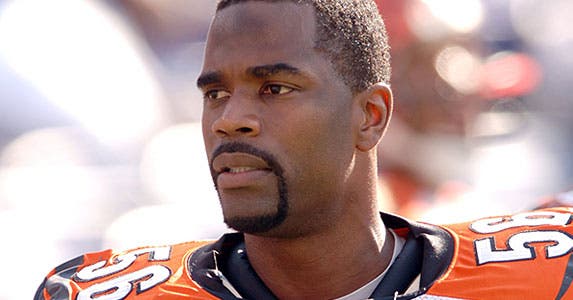 Brian Simmons
Credit: Brian Simmons/GEORGE BRIDGES/KRT Newscom
Sport: Football
Team, position: Former Cincinnati Bengals and New Orleans Saints linebacker
What happened: Simmons apparently lost $100,000 he invested with former Illinois teacher Linda Frykholm, who was later sentenced to a 12-year prison term for fraud, according to a 2002 investigation by U.S. News & World Report on how some NFL players lost money in bad investments or frauds.
"Most young professional athletes do not come from backgrounds where they or their families are familiar with financial investments. They suddenly come into large sums of money and have never heard of REITs, index funds, T-bills, etc.," Cohen says. "A fair number are totally unequipped to make discriminating choices as to who to trust with their money."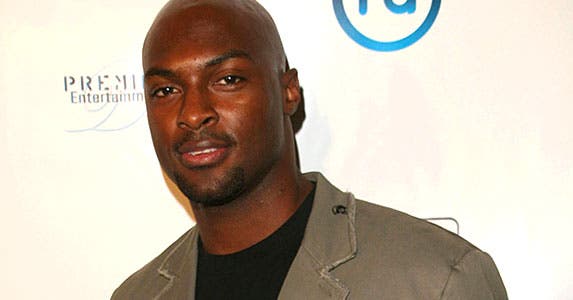 Antoine Winfield
Sport: Football
Team, position: Former Minnesota Vikings and Buffalo Bills cornerback
What happened: Former Ohio State University wrestler Dunyasha Yetts befriended Winfield during Winfield's time at OSU, where Winfield was making a name for himself on the football field.
After Winfield signed with the Buffalo Bills, Yetts persuaded Winfield to drop his agent and sign with Yetts' firm, World Wide Sports. Yetts also apparently became Winfield's financial adviser through another firm he ran, Worldwide Financial Group.
Winfield invested more than $1.3 million with Worldwide Financial. Yetts allegedly assured Winfield that the investment was earning high yields, but Yetts apparently never invested the money, instead using it for living expenses and to pay back earlier investors, according to news stories.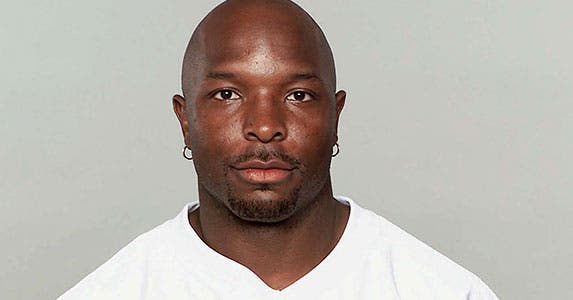 Corey Jenkins
Credit: NFL Photos/Associated Press
Sport: Football and baseball
Team, position: Miami Dolphins linebacker; Boston Red Sox outfielder (minor league)
What happened: Jenkins entrusted his money to Summit Management Group, a company run by James Brown and Darnell Jones. He even gave them power of attorney when he signed with the Boston Red Sox. But in only a few years, his money was gone, according to stories by ESPN and The State newspaper. Prosecutors said Brown and Jones stole about $1.6 million from Jenkins and other professional athletes. Both pleaded guilty to one count of fraud in 2002.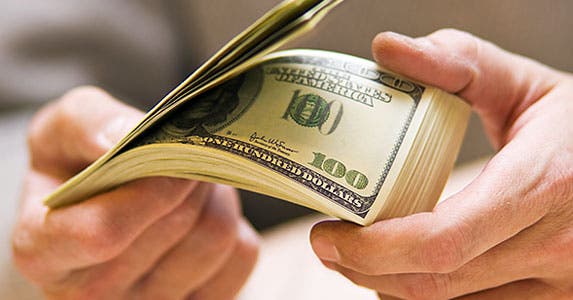 Youthful inexperience causes trouble
The players association's Hammonds says that although some professional athletes may be easy prey to fraudsters, not all are victims.
"There are a number of guys who are extremely intelligent and diligent in how they tend to manage their finances and how they interact with individuals in their dealings," Hammonds says.
Hammonds says youthful inexperience is something that causes the most financial trouble for athletes, and is something that nonathletes can learn from.
"An NFL player has an inverse career span. They're going to make the bulk of their money early on, which is when they're really learning," she says.
"I think of my son, who's in his mid-20s. If you give him thousands of dollars and no experience and put him in a situation where he has an opportunity to make his own decisions and spend freely, by the time he figures out (what he should be doing), it could be too late," Hammonds says.