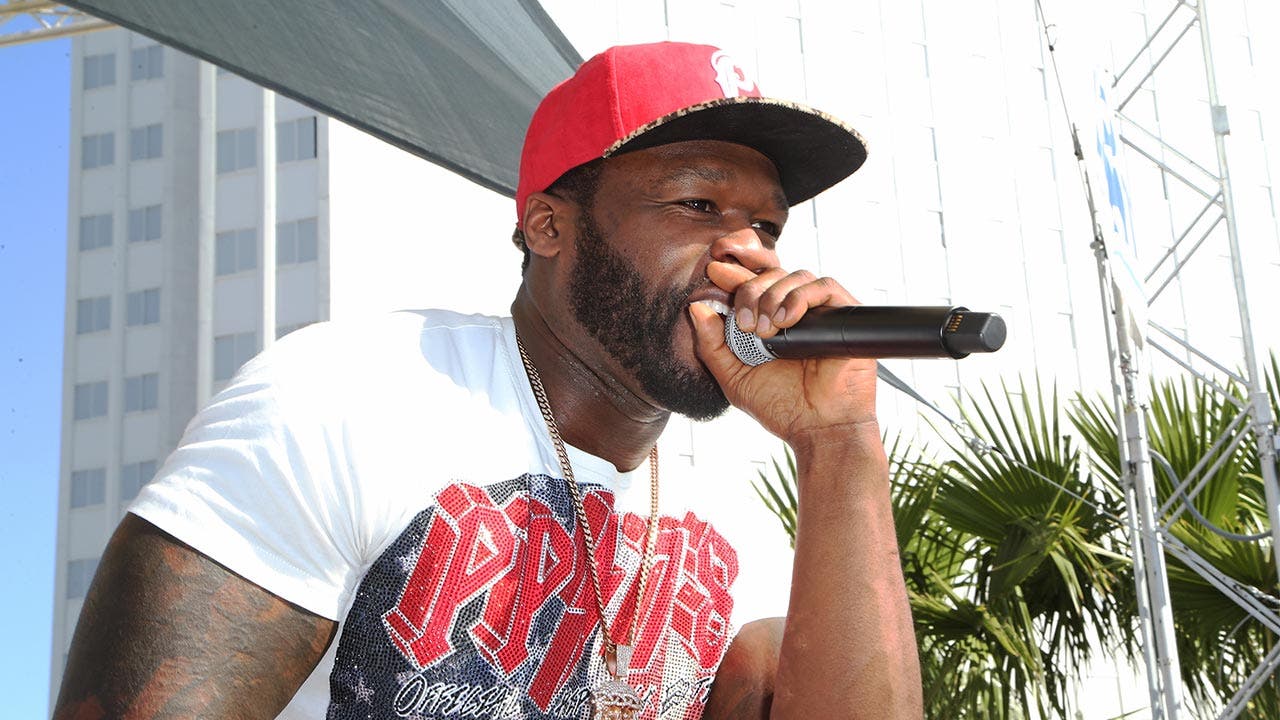 How 50 Cent's net worth was built
Born Curtis James Jackson III, rapper 50 Cent had a rough start. He was raised by a single mother who sold drugs and died under mysterious circumstances in a fire when 50 Cent was just 8 years old.
50 Cent himself started selling drugs at age 12. He was arrested on drug charges, but instead of being sent to prison, he went to a boot camp, which is where he got his GED diploma, honed his rap style and persona, and adopted the stage name 50 Cent.
Injuries he sustained in a shooting sidelined him temporarily. But in 2002, rappers Eminem and Dr. Dre heard one of his mixtapes and gave him a record deal. He made his breakthrough with the album "Get Rich or Die Tryin," which earned him mainstream success and critical acclaim.
He followed it with another successful album, "Massacre," but subsequent albums didn't sell as well, and in 2015, 50 Cent filed for bankruptcy protection.
Celebrity Net Worth puts 50 Cent's net worth at $15 million, as of June 2017. See your net worth using this net worth calculator.
50 Cent
Born: 1975
Birthplace: Queens, New York
---
What he's up to now
50 Cent rebounded quickly from his financial and legal troubles, and in 2015, he had major roles in two films: "Spy" and "Southpaw." He also left Interscope Records, his previous label, taking his G-Unit Records imprint with him and turning it into an independent label. He is active in pursuits outside of the music industry, including investing in the brand, Vitamin Water, and founding his own line of headphones called SMS Audio.
---
Accolades
50 Cent has won three American Music Awards, two BET Awards, one BET Hip-Hop Award, nine Billboard Music Awards, three Billboard R&B/Hip-Hop Awards, one BRIT Award, two MTV Video Music Awards, three Source Awards, and four Vibe Awards. He also has several Grammy nominations, winning Best Rap Performance by a Duo or Group in 2010 for the song "Crack a Bottle."
If you think 50 Cent has a lot of money, check out how much Afrika Bambaataa is worth.