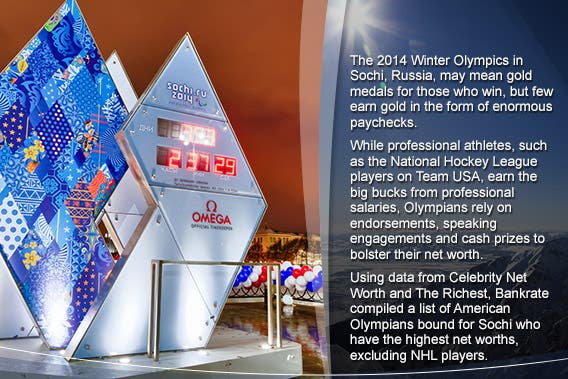 The 2014 Winter Olympics in Sochi, Russia, may mean gold medals for those who win, but few earn gold in the form of enormous paychecks.
While professional athletes, such as the National Hockey League players on Team USA, earn the big bucks from professional salaries, Olympians rely on endorsements, speaking engagements and cash prizes to bolster their net worth.
Using data from Celebrity Net Worth and The Richest, Bankrate compiled a list of American Olympians bound for Sochi who have the highest net worths, excluding NHL players.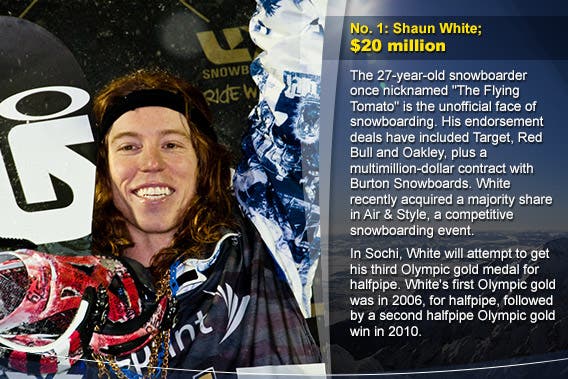 No. 1: Shaun White; $20 million
The 27-year-old snowboarder once nicknamed "The Flying Tomato" is the unofficial face of snowboarding. His endorsement deals have included Target, Red Bull and Oakley, plus a multimillion-dollar contract with Burton Snowboards. White recently acquired a majority share in Air & Style, a competitive snowboarding event.
In Sochi, White will attempt to get his third Olympic gold medal for halfpipe. White's first Olympic gold was in 2006, for halfpipe, followed by a second halfpipe Olympic gold win in 2010.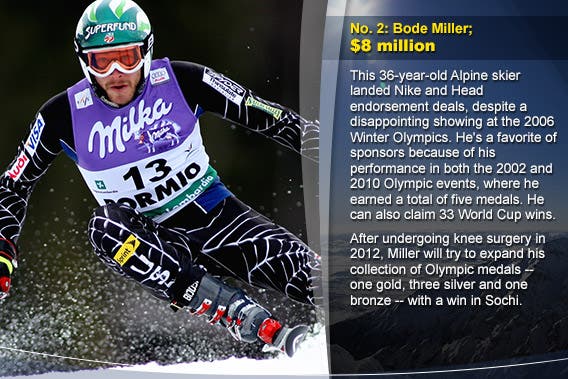 No. 2: Bode Miller; $8 million
This 36-year-old Alpine skier landed Nike and Head endorsement deals, despite a disappointing showing at the 2006 Winter Olympics. He's a favorite of sponsors because of his performance in both the 2002 and 2010 Olympic events, where he earned a total of five medals. He can also claim 33 World Cup wins.
After undergoing knee surgery in 2012, Miller will try to expand his collection of Olympic medals — one gold, three silver and one bronze — with a win in Sochi.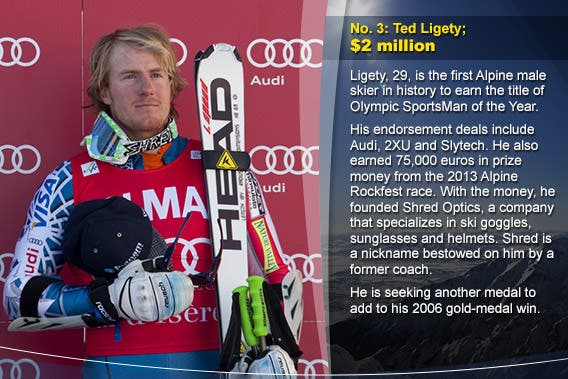 No. 3: Ted Ligety; $2 million
Ligety, 29, is the first Alpine male skier in history to earn the title of Olympic SportsMan of the Year.
His endorsement deals include Audi, 2XU and Slytech. He also earned 75,000 euros in prize money from the 2013 Alpine Rockfest race. With the money, he founded Shred Optics, a company that specializes in ski goggles, sunglasses and helmets. Shred is a nickname bestowed on him by a former coach.
He is seeking another medal to add to his 2006 gold-medal win.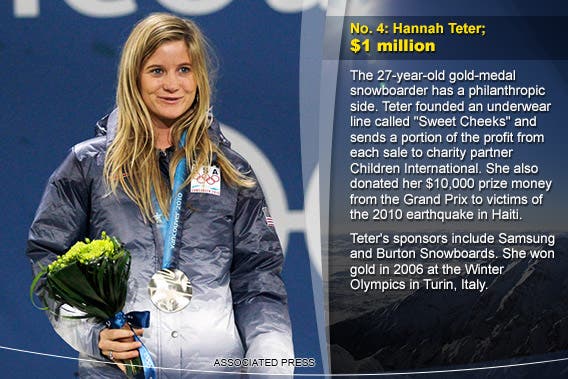 No. 4: Hannah Teter; $1 million
The 27-year-old gold-medal snowboarder has a philanthropic side. Teter founded an underwear line called "Sweet Cheeks" and sends a portion of the profit from each sale to charity partner Children International. She also donated her $10,000 prize money from the Grand Prix to victims of the 2010 earthquake in Haiti.
Teter's sponsors include Samsung and Burton Snowboards. She won gold in 2006 at the Winter Olympics in Turin, Italy.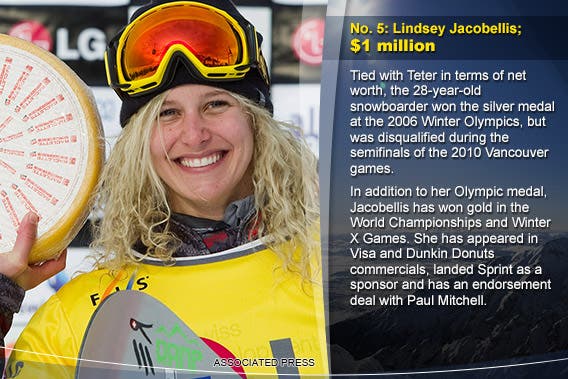 No. 5: Lindsey Jacobellis; $1 million
Tied with Teter in terms of net worth, the 28-year-old snowboarder won the silver medal at the 2006 Winter Olympics, but was disqualified during the semifinals of the 2010 Vancouver games.
In addition to her Olympic medal, Jacobellis has won gold in the World Championships and Winter X Games. She has appeared in Visa and Dunkin Donuts commercials, landed Sprint as a sponsor and has an endorsement deal with Paul Mitchell.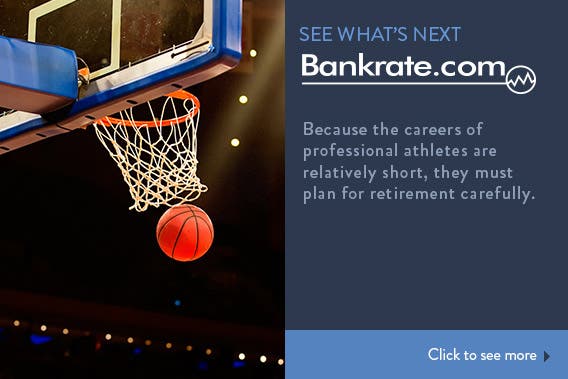 Because the careers of professional athletes are relatively short, they must plan for retirement carefully.