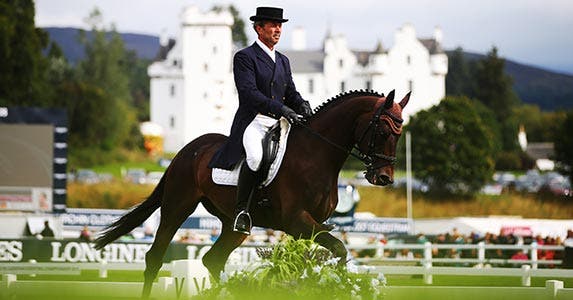 Unique self-directed IRA investments
Have you ever thought about investing in a rock-and-roll fantasy camp, dressage horses or an office building in Shanghai? Well, some investors are doing these things and saving on taxes at the same time.
These intrepid souls are venturing far off the trodden path through self-directed IRAs. Of the $7.6 trillion that Americans have invested in IRAs, $152 billion is in that segment, according to Pensco Trust Co. of San Francisco.
Self-directed IRAs give investors a chance to diversify their portfolios while pursuing a passion. "We tell our clients to 'invest in what you know and love,'" says Christopher Orr, institutional manager at Pensco.
But unique self-directed IRA investments generally aren't appropriate for investors with a net worth under $1 million, and beware that you can easily lose much or all of your money.
The trustees who handle these accounts won't give you advice about the quality of your investment. You have to do your own due diligence or pay someone else for counsel.
There are also fees. For example, Millennium Trust Co. of Oak Brook, Illinois, levies $50 to open an account, a $350 annual account fee and a $125 annual holding fee per asset for accounts under $2 million, along with an assortment of other charges.
Here are some of the most unique self-directed IRA investments people have pursued.
ADVISER SEARCH: What to do some investing? Find a financial adviser today.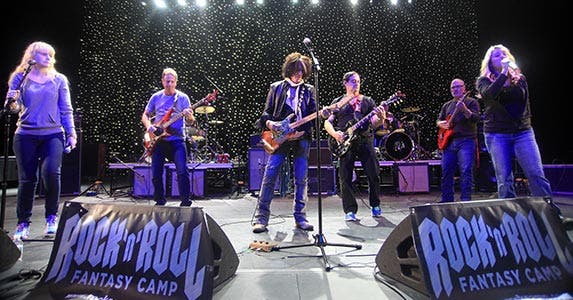 Rock 'n' Roll Fantasy Camp
Steve Sands/Getty Images
Joseph Mara, 64, a retired financial adviser in Boynton Beach, Florida, has learned the music business pretty well over the years through his passion for the arts.
"I'm into heavy metal" among other areas, he says. Frustrated with sagging returns for stocks and bonds, he jumped into Rock 'n' Roll Fantasy Camp, based in Las Vegas, with a $200,000 investment about 5 years ago.
"It's going very well," he says. About 80 campers recently showed up for a metal camp that included famous guitarists Steve Vai and Tony Iommi. "The company continues to grow, and it is exciting to be able to watch it mature and develop," Mara says. He reinvests his income back into the company and expects it will be able to sell itself to a larger entity within the next 5 years. Mara anticipates his final annualized return will total between 12% and 15%.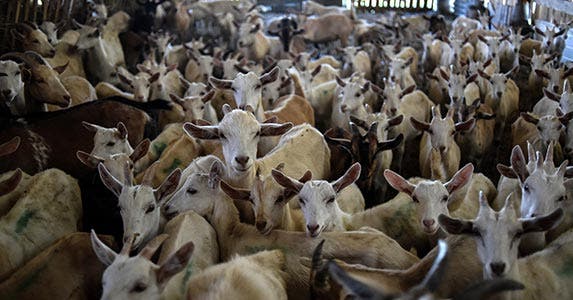 Farms: From goats to trees
KIRILL KUDRYAVTSEV/AFP/Getty Images
Millennium has customers who invest in goat farms, tree farms and even alpaca farms. Goat farms can provide income through goat's milk for infants and goat cheese for adults. The alpaca, a long-haired South American mammal related to the llama, is valued for its wool. Tree farms can provide lumber and trees for landscaping.
"Typically, these are illiquid investments," says Meg Zwick, director of alternative custody services for Millennium Trust. So, investors are hoping to generate income rather than sell for a profit. One of Millennium's clients invested in a South American farm to benefit from year-round crop production and thus, higher income.
Investors generally own just a piece of the farm, Zwick says. Often the farm will be structured as a limited partnership or limited liability corporation, so the investor has a stake in the LP or LLC. Investors can't personally manage the farms, she notes.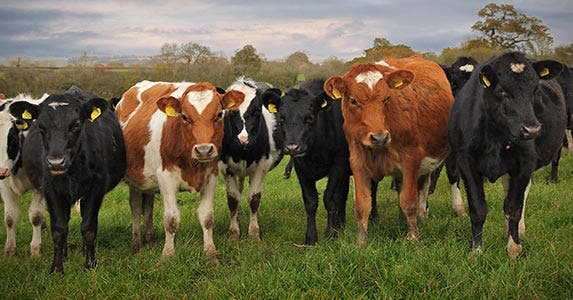 Horses and cows
Alan Hopps/Moment/Getty Images
Rajeev Kotyan, co-founder and principal of Innovative Advisory Group, a wealth management firm in Lexington, Massachusetts, invested in cattle in the late 1990s and dressage horses in 2008 to 2009. A farmer introduced him to the idea of investing in cattle, and a colleague of his was a horse trader.
One interesting issue with the animals is whether to invest in them directly or through a corporation. Setting up and maintaining a corporation costs money, but some of the horses he bought were from overseas and thus required passports.
"The owner of the horse controls the passport, and they won't relinquish it until they receive the money," Kotyan says. "But the trustee of the IRA won't issue cash if there is no documentation for the horse. So having an entity becomes more of a requirement to enable the transaction."
Kotyan has since sold the cattle and horses. He says it worked out well, though he declined to specify his returns.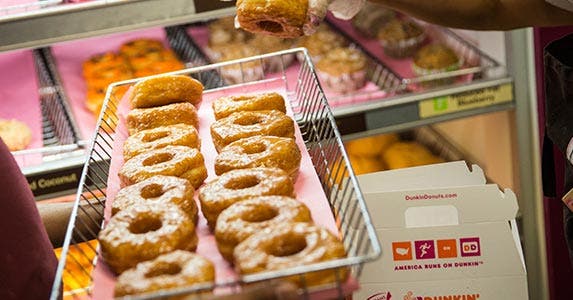 Private equity
Andrew Burton/Getty Images
Michael Rose, managing partner at Rose Capital Advisors in Miami Beach, has invested on behalf of himself and clients in private equity funds and directly in companies. The individual companies include Oskar Blues Brewery and Dunkin Donuts. "Oskar Blues is one of the fastest-growing craft beer companies in the U.S.," he says. "The craft beer industry was one of the few bright spots in the economy last year."
As for Dunkin Donuts, the IRA investors purchased 68 franchise units. "It's a well-known and established brand with a high cash flow," Rose says. There are several exit opportunities, whether it's a sale to another franchise investor or a private equity group, he says. Rose stresses that these investments are available only to accredited investors (one way to qualify is a net worth of $1 million). And investors must realize that the investments are illiquid and entail very high risk. "This isn't like buying a municipal bond," he says.
RATE SEARCH: Thinking of doing some investing? Check out personal loan rates at Bankrate.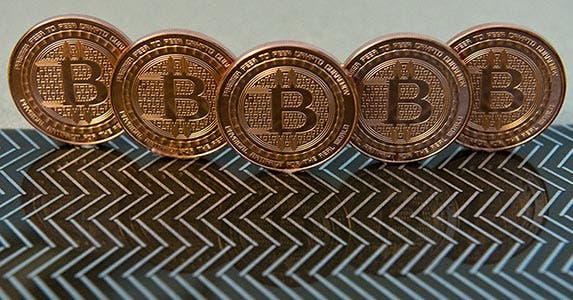 Hedge funds
KAREN BLEIER/AFP/Getty Images
"Hedge funds have the potential to perform well in any kind of economic environment," Rose says. For example, when stocks decline, a hedge fund that shorts stocks, profiting from their decline in value, can be helpful.
Rose and his investors have allocated money to long/short funds, which take long and short positions on equities, and credit strategy funds, which invest in everything from government bonds to distressed corporate debt.
In addition, Rose utilizes commodity trading advisers who trade futures contracts; event-driven and merger arbitrage funds, which focus on companies coming out of bankruptcy, reorganizations and spinoffs; and global macro funds, which invest based on macroeconomic trends. "We're targeting managers that can deliver equity-like returns with bond-like volatility and risk," Rose says.
Zwick says some of Millennium Trust's clients have used self-directed IRAs to get into hedge funds that invest in bitcoins.
IRA Investors generally use an offshore vehicle for participating in hedge funds to avoid a tax on unrelated business income, says Rose.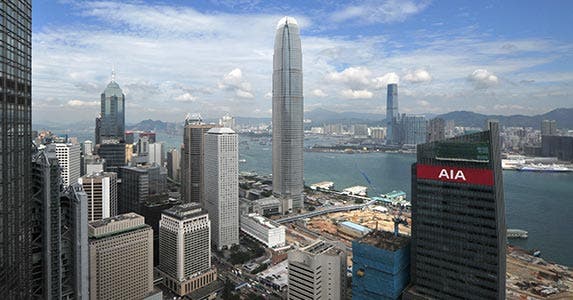 Building in Shanghai
AARON TAM/AFP/Getty Images
Rose and his clients also used self-directed IRAs to invest in a Shanghai office building in 2006 — they owned one floor. This was a currency play as well as a real estate investment, he says. "We felt the yuan had only one direction to go: up," he says. The yuan's appreciation against the dollar added more than 30% to the investment return by the time the building was sold in 2014.
On the real estate side, the property provided rental income and appreciated in value. "In 2006, a lot of multinational companies were expanding in China, so we had a high-quality MNC tenant," Rose says, referring to a multinational firm. The building's location was ideal: in the central business district between People's Square and the Bund. While Rose and his fellow investors couldn't manage the property, he visited China to examine it before buying and took another peek just before they sold.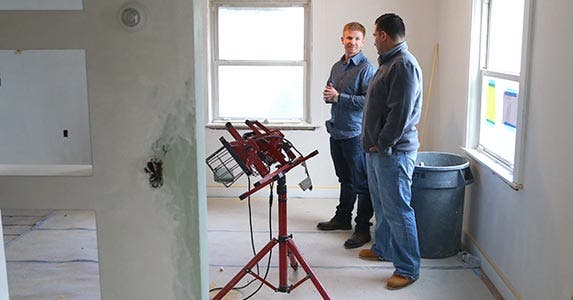 Online lending platforms
Boston Globe/Getty Images
Online consumer lending platforms, such as Lending Club and Prosper, are very popular now, and Millennium has seen some of their customers participate in them through their self-directed IRAs. Money can be lent for someone's business project, for paying off someone's credit card debt or to finance someone's home improvements, for example.
Investors establish IRAs at Millennium, which then establishes an account at the lending platform, funding the account with money from the IRA. Then the investor can choose which loans to make. The loans typically last 36 to 60 months, Zwick says. Lending Club says its loans have historically provided annual returns of 5.26% to 8.69%, depending on loan quality.
As loans are repaid, investors can put the money into new loans or leave it as cash in their IRAs. "There's an appeal in helping people, there's a feel-good element to it," Zwick says. "But what's really driving it is the bottom line."
ADVISER SEARCH: Interested in investing? Find a financial adviser today.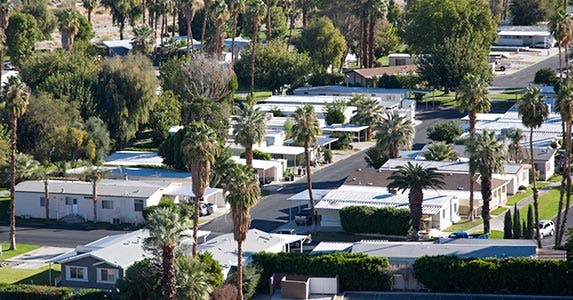 Mobile home loans
Solidago/E+/Getty Images
Dick Eschleman, 76, a semi-retired real estate investor in Sonoma, California, uses his self-directed IRA to lend money to people buying mobile homes.
"I lend for older, lower-priced homes," he says. Eschleman gets his leads from real estate brokers he knows. He lends a maximum of $50,000 per home, charges a loan fee of $5,000 upfront and an interest rate of 16% because of the risk involved.
The loans have 7-year maturities, which amount to an annual return of nearly 20% for Eschleman, including the fee. But many borrowers retire their loans earlier, giving him a higher annualized return.
Eschleman likes helping low-income homebuyers in addition to earning a healthy return. "It has to be a win-win to make sense," he says. Ironically, Eschleman is lending money for the cheapest homes in some of California's wealthiest counties — Sonoma, Napa, Marin and Solano. "This is the other end of the spectrum," he says.