9 financial planning rules for women
For both men and women, the financial planning process begins at the same point.
Karin Risi, head of Vanguard Advice Services group, begins her consultation with any new client by discussing such topics as financial goals, a diversified investment portfolio and the importance of low fees.
"Those are pretty gender-neutral," Risi says.
View high-yield savings account rates
But while the basics of good financial planning are the same for both sexes, women often face particular lifestyle and economic issues that require special consideration. On average, they live longer and earn less than men. They are more likely to be responsible for the household budget. They often are the ones their adult children turn to first for financial help. And the demands of caring for aging parents or spouses tend to fall on their shoulders.
Following are nine rules for creating a financial plan that addresses those challenges.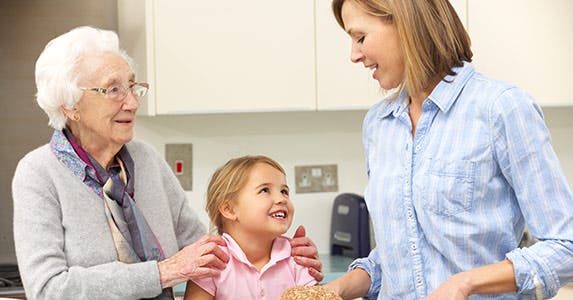 Prioritize your goals
Heather Ettinger, managing partner of Fairport Asset Management in Cleveland, says the challenge of time management has the biggest impact on women's financial planning.
"There's a great cartoon out there that says if you want to understand a woman's mind, imagine 280,000 apps open at the same time, all the time," Ettinger says. "We've got all these competing priorities."
Risi notes that whenever Vanguard presents educational webcasts on personal finance topics, men in the audience tend to be most interested in tips on how to capitalize on market trends and what kinds of stocks to buy. Women ask questions about how to balance the goals of sending kids to college, retiring comfortably and caring for elderly parents.
"Men are often either less inclined to think that way or less likely to be thrust into that decision-making role," Risi says.
During a recent Vanguard-sponsored webcast on women and investing, Risi and other participating advisers agreed that meeting competing financial needs is one of the biggest challenges for women.
The first step in a successful financial plan is to decide what's most important on your financial to-do list.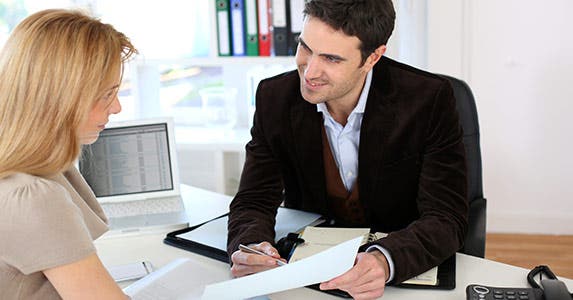 Pick the right planner
Finding a financial planner who understands your needs and with whom you feel comfortable is another key step. But research shows many women are having a tough time getting the right match.
Ettinger co-authored a report called "Women of Wealth: Why does the financial services industry still not hear them?" Sponsored by the Family Wealth Advisors Council, the 2011 study was based on a survey of 551 women from 44 states, all having a net worth of $1 million or more. Many of the respondents reported experiencing disrespect and condescension in the financial services industry, as well as receiving poor advice. While noting that 95 percent of high net worth women use financial advisers, the study's authors conclude that, overall, "women don't trust the financial services industry."
For the most part, women show no preference for working with female financial planners, according to that study. In fact, more than 90 percent of married and single women in the survey did not care whether their adviser was male or female. But 25 percent of widowed and divorced participants said they feel strongly about the gender of their adviser.
"Most preferred another woman, citing as reasons that women have better listening skills and can relate better to their situation," according to the report.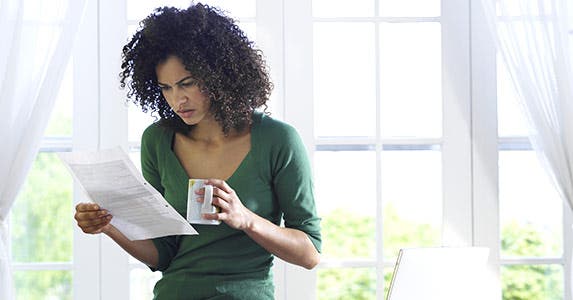 Invest with more confidence
In an instant response audience survey during the recent Vanguard webcast, 37 percent of women respondents said they were "not at all confident" about their investment decisions, while nearly 50 percent said they were "somewhat" confident and only 13 percent said they were "very" confident.
But that gap in investment savvy may not be as wide as women perceive it to be.
"Women have a lot of the basic building blocks to be great investors," Risi says. "They focus on goals. They don't get distracted by near-term market volatility the way men sometimes do."
Women are generally less interested than men in learning about things like expense ratios and the performance histories of individual securities, according to Risi. Instead of performance metrics, they are more focused on progress toward a financial goal.
Dorie Fain, founder and CEO of &Wealth, a New York-based boutique financial advisory firm catering to women, says there's another factor at play when it comes to women's investment confidence.
"To some degree, I think it has to do with the way that the industry tends to make financial information overly complicated," Fain says. "With a good amount of education and proper context, relating the investment process to their personal goals, I find that women make excellent investment decisions."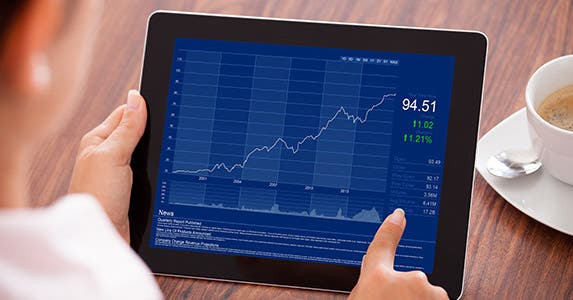 Fight market phobia
Financial security is usually a high priority for women investors, and as such they tend to take a more conservative approach than men do, says Laura Scharr-Bykowsky, principal of Ascend Financial Planning in Columbia, South Carolina.
But being too conservative, not to mention shying away from the stock market altogether, can actually leave you more financially vulnerable.
"If you're in a money market with all cash because you're afraid of market volatility, inflation is quickly eating into that cash," Scharr-Bykowsky says. "It seems like a smart strategy, but that actually could be the riskier strategy. You're going to outlive your money if you're sitting on all that cash."
Fain says pulling back on your stock market allocation makes sense if you're going to need that money in a short time — say, less than three years.
"However, if you're planning for retirement in about 30 years, the stock market is a wonderful place to grow your money," she says.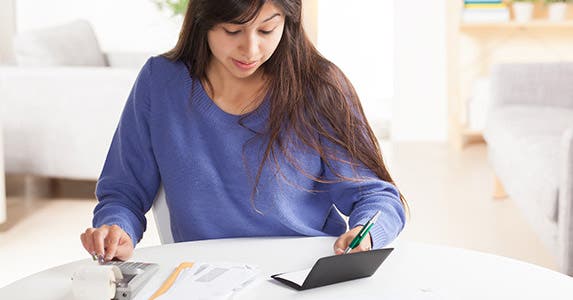 Protect your retirement
Just as flight attendants instruct passengers to first don their own air masks in case of emergency before placing one on their child, Fain says personal finance planning requires the same protocol. Your financial survival depends on "paying yourself first" by saving for retirement.
"Make sure that your house is in order, that your finances are secure — and then you can look around and see what your capacity is to help other people around you," Fain says.
Because women live longer than men, they have a greater fear of outliving their retirement savings, according to Fain.
"I haven't met a woman yet who's not worried about running out of money," she says.
One mistake many women make is taking Social Security payments too early. Say you're currently 50 years old and thinking of retiring at 62 instead of waiting until your full retirement age of 67. Your monthly Social Security benefit would be reduced by as much as 30 percent.
"Because women love security, they think, 'Let me get that payment now; it's cash flow coming in,'" says Scharr-Bykowsky. "I would say nine times out of 10, they regret that (decision)."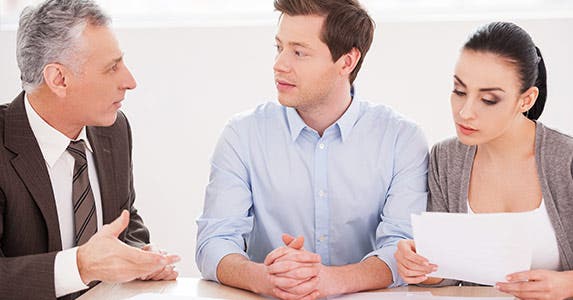 Know your spouse's retirement plans
If you're married, you need to have a clear idea of what your spouse has in mind for his or her retirement. Scharr-Bykowsky often encounters couples in which the man makes financial decisions, including retirement plans, that aren't necessarily in the woman's best interest. For example, he might decide to take his pension withdrawals early in exchange for a lower survivors benefit.
"The wife might say OK, not realizing that she's only going to get 40 percent of that pension instead of 100 percent," Scharr-Bykowsky says. "It really pays to be in the loop with that decision."
A woman who will be depending on her husband's Social Security benefits can end up in a financial bind if he decides to retire early.
"Someone retires at 62, and the wife lives to be 100, and she has a reduced Social Security benefit for the rest of her life," says Scharr-Bykowsky.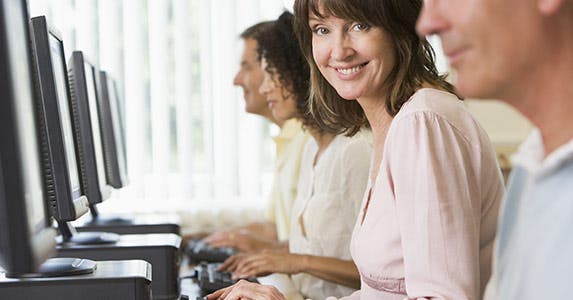 Prepare for a changing job market
More than 86 percent of working women are worried about the impact of obsolete careers and declining earnings on their financial success, according to the Women of Wealth report.
Give yourself a financial cushion against potential layoffs, cutbacks and other career upheavals by taking advantage of all the benefit plans your current employer offers, Ettinger says.
Consulting with a financial planner can help you analyze workplace decisions and negotiations, such as how to ask for additional compensation when your responsibilities increase. A planner may also be able to help with evaluating new job offers and benefit packages.
"We've got to help women understand what their worth is in the marketplace and help them negotiate for that," Ettinger says.
Scharr-Bykowksy urges women who have been out of the workforce raising children or taking care of elderly family members to be prepared for change, too.
"They need to make sure that they're still investing some energy in their human capital, by taking classes or doing volunteer work, so they can get a job in the workforce if they need to," Scharr-Bykowsky says.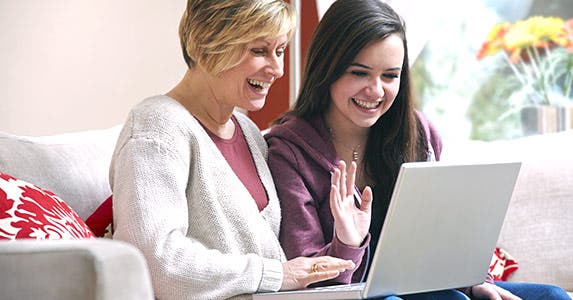 Set limits on helping the kids
According to the Women of Wealth study, more than 80 percent of women who are either married or divorced expect they will have to help one of their children in crisis at some point.
Even if your grown-up kids never ask for a bailout, paying for their college education can be financially draining if you don't plan carefully. Have some conversations early on about what choices will work best for your family situation: whether to select a public or private institution, whether you should pay for graduate school, whether the student should work during college.
"It's not just about running the numbers, it's about facilitating the discussion and managing the expectations of everybody involved," Ettinger says. "A really good adviser is going to be able to help you with that process."
As hard as it may seem, sometimes the best decision is to say "no" to your child's dream school, if the financial resources aren't there.
"Moms don't like to tell their kids no," Scharr-Bykowsky says. "I think sometimes (parents) make the mistake of just letting the kid pick the college based on factors that are nonfinancial. It could really hurt them in the long run."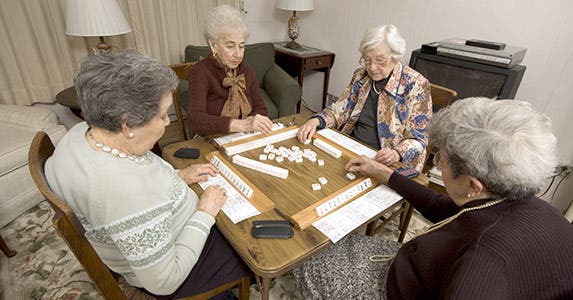 Plan for long-term care
Citing a bracing pair of statistics from Manisha Thakor and Sharon Kedar's 2007 book "On My Own Two Feet: A Modern Girl's Guide to Personal Finance," Ettinger says, "Eighty percent of men die married, while 80 percent of women die single."
Your financial plan needs to include your expectations about who will help care for you as you age and what financial resources you will have available for your medical and personal caregiving needs. If you buy long-term care insurance, the type of policy you choose depends greatly on how much assistance you can expect from family members.
The market for long-term care insurance "is a landscape that is changing daily," Ettinger declares. "Most of the insurance companies are now going to raise the premiums for women because women are outliving men. From an actuarial standpoint, they are a lot less attractive clients."
For married couples, Scharr-Bykowsky believes the woman's needs should carry more weight in the decision to buy long-term care coverage.
"She's going to be the one who's probably going to be by herself," Scharr-Bykowsky says.