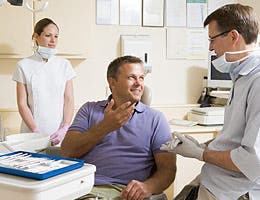 5 key tips for self-directed investors
When Jeffrey Krein, a Bucks County, Pa.-based retired professional photographer, gets sick, he sees a physician. If his tooth aches, he sees a dentist. But when it comes to his money, Krein masterminds all of his investments.
He read a book on stocks and opted to invest in a balanced portfolio of large-cap stocks and real estate investment trusts, or REITs, which have done well over the years. He declined to hire a financial adviser and fork over 1 percent of his assets. After the Bernie Madoff fiasco, he wasn't sure he could trust anyone.
Best Banks for Savings — View Today's Rates!
But when people who have no degree in finance or little experience in investing assume control of their finances, what are the key things they must do? And what are the risks to avoid?
Following are five tips for self-directed investors.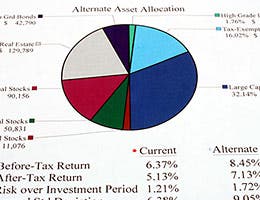 No. 1: Develop a systematic plan
"Successful investing begins with a time-tested and well-researched investment process that must be followed religiously," says Paul Schatz, president of Heritage Capital, a Woodbridge, Conn.-based investment management firm.
Too many do-it-yourself investors switch from one investment to another without a set strategy. This can result in dwindling assets.
"Investing can't be done by the seat of your pants," Schatz says. "Markets don't act rationally all the time. If you don't have a plan to navigate the downturns, emotions take over and you make wrong decisions at the wrong time."
Consistently investing a regular amount each month — $1,000, for example — in good times or bad, leads to savings that compound over time, Schatz says. Because they're already diversified, investing in mutual funds and exchange-traded funds, or ETFs, minimizes risk compared with choosing individual stocks, which often fluctuate wildly in price.
Further diversifying among funds that represent different asset classes is critical to well-rounded investing and an important way to lessen risk. For instance, you might have a mix of large-cap and small-cap funds with growth and value styles, domestic and international funds, as well as bond funds.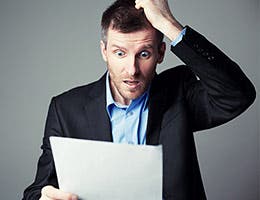 No. 2: Avoid trading on emotions
Many self-directed investors approach stock investing like an infatuated teenager. They fall in love with gold stocks one week, and then gravitate to tech stocks the next, energy stocks the following week, and so on. "Investing on emotion destroys returns. People buy high and sell low," Schatz says. The goal is to do the opposite.
Fear and greed undermine the goals of investors. When fear drove investors to abandon the equity markets during the financial crisis, they missed the opportunity to benefit when the markets eventually rebounded.
Establishing a plan is tricky, but maintaining it through perilous times is doubly difficult. The key to sustaining it is by being clear about what you are trying to accomplish, determining your risk tolerance and setting a time horizon, Schatz says.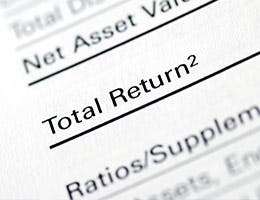 No. 3: Research
Thoughtful investing requires "research and more research," says Allan Katz, president of Comprehensive Wealth Management Group on Staten Island, N.Y.
Many do-it-yourself investors see things from a limited viewpoint. They look to see how the stock market is performing and whether it's up or down, but that doesn't constitute sufficient research.
When researching funds, self-directed investors can easily identify the top performing mutual funds in the last year and look at their fees. But limited information is not enough to make good decisions. "As the saying goes, past performance offers no guarantees of future performance," Katz says. A five-star mutual fund that excelled in 2013 may be due for a setback in 2014, he adds.
Read a fund's prospectus and annual report, analyze the fund's holdings and the manager's investment style, and determine how it fits into your portfolio before making a purchase decision.
Investing in stocks requires even more careful research and knowledge.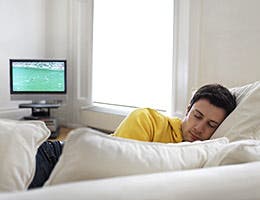 No. 4: Maintain the plan
Devising a thorough financial plan is complicated, but sustaining it isn't easy either. "Everyone needs a roadmap to get to destinations," says Clayton Shearer, a Certified Financial Planner professional who runs Wellness Financial Services in Thornton, Colo. Self-directed investors need to know "how much to invest, a reasonable rate of return to expect and a time frame for the investment," he says.
Devising a written plan that details one's personal investment strategy keeps investors on track. That plan should include a description of how investments will be diversified and the percentage of the portfolio allocated to each one. Since over time the investments will dip or spike at different rates, rebalancing the portfolio annually to conform to the original plan is an important step.
Developing written exit strategies enables self-directed investors to maintain the course. If an individual stock hits your target, it may be time to re-evaluate or sell it and find another growth stock.
When the market plunges, Shearer advises taking a step back and maintaining the plan. "Leave your portfolio alone and let time do its job," he says. Investors who stick to the plan and don't let their emotions overrule can thrive, he says.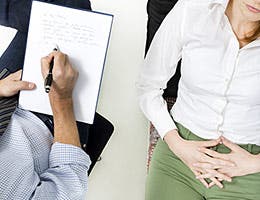 No. 5: Consider getting professional help
Too many investors buy a $5 investment magazine, read an article about the latest financial trend and consider themselves experts, Schatz says. But financial articles can't take into account a specific investor's personal goals, risk tolerance and time horizon.
If you find yourself reacting to market fluctuations or making decisions based on the news, consider hiring a financial planner to review your plan, offer feedback and make suggestions. Most financial advisers have honed their strategy, learned what works and what doesn't work, and know how to establish a well-thought-out investment plan, Schatz says.
You don't have to relinquish control of your assets. You can simply pay a professional by the hour or on a per-project basis. For instance, you might want someone to review your investment plan to see if it's appropriate for your situation.