Guaranteed Rate: 2023 Home Equity Review
At Bankrate we strive to help you make smarter financial decisions. While we adhere to strict , this post may contain references to products from our partners. Here's an explanation for .
At a glance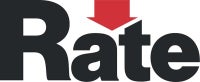 Bankrate Score
Bankrate scores are objectively determined by our editorial team. Our scoring formula weighs several factors consumers should consider when choosing financial products and services.
4.6
Rating: 4.6 stars out of 5
Customer Rating
Star ranking and total number reflects the lifetime customer reviews received while this lender has been an advertiser on Bankrate.
To help serve you with relevant information, the customer reviews shown are limited to only those that this advertiser has received during the past 12 months.
This lender has 0 reviews.
Loan amount
$20,000 to $400,000 (Minimum of $25,001 in Alaska)
Min. credit score required
620
Repayment terms
Two-year to five-year draw period, up to 30-year repayment period
Funds available in
5 minutes to 10 minutes
Guaranteed Rate features
Here's a breakdown of some of the benefits and drawbacks of Guaranteed Rate home equity loans.
Guaranteed Rate overview
Established in 2000 and headquartered in Chicago, Guaranteed Rate is one of the most well-known mortgage lenders in the U.S., with more than 850 branches. In 2022, the lender rolled out a fixed-rate home equity line of credit (HELOC) complementing its array of mortgage options.
Guaranteed Rate snapshot
| | |
| --- | --- |
| Home equity loan types | Home equity line of credit (HELOC) |
| Loan amounts | $20,000-$400,000 (Minimum of $25,001 in Alaska) |
| Credit score minimum | 620 |
| Repayment terms | Two-year to five-year draw period, up to 30-year repayment period |
| Average time to approval | 5 minutes-10 minutes |
How Bankrate rates Guaranteed Rate
| | |
| --- | --- |
| Bankrate Score | 4.6 |
| Affordability | 4.9/5 |
| Availability | 4.5/5 |
| Borrower experience | 4.5/5 |
Methodology
To create our Bankrate Scores, we evaluated lenders based on availability, affordability and customer experience. Availability was assessed based on the minimum loan amount required, time to approval, days to close, minimum draw requirements, minimum credit score requirements and loan types offered. Affordability was assessed based on minimum APR, discounts and promotions offered and associated fees. Customer experience was assessed based on online application and account availability, customer support, auto payment availability and mobile app availability and ratings.
Benefits
You can apply for a HELOC with Guaranteed Rate online and link to your bank accounts to expedite the process.
With a remote closing (if permitted in your state), you could receive your HELOC funds in as little as five days.
Drawbacks
Guaranteed Rate's HELOC is a fixed-rate product, so if prevailing market rates decline, you won't see a corresponding decrease in your monthly payments.
The lender's HELOC draw period ranges from two years to five years. The draw period for a variable-rate HELOC is typically 10 years.
Type of fees charged
Guaranteed Rate charges a 1.5 percent origination fee for a HELOC. This is deducted from the line of credit, however; you don't need to bring any money to closing.
Home equity loan products offered
Guaranteed Rate offers lines of credit; it doesn't offer home equity loans.
Its HELOC is a fixed-rate product, which is different from the variable-rate HELOCs many other lenders offer. Rather than accessing funds from a line of credit and paying only interest (at a variable rate) over a 10-year draw period, you'll be given a lump sum at a fixed rate, with the option to make additional draws during a two- to five-year period. You'll be responsible for repaying both interest and principal upon receipt of the lump sum, in a repayment period of up to 30 years.
How to qualify for a HELOC with Guaranteed Rate
To qualify for a HELOC from Guaranteed Rate, you'll need a minimum credit score of 620, a combined loan-to-value (CLTV) ratio of no more than 90 percent (or 95 percent, in some cases) and a debt-to-income (DTI) ratio of no more than 50 percent. The product is only available for single-family homes, condos and townhomes.
To get the most competitive rate, you'll also need to sign up for automatic payments and pay an origination fee.
How to get started
You can apply for Guaranteed Rate's HELOC through the lender's digital application. Be prepared to verify your identity and provide information about your annual income and financial life. You can also pose questions to the lender's virtual assistant or call 866-934-7283 or email customercare@rate.com. The lender's business hours are Monday through Friday, 8:30 a.m. to 5:30 p.m. CT.
Guaranteed Rate customer ratings and reviews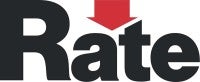 This lender has 0 reviews.
Be the first to write a review of your experience with Guaranteed Rate.
5 stars
4 stars
3 stars
2 stars
1 star