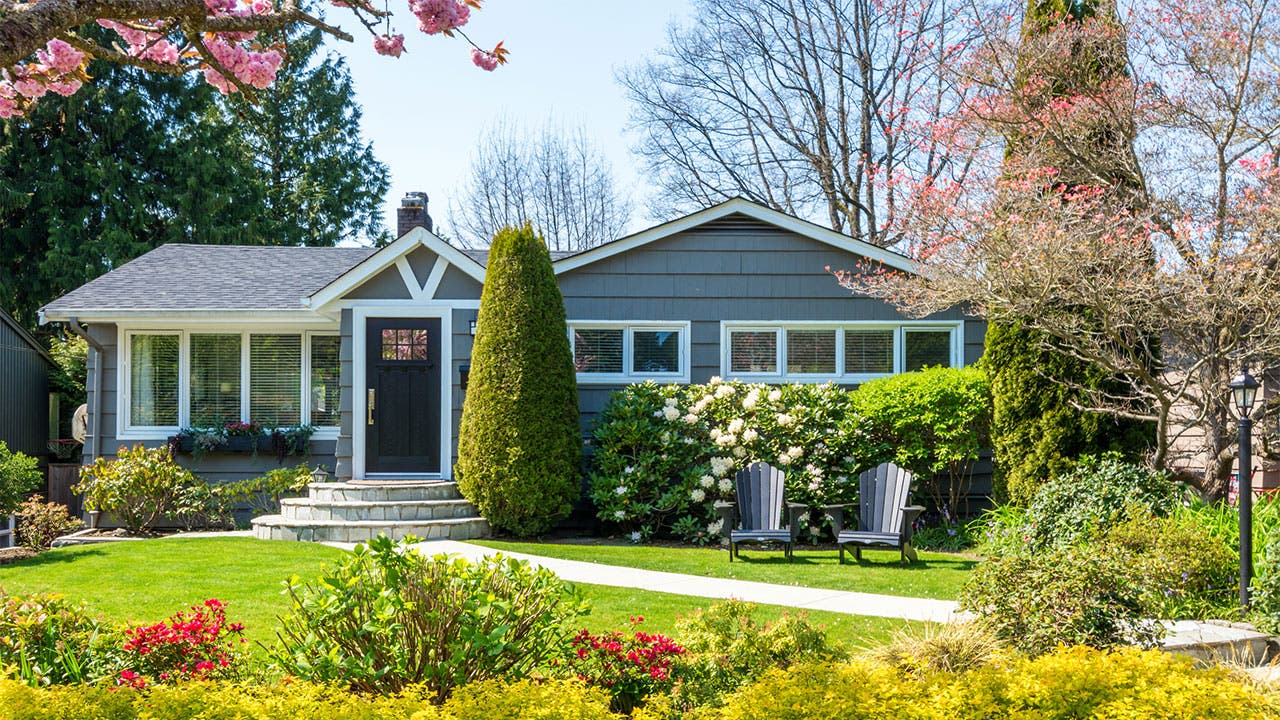 It seems like only yesterday when you took out that home equity line of credit.
The annual percentage rate was probably around 3.25 percent — where the prime rate stood from 2008 to 2015. Time flies, and now, if your 10-year draw period is ending, it's decision time.
"Sooner or later, it's going to have to be paid back," says Greg McBride, CFA, Bankrate chief financial analyst.
Even if the HELOC's draw period isn't ending, odds are the variable rate has risen significantly. As of the end of May 2019, the average nationwide rate for a $30,000 HELOC had risen to 6.75 percent, according to Bankrate data.
Do you have a question about personal finance? Bankrate's team of experts will gather and select questions to be answered online in the Bankrate Mailbag. Please email your question to BankrateMailbag@bankrate.com.
HELOC loans have two main phases: the draw period and the repayment period. During the draw period, the loan works like an open line of credit. You have the right to borrow up to the limit of your HELOC, pay it back and then borrow it again as many times as you want.
You can use the money to pay off other higher-interest debt or make home improvements or remodel.  During this time period, only interest is due on the money that is borrowed. However, once the draw period ends, the loan converts to a repayment schedule and both principal and interest are due every month. Once the draw period ends, you cannot borrow from your loan anymore without refinancing it.
Here are three factors you need to consider:
Know how long your draw period is and when it will go into repayment.
Know what your principal and interest payment will be when your HELOC goes into repayment.
Consider your options for refinancing or retiring the loan before the draw period ends.
View home equity rates
Tap into the value you have in your home to get the funds you need.
1. Be aware of when the draw period is expiring
The draw period on a HELOC is usually 10 years. This is the time when you can actively withdraw and use the line of credit while paying interest-only payments on your principal. You may be able to access HELOC funds via withdrawal, check writing or via a transaction card that uses the HELOC. The draw period may vary depending on your lender.
After your draw period, a HELOC usually transitions into the repayment period. In this period, you usually aren't allowed to draw money and your required monthly payment includes principal and interest.
2. Know what you'll owe if you enter the repayment period
Determining the principal and interest payment long before you enter the repayment period will help you avoid surprises.
"Even without rising interest rates, that can produce a notable payment shock," McBride says. "The rising interest rates compound that issue."
Principal and interest payments can cause a significant change to the family budget. Typically, the repayment period is around 15 to 20 years.
"In a rising-rate environment, you don't want to be kicking the can down the road forever on paying back that balance," McBride says. "Sooner or later, you're going to have to pay off that debt. And that's better addressed now before interest rates move higher."
3. Research your options
You have a number of options for refinancing or retiring your HELOC before the draw period ends.
Refinance into another HELOC with a fresh draw: If you use this option, see if you can find a HELOC that has a low-APR introductory period. "That can act as a tailwind toward paying down that balance as quickly as possible and being insulated from further rate increases," McBride says.
Refinance into a HELOC and take a fixed-rate option: This will give you a fixed APR on the amount owed while still allowing you to draw on the remaining funds during the draw period.
Refinance into a home equity loan: This will give you a fixed APR and fixed payments, but you won't draw money; you get a lump sum. Assuming you make the scheduled payments, you'll know exactly when your debt will be paid off.
Pay off your HELOC: If you have the extra cash, it might make sense to repay your HELOC — or lower the balance by applying additional amounts toward principal. "See if the lender will fix the interest rate on your outstanding balance on your current home equity line and then really put the hammer down on making bigger payments before the draw period ends to minimize the payment shock," McBride says.
Roll the HELOC into a mortgage refinance: It may make sense to refinance the HELOC, and your first mortgage, with a mortgage refinance. Closing costs and fees may be higher on this option, so compare fees from multiple lenders before deciding. In certain instances, a cash-out refinance may be another option to research.