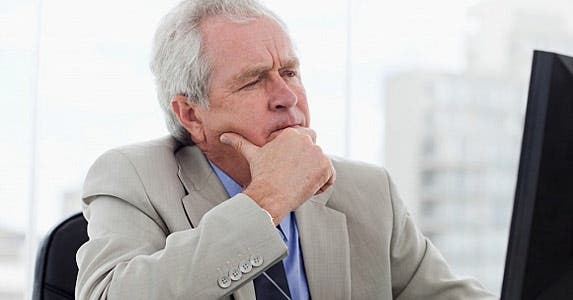 6 steps to retirement
Your retirement date is approaching, and you think you're ready. But have you thought through all the steps you need to take to reach your retirement destination?
When it comes to retirement planning, there are many things to consider. It may prove to be too much for you to handle, so your first step may be to get some help from a professional financial planner. After all, there are timing issues involved, and deadlines that must be met to avoid a penalty.
You need to rethink your asset allocation strategy, plan for medical expenses, and take your retirement distributions in a tax-savvy way so there's more for you and less for Uncle Sam. Last but not least, if you haven't done so, you need to get your financial affairs in order to prepare for any eventuality.
Read on to brush up on the important steps to take to achieve lasting security in retirement.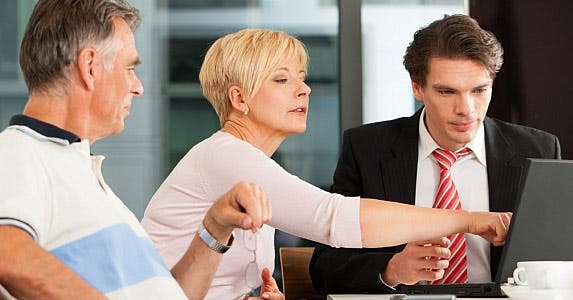 Step 1: Consider hiring help
It's crucial to plan for your retirement, and for many, the services of a financial planner can make the difference between security and chaos. A planner looks at all aspects of a person's financial life and comes up with a plan to coordinate all the pieces — from managing risk via insurance to tax planning to investing strategies
So how do you find one? Start by looking for someone with broad training in the financial field. "A planner should have credible education and professional credentials," says Terry Dunne, a managing director at Millennium Trust Company in Oak Brook, Ill. "He or she should clearly disclose how they are paid."
Some planners will charge a separate fee, others a commission, and still others take a percentage of your assets if they manage your money directly.
The most widely recognized generalist is a Certified Financial Planner, or CFP, professional, a designation held by nearly 69,000 people in the U.S., according to the CFP Board, which oversees CFP professionals.
Other credentials include registered investment adviser, or RIA; certified public accountant-personal financial specialist, or CPA-PFS; and chartered financial consultant, or ChFC.
The National Association of Personal Financial Advisors, at NAPFA.org, and the CFP Board, at CFP.net, both let you search for planners.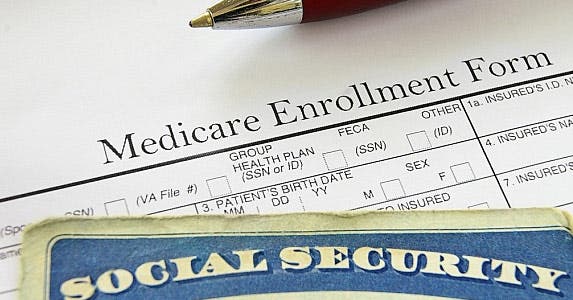 Step 2: Watch your timing
When it comes to retirement planning, understand your options, and know when to take action.
The timing of taking Social Security is very important. Get an estimate of your Social Security benefits. Full retirement age ranges from 65 to 67, depending on your year of birth. Most people are eligible to begin drawing benefits as early as age 62, but the monthly benefit will be reduced by about 30 percent if you don't wait until full retirement age. If you wait until you're 70, you can collect a lot more.
"Understanding Social Security takes time or consultation with someone knowledgeable in the area, but could make a difference of tens of thousands of dollars over a lifetime," says Larry Luxenberg, a financial planner and partner at Lexington Avenue Capital Management in New City, N.Y.
Another timing issue involves Medicare. The age for Medicare is 65 unless you are covered by employer health care. "If you fail to enroll in Medicare at the appropriate time, you are subject to monthly penalties that stay in place for life," says Marla Mason, a CFP professional at Presidential Brokerage in Greenwood Village, Colo.
Also, you must start taking distributions from your tax-deferred accounts, such as an individual retirement account, once you're 70 1/2. If you miss that deadline, you get hit with a stiff 50 percent penalty.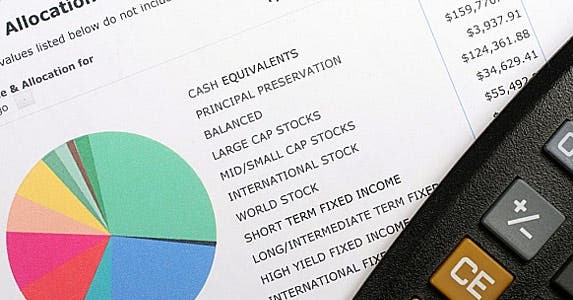 Step 3: Rethink your asset allocation strategy
Is your investment portfolio aggressive enough to stay ahead of inflation over the next 30 years?
Or is it too aggressive such that if there were another severe market crash, you wouldn't have time to recover?
"Resolving this question is really the crux of the matter," says Jerry A. Miccolis, principal and CIO at Brinton Eaton, a wealth management firm in Madison, N.J., and co-author of "Asset Allocation for Dummies."
Tilting your portfolio to be either aggressive or conservative is achieved through asset allocation.
"The more your portfolio is allocated to stocks versus bonds, the more aggressive it is," says Miccolis. "Equities are the growth engine — what helps keep portfolios ahead of inflation. Bonds keep portfolios stable and help protect against stock market crashes."
Other inflation hedges include Treasury inflation-protection securities, master limited partnerships and real estate investment trusts, says Dan Kern, president and CIO of Advisor Partners in Walnut Creek, Calif. "These should … supplement your core portfolio of stocks, bonds and cash."
Investments should be carefully chosen based on your risk tolerance, investment objectives, liquidity needs, tax bracket, and whether your assets are tax-advantaged or not, says Dunne. Liquidity is especially important as you begin taking distributions from your retirement assets.
Commit yourself to reviewing your investment plan at least annually.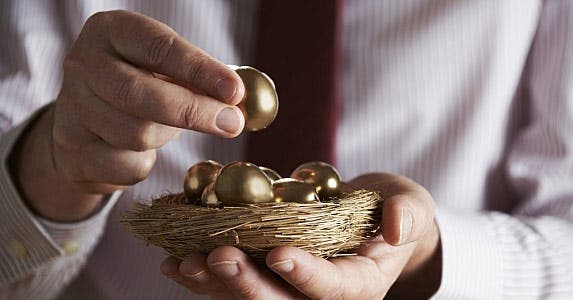 Step 4: Minimize your tax bite
Tax planning is one of the most vitally important steps to retirement, particularly for retirees whose income will be reduced.
You can get a head start by investing in the right vehicles while you're still earning money, says Matt Rettick, founder and CEO of Covenant Reliance Producers in Nashville, Tenn., and author of "All the Rules Have Changed: What You Must Do to Succeed in the New Financial Reality."
Generally, maximizing Roth IRA and Roth 401(k) plans is an excellent way to reduce taxes over the long run. Contributions are made with after-tax dollars, but the accounts grow tax-free, so there are no federal or state income taxes due on withdrawals.
If you work for an employer who has a Roth 401(k) plan, Rettick recommends fully funding it every year. Do the same if your employer offers only a traditional 401(k), he says. Be sure not to lose the company match.
Integrating your retirement withdrawal strategies among your pretax and after-tax retirement vehicles can be tricky, especially considering that Social Security is taxable once you exceed a certain income threshold.
Bill Riccio, assistant vice president at United Planners Financial Services in Scottsdale, Ariz., advises those who expect to spend down their assets to withdraw from the Roth first, since it will not be taxed.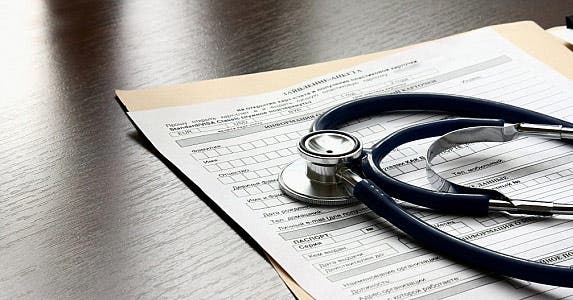 Step 5: Plan for medical expenses
It's easy to underestimate the cost of health care or caring for a spouse with Alzheimer's disease or cancer.
"It's the one thing that people almost always underestimate when they plan for retirement," says John Rother, president and CEO of the nonprofit National Coalition on Health Care.
Retirees can take steps to protect against high costs before Medicare kicks in. One option is to stay on your employer's insurance under the Consolidated Omnibus Budget Reconciliation Act, or COBRA, or elect a high-deductible individual plan to save premium dollars.
Health insurance through the Affordable Care Act now gives people more flexibility about when to retire because insurance companies can't deny people coverage based on pre-existing conditions.
The law limits how much insurance companies can charge consumers on the basis of age and provides subsidies for those with lower incomes.
"For people who are older and (have) lower income, this could be a major help with their expenses," says Rother.
As you get older, you're more at risk for expensive health problems. Long-term care insurance can be an expensive option, and many insurance companies are cutting back on this coverage.
In some cases, people can minimize those risks by eating healthy foods, exercising daily, and getting regular screenings, vaccinations and checkups.
"What most people don't realize is that their own behavior is the most important way to stay healthy," says Rother.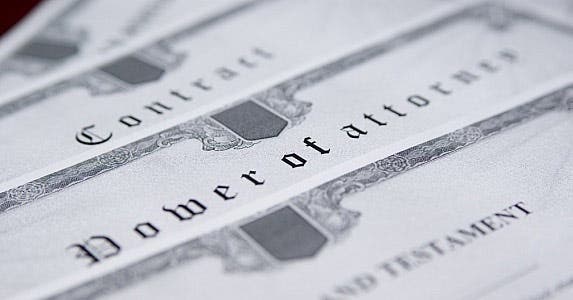 Step 6: Get your papers in order
Make sure important documents are in order, including a will, health care proxy, living will, durable power of attorney, digital power of attorney and other estate-planning documents. Lack of preparation or simple mistakes can lead to years of trouble for survivors.
"Remarkably, many investors in their 50s and 60s do not have these documents or haven't bothered to keep them up to date," says Mike Maglio, principal and senior financial adviser at Brinton Eaton.
You need to take care in choosing who will exercise these powers on your behalf, says Luxenberg. It should be someone you trust to make important decisions and who is capable of exercising these powers, he says. It can be a relative or an elder care attorney.
A few words of caution in preparing these documents:
Be sure to review the beneficiary designations on all your retirement accounts. "Even the most state-of-the-art estate plan can be rendered somewhat ineffective without proper beneficiary designations and asset titling," says Maglio.
"Make sure you take the time to show your (spouse) or family how to access the information and have clear steps on what to do," says Riccio. "The easier you make it for them, the better."
Finally, update these documents regularly, as tax laws are constantly changing.