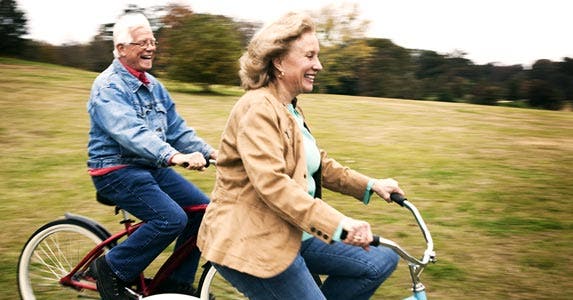 How to factor fun into your retirement plan
Figuring out how much retirement income you'll need means taking a host of factors into account. Less money for gasoline, more for medicine. More spending to outfit your home for aging in place, less to outfit your closet with business suits.
But beyond tallying up your budget for basic needs like housing, utilities, clothing and health care, consider what you'll be spending on the extras. Maybe you're dreaming of buying a lakeside vacation home, taking a cruise every year or dining out every night. Whatever kind of leisure activities you envision, it's important to discuss those plans with your financial adviser. Together you can create a strategy for financing that fun.
Here are 6 tips for incorporating leisure activities into a successful retirement plan.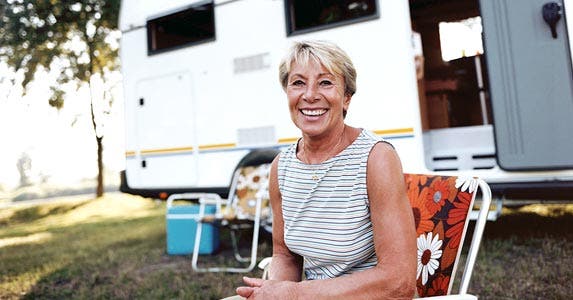 Paint a detailed picture of your retirement dreams
Digital Vision/Getty Images
If you want to be sure to have enough income for your retirement leisure activities, be specific about the things you'd like to do. Don't say, "I want to travel." Think about where you want to go, how many trips you might take each year and whether your traveling style is lavish or frugal.
To estimate your travel budget, do some Internet research and talk to friends who have been on the kinds of trips you want to make, suggests Damon Gonzalez, founder and president of Domestique Capital in Plano, Texas.
Budgeting becomes more challenging when you're contemplating a retirement adventure that's totally unfamiliar. One couple Gonzalez advises plans to purchase a fifth-wheel camper when they retire next year and do some traveling. They've nailed down the cost of the camper to a range of $15,000 to $25,000.
"But they don't have any clue as to how many weeks of the year they're going to like doing it," Gonzalez says. "A bunch of it is going to boil down to trial and error."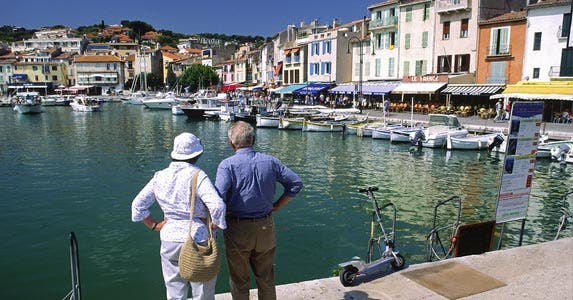 Try out an experience before you retire
Jon Bower at Apexphotos/Moment/Getty Images
With brand new adventures, it's best not to go all in until you know more about what you're getting into.
"What I tell clients is, you want to try to rent those experiences first," Gonzalez says.
Let's say your ultimate retirement fantasy is to live abroad. Before you make a down payment on that condo in Costa Rica or cottage in the South of France, Gonzalez recommends doing a few trial stays of 3 or 4 weeks at a time.
The same idea goes for other major lifestyle purchases you may be considering. Think you'd love roaming around in an RV, like one of Gonzalez's clients wants to do?
"Many people have one, and they only use it 2 or 3 months a year," Gonzalez says. "It depreciates, and it's constantly needing maintenance. So what I advised this client to do is to rent one for a period of time."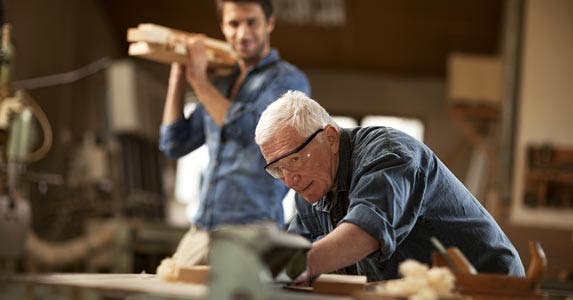 Include leisure activities in your saving strategy
Geber86/Vetta/Getty Images
Traditional retirement planning focuses on having enough retirement income to meet your goals in chronological order, says Susan Acker, first vice president — wealth management at Merrill Lynch.
Maybe you want to spend the first 2 years of retirement traveling, then start a new part-time business in the 3rd year, and have enough to cover increasing health care expenses later on.
Acker favors taking a value-based retirement saving strategy.
"We don't do the chronological planning anymore," Acker says. "We do it based on what's the most important thing."
Acker puts savings goals into 3 categories: essential, important and aspirational. The ideal saving plan, she says, aims to set aside funds for all 3.
"Then we put them in the right places to make sure that the investments match the amount of money, the timeframe and the relative importance of the goal," she says.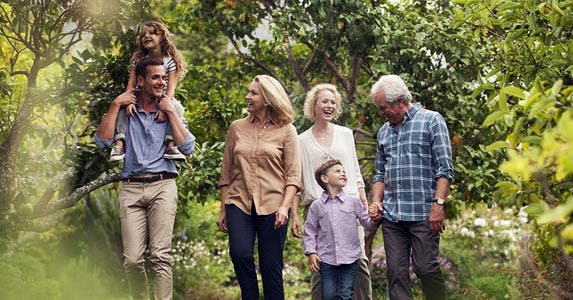 Think about creating memories
CaiaImage/Getty Images
One couple Acker advises is taking 17 members of their family — grandchildren, adult children and their spouses — on a trip to Disney World. She's had many conversations with them over the years about their desire to provide their family members with lasting gifts, and that trip is certain to generate memories that last a lifetime.
"The question that many couples and I really work through together is, 'Do you want to just give them money, or … create family experiences?" Acker says.
Your ideal memory-making experience might be a couple's volunteer project in Africa or a solo spiritual journey to Asia. Whatever it is, incorporate that kind of purposeful spending in your retirement plan.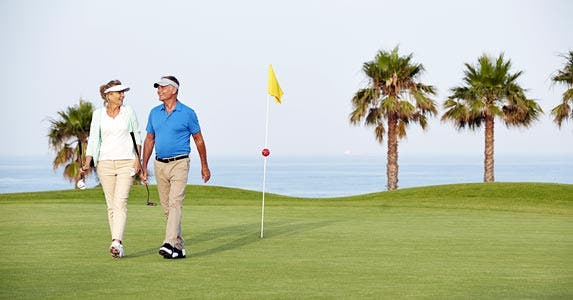 Pace your fun-money spending
CaiaImage/Getty Images
Financial advisers like to talk about 3 phases of retirement life, reflecting the fact that retirees generally become less and less active as they get older: Ages 65 to 75 are the go-go years; 75 to 85 are the slow-go years; and 85 and beyond are the no-go years.
In the go-go period, when you're still feeling pretty energetic and adventurous, it's probably OK to spend a bit more than the traditionally recommended 4% of your retirement savings annually, Gonzalez says. But to hedge your bet against running out of money too soon, he advises not giving yourself an annual increase for inflation in your spending allowance for those years.
Another useful tip might be to create a designated account for leisure activities.
"Some folks do better if they know what the constraints are," says Patrick Meyer, director of wealth management client services at Unified Trust Co. in Lexington, Kentucky. "It may be important for some clients to have a special account with money set aside specifically for their fun budget. That helps them stay within reason."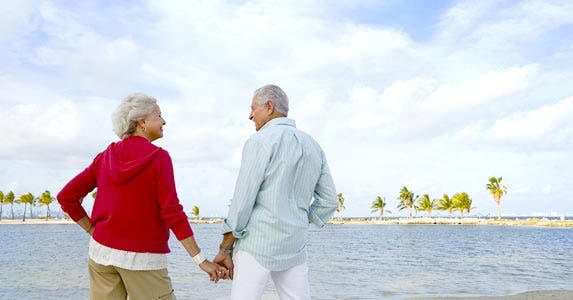 Keep the merriment within your means
Image Source/Vetta/Getty Images
Within the first few years of retirement, many people will get hit with the realization that their bucket lists are bigger than their budgets.
"There is a lot of pent-up demand, a lot of things they want to try," Meyer says. "Then they realize that maybe they're overspending."
A financial adviser can look at your spending patterns and help you understand the potential impact on your long-term financial security. The adviser can work with you to create a Plan B that lets you pursue some of your most important retirement leisure activities more affordably.
"I like to think of the example of someone who wants to sell their house and move to Florida, and perhaps that's not realistic," Meyer says. "Well, maybe going to Florida for a few weeks out of the year is a more doable solution."
Taking advantage of senior discounts on travel, dining and entertainment can also help trim the costs of your leisure activities.