Outdoor jobs come in many shapes, sizes
Working in the outdoors doesn't mean you have to be a mountain climber guide or be employed by the Boy Scouts. There are many outdoor jobs that will earn you a good salary and some are seeing better-than-average growth, according to the Bureau of Labor Statistics, or BLS.
But just as the kinds of outdoor jobs you can get vary, so do the salaries, educational requirements and the locales where you'll work. For instance, according to Bill Beckner, the research manager at Ashburn, Virginia-bacompased National Recreation and Park Association, a landscape architect would need 4 years of college and can earn on average $68,600 per year.
Meanwhile, a surveyor job requires 4 years of schooling plus 4 years of experience to get licensed and brings home an average annual salary of $61,880, according to Curtis Sumner, the executive director of the Frederick, Maryland-based National Society of Professional Surveyors.
With that in mind, here's a rundown at 8 outdoor jobs that are growing or are poised to grow — and what it takes to land a job.
RATE SEARCH: Shop today for the best credit cards from our partners.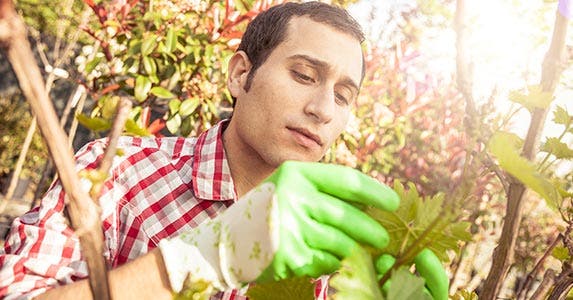 Landscape architects
Average annual pay: $68,600
Projected by the BLS to grow at a rate of 5% from 2014 to 2024, landscape architects are in the business of designing green spaces for both the private and public sectors.
If you're looking to get a job in the public sector designing spaces in parks, or around highways or governmental buildings, expect a lot of competition. According to Beckner, those jobs have taken a hit with reductions in government budgets. Most of these outdoor jobs have been coming from the private sector in the design of green spaces for office buildings, parking lots or residential homes.
Landscape architects can make on average $68,600 per year, depending on their experience, and can either work for a landscape architecture firm or a mom-and-pop shop, or work for themselves, Beckner says.
RATE SEARCH: Choose a personal loan lender today.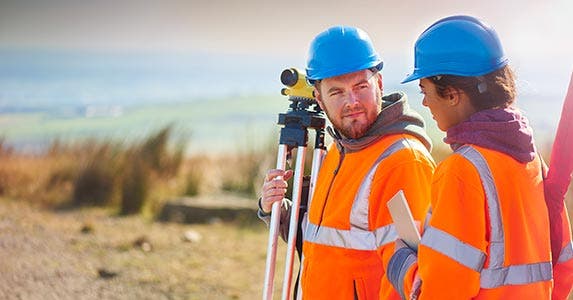 Surveyor jobs
sturti/E+/Getty Images
Average annual pay: $61,880
Improvements in surveying technology have increased productivity, reducing demand for surveyors. Jobs are expected to decline by 2% from 2014 to 2024. A surveyor's job is to establish the official boundaries for land, airspace and water.
According to Sumner, surveyors are part "detective, puzzle solver and mind reader."
Surveyors can do work for homeowners, as well as oil companies and any firms that are involved in construction. They can work anywhere in the country, but there's a catch: They have to be licensed in each state where they work.
RATE SEARCH: Invest in a home improvement project today with a home equity line of credit.
Since the industry uses sophisticated technology to gather data, schooling and/or experience is a must to become licensed. Sumner says many surveyors run their own business and can earn $75,000 or more annually. Surveyors also are employed by large surveying companies, construction firms and civil engineering firms.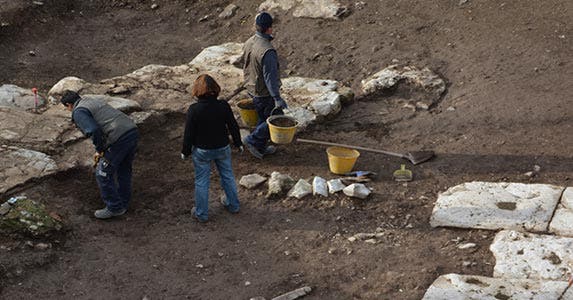 Archaeologist jobs
Piero Intraligi / EyeEm/GettyImages
Average annual pay: $64,290
Tell someone you're an archaeologist, and it may conjure up visions of people digging in deserts to unearth ancient bones. However, archaeologists also are employed whenever federal money is used for a project, such as to construct a new road. Before any construction can start, the archaeological significance of a particular parcel of land must be assessed.
Jobs aren't as abundant as they are in the legal or medical fields, so archaeologists are projected to have slower than average job growth from 2014 to 2024, according to the BLS.
Archaeologists typically have a 4-year degree, a master's degree — and in some cases a doctorate in anthropology with a concentration in archaeology — and can work on diverse jobs from surveying a pipeline being constructed to a new shopping mall being built, says Joel Irish, a professor in the anthropology department at the University of Alaska in Fairbanks, Alaska.
RATE SEARCH: Selling your house and buying another? Find the best mortgage deal today.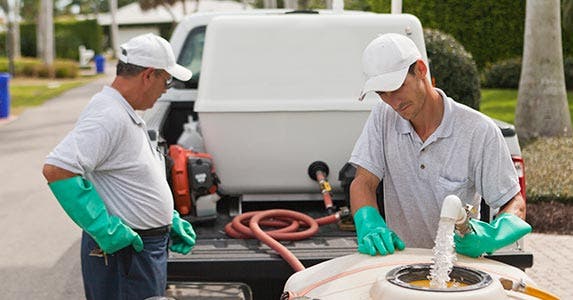 Pest management technicians
Huntstock/Brand XPictures/Getty Images
Average annual pay: $34,080
Every area of the country has pests to contend with, whether those pests are bedbugs or roaches. The pest control field is projected to stay fairly stable, with only about a 1% decrease from 2014 to 2024, the BLS says.
Pest management involves controlling or removing unwanted pests. Pest management technicians aren't millionaires, but they can earn a decent salary, considering they don't need college degrees.
According to Jim Fredericks, vice president of technical and regulatory affairs at the Fairfax, Virginia-based National Pest Management Association, pest management technicians typically earn $13 to $20 per hour, depending on experience, and are employed mainly by small, independent companies. There are a few large companies, including Orkin Pest Control of Atlanta and Terminix of Memphis, Tennessee.
RATE SEARCH: Time for some home improvements? Compare offers for home equity lines today.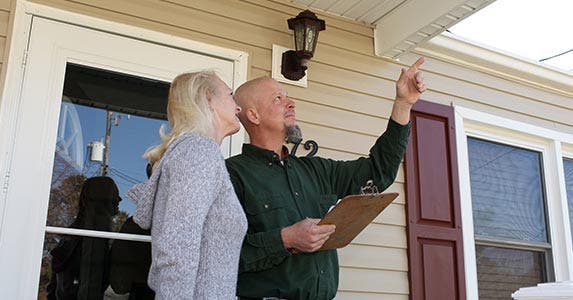 Termite service technicians
Imagesbybarbara/E+/GettyImages
Average annual pay: $34,080
In the world of pest control, some technicians choose to specialize in termite control. A termite service technician will visit multiple homes and commercial buildings per day, trying to resolve an infestation of termites.
According to Fredericks, they typically use heavy equipment because there is drilling and digging trenches involved in resolving termite problems. All a termite service technician needs is a high school diploma.
"It's often a more entry-level position," says Fredericks, noting the average salary is $12 to $17 per hour. The BLS put the median pay in 2010 at $30,340 per year, or $14.59 per hour.
The majority of termite service technicians work for small companies, although there are a few large ones including Western Pest Services of Parsippany, New Jersey, and J.C. Ehrlich Co. of Reading, Pennsylvania.
According to the BLS, outdoor jobs in this field are expected to be stable from 2014 to 2024 with only a 1% decrease in growth. But, they are more prevalent in areas such as the southeast, where there is a high concentration of termites, Fredericks says.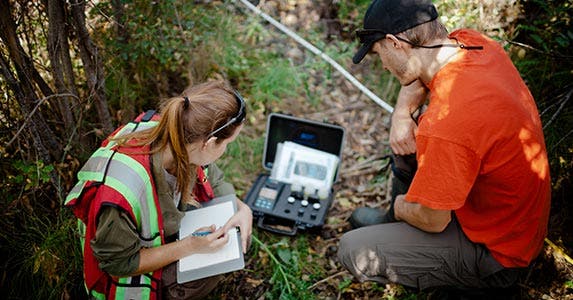 Environmental scientists
Christopher Kimmel/GettyImages
Average annual pay: $73,930
Environmental scientist jobs may grow at a faster than average rate of 11% from 2014 to 2024, according to the BLS, and for people who care about protecting the planet, it can be a rewarding career. Environmental scientists are tasked with identifying problems and finding solutions that protect the health of the environment and its inhabitants.
Environmental scientists spend their days collecting data and monitoring environmental conditions and typically work in all kinds of weather. According to the BLS, fieldwork can be physically demanding and may require travel to different locations.
FREE TOOL: Check your credit report today at myBankrate.
To become an environmental scientist, you'll need a 4-year degree.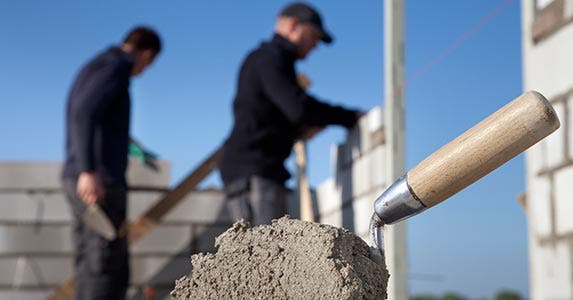 Masons
Bart Coenders/E+/Getty Images
Average annual pay: $50,200
Not what you would think of as a traditional outdoor job, but brick masons, block masons and stone masons spend most of their time outdoors constructing fences, walkways, walls and other physical structures. The work is hard, but there is a lot of demand for these jobs. The BLS projects a growth rate of 15% from 2014 to 2024, much faster than the average occupation.
Brick layers often lift heavy material and spend their days standing, kneeling and bending for long periods of time. Despite the risks, they can earn a good salary.
Masons don't need a college degree, but most undergo a 3- to 4-year apprentice program.
These jobs can be found around the country, with masons working for large and small contractors, through unions or on their own, the BLS says.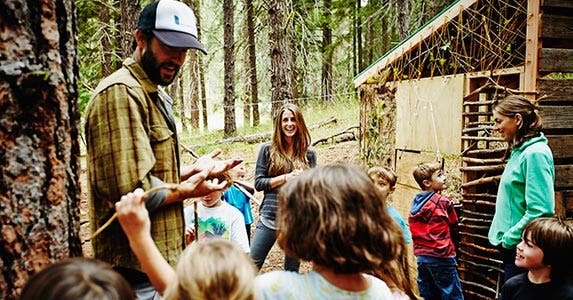 Recreation workers
ThomasBarwick/DigitalVision/Getty Images
Average annual pay: $26,610
The government has been a major employer for recreation jobs, but private groups such as athletic associations and recreational camps are putting together sports programs. This is driving the need for recreational workers, says Beckner.
Recreation workers create and lead leisure activity groups in arts and crafts, sports, games, music and other outdoor pastimes. They can work for nonprofits, senior centers, school and park districts, and operators of playgrounds and camps. Recreation workers also can find employment on cruise ships, organizing the daily activities on the ship.
Since most of the activities require being outdoors, the work is seasonal or on a part-time basis in many parts of the country, Beckner says. According to the BLS, recreation worker jobs are expected to grow at a rate of 10% from 2014 to 2024, which is faster than the average worker.
ADVISER SEARCH: Find a financial adviser today if you're thinking about changing careers.