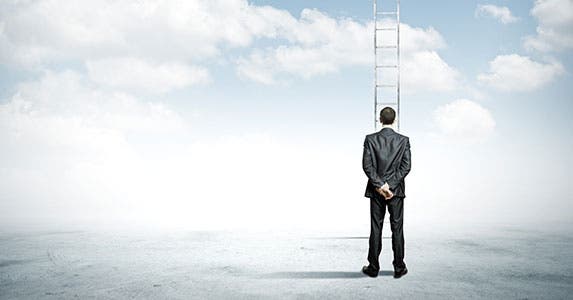 Started from the bottom, now they're here
If you want to make it to the top, start at the bottom, say the experts. Internships can be the fastest way to get your foot in the door at a dream company and start scaling the ranks. A 2012 survey by Internships.com showed that among companies with 100 or more employees, nearly 70 percent made full-time job offers to their interns. These all-star interns turned positions at the bottom of the company totem pole into enviable executive gigs. Here's what you can learn from their experiences.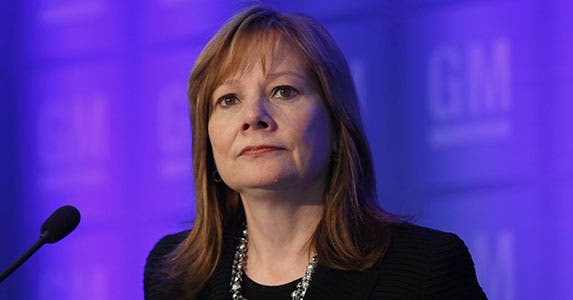 Mary Barra, General Motors
General Motors' first female CEO sits in the center of GM's recall controversy today, but more than three decades ago, she was an engineering intern at a Pontiac factory, reports Fortune. Attending what's now Kettering University, a school known for its experiential work program, Barra graduated, earned her MBA at Stanford on General Motors' dime, and then rose through the GM ranks before being named CEO in January.
Lesson: Make a good impression at the company you intern with to maximize your chances of getting a job offer.
Michael True, director of Messiah College's Internship Center and founder of the professional skills development site InternQube.com, says interns can maximize their chances of getting a job offer by starting off on the right foot.
"Before they start, it would be helpful to refresh themselves with what are the products or services that this organization offers? Who are the key people involved in the organization? What's their strategy or vision?" True says. "(Students should) get a really good feel for that organization before they ever step foot in the door on their first day."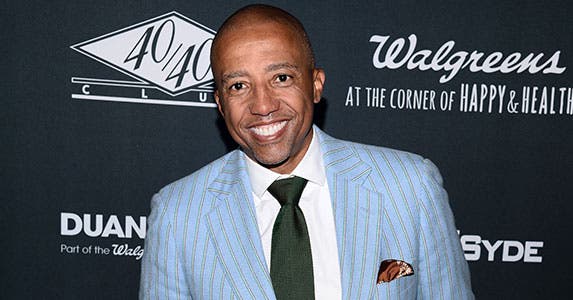 Kevin Liles, Def Jam
© Harry PluvioseÂretna.com/Retna Ltd./Corbis
Liles wanted to work for the Def Jam record label so badly, he volunteered. Already armed with a music career — '80s pop fans can thank him for co-writing Milli Vanilli's hit "Girl You Know It's True" — Liles took an unpaid internship with Def Jam in 1991, which quickly became a full-time job. Seven years later, he was named president of Def Jam Music Group and by 2002 had risen to executive vice president of Island Def Jam Music Group, where he helped rappers including Jay Z, Ludacris and Kanye West rise to stardom.
Lesson: Proving your value can turn an internship into a job offer and help land pay in the process.
After graduating from Mount Royal University in Canada, Maeghan Smulders set up 10 unpaid internships with 10 companies across six cities to get a taste of the working world across a variety of organizations. At the end of each internship, Smulders created a document that highlighted the projects she completed, and their impacts and outcomes. Smulders ended with offers from all 10 companies.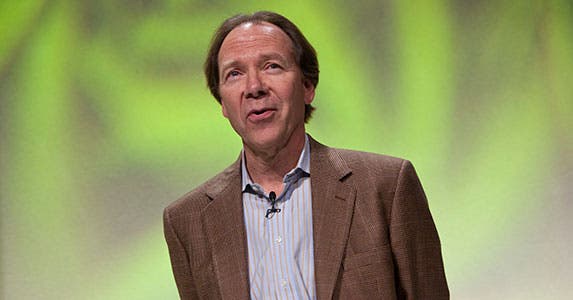 Daniel Hesse, AT&T Wireless
© Ramin Talaie/Corbis
When earning his MBA at Cornell University in the late '70s, Hesse wanted a summer internship at AT&T but knew the company recruited only from Harvard and the Wharton School of Business. Hesse asked his sister, who was based in Boston at the time, to travel to Harvard's campus and gather information so he could find out who the recruiter was, reports USA Today. After writing the recruiter a letter, Hesse landed the internship — beginning a 23-year career with the company where he wound up as president and CEO of AT&T Wireless Services. He is currently the CEO of Sprint.
Lesson: Prove you'd be an asset to the company by going above and beyond.
Hesse won an intern slot because he was able to prove that he could meet his employer's needs despite not having a degree from Harvard or Wharton.
"Sometimes it's more hassle (for an employer) to have an intern than it is to not have an intern," Smulders says. Offering to pitch in on projects without being asked can help prove an intern's value and show that you're a problem solver, she says.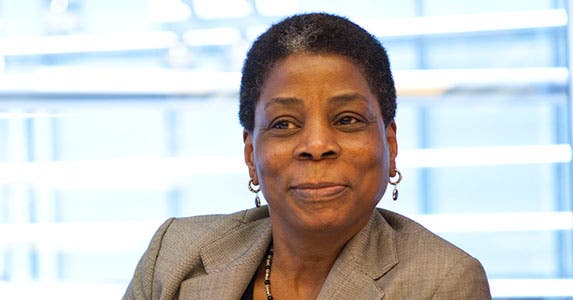 Ursula Burns, Xerox
© Ramin Talaie/Corbis
Raised in the New York City projects, Burns says her Catholic school education prepared her for three careers: "nun, teacher or nurse." Unsatisfied with her options, Burns enrolled at what is now the NYU Polytechnic School of Engineering, where she landed a summer internship with Xerox. In 2009, Burns became chairman and CEO of the company, making her the first African-American woman to run a Fortune 500 firm.
Lesson: Work hard and ask smart questions when interning.
One reason Burns scaled the ranks is because " she was enormously curious," Wayland Hicks, a senior Xerox executive who hired Burns as his assistant, said in an interview with The New York Times.
Asking questions, particularly those that clarify what goals and expectations the supervisor has for the intern, is a great way to shine during an internship, says Holly Fox Getchell, director of employer relations for the University of Georgia Career Center. A close second is listening.
"Interns should listen carefully to details about assignments, but also things like office policies," Getchell says. "By listening carefully and taking good notes, I feel like they can avoid making some mistakes that may make them look bad, or even worse, make their supervisor look bad."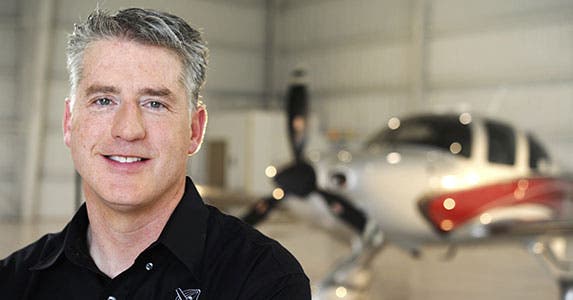 Patrick Waddick, Cirrus Aircraft
© Cirrus Aircraft
Waddick started his career as a Cirrus intern more than 25 years ago and hasn't stopped moving up the ranks. Starting as an intern in 1988, Waddick quickly rose to being chief engineer on Cirrus' VK30 single-engine plane. From there, he became vice president of engineering and later held chief operations officer positions. He was named president of the company last year.
Lesson: Make sure to know your role and your expectations as an intern.
Many internship programs, particularly brand-new ones, may not be structured or have clear expectations for their interns. If that's the situation, "the onus is on the student to ask for direction if they're not getting it," says Susan Katz, CEO of the business and career consulting firm Susan Katz Advantage.
Katz recommends going over internship expectations with your supervisor and asking for periodic input on how you're doing, what you're doing well and where you can improve.
"It's important to manage your own destiny and be willing to ask for structured feedback," she says.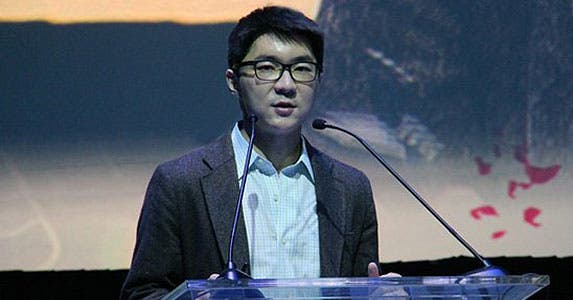 Li Mingyuan, Baidu
Photo courtesy of Baidu
Last year, then 29-year-old Mingyuan was named vice president of China's largest search engine. But just nine years prior, he was a lowly intern, reports Bloomberg. And it's no easy job. Baidu boasts 600 million users, according to MarketWatch, and about 34,600 employees as of this past March.
Baidu is undoubtedly a young person's organization, with the average employee being just 26 years old, reports Bloomberg. Because Mingyuan is so young, he understands many of the wants and needs of his young employees — flexible working hours, no formal dress code and nap rooms.
Lesson: Understand the company culture to succeed.
Understanding the company culture is a valuable part of a successful internship, says True. If you're unsure of what's appropriate at first, it's best to initially err on the conservative side.
"We always tell our students you want to dress up a little better than what you think you need to," he says. "It would be better for a student to dress up, especially the first day or two, and then allow someone within the organization to tell them, 'Hey, you can dress down a little bit.'"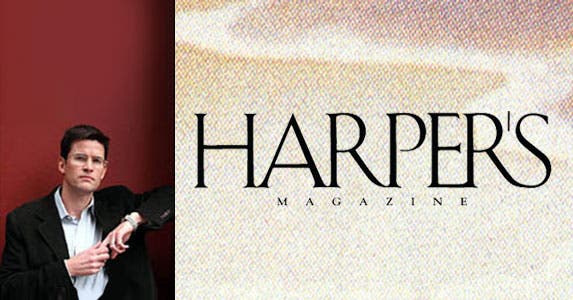 Roger Hodge, Harper's Magazine
Hodge was originally turned down for an internship with the magazine in 1996, but received a call back a few days later, reports The New York Times. Moving from intern to fact checker and on up the chain, Hodge became editor in 2006, landing two National Magazine Awards for his Harper's work. He left four years later and focused on writing. In 2012, Hodge became editor of Oxford American.
Lesson: Make plenty of contacts during your internship. They could mean a job later on.
The contacts you make during an internship are just as important as the work you actually do, says Getchell. In addition to focusing on their job performance, interns also should invest time in getting to know their co-workers and maintain contact with them and their supervisor after the internship is over.
"An intern should really strive, of course, (to have) a strong relationship with their immediate supervisor and co-workers, but I would also say to the extent that it's possible, they should also try to get to know people in other departments because that can really help expand their professional network," she says.