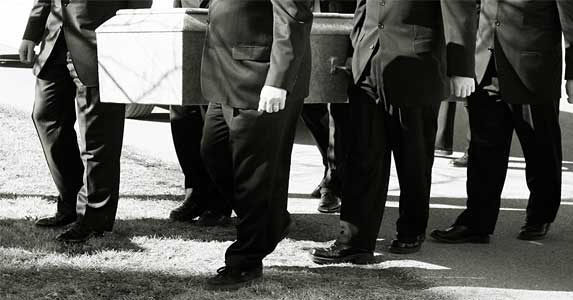 Crazy wills and odd bequests
Maybe you can't take it with you, but a lot of people try to control what happens to their estates once they're no longer around to enjoy them. Unusual bequests range from the whimsical to the downright bizarre.
Consider the Portuguese aristocrat who bequeathed his entire estate — consisting of a 12-room apartment in Lisbon, a house in north Portugal, a couple of bank accounts, a luxury car, 2 motorbikes and 25,000 euros (worth $32,000 at the time) — to 70 strangers.
Making a will is relatively unusual in Portugal. Legally, the bulk of the deceased's estate goes to close relatives, known as "obliged heirs." The fortunes of those who die intestate with no close family revert directly to the state.
More than a decade before his death at the age of 42, Luis Carlos de Noronha Cabral da Camara, a childless bachelor with no love for the government, chose 70 names at random from the Lisbon phone book in front of witnesses at a registry office.
Shortly after he died in 2007, when letters from da Camara's lawyers began arriving, some of his lucky beneficiaries thought it was a scam at first.
"I am sure he just wanted to create confusion by leaving his belongings to strangers," a friend said. "That amused him."
Read on for more stories of strange wills and bequests from eccentric folks.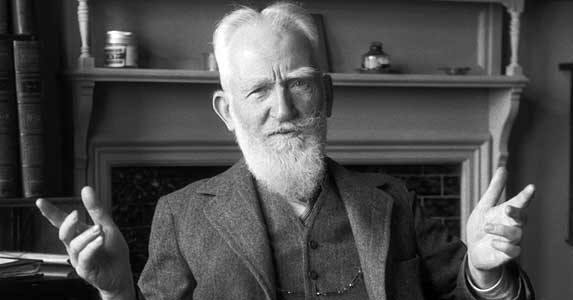 George Bernard Shaw
"The English have no respect for their language, and will not teach their children to speak it," the Irish playwright George Bernard Shaw thundered in his preface to the play "Pygmalion." "They spell it so abominably that no man can teach himself what it sounds like."
So determined was he to improve upon the language that when he died in 1950 his will earmarked more than 100,000 pounds for a proposed new British alphabet of at least 40 characters.
However, anticipating legal wrangles, he made a provision in his will that if the courts ruled against the alphabet trust, the money would be divided equally among the National Gallery of Ireland, the British Museum and the Royal Academy of Dramatic Art. The latter 2 sued, and the sum set aside for the creation and dissemination of the Shavian alphabet was reduced to 18,300 pounds.
Shaw's trustees announced a competition to design an alphabet allowing the English language "to be written without indicating single sounds by groups of letters or by diacritical marks," among other specifications. The winner, Kingsley Read, was awarded 500 pounds. The remaining sum was spent on the publication and distribution of Shaw's "Androcles and the Lion," printed in the Shavian alphabet. It remains the only book widely published using Shavian characters.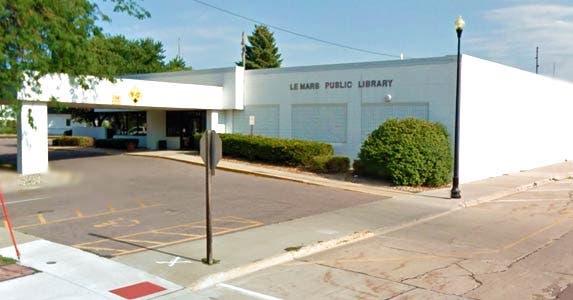 Townsend Murphy Zink
© 2015 Google
In 1930, Iowa lawyer TM Zink left his entire estate, estimated to be valued between $35,000 and $80,000, to the tiny town of Le Mars, Iowa, to fund the creation of the Zink Womanless Library.
The money was to be held in trust for 75 years. Zink calculated that by that time it would grow to about $3 million.
Zinc was twice married and the father of a daughter. "My intense hatred of women," he wrote in his will, "is not of recent origin or development, or based upon any personal difference I ever had with them, but it is the result of my experiences with women, observations of them, and study of all literature and philosophical works."
Friends thought differently, speculating that his misogyny stemmed from a breach of promise suit threatened by a young woman he courted between marriages. Whatever its cause, it certainly seems to have festered. Zink's will laid down strict terms: Not only were the entrances to be clearly marked "No Women Admitted," but no woman could have anything to do with its design, construction, operation or maintenance.
His widow had signed a prenuptial agreement, but she may have been surprised to discover that she was to pay the trust $40 a month to continue living in the Zink home.
Zink's daughter, to whom he left $5, successfully contested the will.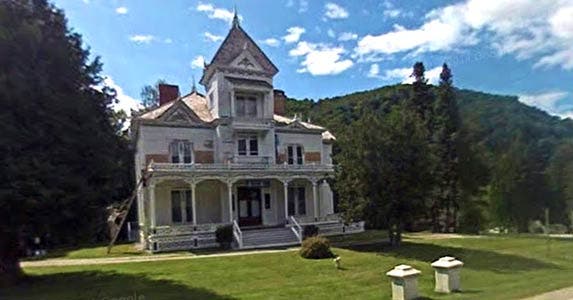 John Porter Bowman
© 2015 Google
Employed as a tanner at age 15, John Porter Bowman applied himself to learning everything about the industry. By his mid-30s he was able to open his own tannery in Stony Creek, New York, amassing a fortune through shrewd business decisions.
His personal life, however, was tragic. His 1st child, a daughter named Addie, lived only 4 months. A 2nd daughter, Ella, died at age 19 — and Bowman's wife, Jennie, died less than a year later.
Bowman returned to his native Vermont to build a mausoleum for his lost family. Its interior was ornate, featuring an arched ceiling, wainscoting, candelabra, molded urns, carved panels and floors of English tile, as well as busts of Jennie and Ella and a statue of baby Addie. Outside, climbing the steps, key in hand, as if to join them, is a life-size statue of Bowman himself.
At the same time, he built a 21-room mansion overlooking the cemetery.
When Bowman died in 1891, his will revealed the depth of his obsession with his deceased family. Apparently hoping to be reunited with them through reincarnation, he left $50,000 in a trust for the upkeep of the mansion, so that it might be ready for their return. Trustees kept the clocks wound, lights on and a hot meal on the table every night until 1950, when the money ran out.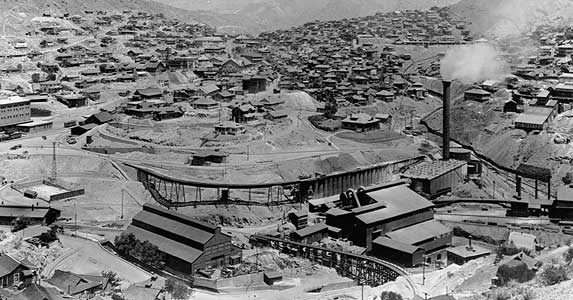 James Kidd
© CORBIS
In 1949, James Kidd, a reclusive, eccentric Arizona copper miner, disappeared in the Superstition or Pinal mountains, where he was said to mine at a couple of sites. Nobody paid much attention. But in 1956, a new law called the Uniform Disposition of Unclaimed Property Act of Arizona allowed the state to take over the contents of unclaimed bank accounts and safe-deposit boxes.
When, a few years later, the Estate Tax Commissioner of Arizona opened a vault in the name of James Kidd, they found an estate of $174,065.69, swelled by 15 years of accumulated interest to be worth more than a quarter-million dollars.
Also in the vault was a handwritten will leaving Kidd's fortune to "research or some scientific proof of a soul of the human body which leaves at death I think in time their (sic) can be Photograph of soul leaving the human at death."
More than 140 hopefuls filed claims in what came to be known as The Great Soul Trial of 1967. Initially, the money was awarded to the Barrow Neurological Institute in Phoenix, but following appeals it was given instead to the American Society of Psychical Research in New York, which used it to study out-of-body experiences and deathbed revelations. Its findings were inconclusive.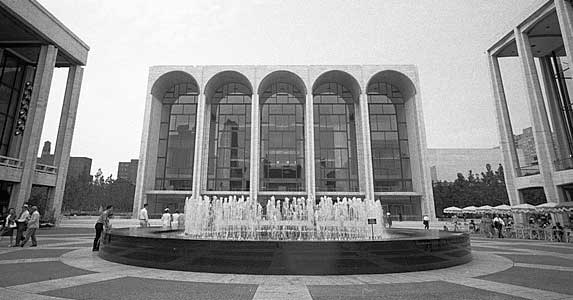 McNair Ilgenfritz
© Bettmann/CORBIS
Pianist McNair Ilgenfritz, composer of "The Hesitation Waltz," tried to achieve through his will a feat that eluded him in life. Upon his death in 1953, he left the bulk of his $150,000 estate to the New York Metropolitan Opera, with 1 condition: that the venerable company perform 1 of his 2 unpublished operas.
As it happened, the Met was rather strapped for cash at the time. Ilgenfritz had submitted his operas to the company back in 1944, where they languished. When the serendipitous bequest was made known, however, they were hastily retrieved from the archives, and the shorter, 1-act "Le Passant" — with only 2 characters, relatively inexpensive to stage — was declared a work "of professional competence." Newspapers and magazines reported that a premiere was being considered for the 1955-1956 season.
The story was met with skepticism by critics who cried that the Met was being bought off, and the opera company hastily beat a retreat. The money instead went to 8 European theaters named as alternate beneficiaries in Ilgenfritz's will.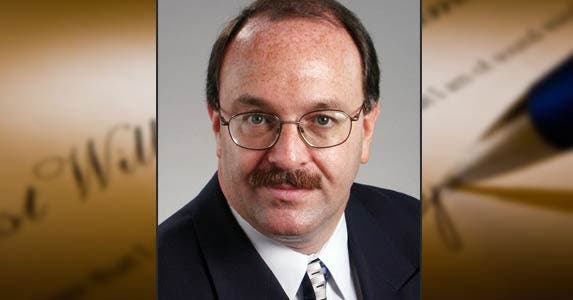 How to make your will airtight
When it comes to disposing of your assets after you're gone, "you can do anything you want, as long as it doesn't violate public policy," says Steven W. Cutler, an estate planning partner at the law firm of Hinshaw & Culbertson in Miami.
That said, there are a host of mistakes that can invalidate a will — even something as simple as somebody signing it incorrectly. So it's wise, at the very least, to consult a professional.
Cutler's list of other common mistakes includes:
Not knowing the rules in your state. In Florida, for example, where he is certified to practice, handwritten wills are disallowed.
Using generic forms and documents from the Internet that "may not pertain to where they live."
Not stating in affirmative statements that you are intentionally leaving someone out of your will. It's important to make that clear, Cutler says, "so they can't say you just forgot to include them."
Waiting until a crisis hits to create a will. Survivors can argue that it was written when you were incapacitated.
Finally, if your last wishes are likely to be controversial, don't wait until you're not around to make them known. Consider consulting a professional about trusts and other options.