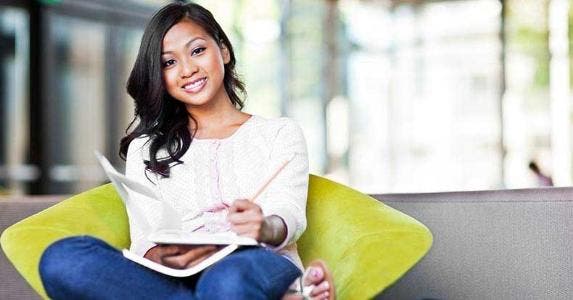 © arek_malang/Shutterstock.com
Completing the Free Application for Federal Student Aid — better known as FAFSA — may seem like a huge undertaking. After all, it is multiple pages long, asks more than 100 questions and requires a slew of documentation.
But before you throw up your hands and lose out on the potential for free money, there are ways to finish the form more easily. From getting organized ahead of time to going digital, filling out the FAFSA doesn't have to mean panic attacks or undue stress.
If you're looking for a college loan, check Bankrate's student loan comparison page.
"It's really not as painful as it seems on the surface," says Jeff Rossi, CFP professional and founder of Peak Wealth Advisors In Holmdel, New Jersey.
"Preparation is the key, and with proper planning the experience can be quick and painless," Rossi says.
RATE SEARCH: Get some interest on your college savings starting now by shopping money market accounts at Bankrate.com.
Get your documents in order
The first thing a family should do when getting ready to fill out the FAFSA application is have all the documentation needed to complete it at the ready, according to Mark Kantrowitz, publisher and vice president of strategy for Cappex.com, a website that connects students with colleges and financial aid.
To complete the application, parents will need the student's:
Driver's license.
Social Security number.
W-2 and/or 1099 forms.
Records of earnings income.
Records of other taxable income like unemployment benefits, federal income tax returns from the prior tax year and investment account statements.
Go digital with the application
While parents may think filling out a hard copy of the application may be the easiest way to go, completing the application online can speed up the process. That's because the government has gone high-tech and added "skip logic" to the application, meaning you will see only the questions that are applicable to you. That will remove a lot of the guesswork or questions about whether a portion should be filled out.
There is also an option to import tax information directly from the Internal Revenue Service. According to Rossi, what makes filling the digital application even more attractive is that there are help links and a chat function to ask questions and get live support.
Double-check the information
One of the worst things that can happen is filling out the application incorrectly and getting less aid or none at all as a result. While the FAFSA isn't intended to trip up anyone, it can be tricky if you don't carefully read each field and provide the exact information that the government wants.
Finding the right student loan can save you money after graduation. Check Bankrate's student loan comparison page for the best results.
That's why Kantrowitz says it is extremely important to double-check all the information you provide, even basic things like the student's name, Social Security number and mailing address.
What's more, he says families should be filing the FAFSA as soon as possible. Students who file early "receive more than twice as much grant funding, on average, as students who file the FAFSA later," Kantrowitz says.
RATE SEARCH: Researching student loan rates? Let Bankrate.com help you find the right one today.