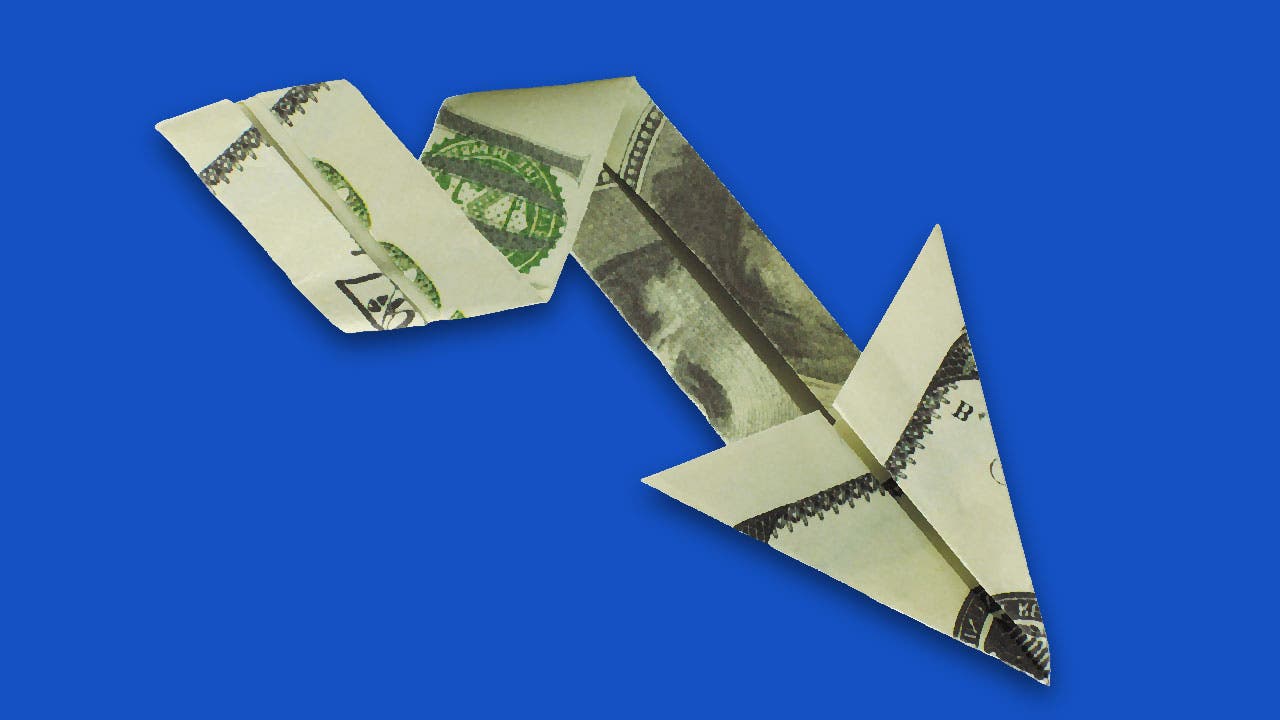 In a year that's shaping up to be a lot different from what was expected, savers have seen CD rates stall, and in many cases, decline.
Over time, members of the Federal Reserve's rate-setting committee changed their economic outlook. After originally penciling in two rate hikes for 2019, policymakers adjusted their projections and indicated that it may not raise rates at all this year.
The target range for the Fed's benchmark interest rate hasn't moved since December. At their meeting in June, policymakers removed the word "patient" from their statement, signaling there could be a rate cut in the near future.
It's hard to say where CD rates will end up by December 2019, but savers shouldn't worry.
"The Fed raised rates nine times (since December 2015). If they take one of those back, savers are still far ahead of where they were a couple of years ago," says Greg McBride, CFA, Bankrate chief financial analyst. "I think the bigger concern for savers and for everybody is if the economy slows in a significant fashion and the Fed has to keep cutting rates. That's not going to be an attractive scenario for anybody."
Preparing for a possible rate cut
As Treasury yields fell earlier in the year, banks started slowly lowering their CD rates. Within the past several weeks, more institutions have joined in and reduced rates ahead of a potential interest rate decrease in July.
"Once the Fed signaled that there won't be any more Fed rate increases, institutions wanted to hedge against a rate cut in order to protect their net interest margin," says Dr. Dan Geller, president of a financial analytics firm called Analyticom.
If the Fed cuts rates, loan rates will go down. Some lenders have already started tightening their guidelines to maintain a certain bottom line and avoid an increase in delinquencies in the event of an economic slowdown, McBride says.
CD rate predictions
According to the CME FedWatch Tool, most investors expect the Fed to lower short-term interest rates by 25 basis points at their meeting in July. But beyond that, it's difficult to predict what will happen next.
CD rates are falling, but the extent of those declines will depend on whether the Fed expects to continue cutting rates, McBride says.
Five-year CDs pose a bigger risk to banks than short-term CDs because they pay a higher yield. These long-term CDs started trending down first, Geller says. Mid-term CDs largely began going down in March, when Fed officials suggested that they might hold rates steady for the rest of the year. Since June, even short-term CD rates have been trending down, Geller says.
Data from Bankrate's weekly survey indicates that the average one-year CD yield is 0.94 percent APY, down from 1.01 percent in mid-May. By the end of the year, that could fall by about a quarter of a percentage point, says Gus Faucher chief economist at PNC Financial Services Group. One-year CD rates are more closely tied to what happens to short-term monetary policy.
But the average five-year CD rate could move slightly higher from Bankrate's current average yield of 1.32 percent to 1.5 percent APY, Faucher says.
"They (longer-term rates) have been falling because of reduced expectations for economic growth and lower inflation," Faucher says. "But I do think we will see higher expected inflation in the months ahead, and I think the concerns about economic growth are a little bit overblown."
Online banks should continue paying competitive rates, McBride says. If you shop around, you may find credit unions with attractive options, too. Navy Federal Credit Union, for example, just raised the rate for its five-year certificate to 3.5 percent APY in an effort to reward members for their loyalty.
Time to consider long-term CDs?
If the Fed cuts rates, it'll be the first decrease we've seen since 2015. For most people, however, that doesn't mean it's time to run out and grab one of the best four- or five-year CDs. Unless you're preparing for retirement or you're well into your golden years, you're probably better off with a six-month or one-year CD.
"You can get 2.7 pretty easily on a one-year CD, so squeezing out an extra 10 or 20 basis points means tying your money up for three or four years," McBride says. "Unless you're convinced that the economy's going to roll over and stay there, there's just not a whole lot of draw to that."
No-penalty CDs are another a good option for anyone interested in CDs but concerned about locking up their money for a long time. Unlike traditional CDs, no-penalty CDs allow you to withdraw money without penalty seven days after funding your account.
Overall, there's some uncertainty about where the economy is headed, even among the members of the Fed. At the Fed's meeting in June, the decision to leave interest rates unchanged wasn't unanimous for the first time in two years.
Online savings rates declining, too
Though CD rates have gradually fallen, savings rates offered by online institutions continued to rise. That changed shortly after the June Fed meeting when banks including Ally and Marcus by Goldman Sachs slightly lowered their savings account rates. Others may follow suit.
"Some banks that want the liquidity can increase liquid account rates because there is no risk," Geller says. "The risk is in the time commitment."
Most Americans lack an adequate savings cushion. Nearly 3 in 10 have no emergency savings at all, according to a Bankrate survey. Taking the time to grow your rainy-day fund should be a top priority for anyone who isn't prepared to foot the bill for a costly unexpected expense. A high-yield savings account is still the best option and top nationally available rates are above 2.5 percent APY.
Learn more: