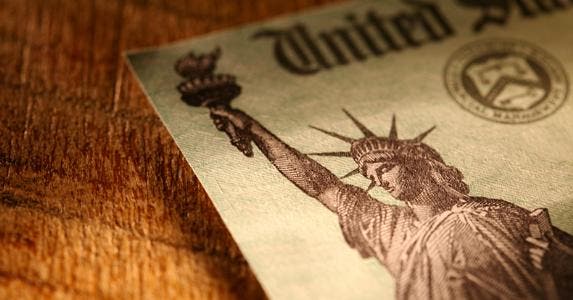 Dear Senior Living Adviser,
I'm 65 and working. My wife retired at age 62 and started receiving Social Security at that age. It's my understanding that when I reach my full retirement of 66, I can file for Social Security retirement benefits and then immediately suspend them.
Then, while I continue to work, this will allow my wife to claim a spousal benefit that is half of my full retirement benefit in lieu of her current benefit as mine continues to grow. Is that correct?
— Jim Juncture
Dear Jim,
That's not correct. When your wife filed for Social Security benefits at age 62, her benefits were calculated based on her work record and, if the spousal benefit would be higher, she is paid a higher benefit, but it's a combination of the two benefits. She doesn't get to reset her benefits when you reach full retirement age.
Here's what the Social Security Administration says on its website: "If your spouse is eligible for retirement benefits on his or her own record, we will pay that amount first. But if the benefit on your record is a higher amount, he or she will get a combination of benefits that equals that higher amount (reduced for age)."
If you start receiving benefits between age 62 and your full retirement age, the amount will be permanently reduced by a percentage based on the number of months up to your full retirement age.
You can file and suspend at your full retirement age of 66 and earn delayed retirement benefits up to age 70. If you choose to do that, your benefit will be 132 percent of your full retirement benefit at age 66.
If you do file and suspend, you have the option to change your mind and can receive benefits back to when you first filed, although you won't capture the delayed retirement credits.
Should you die before your wife, her survivors benefit will be based on your Social Security benefit and should be 100 percent of your retirement benefit at the time of your death. Until then, her benefit is based on her decision to file at age 62.
Ask the adviser
To ask a question of Dr. Don, go to the "Ask the Experts" page and select one of these topics: "Senior Living," "Financing a home," "Saving & Investing" or "Money." Read more Dr. Don columns for additional personal finance advice.
Bankrate's content, including the guidance of its advice-and-expert columns and this website, is intended only to assist you with financial decisions. The content is broad in scope and does not consider your personal financial situation. Bankrate recommends that you seek the advice of advisers who are fully aware of your individual circumstances before making any final decisions or implementing any financial strategy. Please remember that your use of this website is governed by Bankrate's Terms of Use.

More On Social Security Benefits: