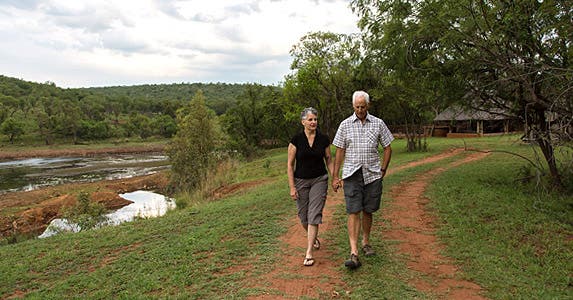 Travel deals for retirees on a budget
The dream of spending your golden years traveling doesn't have to be shelved because of a limited budget in retirement. A variety of employers, from the travel industry to the federal government, hire seniors for second careers in positions that make use of their life skills and professional experience — and at the same time afford opportunities for travel in the U.S. or abroad.
Seniors who do have traveling money set aside might expand that budget by signing on for a stint as a paying volunteer. A growing number of nongovernmental organizations, or NGOs, recruit volunteers who pay a set fee to take part in ongoing programs abroad. The fees generally cover everything except transportation to the site, and compare favorably with the costs of hotel accommodations, food, travel insurance and entertainment for a more traditional vacation.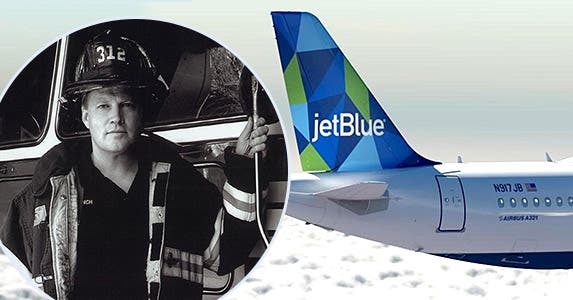 Senior travel deals: Take flight
Photos courtesy of JetBlue
After 25 years with the Fire Department of the City of New York, Kevin Lynch found a second career that provides free travel for his whole family around the U.S. and the Caribbean.
He works for JetBlue as a flight attendant.
"JetBlue hires a lot of retired first responders," Lynch says, "because we have worked in situations that other people haven't seen, so we're not going to panic. This is an easy job for us."
Tamara Young, JetBlue's manager of corporate communications, says nearly 200 of the airline's 2,000-plus flight attendants have some sort of first-responder background.
Flight attendants and their immediate families have passes that allow them to fly free on standby on any of JetBlue's flights, she says.
Lynch and his family vacationed in St. Maarten last year, and with a flexible schedule, he can arrange for a layover in Las Vegas or San Juan, Puerto Rico, he says.
Lynch works a schedule of 35 to 150 hours a month on flights he chooses.
"We bid for trips a month in advance and they're given out by seniority," he says. "After 13 years, I usually get the ones I want."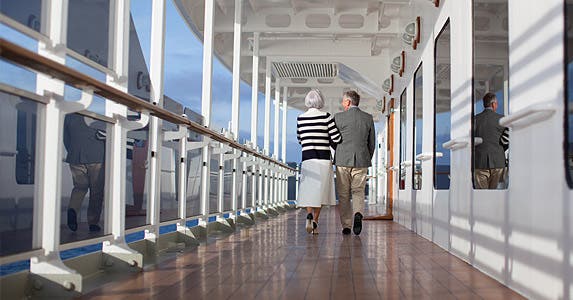 Senior travel deals: Take a cruise
Photo credit: Cunard Line
Cruise lines such as Cunard hire older men to serve as dance and dinner companions for single older women.
"Cunard facilitates gentlemen hosts to sail aboard our ships to dance with the single ladies who travel with us," says Jackie Chase, the cruise line's manager of public relations. "Ballroom dancing to our live orchestras is a signature highlight on our ships, and there are always a few single ladies who sail who love to dance."
Gentlemen hosts don't earn a salary, she says, but their travel and board are paid for by Cunard in exchange for their services. Their stays on board vary, but typically they sign on for one or more voyages at a time.
If you are an expert in a field of general interest, Cunard might be interested in your services as a lecturer through a similar arrangement, Chase says — voyage and meals provided by the company.
"Our speakers change with every voyage," she says, "so these are not long-term stays."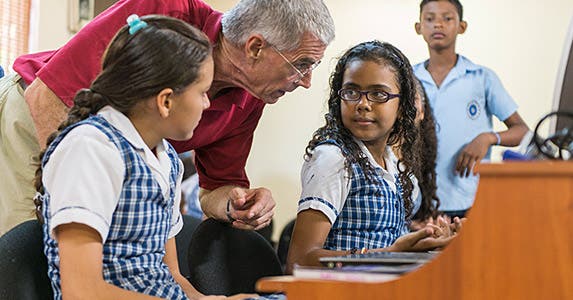 Senior travel deals: Join the Peace Corps
Dana Messinger, Columbia, Peace Corps
Wish you'd joined the Peace Corps when you were younger? That door hasn't closed. Seniors in good health are welcome, says spokeswoman Erin Durney.
"The Peace Corps' goal of recruiting volunteers over the age of 50 is directed at expanding the age and experience diversity of Peace Corps volunteers, and the range of skills that this older group offers," she says. "Currently, 8 percent of our volunteers serving overseas are over the age of 50. This is an all-time high for the agency."
The traditional term of service is 27 months, Durney says. The Peace Corps covers the cost of transportation to and from the country of service and provides volunteers with stipends for food and incidentals based on the local cost of living. Upon completion of service, they also receive "readjustment allowances" of $7,425 pretax to help with the transition back to the states.
In addition, seasoned professionals in a particular field or Peace Corps veterans with technical skills could qualify for a special program called Peace Corps Response, which offers short-term placements lasting anywhere from three months to a year, Durney says. Just don't expect to be sent to London, Rome or Paris.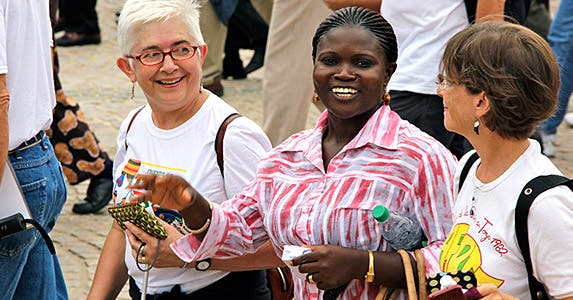 Senior travel deals: Translators
Photo courtesy of International Visitor Leadership Program
If you're fluent in another language, Uncle Sam may have some travel opportunities within the U.S. for you. The U.S. Department of State's International Visitor Leadership Program hires people part time to guide trips for international visitors, says spokesman Nathan Arnold.
"We arrange for either English language liaisons or interpreters to travel with exchange program groups," Arnold says.
"When we are hiring, there will be an option for applicants to check International Visitor Liaison on our site and fill out an application. That option is not available right now due to the large wait list. But we are always taking applications from those who are fluent — they will be tested — in another language that isn't Spanish or French."
All liaisons are private contractors who are paid a daily wage plus bonuses "for filing various reports," says Arnold. Hotels, flights, meals and local travel are also covered.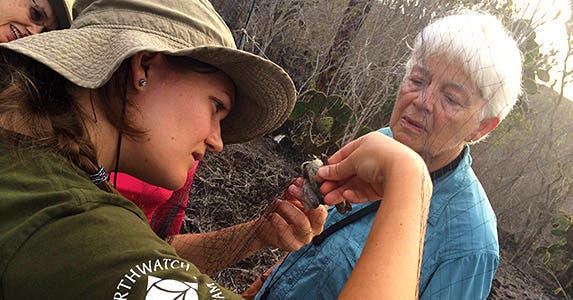 Senior travel deals: Citizen scientists
Photo courtesy of Earthwatch Institute
Earthwatch Institute arranges expeditions for adults 18 or over who are looking for a travel experience involving active participation in ongoing environmental research. Earthwatch's "citizen scientists" serve as assistants in scientific studies in four areas: wildlife and ecosystems, ocean health, climate change, and archaeology and culture, says expedition adviser Brittney Rose.
There's no upper limit on age, she says, though for applicants older than 80, "we ask for a doctor's clearance, as we do when something on anyone's health form is of concern. We have one volunteer who is a legend. He is 82 and has been on 82 expeditions with us."
Earthwatch expeditions vary in length from one to 15 days, Rose says. Fees for a standard-length expedition (10 days) range from $825 to $4,675. That covers emergency medical evacuation insurance, as well as accommodations and meals. The fee is also a tax-deductible charitable contribution.
"Earthwatch gives our volunteers the opportunity to work alongside leading scientists," Rose says. "They also do engaging informational presentations, so people learn a lot while they are there. There's some free time in the schedule to do local things, and for longer expeditions, there are recreational days."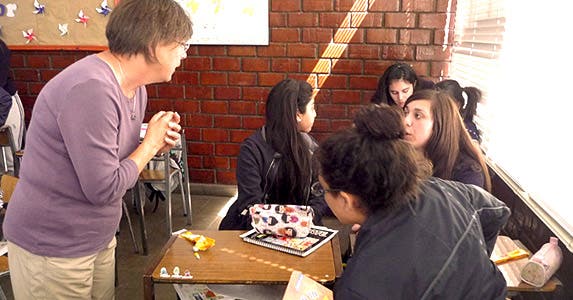 Senior travel deals: Community service
Photo courtesy of United Planet
Seniors looking for longer excursions as paying volunteers might join a United Planet Quest.
Senior program coordinator Kait Yankello says volunteers who are 51 or older typically make up 5 percent to 10 percent of participants in quests of one to 12 weeks' duration.
"Our programs are best suited for those who are seeking a comprehensive and immersive, as well as authentic, experience abroad," she says.
United Planet's mission is to foster cross-cultural understanding through addressing shared challenges. Volunteers work on community service projects that range in scope from global health initiatives to environmental sustainability.
Quests involving children and education "are most popular among older volunteers," Yankello says. "This might be in an orphanage, a school or a women's shelter."
Requirements are the same for all applicants, she says: "They must be physically fit to travel and pass a background check. If we do see anything on their health form that gets our attention, we might ask for a doctor's clearance."
For some projects, basic understanding of the language of the host country may be required; others might require a background in a specific field.
The required donation, ranging from $1,985 to $6,680, covers all costs in the country of service.

More On Senior Travel Deals: