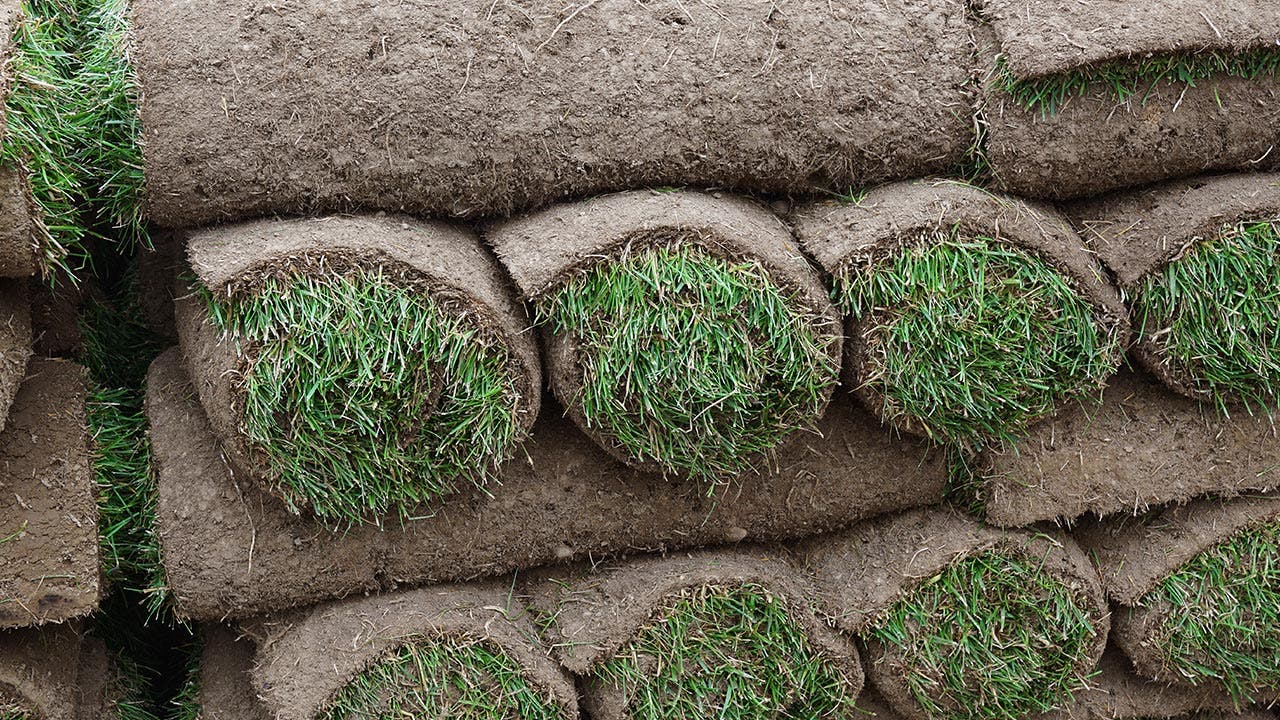 Rather than sowing grass seeds and cultivating them over many months, laying rolls of sod provides instant results. Many homeowners tackle it as a DIY project.
Sod is real grass, sold in rolls to make installation easier. Growers spend up to two years growing good, weed-free sod, and the quality, type and amount are the key factors in determining price.
How much does sod cost?
Sod is like a natural carpet, and growers usually offer a price per square foot, ranging from 8 cents to 30 cents, on average. The cost of sod to cover a 2,000-square-foot yard can range from $160 to $600. Costs for delivery and installation are extra and can add thousands of dollars to the final price.
You could pay for your new lawn out of your home equity, or use a cash-back credit card to effectively cut the price.
Sod grade affects price
Sod falls into three main grades:
Economy
Mid-grade
High grade
Economy grade is the least expensive option, but it requires extra care and attention because it has the weakest root system and is more prone to disease.
There are also several popular species of sod. If you live outside of a region where sod grows, the price is likely to be higher to reflect the difficulty of getting it and transporting it.
Additional cost considerations
When you are determining your budget for a project, the price of the sod is only one consideration. Additional costs vary depending on whether you decide to lay the sod yourself or employ a contractor to do the work for you.
Employing a contractor. Hiring a contractor to install the sod is more expensive, but there are several advantages. Professionals ensure a quality finish and have the knowledge to help you select the best sod for your needs. They also have the tools and machinery to get the job done efficiently, which means you don't have to buy or rent equipment. The average cost to hire a contractor for a project measuring 2,000 square feet ranges from $1,855 to $4,027, depending on the quality of the sod. These costs include labor and materials.
DIY project. If you install sod as a DIY project, there are additional costs to factor into your budget:
Delivery. If you transport the sod in your own truck, your only costs are running expenses. If you arrange for delivery, you could pay as much as 50 percent of the cost of the sod in hauling fees.
Tools and equipment. You will need to rent or buy any tools you don't already have, including a spade, sod cutter, roto-tiller, home soil test kit, fertilizer, fertilizer spreader, hand tamper, knife and lawn roller. This could add $500 or more to your cost.
Your time. You may not be able to define how much your time is worth monetarily, but if you value your personal time, you may want to hire a professional.
Conclusion
To get the best price, draw a rough plan of the area and mark out the measurements to calculate the square footage, remembering to include some overage for waste. Once you have a rough idea of how much sod you need and what the project costs, you can start shopping for price quotes.