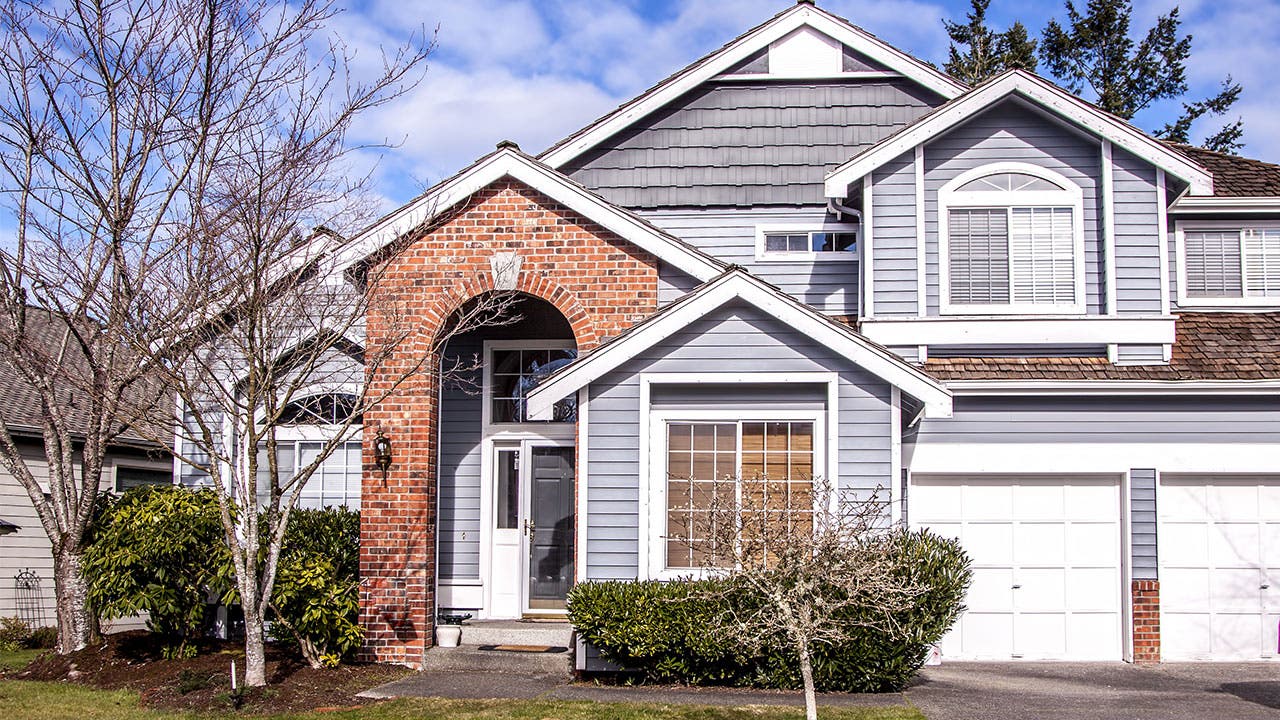 If you have bad credit, securing a personal loan to cover a major expense like a medical emergency or auto repair can be a challenge. A low credit score makes you a greater risk to lenders, hurting your chances of being approved.
But if you're a homeowner, there's another option to consider: Borrowing money against the equity in your home.
What is a home equity loan?
A home equity loan uses the equity you have in your house as collateral for financing. Your equity is determined by calculating the difference between the market value of your home and the amount left on your mortgage.
Like a mortgage, home equity loans provide a lump sum that you pay back at a fixed interest rate over a set period—traditionally between five and 15 years. Because you're borrowing against a real asset (which can seized if you can't pay the money back), lenders may be more willing to approve people with poor credit for a home equity loan.
The impact of low credit scores
While a home equity loan may be an option to those for whom unsecured loans are out of reach, a low score will have a bearing on both the application process and terms of the loan itself.
Here are some ways bad credit can impact your ability to get a home equity loan:
Interest rates: The lower your credit score, the higher the interest rate you're likely to pay. For example, while someone with an excellent score of 740 or above might pay 5.7 percent on a 10-year home equity (according to recent averages), a borrower with a score of 620 would pay closer to 10 percent.
Borrowing limits: People are typically allowed borrow 80 percent to 90 percent of the equity in their home. If your credit is poor, you'll likely be limited to borrowing an amount at the low end of that range. Still, when it comes to receiving a loan, the more equity you have in your home, the better. Because more equity means more collateral, some lenders prioritize equity over other factors like credit history in approving home equity loans.
Cosigners: In some cases, borrowers with a low score will be asked to provide a cosigner—usually a friend or family member. Should you default, the cosigner is responsible for the balance on the loan. The security that a cosigner provides the lender can help improve your chances of approval. What's more, because the cosigner's credit score is used to set the loan's interest rate, having one can save you considerably in interest payments. Just remember, a cosigner assumes significant risk when they sign onto your loan: If you miss a payment or fail to pay back the money you've borrowed, their credit will also take a hit.
Debt-to-income requirements: The ratio of an applicant's monthly debt to monthly income is another important metric in the loan approval equation. The lower that ratio, the better. While lenders might look for a debt-to-income ratio of 45% from applicants with healthy credit, they might require lower ratios for those with poor scores.
Is it right for you?
Before applying for a home equity loan, consider the factors that caused you to have a low credit score in the first place. For borrowers with bad financial habits, home equity loans can be dangerous. Failure to make payments will do more than damage your credit score—you could lose your home. But if you borrow and repay responsibly, a home equity loan can ultimately improve both your credit score and your future financing options.