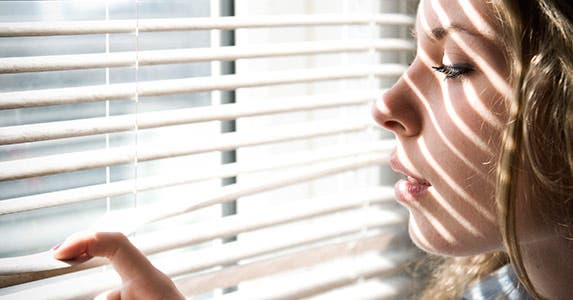 Keep snoops away
With a smartphone in every pocket and security cameras in every public building, people today just want privacy, especially at home.
You want to enjoy your personal space without feeling that other people might be watching, even though you're not a paparazzi-dodging celebrity.
Any home can be made safer from prying eyes.
Whatever degree of privacy you crave, here are some ways to create it, whether your home is a studio or McMansion.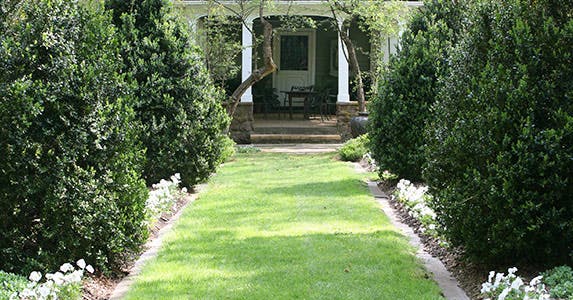 Plant evergreens
Plants are becoming part of a popular privacy strategy because they're perceived as being more natural and gentle than walls or fences, says Eric Gilbey, landscape industry specialist at Nemetschek Vectorworks, a computer-aided design company that supports 2-D and 3-D software applications for landscape architecture.
Evergreens, which keep their leaves year-round, top the list of private plants.
Considerations for trees and shrubs might include full-grown size and dimensions, hardiness, leaf size, height and density of branching, Gilbey suggests.
"If you're looking for complete opacity, something with broad leaves and dense branches would provide that," he says.
Taller trees, or trees with larger canopies, can be used to screen eyes at a higher level such as in a 2-story home next door or residence that's higher up the hillside.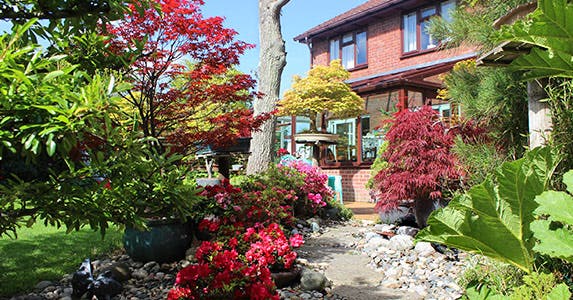 Strategically place mixed plants
Though evergreens perform well for year-round privacy, they still have disadvantages. Planting the same tree along all sides of a backyard, for instance, can create a monoculture or a space that feels like a compartment, Gilbey warns.
Moreover, a tree could be hard to replace with an exact match later if it's stricken by disease or root problems.
A landscape plan that combines different evergreens with some deciduous varieties, which lose their leaves annually, can achieve privacy goals and be aesthetically pleasing, too.
Plants can be "strategically placed so there's some sensitivity to where the views may be, whether it's near a swimming pool or a place where someone wants to go sunning," Gilbey says.
What if the area is too narrow for trees or shrubs? Dense vines growing on a fence or trellis might be a good option. "That allows greenery to be there, but in a limited space," Gilbey explains.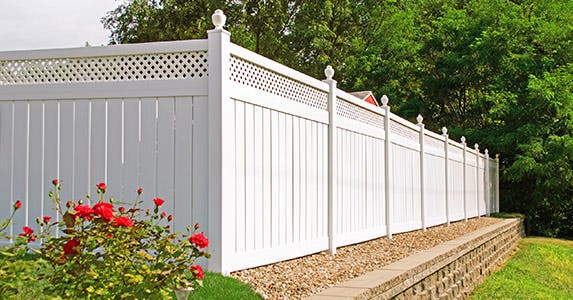 Put up fences
Fences are an option partly because they take up less space than plants do, Gilbey says.
The downside, if there is one, might be that a fence tends to be harder, more utilitarian and more structured-looking than greenery.
Considerations for fencing include materials, height, width, aesthetics and wind flow. Materials can be either natural or man-made and new or recycled.
If a privacy fence is along a property line, the neighbors' needs and preferences bear consideration.
"Fence style has to be a discussion between neighbors," Gilbey says. "Making sure that the face (of the fence) that faces them is also attractive is important. There are styles that provide an aesthetic face to 2 sides."
Staggered boards can create privacy while still allowing air flow that makes the environment comfortable on both sides of the fence. Air flow can also help to stop a fence from leaning or tilting over time due to the prevailing winds.
Homeowners associations "provide a lot of guidance as to what is acceptable fencing," says Brian Brunhofer, president of Meritus Homes, a custom homebuilder in Deerfield, Illinois.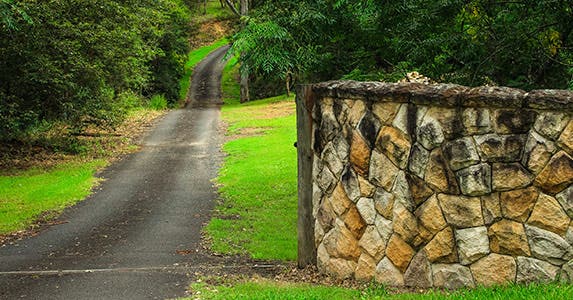 Build walls
Walls offer the same pros, cons and considerations as fences.
Walls have greater permanence than fences, and cost more to install. Walls also can affect a property's drainage — an important consideration.
For these reasons, "a built-in wall takes a bit more thought as to whether there is a strong purpose for it versus other solutions," Gilbey says.
Providing not only privacy, a wall can be more secure than plants or a fence.
Still, a wall can be isolating or perceived as more aggressive. "You are definitely making sure that your neighbors feel less welcome and it's less neighborly," Gilbey says.
Walls can be built of stone, stucco, concrete or a variety of other durable materials.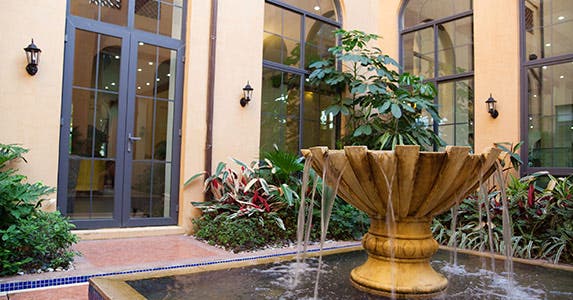 Stop prying eyes with courtyards
A courtyard or even a double courtyard can make the front of the house more private, says Erik Koss, owner of KOSS design+build, an architecture and construction firm in Phoenix.
High walls and narrow, closed or even locked entrances allow light into the home through existing windows, but discourage unwelcome visitors and spying eyes.
"It makes people stop," Koss says. "They can't see everything. They have to go through gates. They have to peer around walls."
If a courtyard isn't an option, it might be possible to redesign walkways and doors to move a home's main entrance away from the street to the side.
Local ordinances often specify how high walls can be, what materials may be used and where entry doors must be located. Do some research before you make extensive modifications.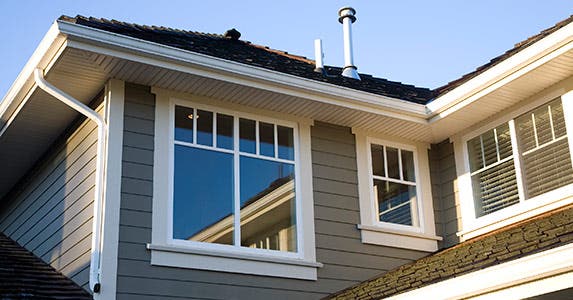 Place windows cleverly
Windows that allow your neighbors to peer directly into your home from inside their own residences can feel intrusive. One way to alleviate this problem is by placing your windows so they're offset from your neighbors', Brunhofer says.
It does not provide a cheap solution for an existing home, but a window that's higher, lower or farther left or right can give you more privacy.
A window with translucent glass or a grid pattern can provide natural light and privacy, Brunhofer says.
A high-tech alternative to old-fashioned frosted-glass panes comes from electric privacy glass, which uses an electric current to create the illusion of a whited-out window.
"It's a clean, modern way to have instant privacy or instantly have everything be open," Koss explains.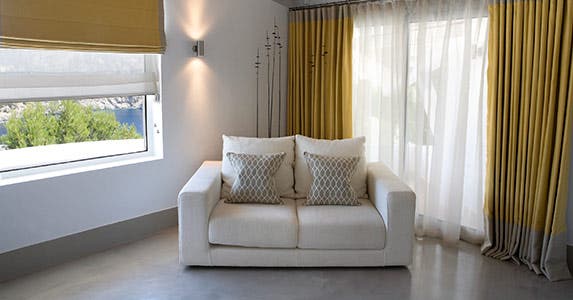 Cover those windows
If moving or removing windows does not present a good option, window coverings can be used to create privacy. The downside? Anything that diminishes seeing in also limits seeing out.
Drapes, shades or shutters can make a room very dark and totally private. Lightweight curtains offer more light, but they provide a bit less privacy.
Another option can be found in exterior shades, which are installed outside a home's windows. Made from durable weather-resistant fabrics, exterior shades can block a lot of heat and light at the push of a button.
"They're much more effective at keeping your house cool," Koss says, "while also making everything more private."