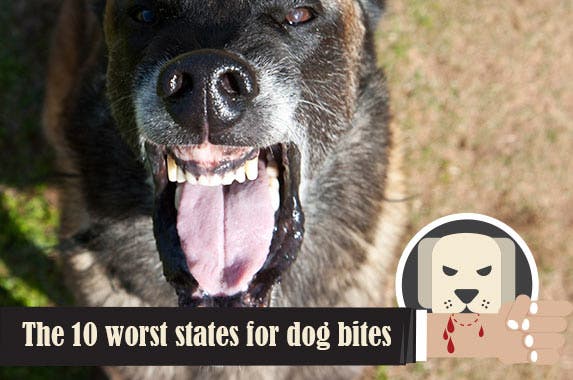 The 10 worst states for dog bites
Dog attacks aren't just physically painful. They can take a financial bite, too, often causing home insurance companies to balk at covering homeowners with certain breeds. Insurers last year paid out nearly $531 million over 16,550 dog-bite claims nationwide, according to State Farm and the Insurance Information Institute.
The national average insurance cost for a dog-related injury topped $32,000 in 2014, 67 percent more than in 2003. These states had the most canine claims.
Compare homeowners insurance quotes and save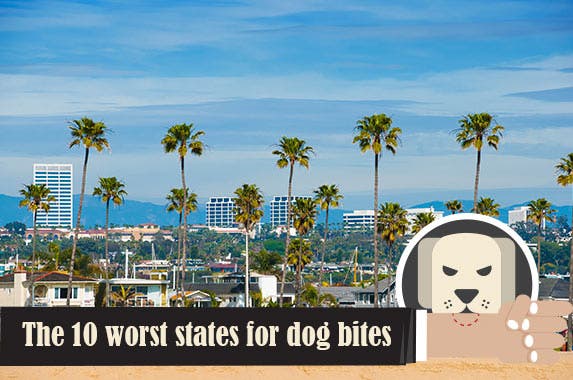 No. 1: California
Number of dog-bite claims in 2014: 1,867
Average cost per claim: $33,649
Total paid out: $62.8 million
Sources: Insurance Information Institute, State Farm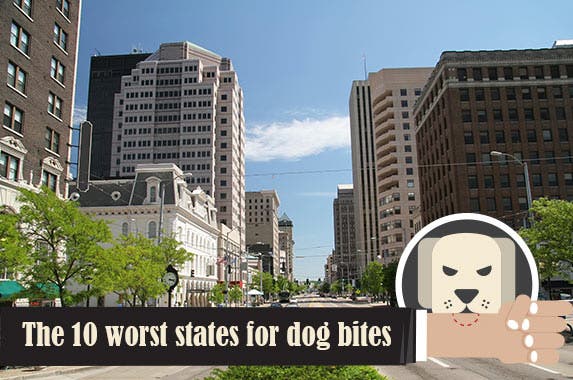 No. 2: Ohio
Number of dog-bite claims in 2014: 1,009
Average cost per claim: $21,983
Total paid out: $22.2 million
Sources: Insurance Information Institute, State Farm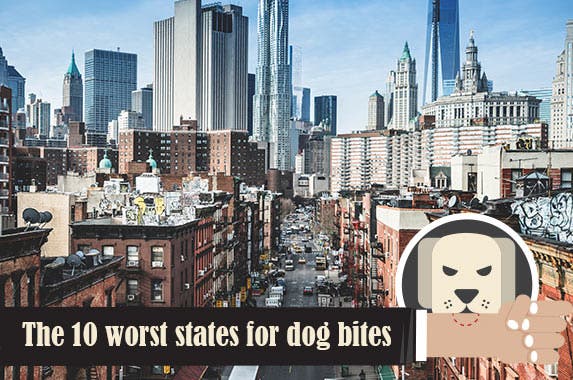 No. 3: New York
Number of dog-bite claims in 2014: 910
Average cost per claim: $56,628
Total paid out: $51.5 million
Sources: Insurance Information Institute, State Farm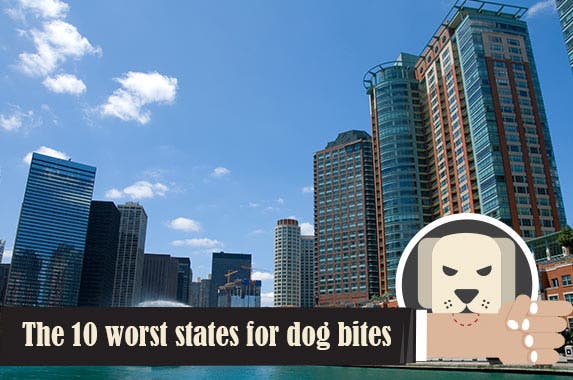 No. 4: Illinois
Number of dog-bite claims in 2014: 872
Average cost per claim: $34,894
Total paid out: $30.4 million
Sources: Insurance Information Institute, State Farm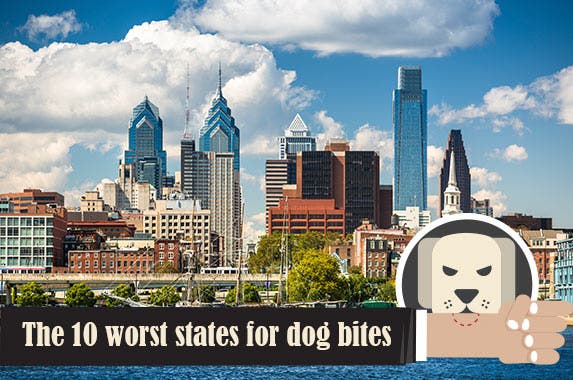 No. 5: Pennsylvania
Number of dog-bite claims in 2014: 861
Average cost per claim: $26,211
Total paid out: $22.6 million
Sources: Insurance Information Institute, State Farm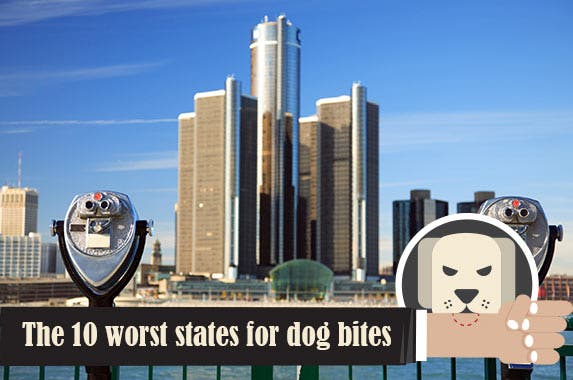 No. 6: Michigan
Number of dog-bite claims in 2014: 693
Average cost per claim: $38,302
Total paid out: $26.5 million
Sources: Insurance Information Institute, State Farm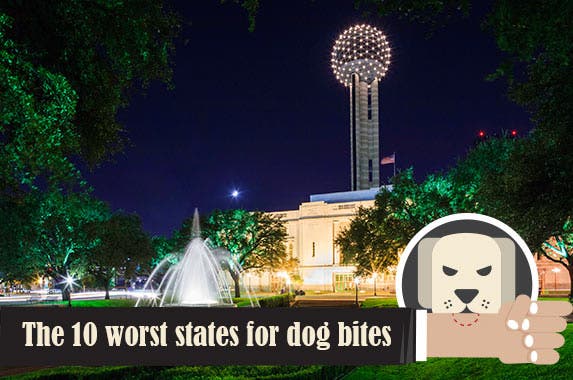 No. 7: Texas
Number of dog-bite claims in 2014: 621
Average cost per claim: $16,205
Total paid out: $10.1 million
Sources: Insurance Information Institute, State Farm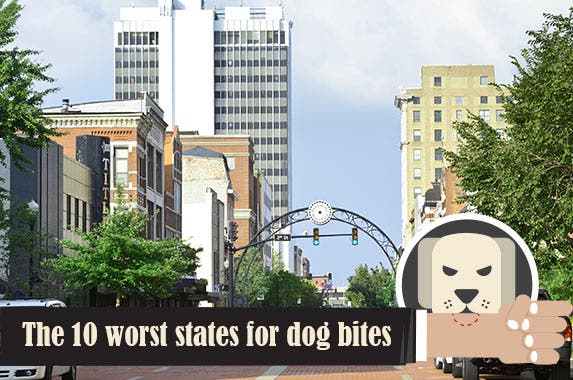 No. 8: Indiana
Number of dog-bite claims in 2014: 481
Average cost per claim: $21,287
Total paid out: $10.2 million
Sources: Insurance Information Institute, State Farm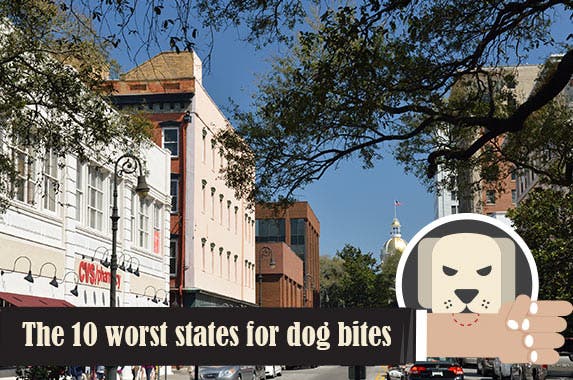 No. 9: Georgia
Number of dog-bite claims in 2014: 388
Average cost per claim: $31,497
Total paid out: $12.2 million
Sources: Insurance Information Institute, State Farm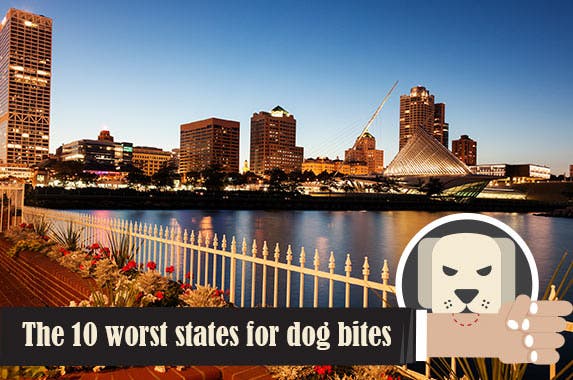 No. 10: Wisconsin
Number of dog-bite claims in 2014: 388
Average cost per claim: $26,873
Total paid out: $10.4 million
Sources: Insurance Information Institute, State Farm