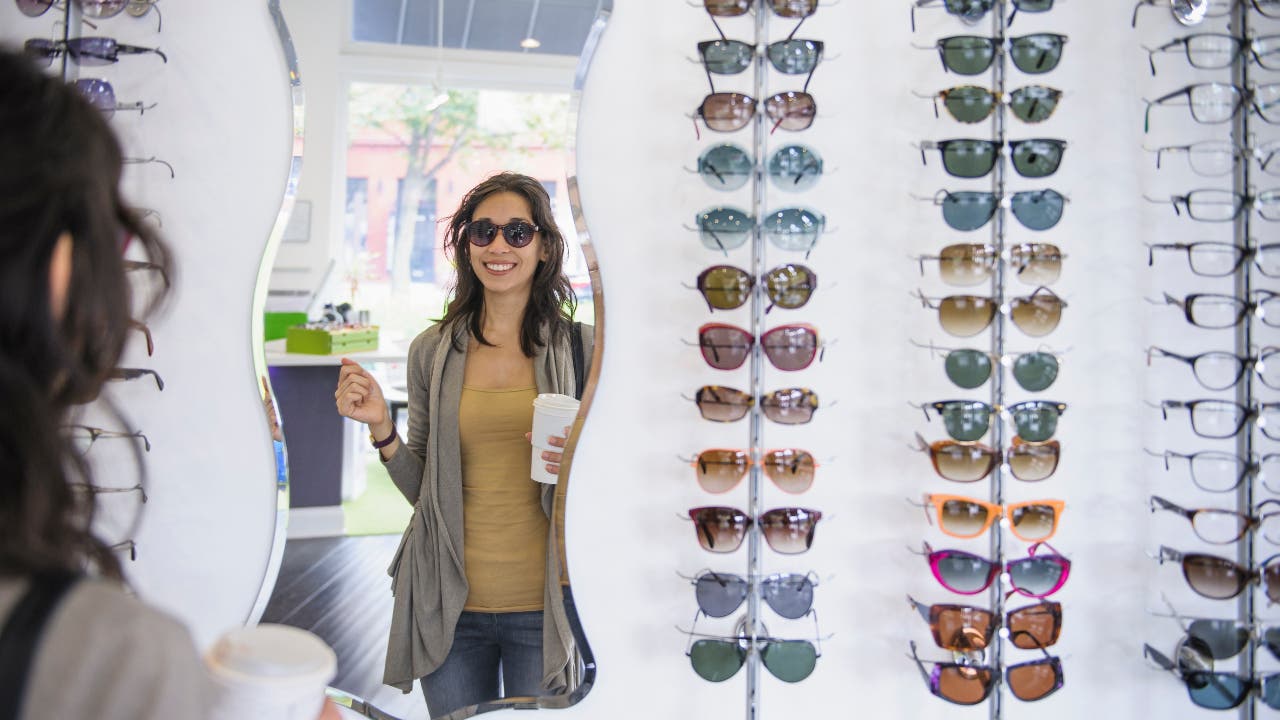 You've likely held on to your checking account for a while. In fact, the average adult has used the same primary checking account for about 16 years.
Sure, you get a debit card, a place to deposit your paycheck and probably a nearby branch from a checking account you've had for more than a decade. But you won't have all the account perks you need or want from your aging account as technology and your banking needs evolve.
"Everybody has different priorities and needs and desires that they are trying to meet," says Ron Shevlin, director of research at Cornerstone Advisors, a banking consultancy firm. "The reality is that no one checking account does it anymore."
But that's OK. Just like a pair of jeans, you can dress up your primary checking account to suit many different occasions. Whether it's to earn a higher yield or dispute pesky fees, or make payments easier or better understand your spending and saving patterns, you can quickly connect your checking account to popular online services that provide you with the added value you're after.
"The beauty of it is that you can access services without giving up your current checking account," says Lowell Putnam, head of partnerships at Plaid, a company that helps you share bank data with outside apps. "Your hub stays your hub. It's so easy to route money in and out of it and to link data in and out of it."
If you're ready to optimize your money without switching banks and are comfortable banking online, you're in luck. Here are five ideas to make your checking account more useful.
1. Open a high-yield savings account
While you may assume you ought to open a savings account at the bank that has your checking account, don't. Shop around.
It's easy to find accounts paying 20 times more than the average yield on a savings account. The average savings account yields just 0.1 percent, but some banks offer as much as 2.5 percent. A $10,000 balance earning 2.5 percent adds up to about $253 a year in interest, vs. just $10 earned on an account with a yield of 0.1 percent.
Don't neglect options from non-traditional players either. Fintech companies like Wealthfront and Varo Money offer competitive rates for your cash.
If you open a new savings account outside of your current back, link your existing checking account to fund it. Expect this step to be easy.
"Instead of transferring back and forth between your in-house checking and savings account, you can transfer outside very easily, or with nearly the same speed, to one of the high-yield options out there for you," Putnam says.
You might also earn bonus points if you open a savings account with a bank that offers you a bonus. Many banks offer cash sign-up bonuses for new accounts.
2. Swap out your bank app for a better one
While you may think of online banking as a way to check your account balance, you can find out a lot more about your money habits than that. You might just need another app to find out more about the implications of all of your debit card swipes.
Here, you're in luck. There are dozens of apps designed to display your money in ways that suit your personality and solve a specific financial challenge.
If you're struggling to get into the habit of saving, consider downloading an app that specializes in the task. Apps like Qapital, Fifth Third's Dobot and Digit aren't maximizing your interest rate, but they make saving feel effortless by automatically moving small amounts of money into your savings from your checking.
"Those accounts certainly don't replace the checking account, and they aren't part of the checking account," Shevlin says. "But they evaluate the inflows and outflows to that checking account and make recommendations on savings."
Want something that helps motivate you to pay off more of your college debt? Consider downloading similar apps. But instead of putting money into savings, apps like Fifth Third's Momentum and ChangEd collect your spare change and use it to pay down your student loan balance.
You also have budgeting staples, like Mint, at your disposal.
3. Use an app to fight fees
Tastes are personal, but some things we can all agree on. Example A? We all hate getting hit with fees.
If you're paying overdraft and ATM fees and other pesky bank charges, consider linking your checking account to an app that helps you dispute them — no phone call to a 1-800 number required.
"The majority of people do not call up their bank and say, 'No guys, I'm not going to (pay) or I'm going to move my bank' and get in a heated argument over $35," says Ryan Falvey, managing partner of a Financial Venture Studio, a fintech venture capital.
Instead, you can use a service like Harvest or Cushion to do that for you. The apps analyze bank fees and fight them on your behalf.
If you dread overdraft fees, consider signing up for a service like Dave. Instead of paying a $35 overdraft fee when your bank balance is low, you can access a small amount of money before your next payday to cover an expense. (You will pay $1 for a monthly subscription and can choose to tip.)
4. Ditch the cash and checks when paying someone back
There's a reason people keep paying back friends and family with an app like Venmo or Zelle: It's easier.
Not only is the trend extremely practical — no need to break a bill or visit an ATM — it's a modern way to tip your nail artist or valet attendant, too.
Your bank may already offer Zelle, which lets you quickly send money to people, in its main app. If it doesn't, you can download the stand-alone Zelle app to pay others who are already enrolled. You can also connect your checking account to another money exchange app, like PayPal's Venmo or Square Cash.
It's money movement, so inevitably there are scams. Be mindful when sending money to someone. When using these services, only send money to people you know and trust.
5. Add a more modern bank account to your smartphone
In recent months, challenger banks have continued to launch alternative checking accounts — Dave Banking (from Dave), N26 and Transferwise Borderless are three of your newest options.
The new crop of bank accounts may have more highly reviewed apps than your current bank provider's app. They may also offer more-affordable products.
To get those benefits, you don't have to ditch your bank with a branch. Just as you might use multiple credit cards to maximize your points, get another checking account to optimize your financial life. Perhaps you want another bank account if it rewards you for your debit swipes or if it doesn't charge you for international travel fees.
"Just because you selected your primary checking account and it's the place where you do your direct deposit doesn't mean you stop there," Shevlin says. "It's easy to have multiple checking accounts these days."
Bottom line
You don't need to dump your existing checking account provider to transform it into something more useful. However, use caution when sharing your bank data with an outside service.
When using other apps that plug in to your bank account, pay attention to their terms and conditions; some apps are safer than others. While the industry is working on this thorny issue, you'll want to consider your risk tolerance.
Read the terms and conditions to see what data an app is collecting and whether it's selling your information to someone else before using it. Also, check to see which company is liable if there's a breach. Finally, read what, if any, fees are charged to use an app or digital bank account. You want value, not a surprise expense.
Even after taking these precautions, you will have plenty of options to get more benefits from your primary bank account online.
"As long as you can maintain whatever minimum requirements there are to waive the fee of your primary account, then you have a lot of alternatives to find either better interest rates or certain features," Shevlin says.
Learn more: