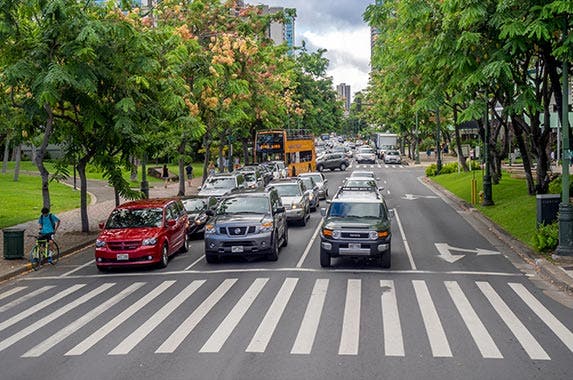 The worst states for drivers
Each year, the average American motorist spends almost 300 hours driving and more than $8,000 on car ownership, according to AAA. Those are big numbers to be sure, but in some states, the costs of driving, in terms of time, money and even safety, are much higher.
To find out which states are toughest on drivers, Bankrate gathered data on factors such as average commutes, auto thefts, traffic fatalities and estimated annual fuel expenses.
Out of the 50 states, these are the 10 where driving is likely to be most expensive, time-consuming and even dangerous. We start with the bad and count down to the very worst state for drivers.
Sources: Insurance Institute for Highway Safety, the FBI, CarMD, Oil Price Information Service, U.S. Department of Transportation, National Association of Insurance Commissioners, U.S. Census Bureau
RATE SEARCH: Time for a new car? Shop the best auto loan rates near you.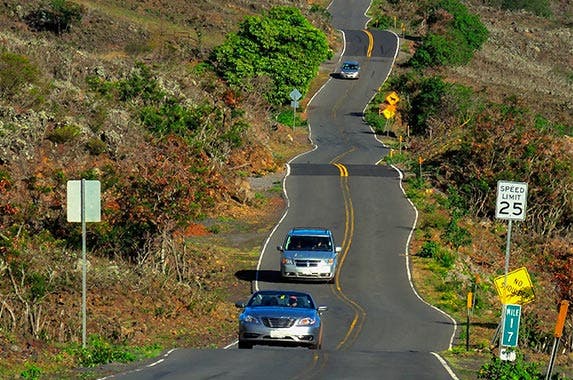 No. 10: Hawaii
LUC KOHNEN/Shutterstock.com
High density and punishing traffic in Hawaii's capital city, Honolulu, mean workers face one of the roughest commutes in the U.S., averaging 27.4 minutes. After they arrive at work, drivers may want to double-check that their cars are locked, because Hawaii is the third-worst state for auto theft, according to FBI data.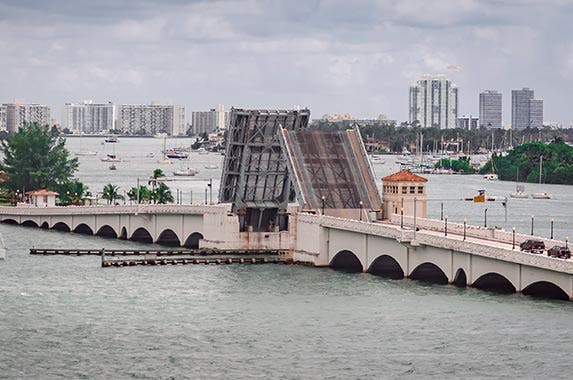 No. 9: Florida
Junior Braz/Shutterstock.com
Floridians are notorious for aggressive driving, which contributes to a relatively high rate of auto fatalities and auto insurance premiums that are among the highest in the nation, about $1,154 a year. Anyone who has ever driven on I-95 in South Florida at rush hour also won't be surprised that Floridians suffer through some of the longest commutes in the nation.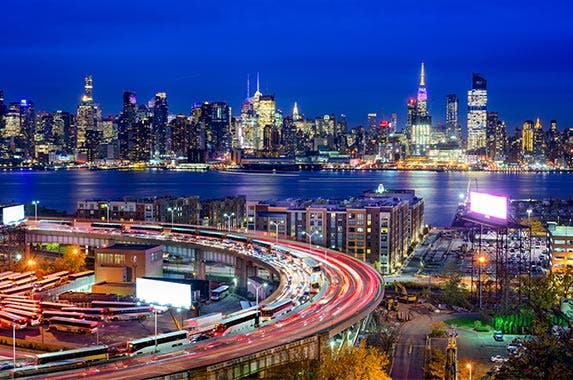 No. 8: New Jersey
Sean Pavone/Shutterstock.com
The biggest factor weighing New Jersey down in our rankings is its highest-in-the-country annual auto insurance costs: $1,300, on average. The Garden State also boasts the third-longest average commute and the fifth-highest average auto repair costs, factors that outweigh New Jersey's better-than-average scores for safety and car theft.
RATE SEARCH: See if you can do better than your current auto loan. Check out the best auto loan refi rates where you live.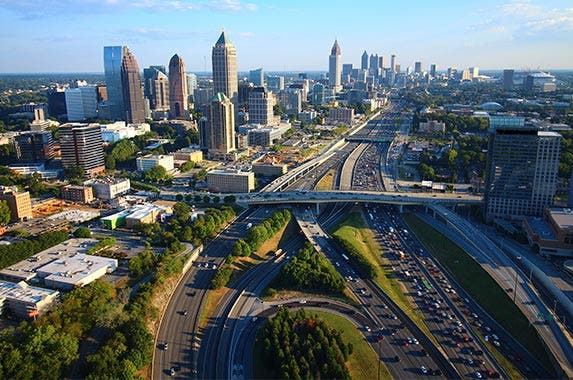 No. 7: Georgia
Brett Barnhill/Shutterstock.com
Punishing commutes into Atlanta likely help push the Georgia driver's average commute time to 28 minutes, one of the longest in the nation. Unfortunately, the state also comes out below average in every other criterion we considered, including repair costs and car thefts.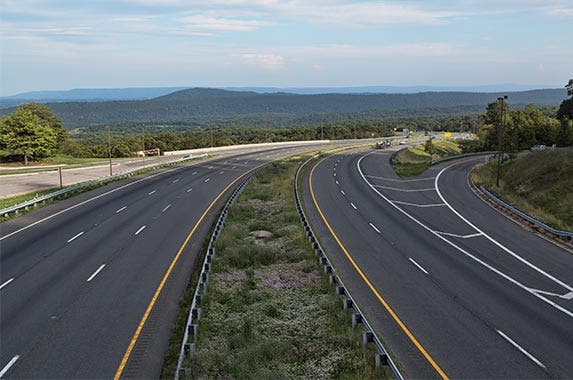 No. 6: Maryland
Kim Howell/Shutterstock.com
The home of college sports' Terrapins also is home to punishing traffic gridlock, resulting in the second-longest average commute in the nation, at 32.6 minutes. Maryland also has the third-highest car repair costs in the country, along with high car insurance costs.
RATE SEARCH: Find a great gas card or other rewards credit card.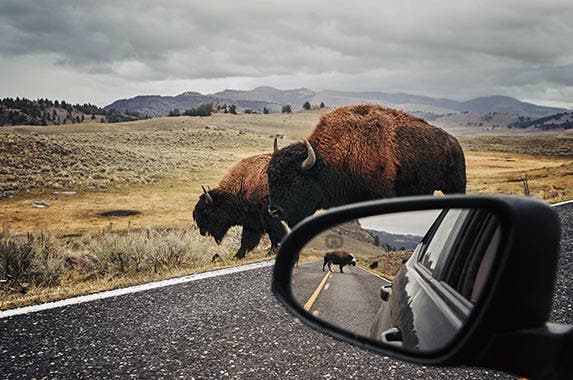 No. 5: Wyoming
Maciej Bledowski/Shutterstock.com
When you live in Big Wyoming, you do a lot of driving. The state has the highest number of miles driven per person of any state in the union. When you combine that with the fact that Wyoming's gas prices are on the high side compared with the rest of the country, it means the state's drivers are likely to spend a lot of money on gasoline each year. Our estimate for their annual fuel tab is $1,831. Repair costs are high here, too.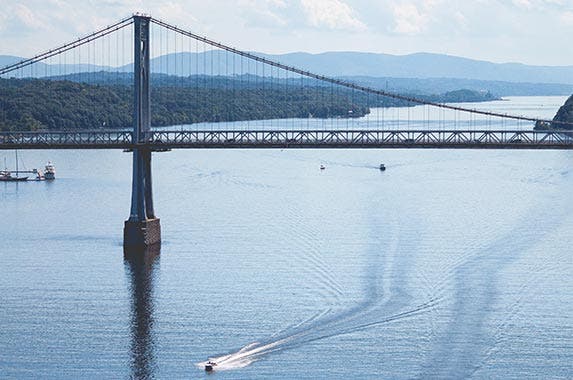 No. 4: Louisiana
Micah Gerber/Shutterstock.com
Louisiana has a couple of relative bright spots, including low car repair costs. But on a number of other measures, including car thefts, average commuting times and traffic fatalities, the state presents some serious challenges for motorists. Its average annual auto insurance premium of $1,286 is the second highest in the U.S.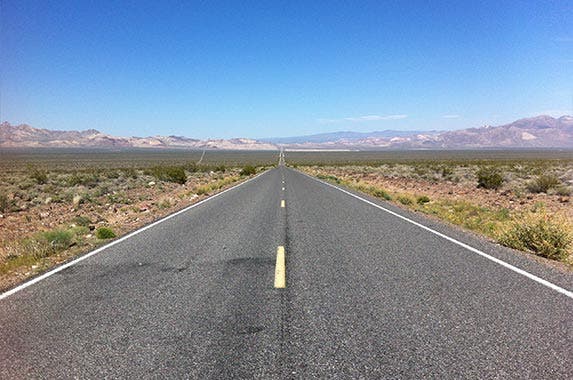 No. 3: Nevada
Yoh_ann/Shutterstock.com
Parking your car on the street in Nevada can be a gamble — the state has one of the highest rates of auto theft in the nation, at about 393 car thefts annually per 100,000 residents. The thefts likely contribute to the state's pricey car insurance premiums.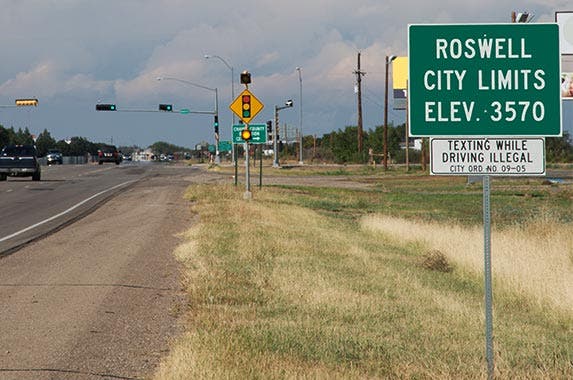 No. 2: New Mexico
Rex Wholster/Shutterstock.com
New Mexico drivers enjoy relatively short commutes, but that's about all there is on the upside. On every other criteria we looked at — including insurance, gas costs and traffic fatalities — the state is in the bottom half of the country. In fact, its rate of auto thefts beats Nevada's.
RATE SEARCH: Find the best auto loan rates near you.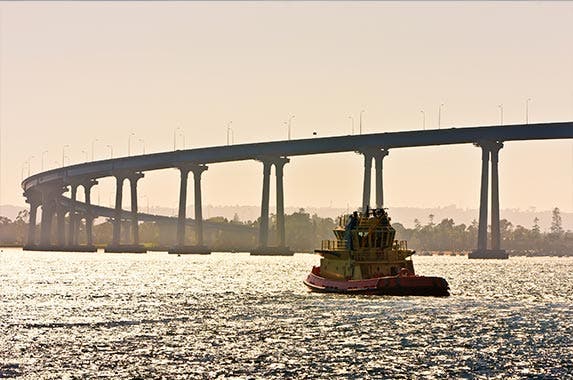 No. 1: California
Scott Prokop/Shutterstock.com
The nation's largest state by population has some of the longest commutes in the country, the highest repair costs and very high annual fuel costs. Oh, and Californians need to be careful where they park — the state has the highest rate of car theft of any in the country, according to FBI crime statistics.