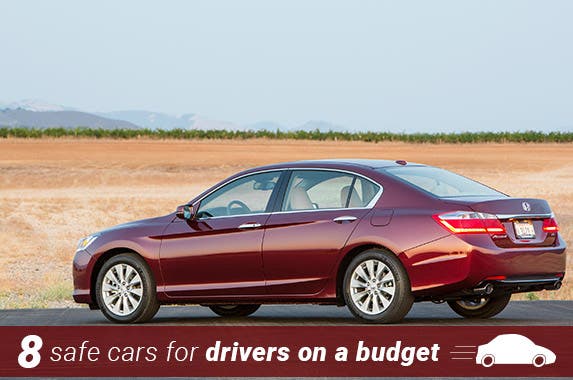 Safe cars for the budget-conscious
If you're looking for a vehicle that's budget-friendly and doesn't sacrifice safety, these eight cars are a great place to start. They're all either a Top Safety Pick or a Top Safety Pick+ on the Insurance Institute for Highway Safety's list of midsized, moderately priced 2015 model-year cars. And they all are priced between $17,000 and $27,000.
Top Safety Pick winners must do well in five tests that measure how well a car performs in front, side, rollover and rear crashes. Top Safety Pick+ winners also must score an advanced or good rating for front-crash prevention.
Compare car loan rates at Bankrate.com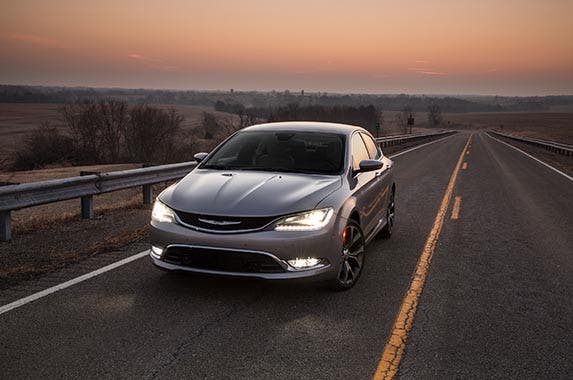 Chrysler 200
Top Safety Pick+
Price: $21,800
Fuel economy: 23 mpg city/36 mpg highway
Engine: 2.4-liter, four-cylinder, 184 horsepower
Safety features: Side air bags, rollover sensor, driver and front passenger knee air bags, electronic stability control, anti-lock brakes, programmable daytime running lights
Front-crash prevention rating: Superior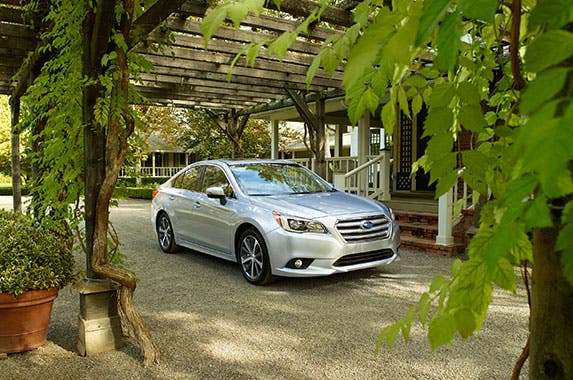 Subaru Legacy
Top Safety Pick+
Price: $21,695
Fuel economy: 26 mpg city/36 mpg highway
Engine: 2.5-liter, four-cylinder, 175 horsepower
Safety features: Side air bags, rollover sensor, seat cushion air bags, electronic stability control, anti-lock brakes, daytime running lights
Front-crash prevention rating: Superior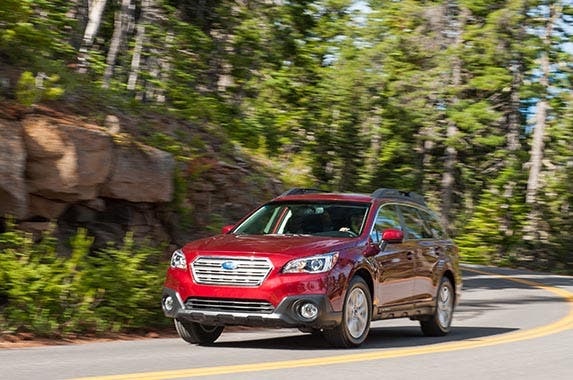 Subaru Outback
Top Safety Pick+
Price: $24,895
Fuel economy: 25 mpg city/33 mpg highway
Engine: 2.5-liter, four-cylinder, 175 horsepower
Safety features: Side air bags, rollover sensor, seat cushion air bags, electronic stability control, anti-lock brakes, daytime running lights
Front-crash prevention rating: Superior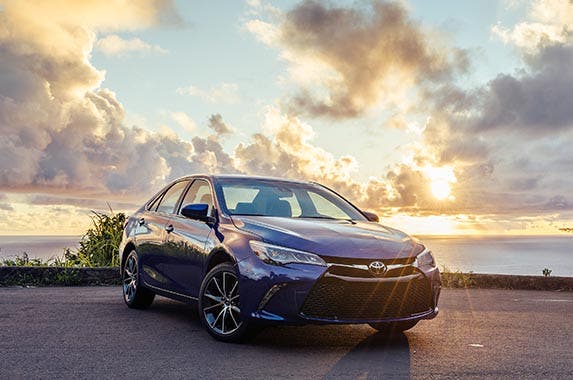 Toyota Camry
Top Safety Pick+
Price: $22,970
Fuel economy: 25 mpg city/35 mpg highway
Engine: 2.5-liter, four-cylinder, 178 horsepower
Safety features: Side air bags, rollover sensor, driver and front passenger knee air bags, electronic stability control, anti-lock brakes, daytime running lights
Front-crash prevention rating: Advanced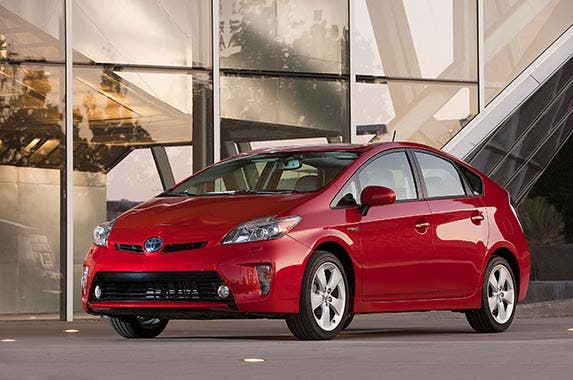 Toyota Prius v
Top Safety Pick+
Price: $26,675
Fuel economy: 44 mpg city/40 mpg highway
Engine: 1.8-liter, four-cylinder, 134 horsepower
Safety features: Side air bags, driver knee air bag, electronic stability control, anti-lock brakes, daytime running lights
Front-crash prevention rating: Advanced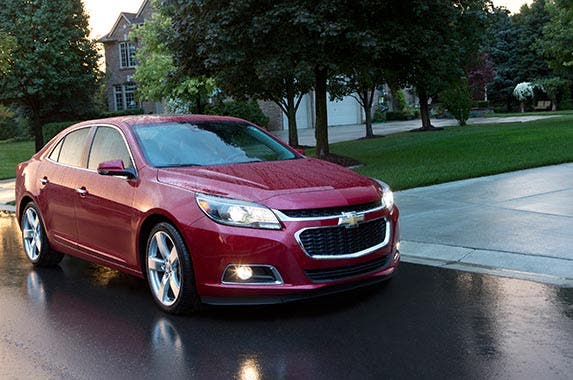 Chevrolet Malibu
Top Safety Pick
Price: $22,465
Fuel economy: 25 mpg city/36 mpg highway
Engine: 2.5-liter, four-cylinder, 196 horsepower
Safety features: Side air bags, rollover sensor, driver and front passenger knee air bags, electronic stability control, anti-lock brakes, daytime running lights
Front-crash prevention rating: Basic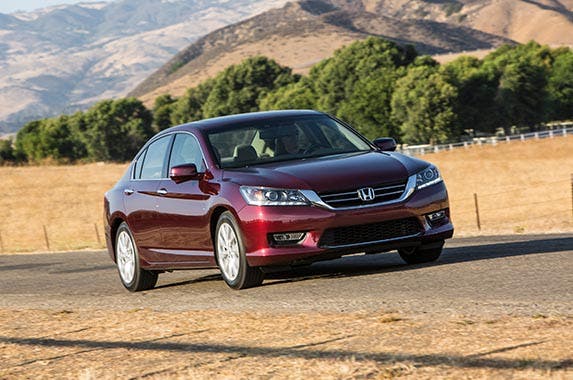 Honda Accord, 4-door model
Top Safety Pick
Price: $22,105
Fuel economy: 27 mpg city/36 mpg highway
Engine: 2.4-liter, four-cylinder, 185 horsepower
Safety features: Side air bags, rollover sensor, electronic stability control, anti-lock brakes, daytime running lights
Front-crash prevention rating: Basic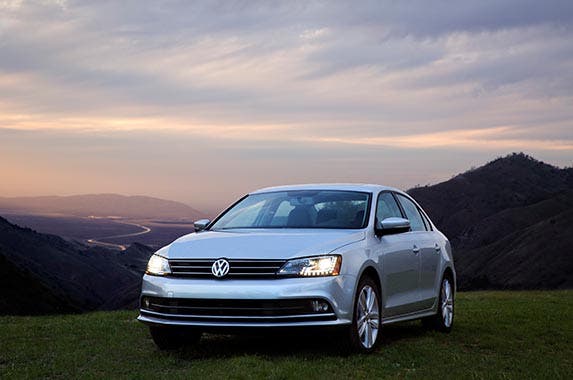 Volkswagen Jetta
Top Safety Pick
Price: $17,325
Fuel economy: 25 mpg city/34 mpg highway
Engine: 2-liter, four-cylinder, 115 horsepower
Safety features: Side air bags, rollover sensor, electronic stability control, anti-lock brakes, daytime running lights
Front-crash prevention rating: Basic