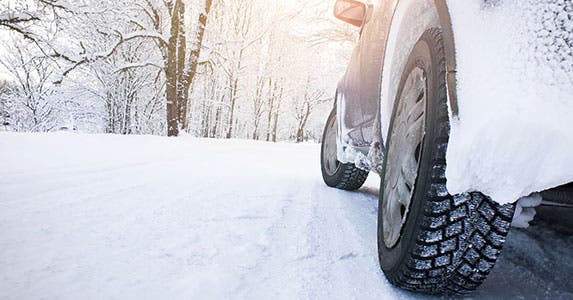 Inspect your beater closely
If you dread taking your car out in the snow and slush and exposing it to the elements, you might invest in a "beater," or a no-frills car you drive only in winter. When it comes to beaters, looks don't matter. So forget fancy paint jobs and flashy rims. With these cars, it's all about function and safety.
Sarah Lee Marks, CEO of MyCarlady, a car buyer's concierge service, suggests shopping in areas where older cars generally haven't experienced bad winters. She says deals on dry, desert cars can be found this time of year in states such as Arizona, Nevada and Utah.
Regardless of where you shop, it's wise to check for leaking fluids right off the bat.
Compare auto loan rates from lenders
"Never do your first check of a vehicle where it sits," says Bill Visnic, senior editor at Edmunds.com. He says to drive it several feet away and check its "footprint" for any leaking fluids.
"If you see any fresh drips or puddles, find another vehicle," he says.
Here are some additional important features to check before buying.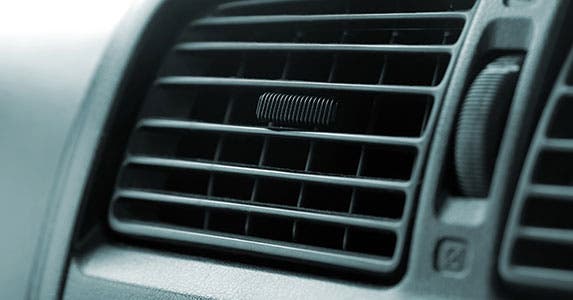 Check for good heating, defrost systems
Marks says you should check the heater, battery, radiator, and front and rear defrosters for signs of aging or lackluster performance. These are among the most important pieces of equipment on a beater. They're also among the most vulnerable components to cold-weather failure.
As a test, Visnic suggests getting in the car for a few minutes and shutting the doors. When your breath begins to steam up the windows, start the car and turn on the defroster, with the fan setting on medium-high and the temperature control at its highest.
"Unless it's chillingly cold outside, a properly working defroster should begin to defog the windshield in just a few minutes, essentially as soon as the engine begins making a little excess heat," he says. The side windows should follow fairly quickly.
Also be mindful of suspicious smells.
"If you have the heat blasting and detect a sweetish, burning smell inside the vehicle, something in the cooling system isn't working properly or there's a leak," Visnic says.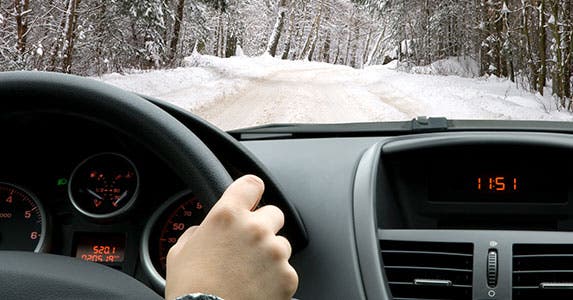 Loose steering can be hazardous
When cars become difficult to steer or start making odd sounds — squeals or pulling noises — it's an indication of tired or stressed components that are likely to fail at an inopportune moment, Marks says.
Visnic suggests testing the vehicle for an unusual amount of play in the steering.
"With the engine running, move the steering wheel side to side in small increments — the front tires should respond without any delay," Visnic says.
Properly functioning steering and suspension parts are critical to maintaining control in challenging road conditions.
"If the vehicle isn't steering properly or there are faulty suspension components, those are variables that could contribute to loss of control when traction is at a premium," notes Visnic.
So if there are any signs of trouble, move on to another beater.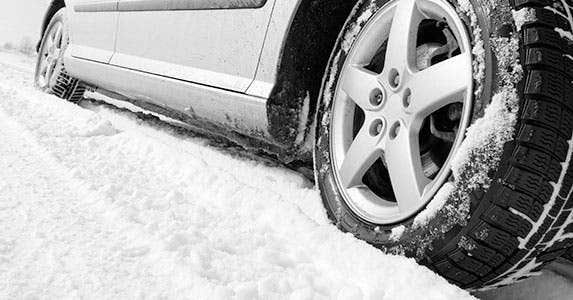 All-wheel drive offers greater traction
Front-wheel-drive or four-wheel-drive models are good options for a winter beater, but all-wheel drive seems to be the best overall choice.
"All-wheel drive can keep the car from getting stuck in deep snow or help you climb a hill covered in slick pavement," says Karl Brauer, senior analyst for Kelley Blue Book, a car research site. "Front-wheel drive isn't as capable as all-wheel drive in these instances, but it's better than rear-wheel drive and is also more common, making it a cheaper alternative than all-wheel drive."
The downside: All-wheel-drive vehicles can be more expensive to maintain and usually use more fuel than their front-wheel-drive counterparts, says Dan Gray, founder and blogger at MPGomatic.com, who suggests getting better fuel efficiency by opting for an all-wheel-drive sedan or wagon rather than an SUV.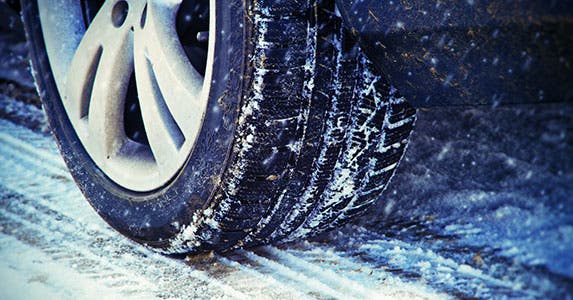 Check the tire treads for traction
Brauer says it's critical to make sure the tires on a winter beater are rated for rain and snow, and that they have plenty of tread life. If not, you should plan to immediately buy a new set of winter tires. They are designed to withstand colder temperatures and maximize traction due to their deeper tread. If you do, factor that into the purchase price.
Of course, many people won't invest in pure snow tires, says Visnic of Edmunds.com, so it's likely that the winter beater you're considering won't have them. "Budget an extra $600 for snow tires, adjusting the cost into the maximum price you've decided to pay for the vehicle," he says.
If you live in a moderate climate, Visnic says your beater should at the very least have all-season tires. "If you look at the tires and have to question if they have enough tread, then they don't," he says.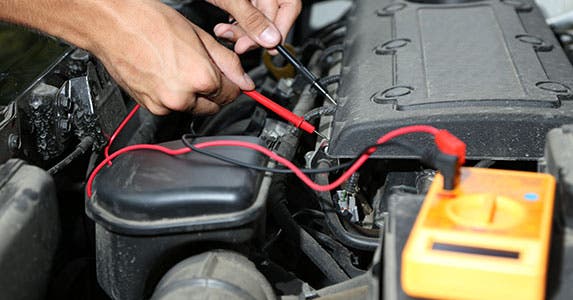 Does the battery turn over in the cold?
One of the most dreaded winter experiences is being met with silence when you turn on the ignition while sitting in the cold. Your beater's battery should be working properly to get you through winter.
"Exposure to extreme temperatures can affect battery life," says Ricky Brooks, CEO of Express Oil Change LLC in Birmingham, Alabama. He also advises testing the battery, as well as the alternator, the part that charges the battery and powers the car's electrical system when the vehicle is running. "If the car has trouble starting, it might be the battery, but could also be the alternator, so both must be tested to rule out any problems."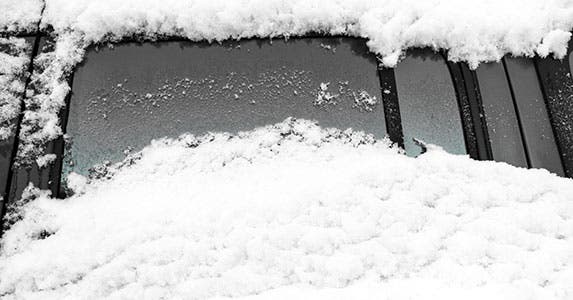 Check the car's weatherstripping
You don't want to find out about leaks or cracks the hard way. Dampness and musty odors can signal leaks in the weatherstripping around the doors or windshield, says Brooks.
Brooks encourages potential buyers to look under the floor mats to feel the carpet and check for leaks, mainly on the passenger-side floorboard. Also, try to test-drive the vehicle at highway speeds when excessive wind noise or drafts will make inadequate weatherstripping obvious.
Leaks can signal a problem with the heater core, which can involve significant labor charges, so it's probably a good idea to steer clear of any vehicles with these types of red flags.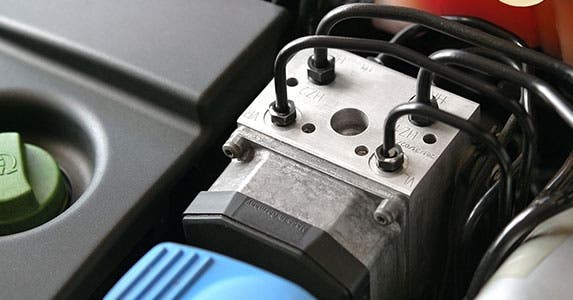 Consider added safety features
A winter beater doesn't need a lot of bells and whistles, but certain extras can be a huge help for safe winter driving.
"Most modern vehicles have anti-lock brakes as standard equipment (it's required in all vehicles made since 2012), and many have traction and stability control, as well," says Brauer. "These items will enhance vehicle safety in bad-weather driving and are worth paying a little extra for." Expect to pay at least several hundred dollars extra for these added features.
The bottom line: A winter beater doesn't need to be pretty or fast, but it does need to be safe, reliable and able to withstand the elements. By knowing what to look for, you can help keep yourself from getting stranded in the cold.