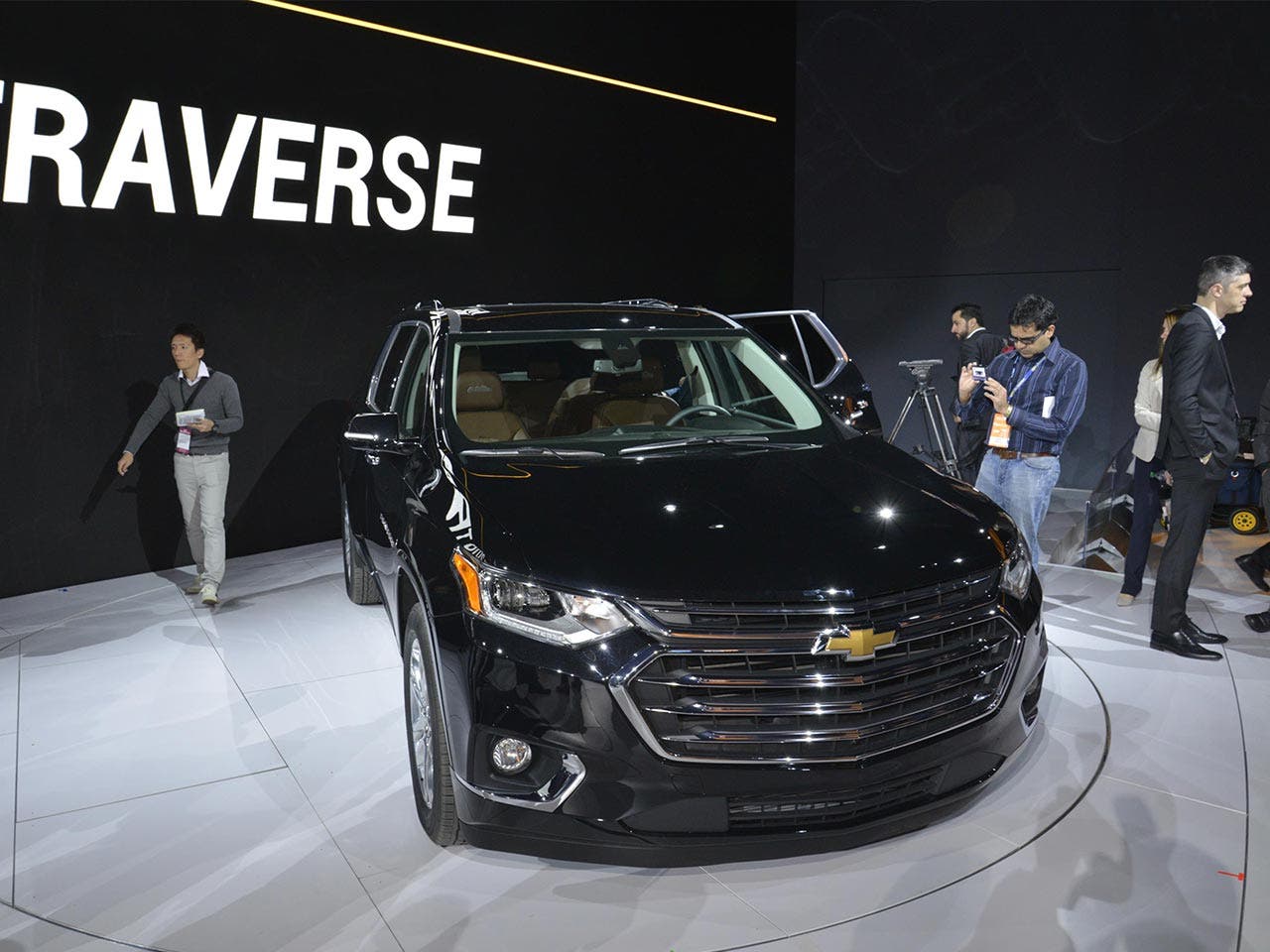 Family-friendly cars at the North American International Auto Show
Family cars aren't always boring, as evidence by these five new models that launched at the 2017 North American International Auto Show in Detroit from Jan. 14-22. If "safety," "sexy" and "snazzy" are your main buzzwords, you'll love these vehicles.
If you want to get the best deal at the dealership, follow our 10 best tips for buying a car in 2017, whether you're buying or leasing your next car.
RATE SEARCH: When you start comparing car loans on your next family car, be sure to first to check interest rates at Bankrate.com.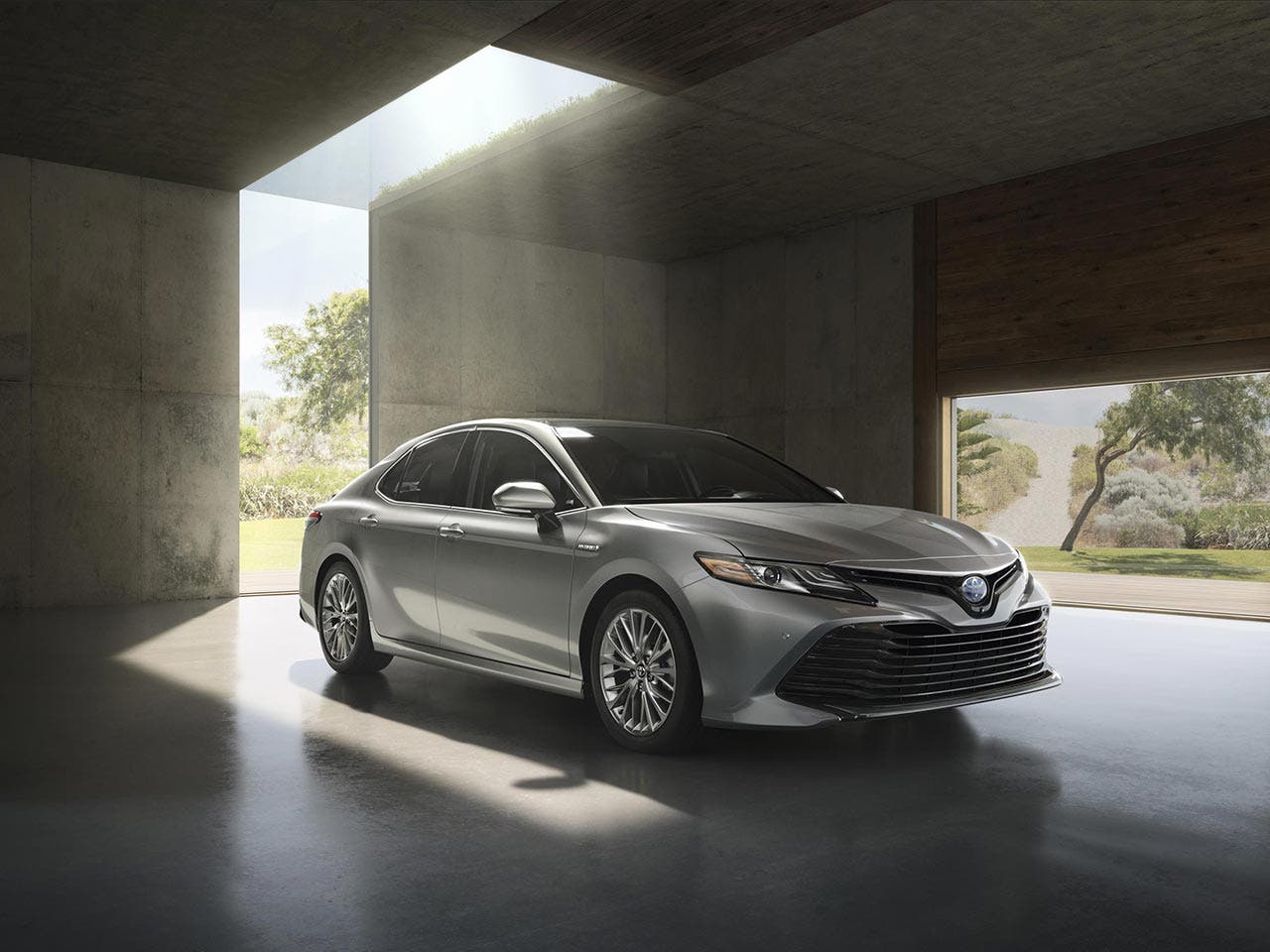 2018 Toyota Camry
Toyota
Toyota has banished boring on the best-selling car in America (for the last 15 years!) with the introduction of the 2018 Toyota Camry. This car now has a more distinct, sleek look on all versions, with two sporty models in the line that even further differentiate the car. The lower overall profile sits occupants about an inch lower without compromising interior space. It also lowers the car's center of gravity to improve driving dynamics.
As before, the 2018 model will be available in four trims: entry-level LE, premium XLE, and the sporty SE and XSE. The sport trim is instantly recognizable, featuring a more aggressive-looking front end, rear spoiler and distinguished rear bumper with smoke-tinted taillights. There will be a choice of three engines that all focus on more power and higher torque without compromising fuel economy.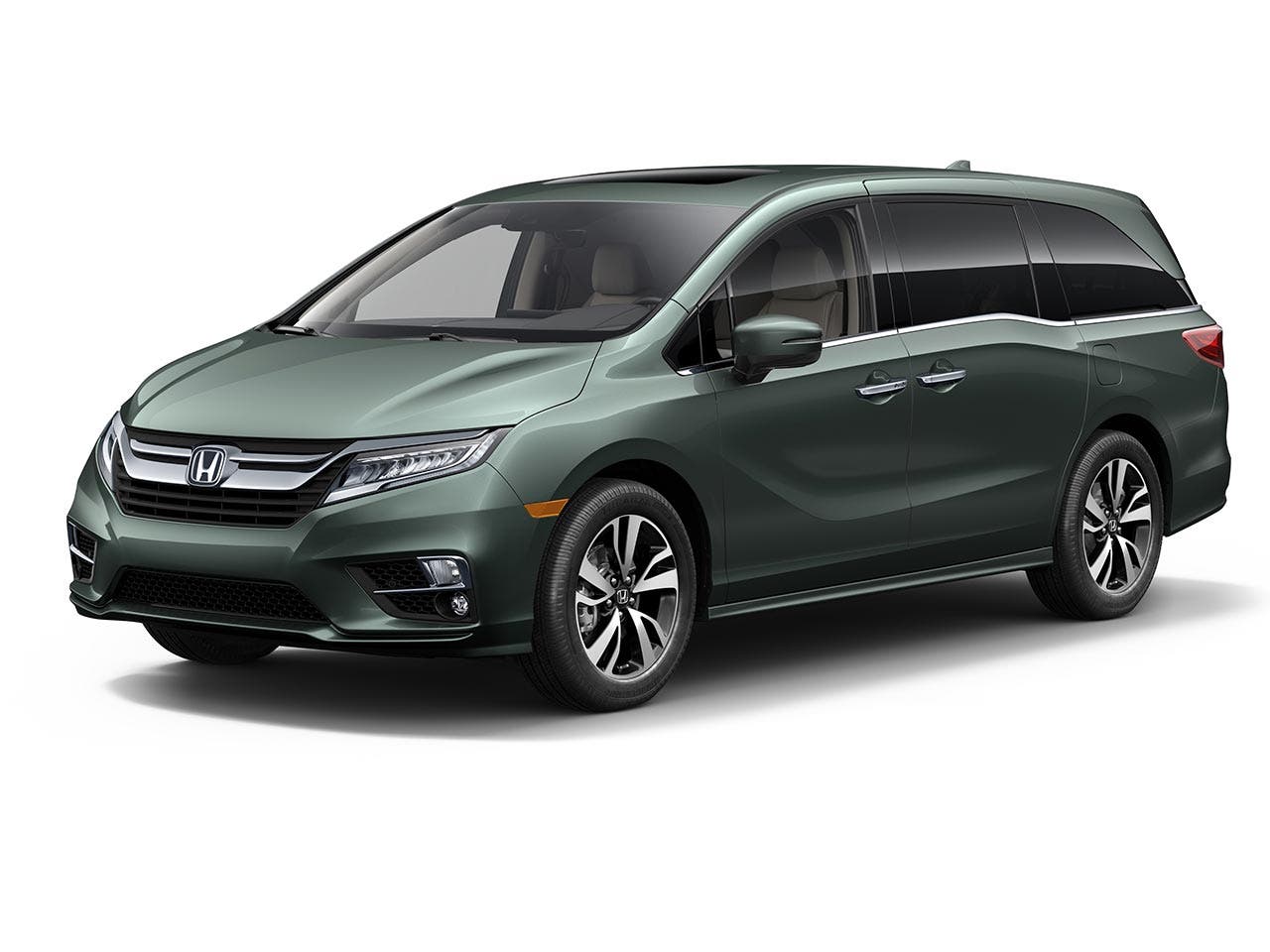 2018 Honda Odyssey
Honda
It has been the best-selling minivan in the U.S. for the last seven years, and Honda aims to keep it going with a long list of new features and technologies for 2018. A new front fascia gives the Odyssey a bolder look and also conceals the new active shutter grille, which improves aerodynamics to boost fuel economy when traveling at highway speeds.
This family-friendly model now boasts must-have features like its available stain-resistant leather seats in the first and second rows, black carpeting and seatbelts that hide grime, a smooth-design center console to reduce accumulating crumbs, and a hands-free, foot-activated power tailgate.
Parents will also be thrilled with CabinWatch, an in-dash screen camera that lets the driver and front passenger to see rear passengers both day and night. It also has Social Playlist, which allows up to eight people to upload music choices to the car's audio system via their smartphones.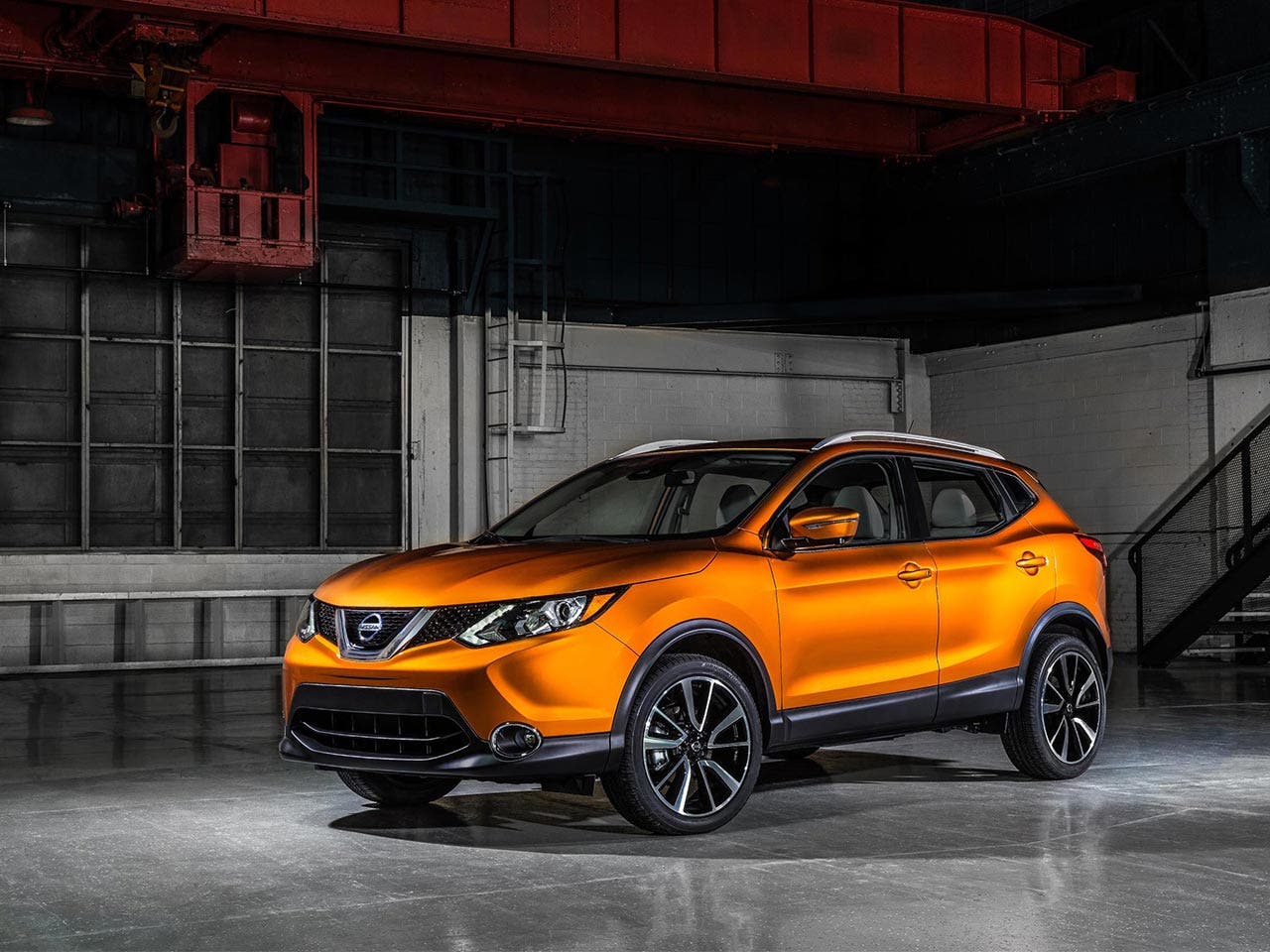 2018 Nissan Rogue Sport
Nissan
A new model in the Nissan line-up, the Rogue Sport is a compact SUV that is slightly smaller than its Rogue big brother. While the wheelbase is just 2.3 inches shorter, Rogue Sport is 12.1 inches shorter overall than the Rogue, making it easier to maneuver in tight parking spaces.
Inside, there is plenty of room for a small family and the unique Divide-N-Hide Cargo System helps keep the kiddo's gear separate from the groceries. When the second row is folded down, it gives a generous 61.1 cubic feet — making it a great vehicle for home improvement runs. All three trim levels are powered by a 141 horsepower, 2.0-liter, inline four-cylinder engine.
Parents will love the Around View Monitor with Moving Object Detection to warn them of anyone or anything moving around in their blind spots.
RATE SEARCH: Comparing car loans on your next family vehicle? Check interest rates now at Bankrate.com.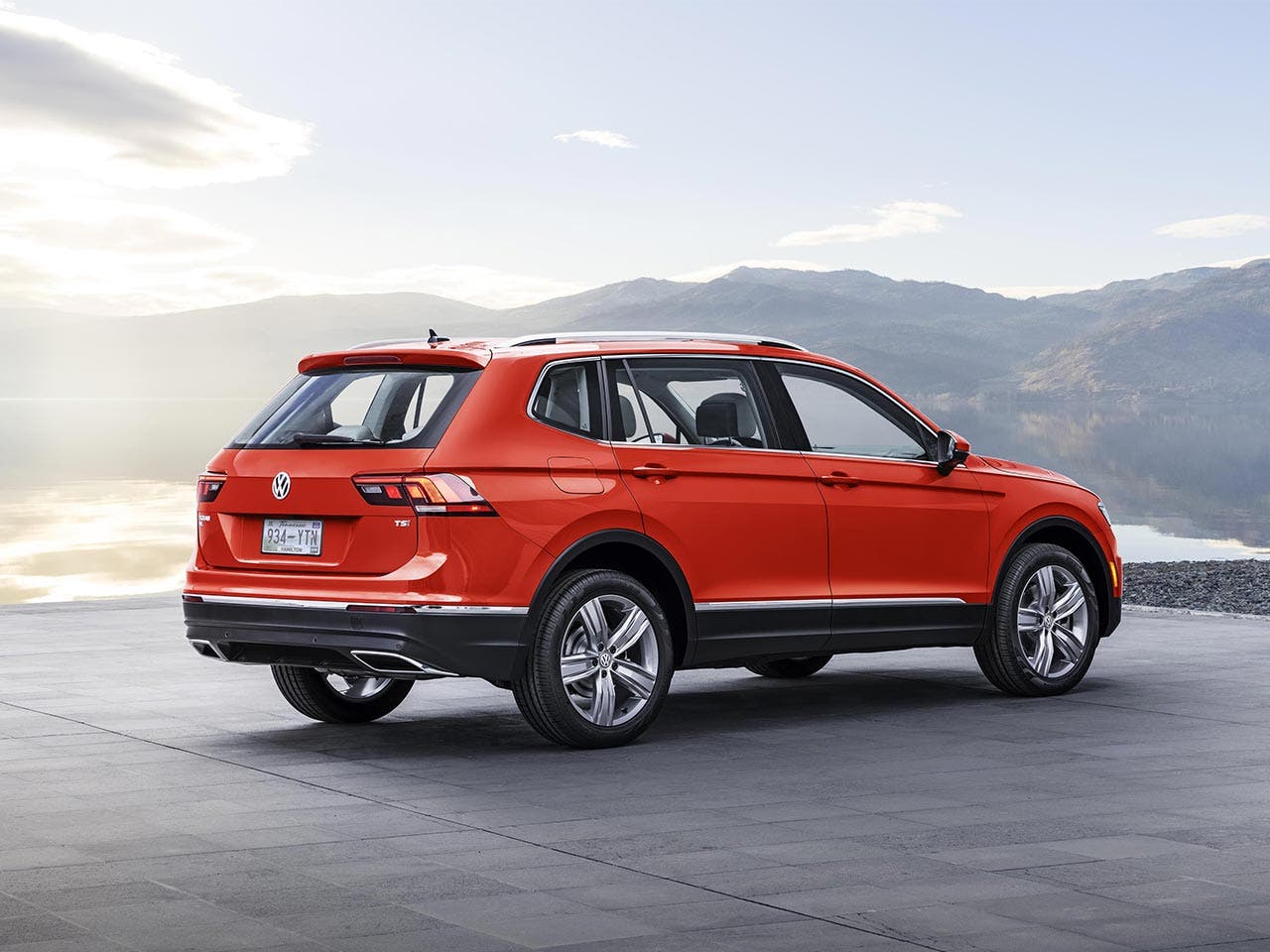 2018 Volkswagen Tiguan
Volkswagen
Volkswagen has redesigned its Tiguan SUV and made it a much larger vehicle with three rows of seating available. The new Tiguan is wider, lower and more aggressive-looking, and it is 10.7 inches longer than the current model. All models feature a flexible second-row bench seat that can seat three. A third row will be standard on front-wheel drive models and optional on all-wheel-drive versions.
Parents will appreciate the long list of safety features, including a forward collision warning system that monitors pedestrians and has built in autonomous braking that especially helps in emergency situations. Further, it has a blind spot monitor that alerts drivers to rear traffic. The 2018 VW Tiguan will be powered by a 184 horsepower, 2.0-liter turbocharged, direct-injection engine.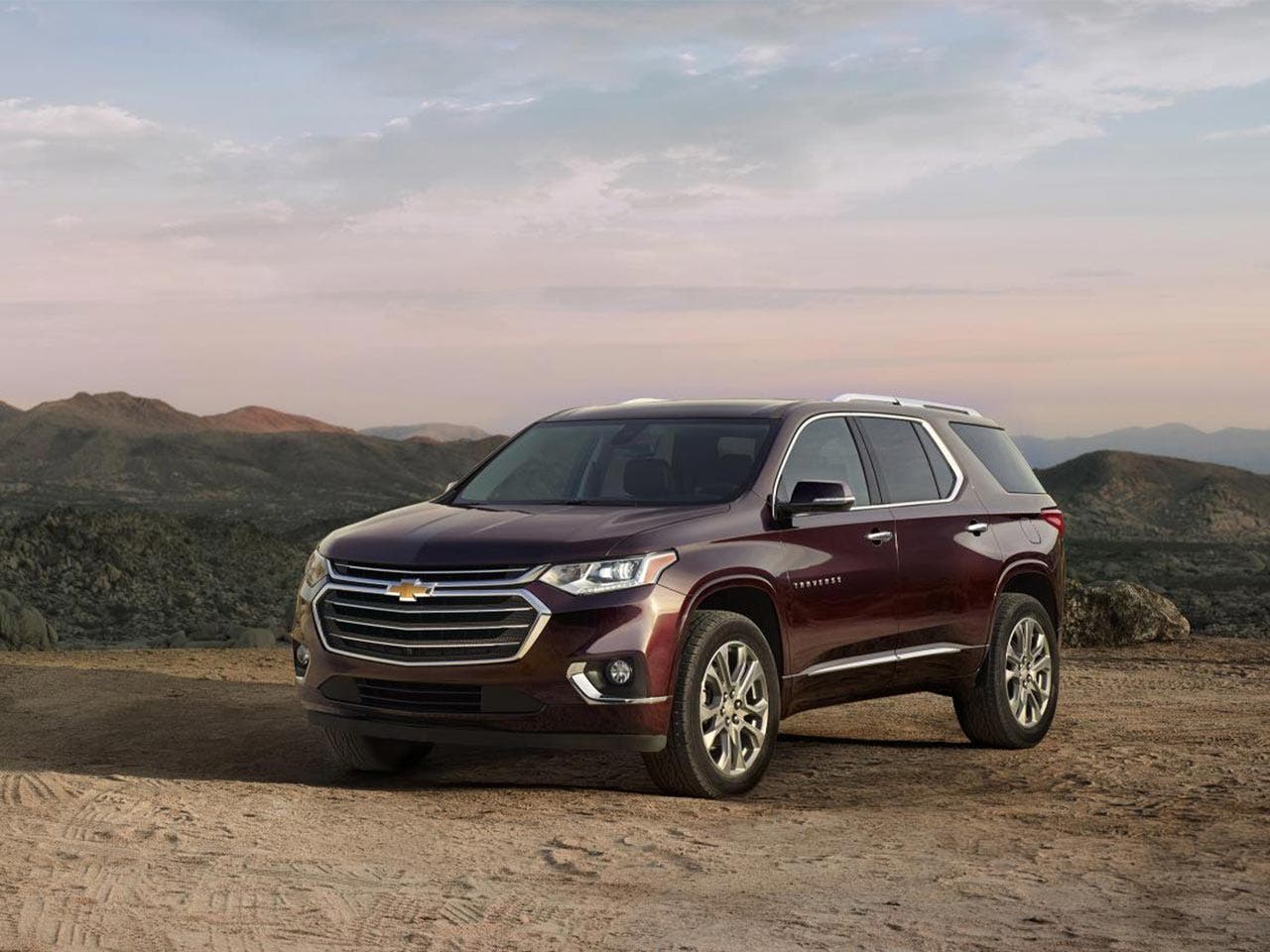 2018 Chevrolet Traverse
© General Motors
The fourth crossover/SUV that has been redesigned within a year, the 2018 Chevrolet Traverse sports a new look that is inspired by the brand's full-size SUVs. The midsize SUV has seating for up to eight people in a longer wheelbase than the current model. As a result, when it goes on sale this fall, it is expected to offer the most third-row legroom and maximum cargo space in its class.
Cargo room tops out at 98.5 cubic feet with increased storage choices and larger bins to help corral all the family's gear. There will be two engine choices: a 255 horsepower, 2.0-liter, turbocharged, inline four-cylinder and a new 305 horsepower 3.6-liter V-6 that will have about 10 percent more horsepower than the current model. This is all while still getting 25 highway mpg, according to GM estimates. The V-6 will also offer a 5,000-pound towing capability when properly equipped.
FREE CREDIT SCORE: Your credit score exerts a big influence on the auto loan rates you'll be offered at the dealership. Check it now for free at myBankrate.