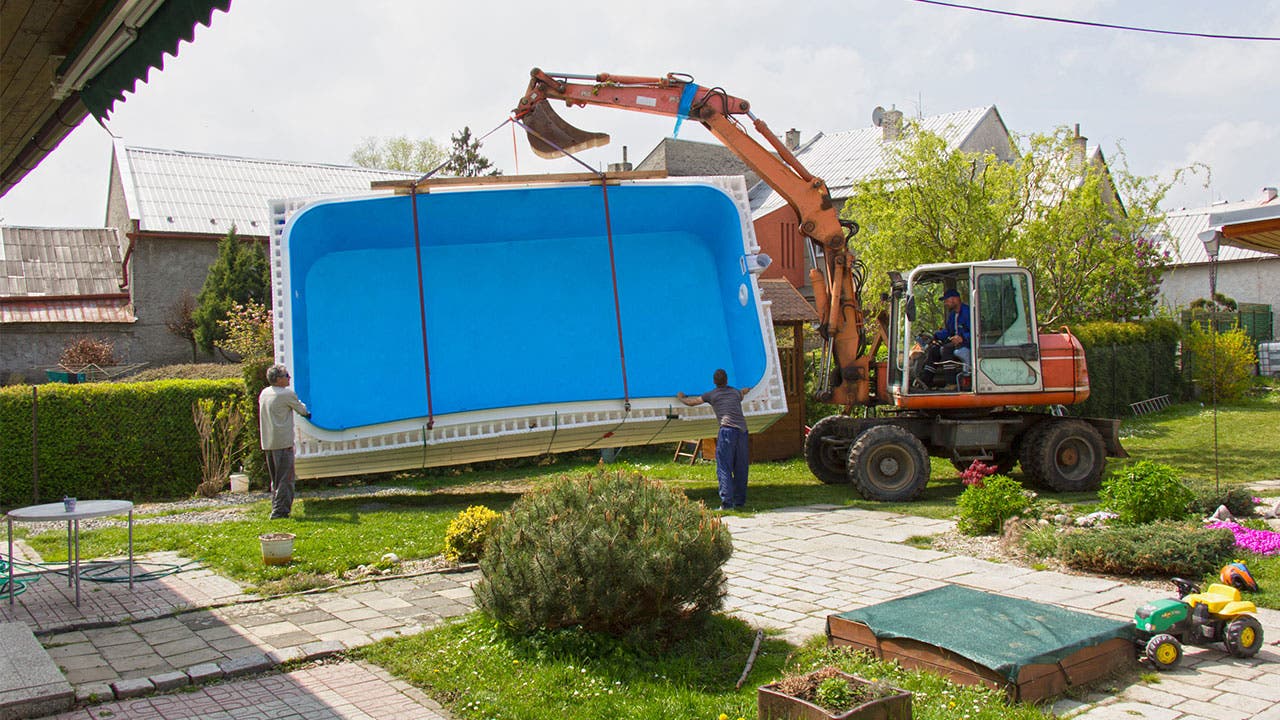 Swimming pools add enjoyment to your life, but finding swimming pool financing shouldn't be a hassle. A personal loan is a great option when looking to finance this type of home improvement. Personal loans typically have competitive interest rates and flexible repayment terms. Using a personal loan as a pool loan can ensure fun, relaxing times with the family without using your home as collateral.
Here are 5 reasons to consider a personal loan for swimming pool financing:
Fixed rates: A personal loan for a swimming pool comes with a fixed rate and a set payment schedule. Most personal loans come without prepayment penalties so you might be able to make extra payments and pay down your loan early.
Competitive financing: You're in control and can choose from a number of personal loan offers and repayment terms that fit your budget.
Quick funding: Depending on the lender, you might receive funds within as little as 24 hours. You can then use these funds to act as a cash buyer and negotiate with your pool installer or contractor.
Unsecured loans: Personal loans are usually unsecured, so it may not be necessary to tap into your home's equity.
Simple approval: You might get approved for a personal loan based on just your credit score and income. Before you apply, check your credit score for free through Bankrate.
Ask these questions before applying for a pool loan
Finding the right pool loan can be a complicated process. Make it easier by answering these questions:
What kind of pool do you want?
Are you looking to install an inground or above ground pool? What materials do you want your pool to be made of? Costs vary depending on pool type and material — so do your homework before you apply.
What's your credit score?
Personal loans are usually unsecured. With unsecured loans, your credit score will be a major factor in determining approval and interest rate. If your credit still needs some work, consider boosting your score before applying for a loan.
How long will you stay in your home?
Installing a swimming pool can be a time-consuming process. Before you apply for a pool loan, consider how long you intend to stay in your home. If you plan to stay in your home long term, you may have to consider upkeep costs over the years. If you plan to sell in a few years, a swimming pool could increase the value of your home.
Once you've answered these questions, our Personal Loan Calculator can serve as a pool loan calculator. Select "Home Improvement" as your loan purpose. Enter the rest of your information, find your best offer and start planning your dream pool.
PERSONAL LOANS: Compare offers and find the swimming pool financing that's right for you.