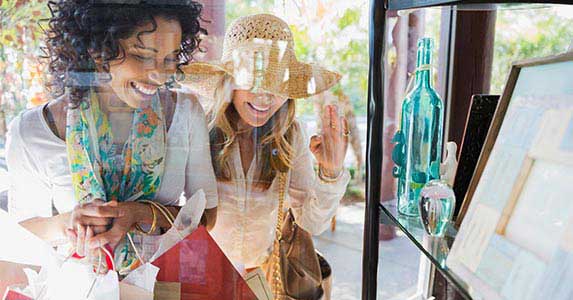 What's on sale in July
Hero Images/GettyImages
You've got to love a month that kicks off with parades, concerts and fireworks — not to mention some really good clearance sales.
In July, you can find bargain prices on everything from summer clothes and swimwear to patio furniture and picnic fare — right down to the fried chicken, watermelon and ice cream.
So if you're looking for deals on a few items you need, here are 10 things that will be on sale this month.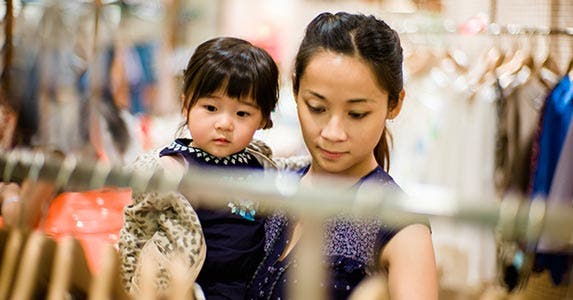 Clothes
From shorts and T-shirts to sandals and flip-flops, if it's made for wearing in warm weather, it's on sale this month.
"This is when (retailers) get down and dirty — and it starts at July 4th sidewalk sales," says Daniel Butler, retail industry adviser and president of Maple Point Consulting.
Whether retailers actually put the merchandise out on the sidewalks or just pull it from the corners of the store to organize it by sizes in one spot, this is the first time shoppers will see clearance-level discounts on summer clothing, he says. Look for 50% off at the beginning of the month and 75% off by the end of July, says Butler.
Keep in mind: "Prices will get better in August," but selection will be spottier, says Karl Quist, president of PriceBlink, an online price-comparison tool.
Many retailers are putting their clearance merchandise online, too, says Butler. Like the in-store items, he says, it's there only until it sells out — then it's gone for good.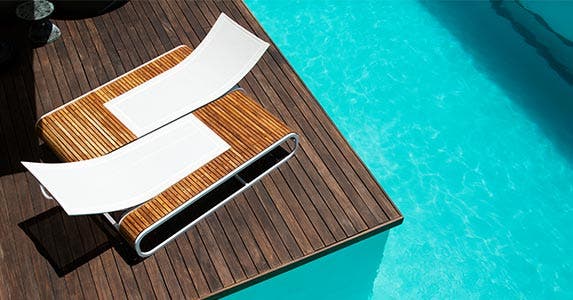 Patio furniture
Astro-O/Getty Images
"This is when a lot of patio furniture is on clearance, too," says Butler. Starting with the first weekend of the month (July 4th weekend), you'll see deals of 50%, 60%, 70% off, he says.
"Stores just want to get rid of it because the fall merchandise is arriving," he adds.
Just as with company stocks, though, even the experts don't agree on when those prices will hit rock bottom.
With patio furniture and outdoor goods, "prices are still coming down in July," says Quist."You may want to hold off until August for the best price."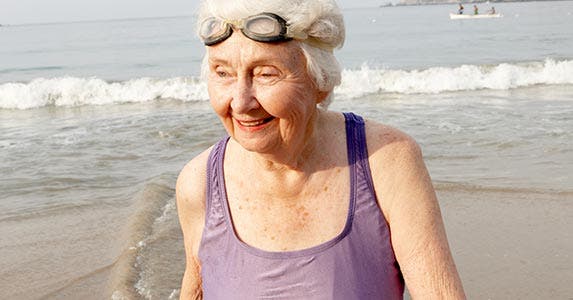 Swimwear
Marcy Maloy/Getty Images
If there's a pool, beach or bit of backyard lounging in your future, you're in luck. "Swimwear is a really good deal in July," says Kendal Perez, spokeswoman for CouponSherpa.com.
Look for discounts of 25% to 80%, she says.
This is one item where you can find a deep discount and still have plenty of time to enjoy the purchase this year, making it a particularly good deal for consumers. "It's interesting because it's in season," says Perez. But "everybody starts discounting it because retailers are getting more into fall mode."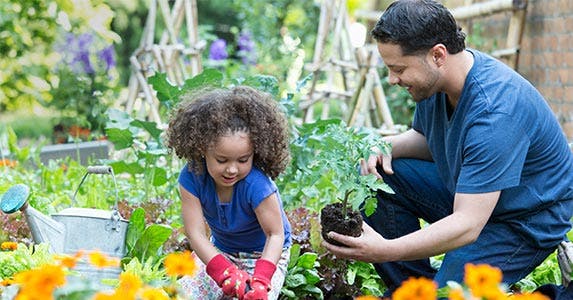 Spring plants and flowers
Ariel Skelley/Getty Images
If you want a good deal on flowering plants this month, think "spring."
As July sets in, home and garden stores want to clear out spring plants — especially the annuals, says Butler.
Whether you want to put a container garden in your family room, create centerpieces for a wedding reception, or craft party favors for a shower, you can get a great discount on flowering spring plants this month.
Look for annuals and other spring stock to be up to 50% off, says Butler.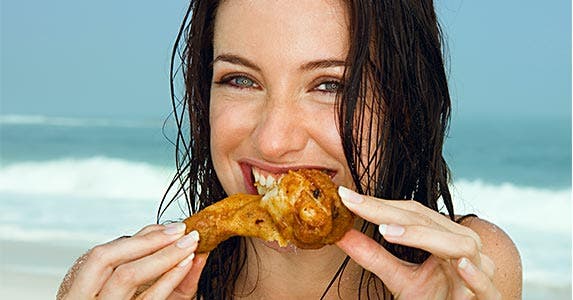 Fried chicken
Karan Kapoor/Getty Images
The most delicious holiday you've never heard of: July 6 is National Fried Chicken Day.
Whether you like it breaded, batter-dipped or Cajun style, there's a deal out there for you.
Last year, passengers on one airline were treated to free Popeye's chicken inflight, says Perez. And another chain of chicken restaurants offered an 8-piece bucket for $7, she says.
But not every restaurant or chain known for chicken will be offering specials or price cuts, says Perez.
The take-away for this take-out deal: Discounts, and even participating restaurants, change every year, she says.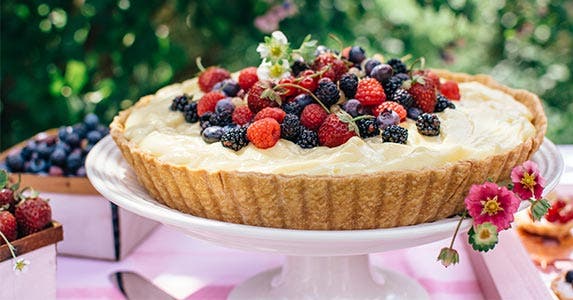 Berries
Ray Kachatorian/Getty Images
For many foodies, July means blueberries.
"They're incredibly prolific, and coming in from so many regions of the country," says Chris Romano, global produce coordinator at Whole Foods Market.
While the prices have been steadily sliding since April, there will be "a real drop" — about 25% — from June to July, he says. And because of the volume of fruit available, this is also the month you'll see the mega containers — 2-pound packs — hit the stores, he says. "These are definitely some of the lowest prices of the year."
Strawberries are also having their moment in the sun this month. These plants love the heat and all that July sunshine, says Romano. "The warmer it is, the faster they ripen."
Look for a 30% price drop from last month, along with mega 2-pound and even 4-pound cartons, he says.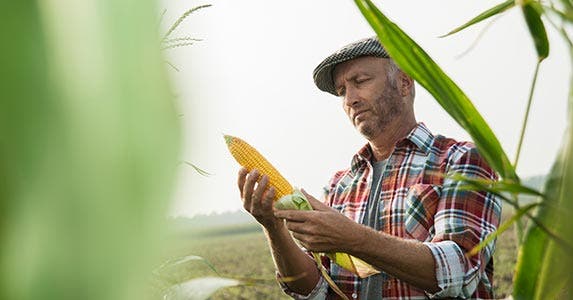 Tomatoes, corn, squash
Westend61/Getty Images
From giant heirlooms to tiny cherries, tomatoes are a taste of summer.
As the quantity and variety increases, the prices drop, says Romano. And this month, you'll see "every size and shape," at the market, he says.
Classic beefsteak tomatoes will cost a third less than they did last month — about 99 cents a pound, Romano says. While heirloom tomatoes will be about half their off-season price — about $3 to $4 a pound, he says.
And if you want a few veggies to throw on the grill or top off that kabob, check out the summer squash. It's plentiful and prices are at an all-time low this month, says Romano. "Every state is in full swing, and they just keep coming when it's hot."
And that perennial backyard barbecue favorite — corn on the cob — is still abundant, affordable and sweet. Look for 3-for-$1 and 5-for-$1 specials all month, he says.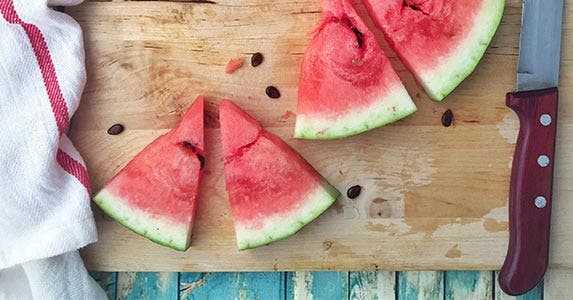 Watermelon, peaches
ahaddini_maretty/GettyImages
When it comes to iconic summer foods, "the king of July is definitely watermelon," says Romano.
Out of season, they're $5 to $7 each, he says. But starting in July — just in time for July Fourth picnics and cookouts — the prices drop to $3 or $4 each, he says. "It's definitely the pick of the season, no doubt about it."
Yellow watermelons are another option. Sweeter, firmer and often about $1 to $1.50 or more, "this is the least expensive time of year" to enjoy one, says Romano.
Another fruit that's affordable, sweet, plentiful: white peaches. This month, the price drops from $3 and $4 a pound to $2 a pound, he says. And they're a nice finish to a cookout, especially with a scoop of ice cream.
"They're good on the grill because the fire really caramelizes their fruit," says Romano.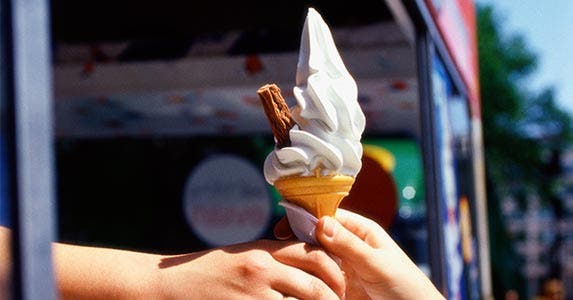 Ice cream, cheesecake
Image Source/Getty Images
Enjoying ice cream to cool off from the summer heat is a favorite American pastime.
Maybe that's why July is National Ice Cream Month. So you'll find all sorts of coupons and store deals on your favorite frozen treats.
Here's the real scoop: If you're an ice cream lover, circle July 17 on the calendar. That Sunday (or sundae) is National Ice Cream Day. And that's when you'll find discounts, freebies and buy-1-get-1 deals at various ice cream shops, says Perez.
"Overall, consumers should keep their eyes peeled both throughout the month and on July 17," she says.
But if that's not enough for your sweet tooth, July also brings a few deals on cheesecake, thanks to National Cheesecake Day on July 30.
The best place to find deals: your local paper, says Perez. Many local and regional bakeries are offering specials and coupons. And The Cheesecake Factory is cutting the price on each slice by half for the day, she says.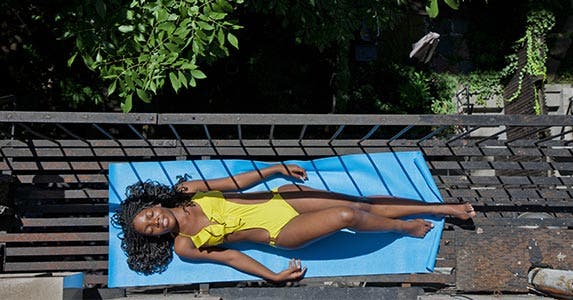 Spa vacations, staycations
Blend Images/Peter Dressel/Getty Images
July is one of the hottest months of the year. Which means it's off-season for resort spas in hot-weather locations such as Arizona or Florida, says Lynne McNees, president of the International Spa Association.
Luckily, "off-season" often means deep discounts.
That can equal an inexpensive, relaxing day out for singles, friends or families looking to enjoy a staycation. In the off-season, many resort spas will offer deals that allow you to book a treatment and enjoy an afternoon at the resort, she says. And it may include discounts on lunch or other resort activities.
"You may not be able to take a vacation," McNees says. "But you can get away."
You can also find vacation deals on actual vacation getaways — whether all-inclusive family packages or 2-for-the-price-of-1 girlfriends' getaways. Resort spas are offering all sorts of specials, she says.
"And if you're not seeing deals or discounts advertised, pick up the phone and call the spa," McNees says. "Negotiate your own package."