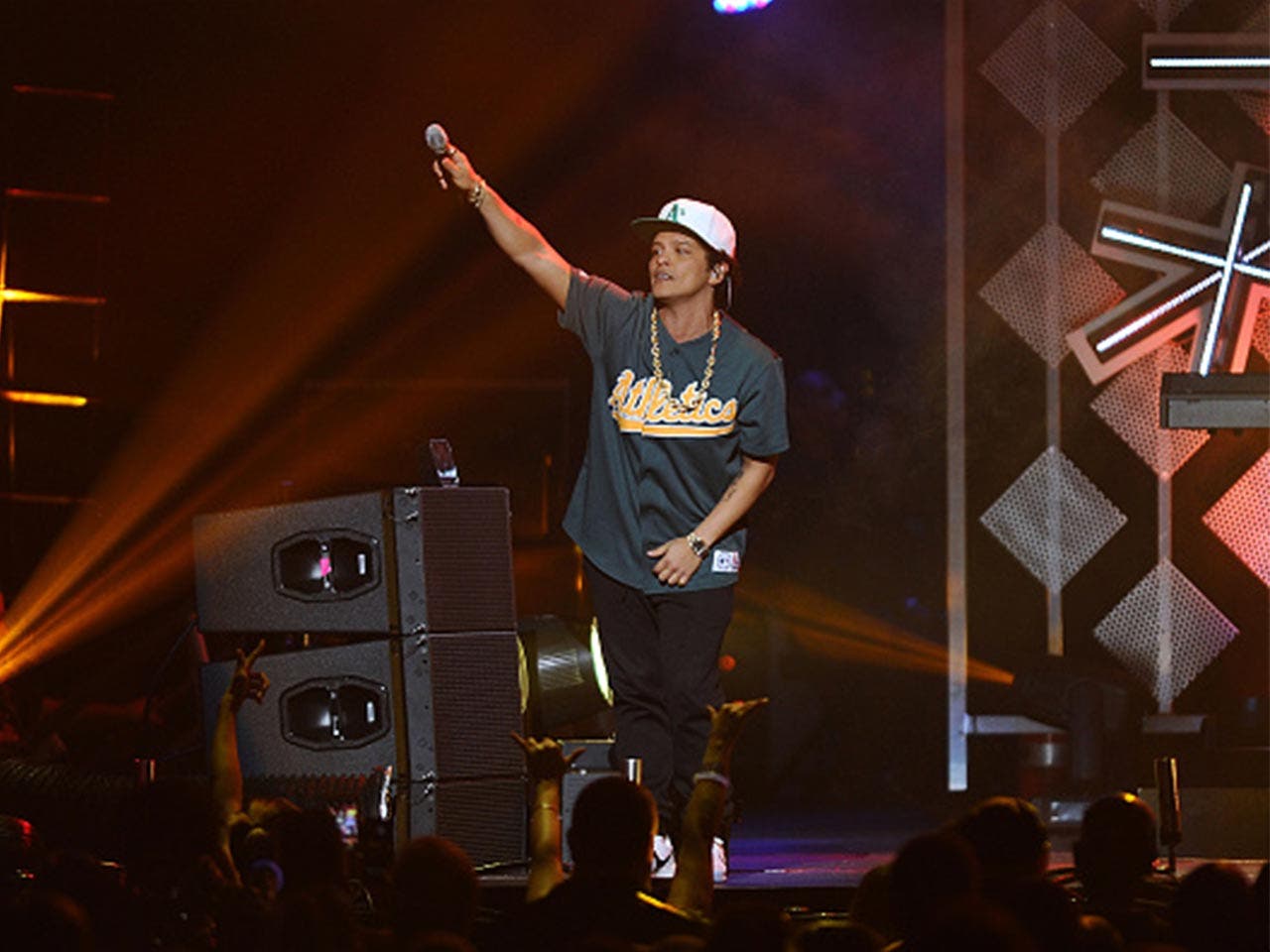 Astrological signs of famous people
What makes some of us extravagant spenders, others frugal to a fault, and more than a few of us totally clueless about how to manage money?
The answer may lie in your stars. More specifically, your astrological sign.
Whether you're a self-reliant, secretive Scorpio like Taylor Swift or a freewheeling, adventurous Libra like Bruno Mars, astrologers insist that the date of your birth, aka your "sun sign," predisposes you to a set of money inclinations, both positive and, well, problematic.
Not to get too far into the clouds but, from an astrological perspective, your approach to personal finance is largely resident in what astrologers call your "second house" or "rising sign."
As its name implies, the following traits are associated with the astrological sign of the Zodiac that follows yours on a calendar basis. For instance, a February-born Aquarian wrestles with the money traits of the March sign, Pisces.
For an astro glimpse into your money predilections, Bankrate enlisted the help of New York-based professional astrologer Ralfee Finn, who writes the online Aquarium Age forecasts, and Anne Ortelee, who writes her own online weekly "weather chart," to discuss how your astrological sign may impact your finances.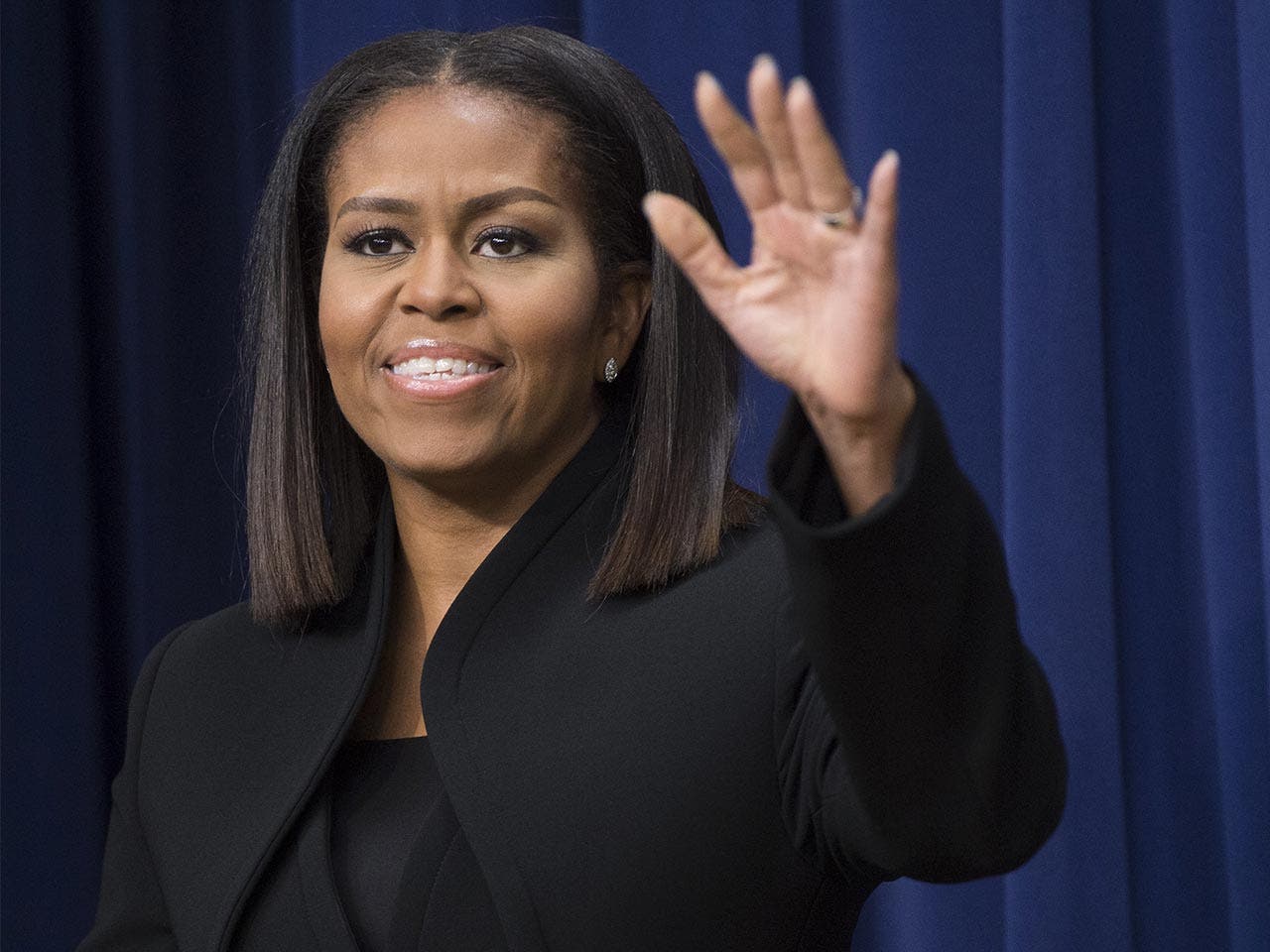 Capricorn
SAUL LOEB/ Getty Images
The goat (Dec. 22 – Jan. 19)
Famous people: Meghan Trainor, Pitbull, Michelle Obama, Jim Carrey
Traits: hardworking, loyal, stubborn, driven to succeed
The hardworking Capricorn's legendary thriftiness gets little help from its Aquarius rising sign.
"Either way, you're talking parsimony, because Aquarians aren't thinking about money," Finn says. "Capricorns are nose-to-the-grindstone hard workers, but they can be penny wise and pound foolish. They're not spending money in a preparatory or pre-emptive way because their nose is too close to the grindstone to see what's coming up."
Advantage: They're savers, not spenders.
Disadvantage: "They plan too much," Finn says. "They are so concerned about what their financial future holds that they don't spend on preventative and maintenance issues. They don't understand that you have to change the oil in your car occasionally."
Ortelee agrees: "For (the) Capricorn, you want to encourage them to live a little. Having money in the bank is great, but they need to allow themselves to save for indulgences as well. Because they tend to be a little risk-averse, it's OK for them to spend a little money on their credit card now and then."
RATE SEARCH: Trying to save money for your next big purchase? Look for the best savings account rates at Bankrate.com today.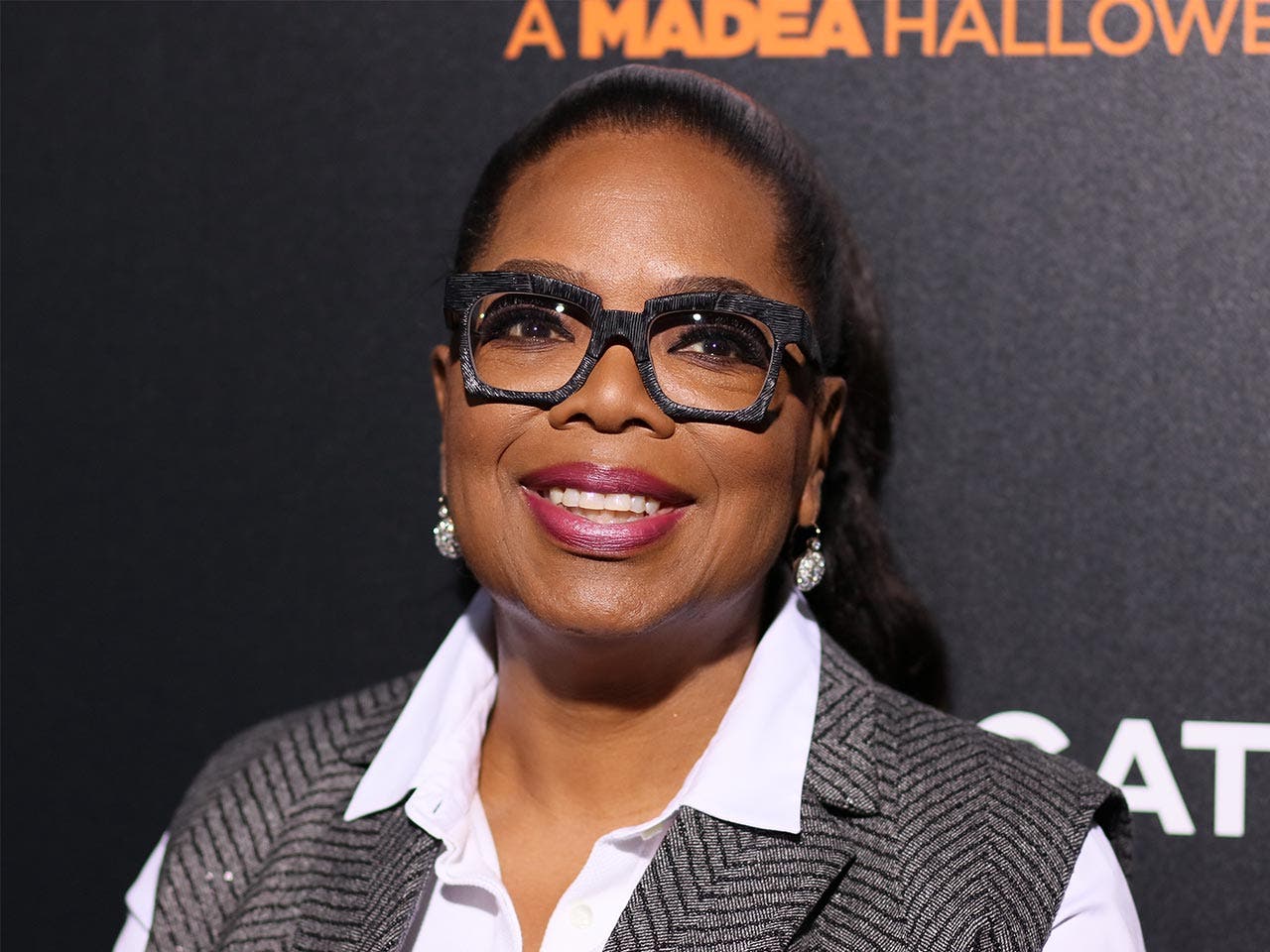 Aquarius
JB Lacroix/Getty Images
The water bearer (Jan. 20 – Feb. 18)
Famous people: Ellen DeGeneres, Justin Timberlake, Oprah Winfrey, Harry Styles
Traits: trendsetter, innovative, distant, eccentric
The Aquarius has a built-in money challenge, and one that's not particularly helped by a free-spirited rising sign like the Pisces.
"They tend to have a lot of hobbies and interests going on, and can spend a lot of money on a lot of different things, but they're cheap, too," Finn says.
"They need money because they like to do things, but they're less interested in dealing with the details of managing it because it takes them away from their intuitive flow. It's more, 'Oh, it's there. Why do we have to balance the checkbook?'" she says.
The good news: "They appreciate money's value. They understand that it gets things done," Finn says.
Their blindspot: "(The) Aquarius is really good at organizing things for groups, but very often, they use their own money to do it. If they have the $100, they'll put it on the table and nobody pays them back," Ortelee says. "They tend to be a little bit of a softie and take a hit on group activities or charitable donations."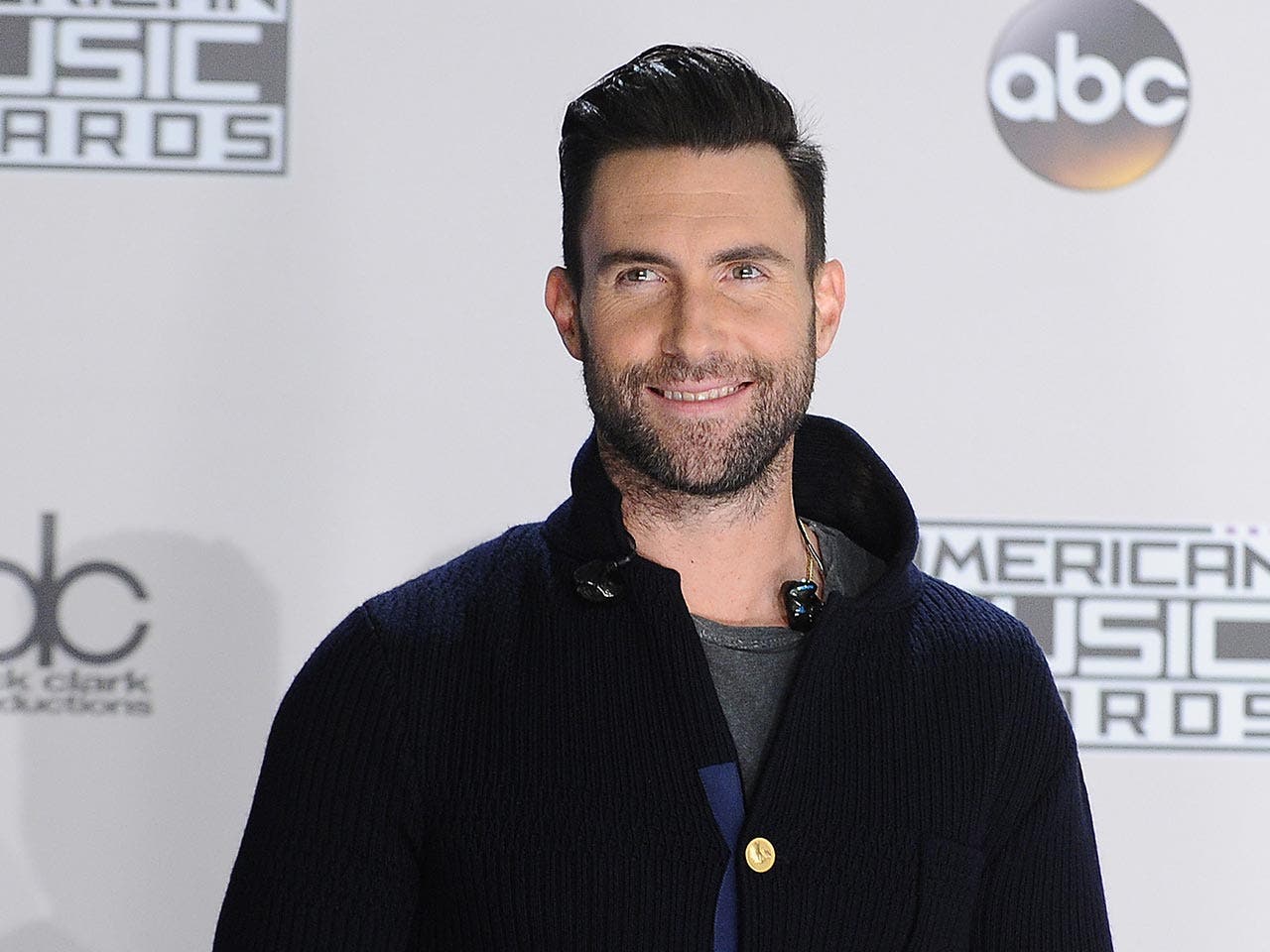 Pisces
Jason LaVeris/Getty Images
The fish (Feb. 19 – March 20)
Famous people: Rihanna, Adam Levine, Justin Bieber, Rebel Wilson
Traits: sensitive, sensual, alluring, free-spirited
Pisces, the dreamers of the astrological world, care little about mundane old money.
"(The) Pisces isn't actually thinking about money in its practical application. It's more impulsive for them," Finn says.
Ortelee says Pisces' freewheeling approach can work for and against their financial stability.
"On the one hand, they're very good at manifesting, so if they decide to make a lot of money, they can. If they don't, they don't," Ortelee says. "Fish in the ocean. The tide is in or the tide is out."
"On the other hand, because they have big ebbs and flows, they're the people who should definitely have a save-for-a-rainy-day fund," she says.
RATE SEARCH: Do you have an emergency fund? Start one today with the best savings account rates at Bankrate.com.
Finn says that a Pisces tendency toward impulse shopping can actually be turned to their advantage.
"Their strength with money is — once they figure out that their impulse shopping is emotional — when they're disciplined, they can make very intuitive investments that may not appear to be wise to everyone," she says. "Once they clear their own emotional channels, they can use that intuition to make interesting investments."
Aries
Slaven Vlasic/Getty Images
The ram (March 21 – April 19)
Famous people: Lady Gaga, Peyton Manning, Kristen Stewart, Pharrell Williams
Traits: brave, independent, assertive, impulsive
In many respects, the sign Aries tends to ram ahead with gusto, hence the apropos animal symbol. But when it comes to money, its rising sign Taurus, an earth sign, tends to keep Aries grounded.
"While (an) Aries may appear to be impulsive, I don't think they're impulsive about money. I don't think they think about money. They either have it or they don't," Finn says. "They are much more interested in how the money makes something happen. They may be impulsive about where they want to spend it — because they're ruled by their passion — but when it comes down to money itself, they're very practical."
The Aries' money challenge: "They would think that other peoples' money is their money!" Finn says.
Ortelee says a smart Aries taps into their Taurus for a little self-control.
"Because they're always going to buy something before everybody else does, if they don't like it, they should sell it to the next person who admires it. They're the ones who hunt and gather in volume, and often resell to recoup what they spent," she says.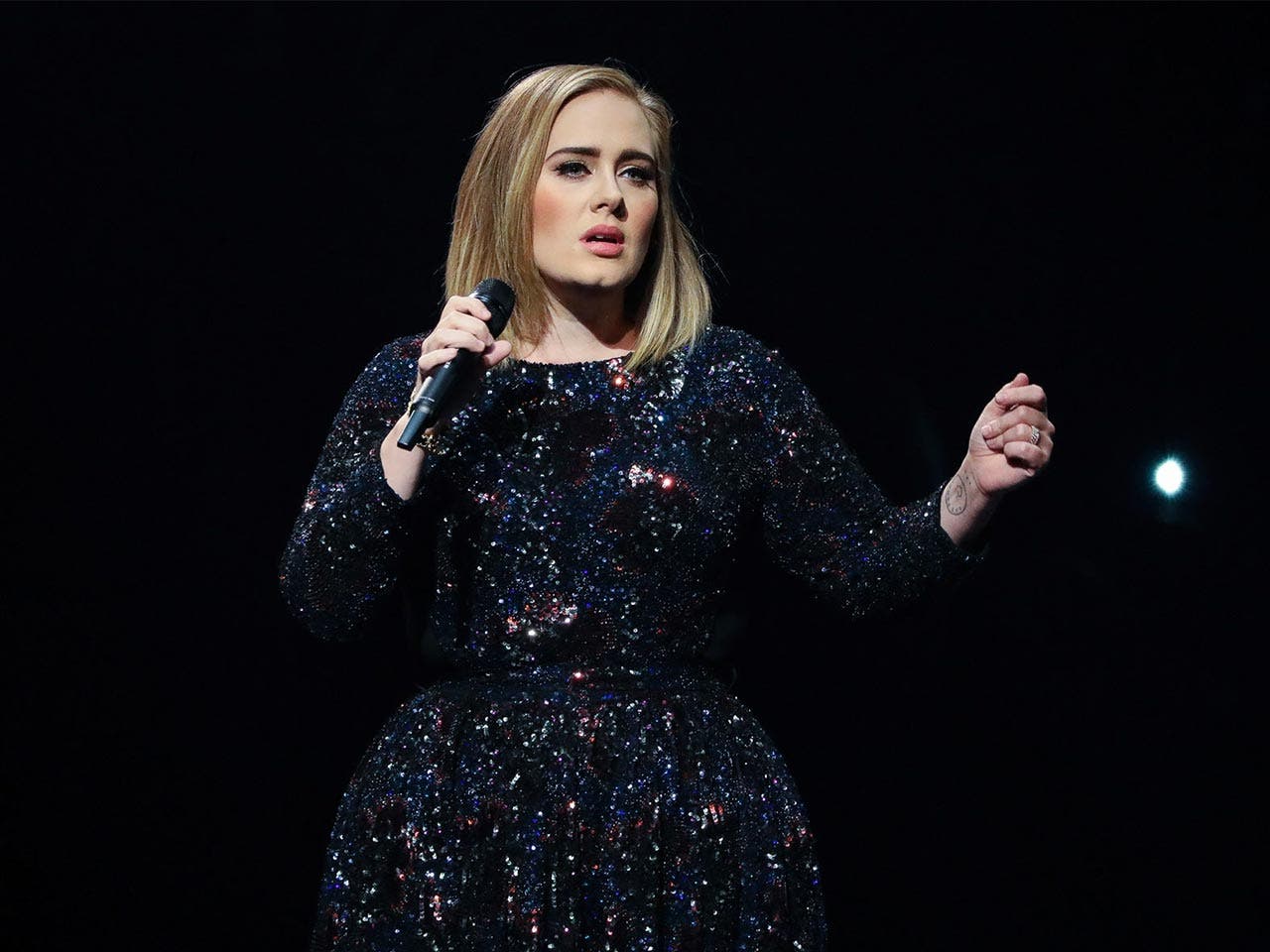 Taurus
Scott Legato/Getty Images
The bull (April 20 – May 20)
Famous people: Adele, George Clooney, Megan Fox, Channing Tatum
Traits: sensual, down to earth, pleasure-seeking, stubborn
No Taurus would ever say "Money is no object."
"Taurus like to spoil themselves. They will buy beautiful things that are often the most expensive things because they have such elegant taste," Ortelee says. "They tend to buy things of high value that last a long time."
Finn agrees: "Money is very important to them. It works like a grounding rod: It's a foundation for their ideas. For some people, money isn't a first thing, but for Taurus, it is. First, we have to have the money, then we can do whatever we want to do."
Is that an advantage or a hindrance? "It's both, because their concern in any project is, where's the money going to come from? How much money are we spending? And is that reasonable?" Finn says. "So it can hold them back, or it can make them very solid."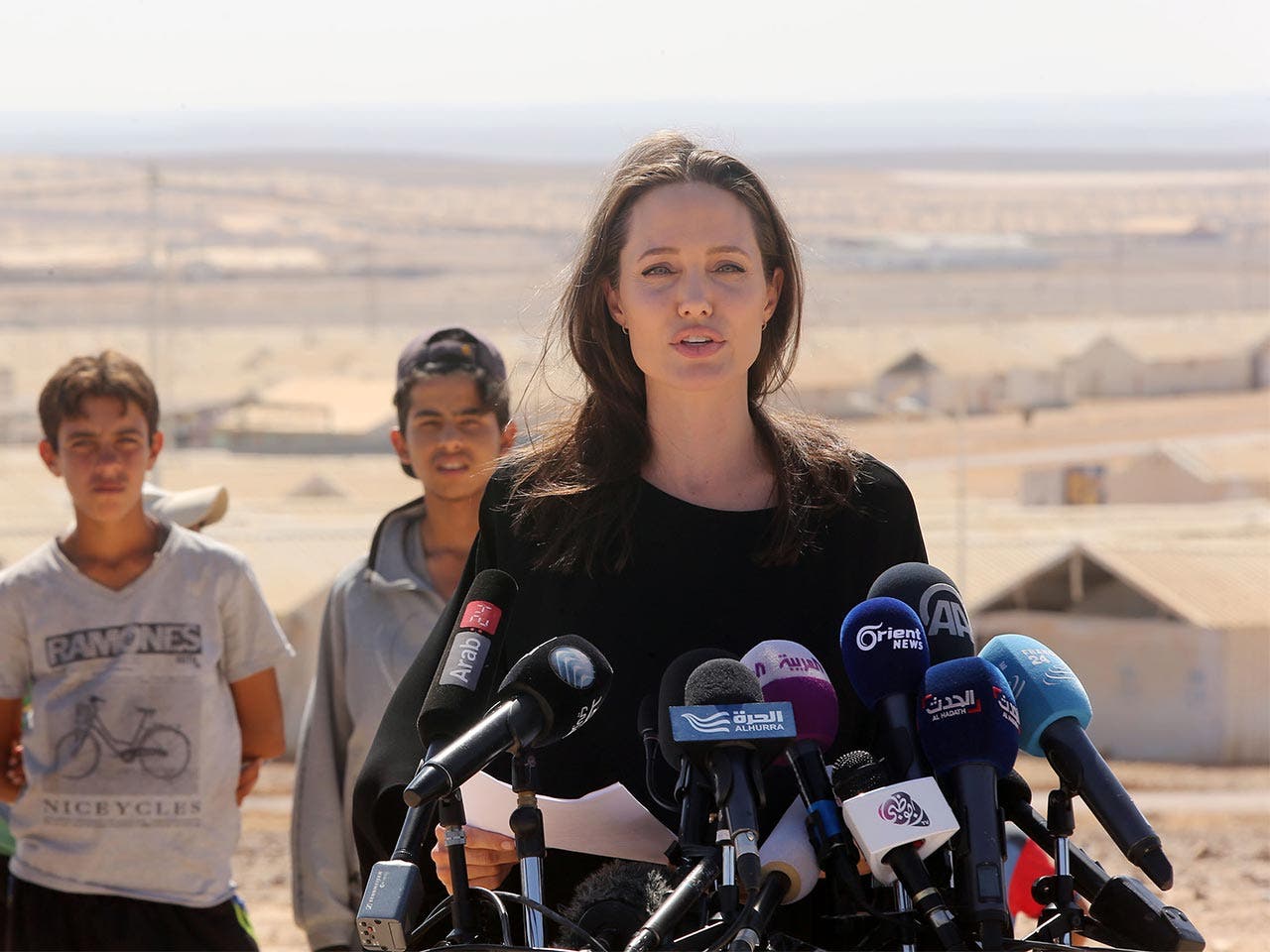 Gemini
Jordan Pix/Getty Images
The twins (May 21 – June 20)
Famous people: Angelina Jolie, Kanye West, Mary-Kate and Ashley Olsen, Donald Trump
Traits: multitalented, dynamic, two-faced, mischievous
Oh, those capricious Gemini twins, flitting through life like butterflies!
"Gemini buy two of everything, because they buy one for their friend, too," Ortelee says.
Unfortunately for these free spirits, their Cancer rising sign interjects some down-to-earth concerns about money.
"The twins may look like they're not grounded, but when you have Cancer in your second house, you're grounded," Finn says. "You're worried about money, whether you're talking about it or not."
The advantage: "Their strong suit is that they can think about money, because Gemini are thinking about everything. So they'll do their homework, absolutely," Finn says.
The downside: "They'll worry about it, and may not pay attention to it," she says. "They'll be like, 'I knew about that stock but I was distracted, so I didn't buy it for 5 cents and now it's $500 a share. But I knew about it!'"
RATE SEARCH: Keep that Cancer rising sign happy. Shop Bankrate today for the best high-yield CD rates.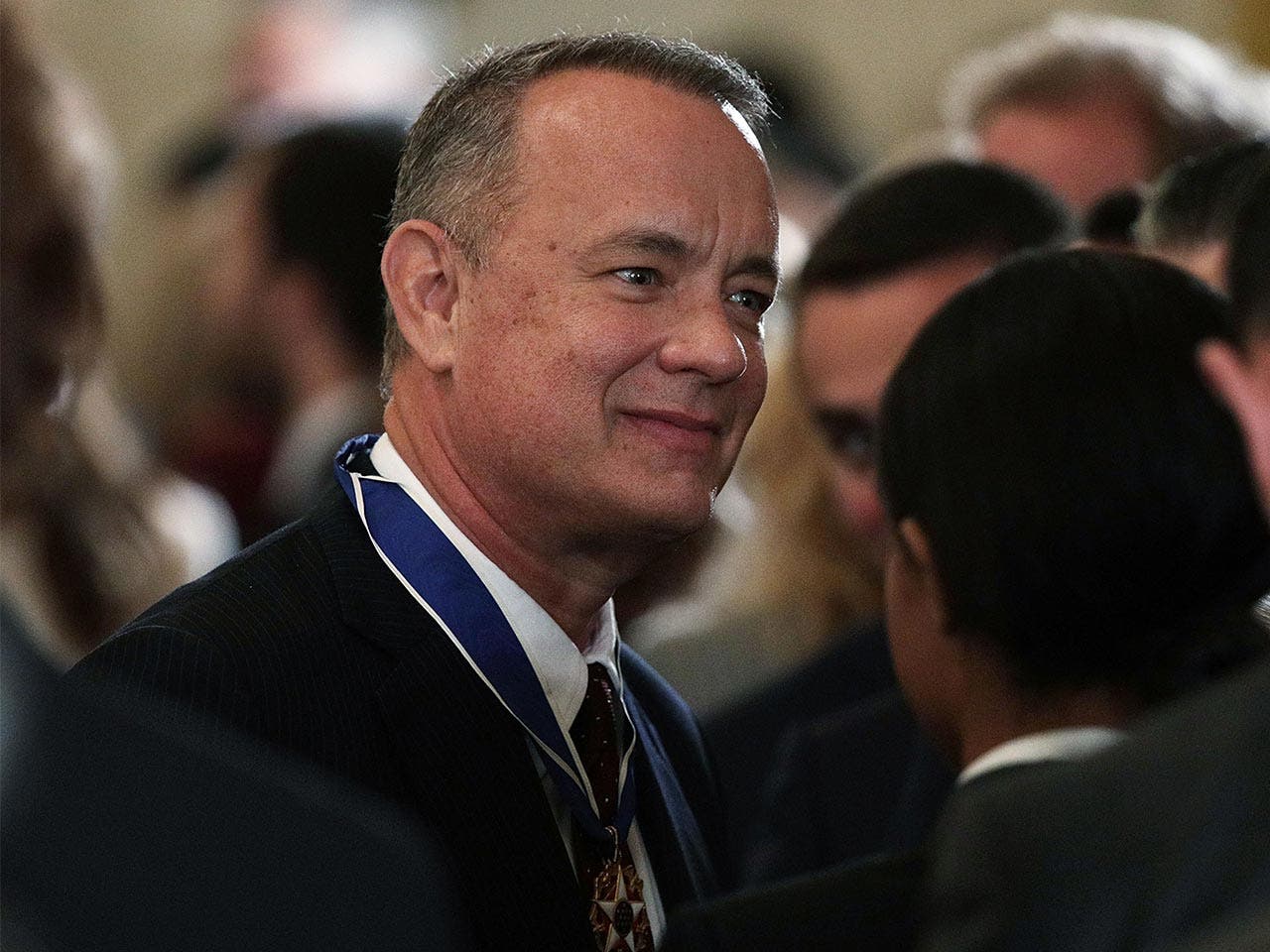 Cancer
Alex Wong/Getty Images
The crab (June 21 – July 22)
Famous people: Selena Gomez, Tom Hanks, Khloe Kardashian, Tom Cruise
Traits: practical, friend-oriented, hates to argue, forgives but doesn't forget
To say that Cancer has money on the brain may be an understatement.
"Cancers are going to buy things to take care of people, and they often don't charge enough or they pay too much because they like to nurture people and appear generous," Ortelee says.
"They're always thinking about money," Finn agrees. "They could have a half-million dollars in the bank, and it wouldn't be enough to be secure, because they're always wondering if they're enough. It comes from a deep sensitivity to safety and security: 'Am I enough?' 'Can I ever be enough?' 'What is enough?' "
Is there a bright side to Cancer's money worries?
"Yes; they're prudent investors, if you're looking at the long term," Finn says. "They would always have savings, always."
That said, Ortelee cautions the Cancer to curb that generosity. "Don't pay for everything. Let the other person grow up and pay their own bills," she advises.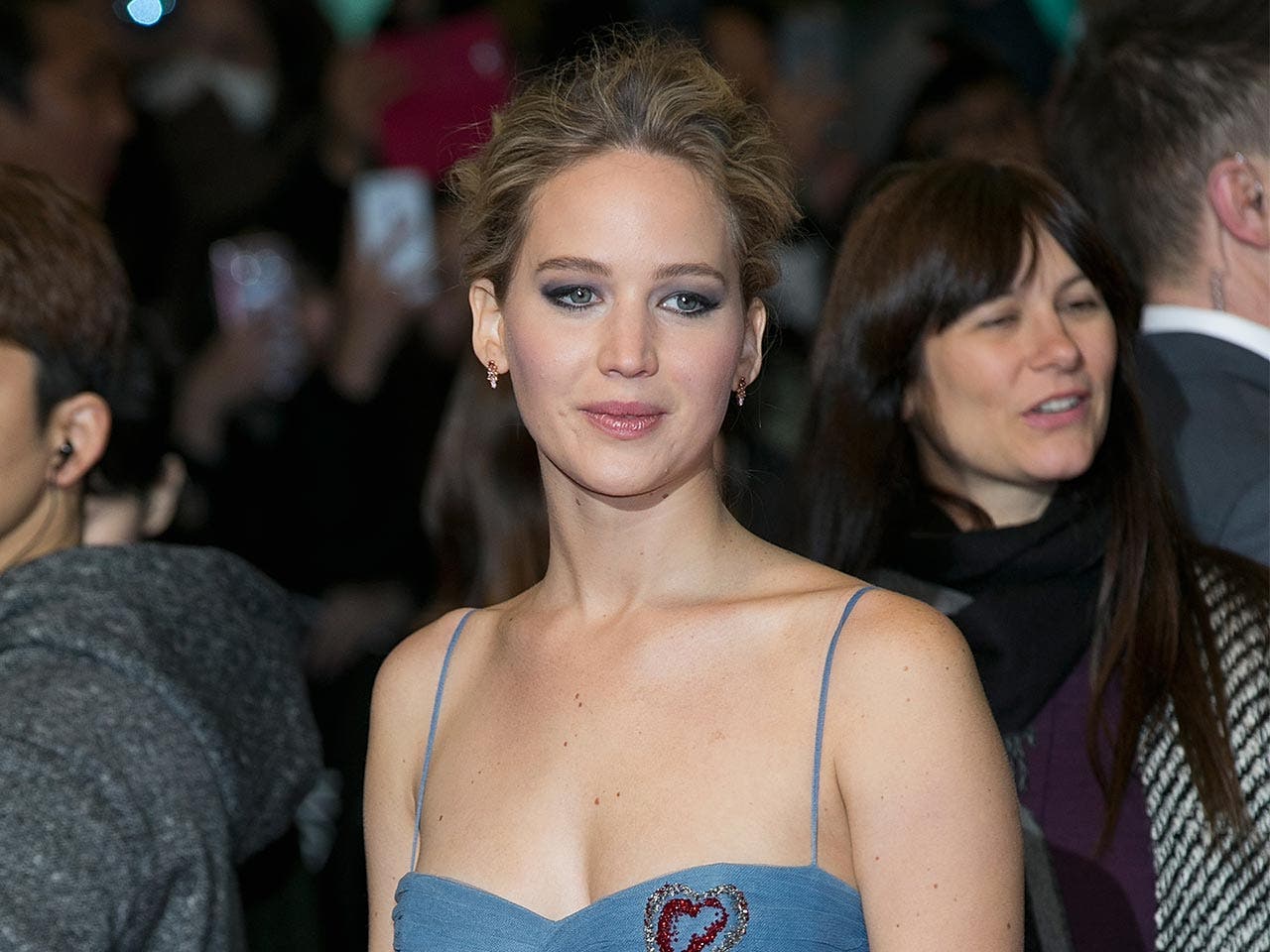 Leo
Han Myung-Gu/Getty Images
The lion (July 23 – Aug. 22)
Famous people: Jennifer Lawrence, Arnold Schwarzenegger, Madonna, President Obama
Traits: creative, dominating, popular, proud
The Leo has an unquenchable appetite for the finer things in life and has a reputation for being extravagant when it comes to spending. But, a Leo rolls best when the going is easiest.
"When they're happy, there is no more generous sign; but when they're unhappy, they become incredibly fearful about sharing and can swing to the opposite extreme and not share anything," Finn says.
Ortelee agrees: "(The) Leo is about showmanship. They tend to like to go to the showy, fancy place, make a big entrance, tip big and do everything over the top when they could probably find a less-expensive alternative — which they won't like — or get other people to pay their fair share rather than treating everybody."
The key to a happy money medium for Leo?
"The challenge for a Leo is to figure out how generosity is beneficial, in general," Finn says. "They are innately generous. Donald Trump is a Gemini with a Leo rising, so that generosity doesn't flow through him very easily."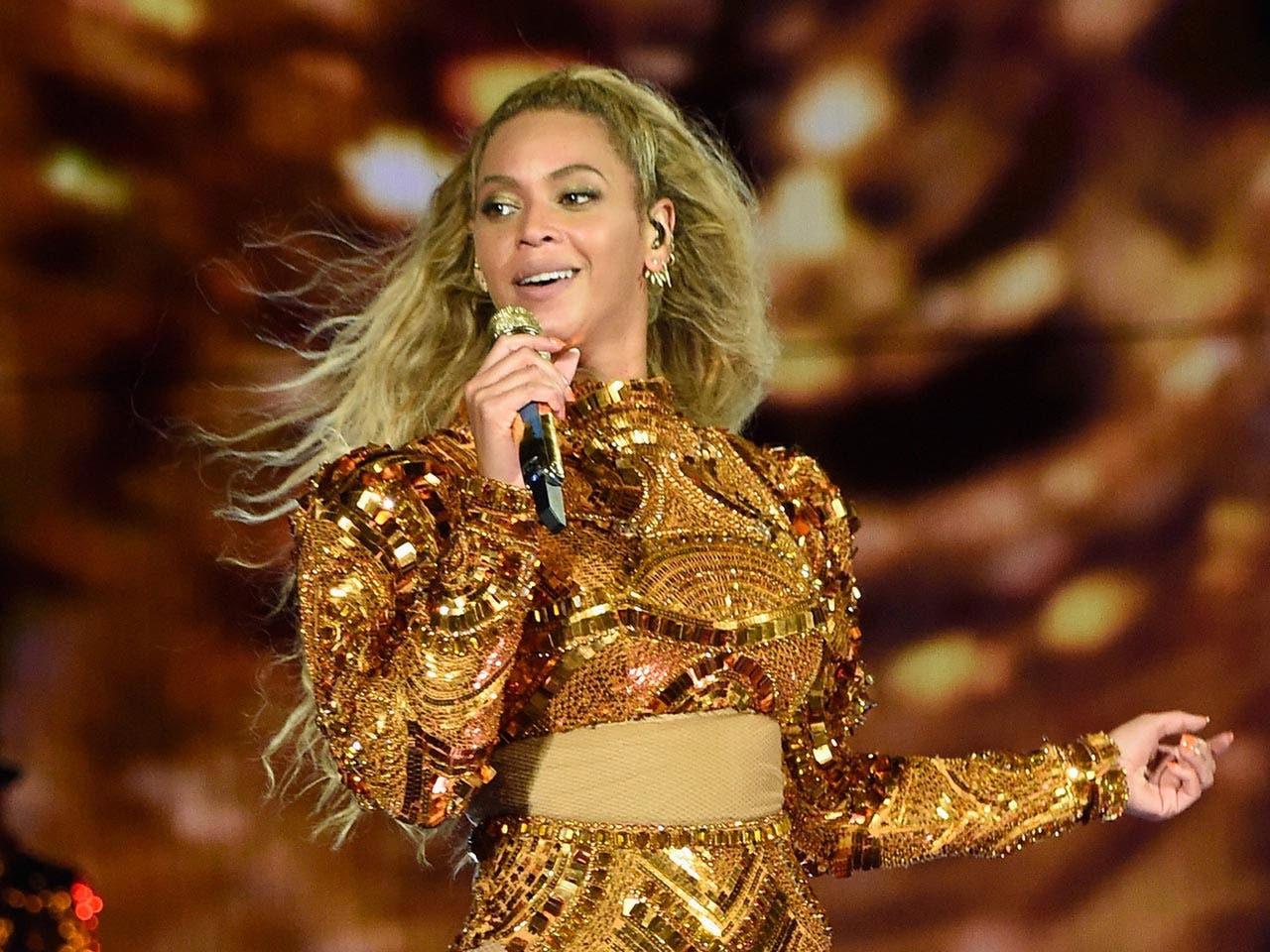 Virgo
Kevin Mazur/Getty Images
The virgin (Aug. 23 – Sept. 22)
Famous people: Beyonce Knowles, Jimmy Fallon, Cameron Diaz, Adam Sandler
Traits: successful, eager to please, creative, clever
Virgo, being an earth sign, would be perfectly content and engaged with the details of managing money, if it weren't for their problematic second house — that pesky, party-girl sign Libra.
"(The) Virgo tends to worry about money, so they tend to deny themselves what they're supposed to get. They work hard as opposed to spending," Ortelee says.
RATE SEARCH: Trying to save money to help manage your finances? Look for the best savings account rates at Bankrate.com today.
Fortunately, this sign has an innate check to help them cope with the party girl next door.
"(The) Virgo always wants to help people; they always want to be of service. They are always looking to see how everything is connected," Finn says. "So, they would be interested in the consequences of how they spend their money – 'What are the ramifications of this?' — which isn't necessarily something that most of us think about."
Virgo's biggest challenge? "You want to say to them, 'It's OK to allow yourself some pleasures,' because you're not going to have a spending issue with them. You're going to have an over-savings and depriving-themselves-of-doing-things" issue, Ortelee says.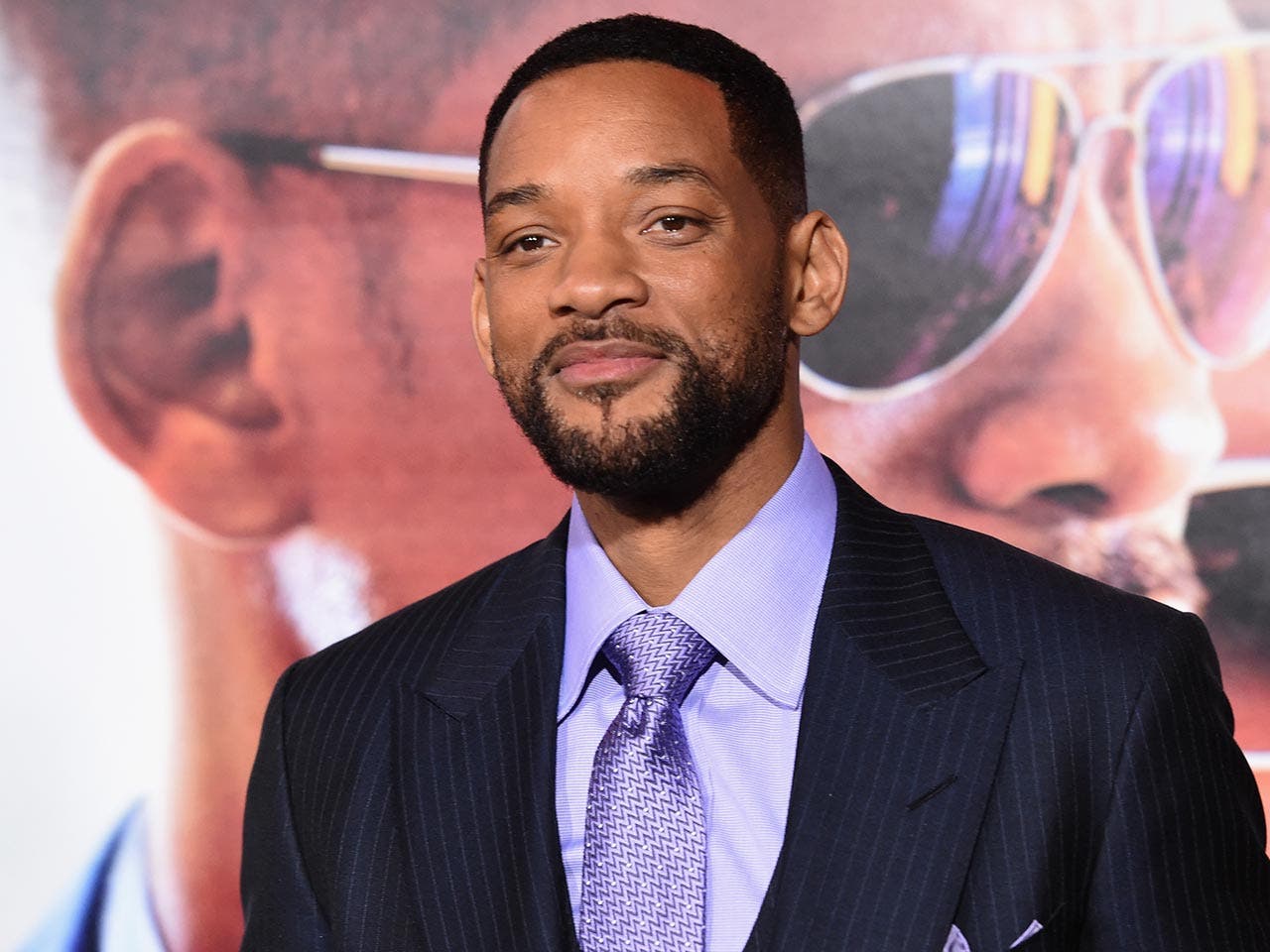 Libra
Jason Merritt/Getty Images
The scales (Sept. 23 – Oct. 22)
Famous people: Kim Kardashian, Bruno Mars, Gwen Stefani, Will Smith
Traits: adventurous, lavish, irresistible, indecisive
True to its symbol, the Libra is always weighing its options. Add a rising sign in Scorpio and things become … well … complicated.
"(The) Scorpio always has a secret, so (the) Libra is going to be holding their financial cards close to their chest," Finn says. "They're not going to want to spend all that freely."
That friction presents some significant challenges, both to Libras and those around them.
"(The) Libra is concerned about how their spending habits affect them, not others. If you add Scorpio, Scorpio isn't interested in a one-on-one with others either. They're interested in the deep," Finn says. "So, if you take Libra and put Scorpio in their second house, they're going to be more concerned about how they're doing and what it's costing them."
Libra's challenge: Let's just say they'd be the last ones to pick up the check.
"That's right; they'd want everybody to chip in," Finn says.
"In fact, because they're ruled by Venus, Libras often have a lot of checks picked up by others," Ortlee adds, "which is not such a bad problem to have."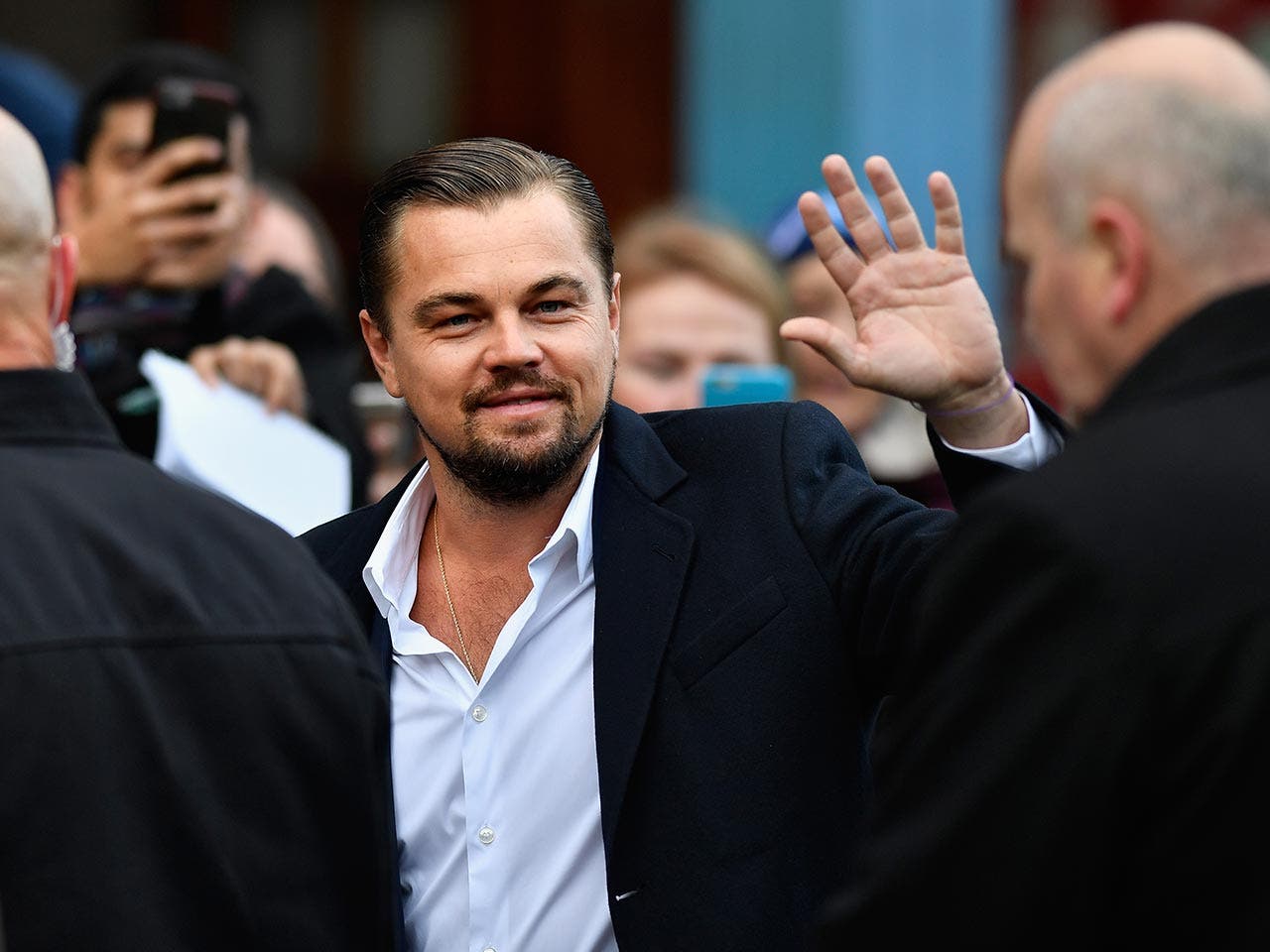 Scorpio
Jeff J Mitchell/Getty Images
The scorpion (Oct. 23 – Nov. 21)
Famous people: Hillary Clinton, Leonardo DiCaprio, Caitlyn Jenner, Bill Gates
Traits: self-reliant, secretive, wise, dominant
The Scorpio may be best known for its scorpion sting. Pluto is its ruler — and essentially seeks to dominate and rule other people's money. So, left unchecked, a Scorpio could be a handful.
Fortunately, its open-minded and loving rising sign Sagittarius helps Scorpio mind its money manners.
"Scorpios are perfect in every way, the natural sign of money and money management," Ortelee says. "The issue is, they try to control through money and say, 'Well, I'll pay if you do this for me,' and that's bad for their karma. They're the natural sign of accountants; they tend to do well keeping track of money."
Finn concurs: "They may be thoughtful and deliberate about how they spend their money, but they are not ungenerous or parsimonious like Libra. They are deliberate about their money, but they do spend it."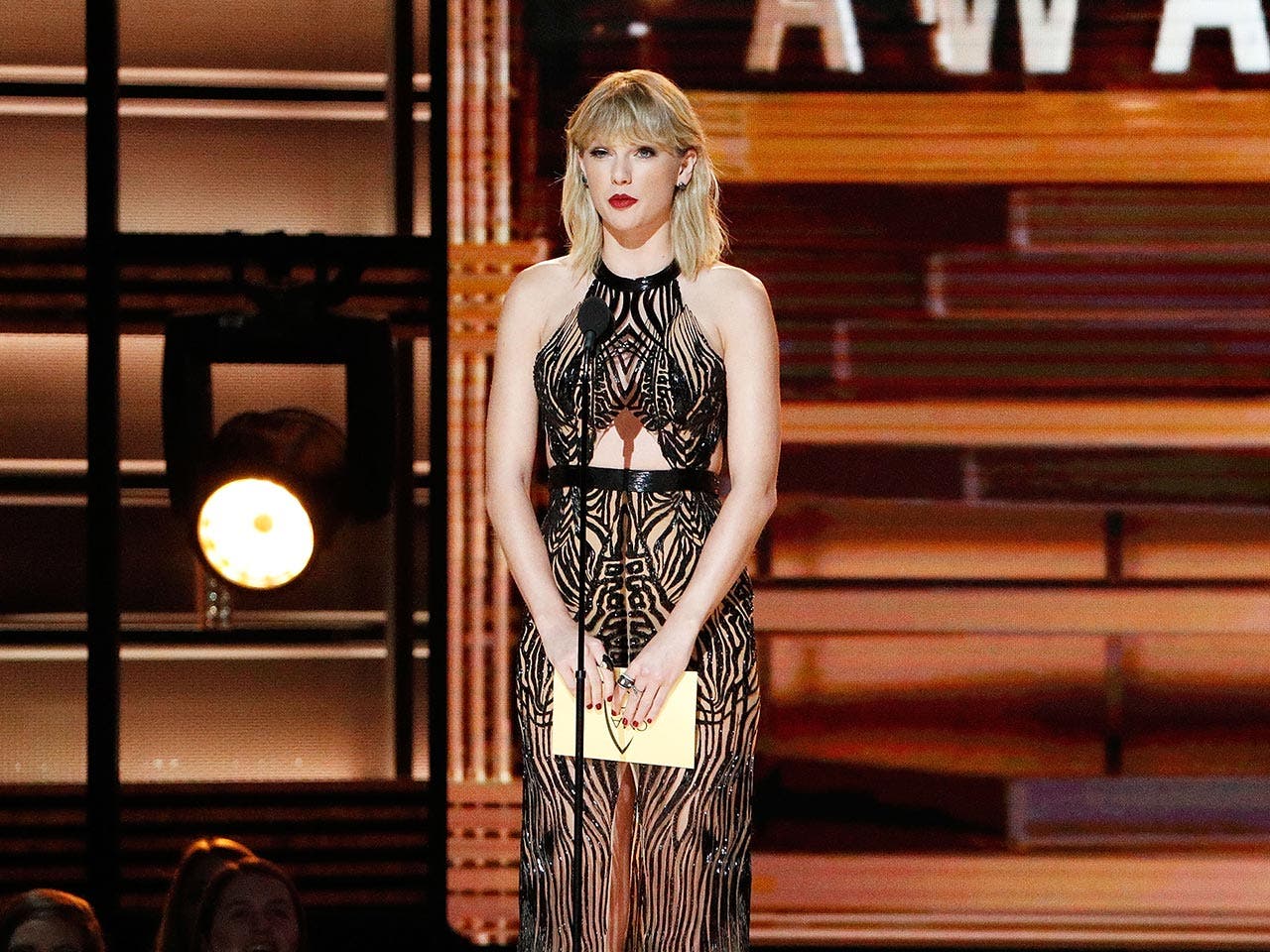 Sagittarius
Taylor Hill/Getty Images
The archer (Nov. 22 – Dec. 21)
Famous people: Taylor Swift, Jay Z, Miley Cyrus, Brad Pitt
Traits: open-minded, insensitive, loving, achiever
True to its symbology, Sagittarius has an archer's aim when it comes to money.
"They're extraordinarily precise about money; they're not extravagant," Finn says. "They may be extravagant about what they talk about, and the way they want to be seen, but they are not extravagant about money. They're very cautious."
That said, add the ultrafrugal Capricorn as its rising sign, and it's hard not to admit that Sagittarius can be cheap.
"They're not as cheap as (the) Capricorn, but they've got that whole fear-of-money thing happening," Finn says.
The upside: "Because they are ruled by Jupiter, they tend to be lucky and have things fall in their lap or other people pay for them, or they get free trips or win things," Ortelee says.
The challenge: "They tend to be a sign of excess," she says. "They can be a little too generous in lending money to friends, and because they have so many friends and don't keep track of it, a lot of times they can get stiffed on loans."
RATE SEARCH: Keep your money safe in a savings account. Shop Bankrate right now for the best high-yield CD rates.