August bargains in the supermarket
Whether you're savoring the summer sunshine or eagerly anticipating back-to-school sales, you've got to love August.
And the month also has plenty to offer in the way of bargains.
August means markdowns on everything from fresh food to school supplies, home decor and even haircuts. From patio furniture to juicy heirloom tomatoes and the best of the grape harvest, sales abound. Whether you're looking for a barbecue grill or something to throw on the grill, you can find a deal.
Here are over a dozen items that will be on sale in August, plus 2 big sales events that will yield some deep discounts.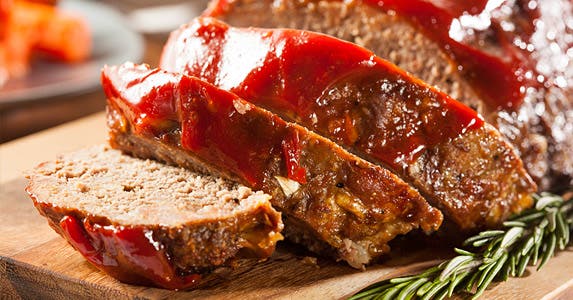 Barbecued meatloaf
Want to give an affordable main course a summertime flair?
Try grilling meatloaf, says Stanley Lobel, partner with Lobel's of New York.
Ground chuck is going for about $4 a pound, he says. And both ground chicken and ground turkey sell for about the same price, he says.
Stanley Lobel, president of the butcher shop Lobel's of New York, has this recipe: 1 cup of bread crumbs plus 1 cup of seltzer for every 3 pounds of ground chuck — along with salt, pepper and garlic to taste. (Add an extra cup of breadcrumbs if you're using ground chicken or turkey, just to get the right consistency for the grill, he suggests.) And form a loaf that's about 2 1/2 inches thick.
It will come off the grill crispy on the outside, juicy on the inside, and "unbelievably delicious," says Lobel. "The intense flavor of the barbecue makes it an incredible meal."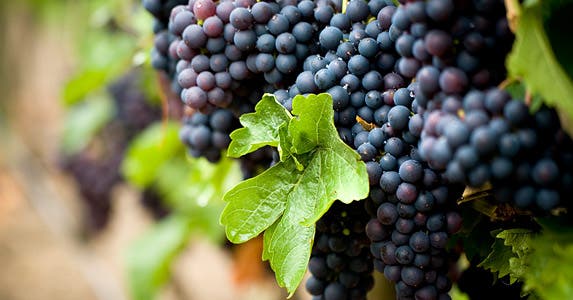 Grapes and tomatoes
For a hot deal on cool fruit, think grapes.
The heat of August "is the best time for grapes," says Chris Romano, associate global produce coordinator for Whole Foods Market.
And this month is also going to bring "some of the best deals," he says.
Since grapes will be "at the peak of production, as well as the peak of flavor," look for a wide selection of varieties — everything from seedless white and red grapes to juicy Concord grapes, and mini Champagne grapes to the supersized scuppernongs and muscadines, he says.
The grapes this year are expected to be especially flavorful, "and all those varieties will be discounted throughout the month 20% to 40%," says Romano.
Summer is also the season for ripe, juicy tomatoes, and August is when you'll find deep discounts on some favorite varieties.
Heirloom tomatoes will be particularly good, says Romano. "August is probably their best month," he says. "There's a proliferation of colors and flavors."
They'll also be about $4 per pound, down $1 to $2 per pound from July, he says.
And other varieties, like big slicer tomatoes and Roma tomatoes, will continue to sell for at least 20% to 30% less than their off-season prices.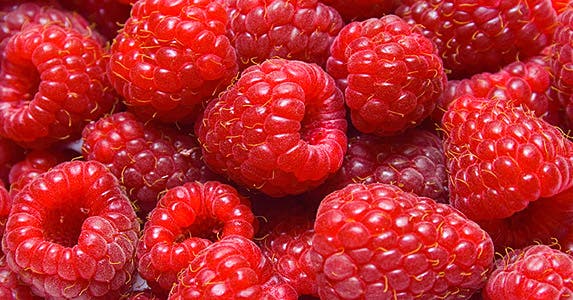 Raspberries, peaches and watermelons
Love the delicate flavor of fresh raspberries? You're in luck this month.
In August, the raspberries will come back, and — weather permitting — fresh berries should be plentiful through early fall, Romano says.
If Mother Nature cooperates, this month consumers "will see some nice deals," he says. Look for discounts of $1 to $1.50 on 6-ounce containers and larger price cuts on the 12-ounce boxes, he says.
More good news: Peaches and nectarines are still plentiful and at roughly the same prices as July, he says. Look for prices 20% to 30% lower than off-season, Romano says.
And for East Coast shoppers, peach and nectarine prices "will come down a lot" as orchards in New Jersey and Pennsylvania start harvesting fruit, he says.
Another summer favorite, watermelon, is still on sale in August, Romano says. As in July, look for them to be plentiful and inexpensive, he says.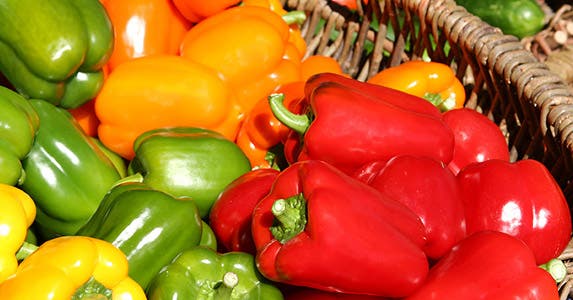 Sweet peppers and fresh corn
"Sweet, colorful bell peppers become a real bargain in August," says Romano.
But they may not look like the bell peppers you've been buying. These are the "elongated, less blocky-shaped" varieties, he says. "They need the long summer months to (bear) fruit," and they're great grilled and in salads, he says.
Look for a rainbow of colors and prices that are up to half off at $1.50 to $2 per pound, he says.
Another great way to serve them: in long slices with cheese or hummus, as a fresh alternative to chips or crackers, Romano says.
The other great veggie buy this month: fresh corn.
Boil it or grill it, then drizzle with olive oil or a little butter. Prices should continue at their July lows: 3 or 4 ears for $1, he says.
Sunflowers
What's a great floral buy for the month of August? Consider sunflowers.
As fall approaches, "they are very well-priced," says Victoria Thanoukos, owner of Kensington Florals & Events in Skokie, Illinois.
What's good is that they'll have deals on multiple bunches of sunflowers — 3 bunches of flowers for $12 or 2 bunches for $10 — "and they might end up being as low as 80 cents per stem," she says.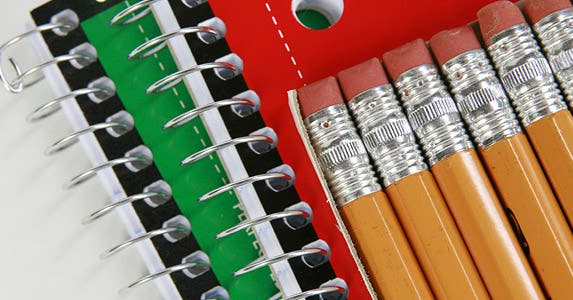 Sales on back-to-school supplies
"Back-to-school is driving August sales and events," says Kendal Perez, spokeswoman for CouponSherpa.com.
And while "you'll start seeing deals in late July, August is considered the best time to buy everything from basic supplies to backpacks and laptops," she says.
With school supplies (folders, paper, notebooks, rulers, etc.), many retailers will offer rock-bottom prices and use them as a "loss-leader," hoping you'll do all of your shopping in one place, she says.
In previous years, that's meant deals like folders for a penny, or scissors, glue and protractors for 25 cents each, Perez says.
Other retailers will offer super-low prices only after you've already spent a specific amount.
So, ultimately shoppers should pay attention and be wise about their shopping. "Look for deals and comparison shop," she says.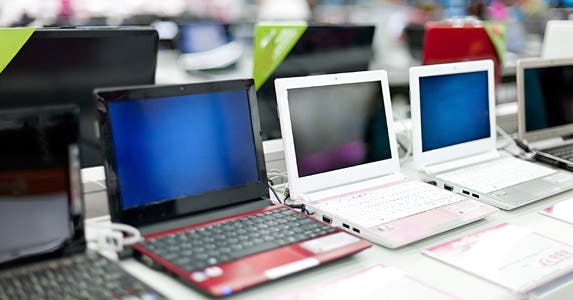 Back-to-school sales: Laptops, haircuts
With laptops, computer makers will bundle in additional software for the same price, and/or offer several hundred dollars' worth of gift cards with purchase, Perez says.
Some big-box retailers also will be offering price cuts on laptops, she says.
One deal you might not expect in August: discounts on kids' haircuts.
Salons know that a lot of parents want to get their children's hair cut before school starts. So look for deals like $10 cuts for elementary-age kids or coupons for $2 off, Perez says.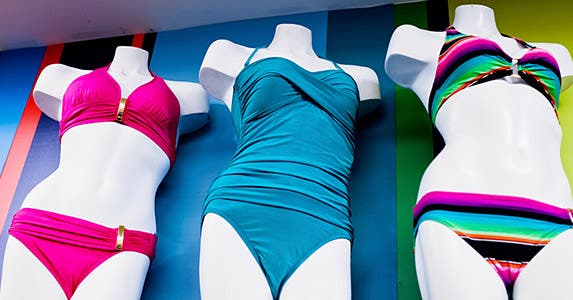 End-of-summer sales
Summer's still here, but you already can find a few bargains on seasonal items. Look for deals on these products.
Clothing: Everything from T-shirts and tank tops to shorts, swimsuits and sandals will be up to 50% off, Perez says.
Patio furniture: "These discounts are getting deep in August," she says. Big-box stores will have patio furniture for up to 75% off this month, Perez says.
Grills: There's still plenty of time to get some use out of a grill this year, including your Labor Day cookout. You'll see deals on grills this month of up to half off, she says.
Want to liven up your patio, deck or veranda? Outdoor decor and serving items will be on clearance this month, and that means prices of up to 75% off. "It's a good time to pick those things up," Perez says.