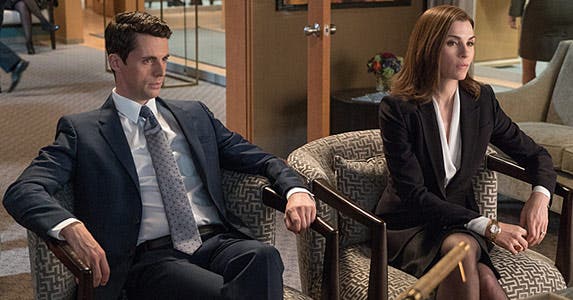 Furnish your home just like a TV show
Every week, we watch characters living lush and large on television shows that have sets ranging from hipster to posh, retro to modern.
So why not furnish your home in the same way?
Fans of shows such as the British-period darling "Downton Abbey" on PBS, the CBS political/legal drama "The Good Wife," Fox's glam hit "Empire," and the mother of all interior-decorating fantasies, AMC's recently ended spree through the 1960s, "Mad Men," have numerous tools at their fingertips to acquire similar furniture items. You might even find actual objects from the sets themselves.
There's a wide world of websites specializing in furnishings similar to TV show set decoration pieces, including retailers that advertise exact replicas. Vintage and thrift stores have the kind of midcentury-modern stuff you might see on "Mad Men." Charity auctions and bidding websites present the opportunity to snatch up beloved and recognizable items from a drama or sitcom. And yard sales, estate sales and flea markets let you find stuff in person and at a cheaper price.
Here are 6 approaches to furnishing your home the way you've seen on a TV show.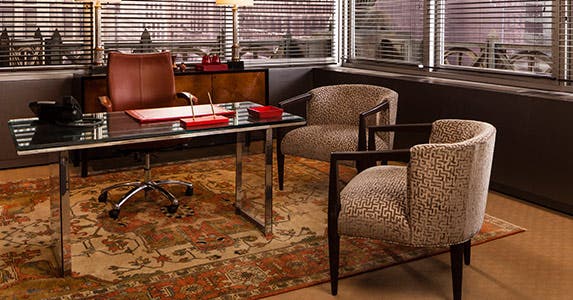 Retailers with replica pieces
Photo credit: Robert Wright
Retailers looking to capitalize on shows with rabid design followings are introducing collections based on the programs.
Take "The Good Wife."
Starring Julianna Margulies as lawyer and political spouse Alicia Florrick, the series showcases a clean-lined and modern aesthetic of plush couches, and chairs in muted tones.
After fans of the drama ogled the furniture on the show, its set decorator Beth Kushnick teamed up with home furnishings company Mitchell Gold + Bob Williams to create "The Good Wife" collection. It features leather-bound armchairs and beds with padded headboards. Less pricey items include accent pillows costing roughly $100.
The show's traditional yet contemporary style "is very attainable," says Dina Morgan, chair of the interior design department at the Fashion Institute of Design & Merchandising in Los Angeles. "It can be re-created at different price points."
Prefer the aristocratic style of "Downton Abbey"? You're in luck. Fans can choose from a selection of inspired merchandise broad enough to please any dowager countess, including "Downton"-based lace runners and other items sold on PBS' website and the English homewares collection "Downton Abbey at Home."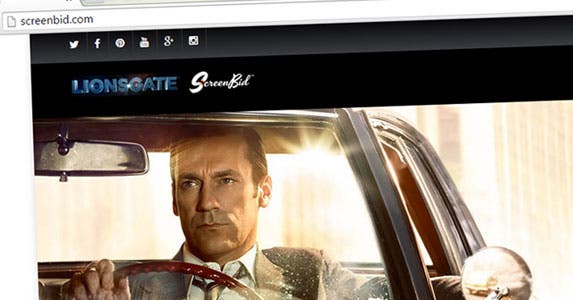 Charity auctions and bidding sites
Lusting after a 1960s side table as seen on "Mad Men"? You might bid on it!
Charity auctions and bidding websites have become increasingly great sources to snag an actual and coveted piece of furniture or home decor from a TV show.
Auction site ScreenBid.com partners with studios and networks to make items used on screen in movies and TV shows available to the buying public. The site has hosted official auctions for now-defunct hits, such as "Sons of Anarchy," "Boardwalk Empire" and "Breaking Bad," with proceeds often benefiting charities.
Objects even come with nifty certificates of authenticity issued by the studio.
A ScreenBid auction for "Mad Men," which aired its last episode in May, boasted almost 1,400 items. Up for grabs? Everything from secretary-turned-ad executive Joan Holloway's office bar cart to a groovy Danish metal ceiling light, a wooden vanity stool and a gold trash can, all found in the apartment of main adman Don Draper.
"There's always an online opportunity to search for a show that's done — and what are they going to do with those pieces?" asks Morgan.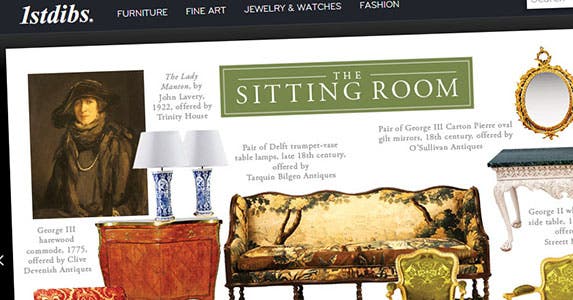 Websites selling similar decor
Fans wanting to live like their favorite TV characters might want to bookmark websites that specialize in selling pieces in a similar style or from the same time period as items seen on popular programs.
You can do broad searches on eBay or Etsy, or you can try websites that curate and are more selective, saving you the legwork. "They're interpreting the look for you," says interior design expert Morgan.
There's 1stDibs.com, a marketplace where antique and fine-furniture dealers offer mint-condition furnishings that resemble ornate "Downton Abbey" pieces.
OneKingsLane.com features vintage, designer and brand-name items fitting for a "Mad Men" aficionado searching for a wooden credenza.
For those itching to buy the kind of glitzy, lacquered and metallic 1930s Hollywood Regency-style furniture that fills the home of record mogul Lucious Lyon on hip-hop dynasty drama "Empire," there's Chairish.com. It bills itself as a site "where design lovers buy and sell."
The website of furniture manufacturer The Sofa Company has a "Mad Men"-esque couch called the "Draper." PotteryBarn.com's "Manhattan" leather sofa resembles the cushy one seen on the CBS comedy "The Big Bang Theory."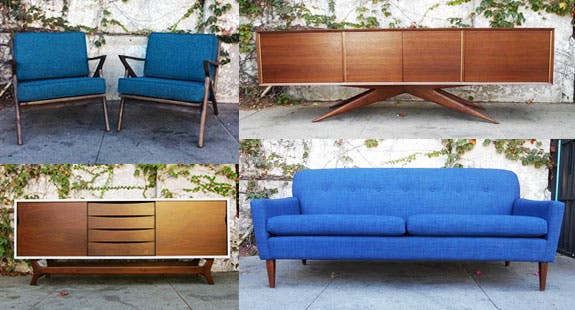 Era-specific vintage shops
Photos courtesy of Sunbeam Vintage
If you love the distinct styles and romantic appeal of period TV shows but don't like the non-tactile nature of online shopping, you can immerse yourself in the merchandise in person at an era-specific vintage shop.
Sunbeam Vintage in Los Angeles, for example, sells "Mad Men"-style vintage and custom-made midcentury modern and modern furniture made out of brass, teak and other materials.
"Mad Men" set decorator Claudette Didul and other industry experts have bought heavily from the store, says owner Ebee Martinez. She says the shop sold 1950s and '60s office credenzas, lights and other furniture to the "Mad Men" team.
"Most people who come here refer to 'Mad Men' because it's still on their brain," says Martinez. "They just want that look. They usually want a whole setup: chairs, credenzas, coffee tables. A lot of bar carts were inspired by 'Mad Men.'"
For the show's fans, Martinez recommends leather-covered barware or club chairs, or low-slung vintage wooden coffee tables by Lane. "Lane is a classic look, with a lot of walnut. It's good furniture and can last a long time," she says.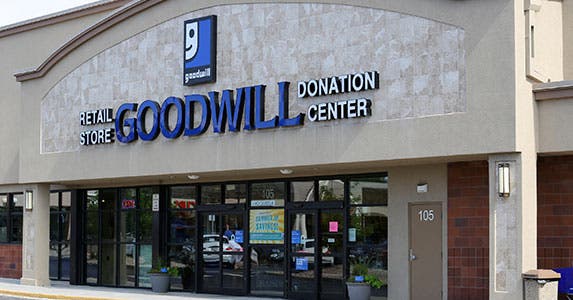 Thrift stores
A search through a thrift store — less era-focused than vintage design and furniture shops — can yield gems similar to furnishings you see on your favorite shows, and at lower prices.
But be prepared to put in some effort.
"If you've been in a lot of thrift shops, it takes a lot of looking," says Morgan of the Fashion Institute of Design and Merchandising. "When the right piece does come in, is it the right price? A thrift shop can be the least expensive way of finding a piece."
Salvation Army and other thrift outlets offer not only clothes and books, but also furniture, lamps and decor pieces. Goodwill has an online auction site with newly used and antique items.
"A lot of the TV production designers are shopping at a lot of places consumers are shopping at, such as Goodwill," Morgan notes.
Set decorators for shows including "Mad Men," the 1980s suburban spy drama "The Americans" on FX, and AMC's "Halt and Catch Fire," which also takes place in the '80s, have mentioned regularly scouring thrift shops for unique items. You can, too!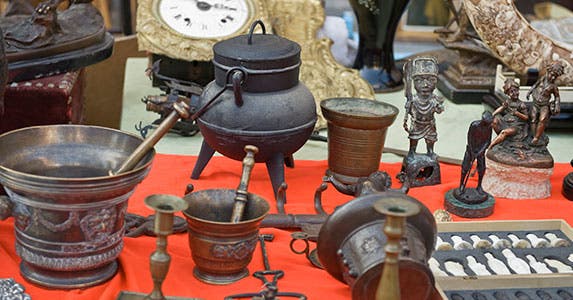 Estate sales, yard sales and flea markets
Many of television's top set decorators — including Kushnick of "The Good Wife" and Summer Eubanks of Showtime's "Homeland" — have praised the treasure-trove potential at yard sales, estate sales and local flea markets.
It can be difficult to know in advance whether a particular yard sale is worth checking out. To find quality estate sales, Morgan recommends searching through EstateSales.net. It lists estate sales scheduled within a general area. "It's a lovely site, and you can peruse those sales through pictures," she says.
As for flea markets, the 1 held each month at the Rose Bowl in Pasadena, California, inspired "The Big Bang Theory" set decorator Ann Shea as she was looking for the right items for the nerd-perfect apartment shared by the show's lead characters, Sheldon Cooper and Leonard Hofstadter. "Big Bang" takes place in Pasadena.
Kushnick, decorator of "The Good Wife," says fans should not go to estate sales and flea markets empty-handed.
"Make yourself a workbook that you've developed with your research and shop with it," she told Country Living magazine. She also recommends personalizing your finds with your own embellishments.