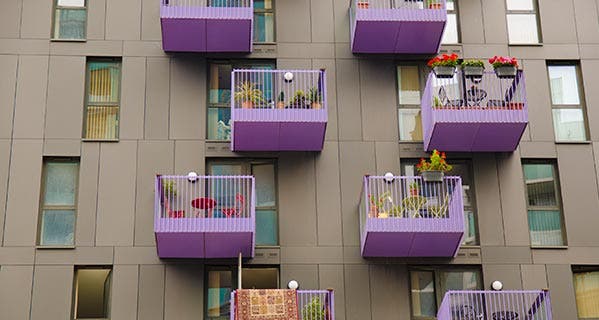 The Federal Housing Administration is changing its condominium approval process.
The changes, which were announced last week at the National Association of Realtors annual conference in San Diego, address the FHA's existing condo rules by:
Modifying the requirements for condo project recertification.
Revising the FHA's required owner-occupancy percentage calculation.
Expanding eligible condo project insurance coverages.
"Realtors and consumers got a welcome piece of news with (the Department of Housing and Urban Development's) commitment to fix FHA's condo policies and broaden opportunities for families to find a home," Chris Polychron, NAR president, says in a statement.
More on the owner-occupancy percentage calculation
To be considered for FHA approval, 50% of the units in a condominium project must be owner-occupied.
The calculation of the owner-occupancy percentage will be modified by considering condo units that aren't investor-owned to be owner-occupied, if they meet specific requirements, including not being occupied by a tenant, or being vacant and listed for rent or sale.
Why should you care?
What might be the key takeaway for consumers with this announcement is that the provisions will "increase the pool of condominium projects eligible for FHA approval, thus increasing affordable housing options for 1st-time and low- to moderate-income homebuyers," according to the HUD mortgagee letter on the new guidelines.
The guidelines took effect Friday and will expire in 1 year, unless the FHA develops more permanent changes.
"Condos are often the most affordable option for homebuyers, especially 1st-time buyers, and making sure FHA financing is an option is important to supporting homeownership," Polychron says.
Learn these 3 crucial lessons before you even consider getting a mortgage.
Is your credit mortgage-ready? Get your free credit score at myBankrate.
Follow me on Twitter @CrissiPonder.