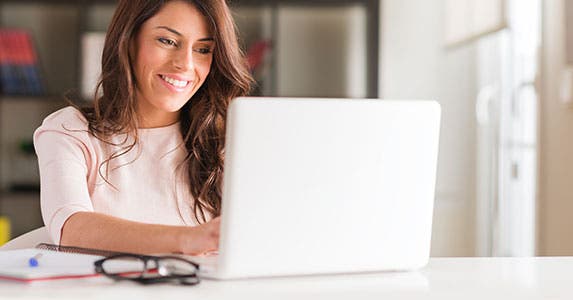 What's your email worth?
Remember when it seemed like every time you were ready to buy something at the mall, a clerk would offer a discount on it … if you opened a store credit card?
You don't hear that offer as much, especially if you're spending less at the mall and more online.
Instead of tempting offers connected to opening a credit card, now boxes pop up before you enter many online shopping sites, offering money off your next purchase if you just submit your email address.
So, why would something you can establish for free — an email account — be valuable to a retailer?
"Because email is the best way to communicate with customers; no other method is as good," says Kurt Kendall, retail strategist with consulting firm Kurt Salmon.
Here's how your email address is a hook retailers can use to reel you in, as well as some insight into whether it's worth it for you to provide the bait.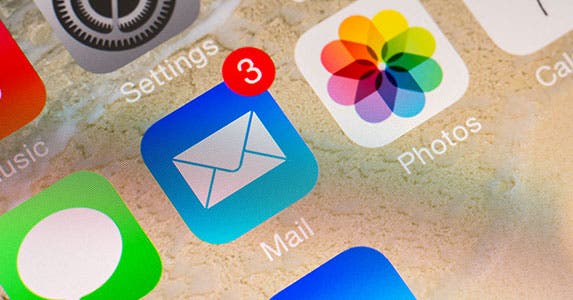 Why your email is so valuable
If you pop into a physical store and browse — but don't purchase — an attentive clerk would ask if he could help you before you reach the door.
Online merchants also don't want visitors to look and leave.
The discount for email promotions will typically require you to check an agreement with certain terms, one being that you agree to future email messages, says Kendall. "They can reach out again and again with targeted messages on what you may like," he says.
Armed with an email, retailers can buy more demographic data attached to it, like the age, gender and ZIP code of the holder, building a profile of what the likely tastes and needs of the email holder may be, Kendall says.
It's also likely that you're allowing the site to establish "cookies" on your device's browser, so the "next time you visit the site, they know it is you so they can track you," says Kendall. By tracking your Web activity — such as other online shopping sites you visit — the site knows more about what you want.
When a retailer knows you're looking for sweaters, for instance, it will email you with a subject line touting a new sweater promotion. "If you don't recognize the sender or don't like the subject line, you're not going to open the email," says Tom Sather, senior director of research at Return Path, an email analytics firm.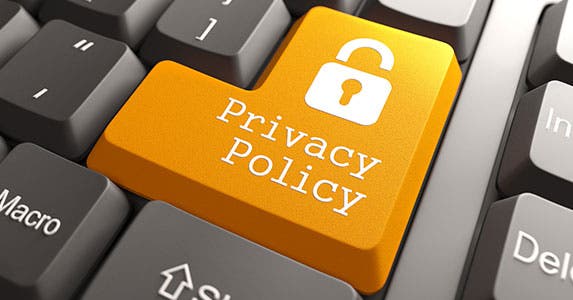 Who else gets your information?
"Any online business must have a privacy policy," says Paul Stephens, director of policy and advocacy at Privacy Rights Clearinghouse.
Submitting an email will bring up a box to click, saying that the consumer agrees with that policy — although Stephens acknowledges that few may take the time to read through them.
Online retailers not only buy information related to an email to build a customer profile, they may also sell their customer data to other parties, says Stephens. If sites do share data, that must be disclosed in the privacy policy, he says.
Some consumers have reason to avoid dissemination of their data. Stephens draws this example: "What if you're obese and you buy extra-large clothes. Could that get to a life insurer?"
Moreover, sites may employ "price discrimination," Stephens says. That means programs that analyze your purchase history may determine you're willing to pay a few dollars more for an item than another customer is — and when you log on, the price that you're expected to pay is posted, Stephens says. Someone else looking at the site with a different history would see a lower price.
Even with the differences, many consumers like the convenience of being alerted to products they want, according to an Oracle survey of consumers in eight countries. "More than 70 percent indicated they wanted a targeted (shopping) experience," says Andrea Morgan Vandome, vice president of retail strategy at Oracle.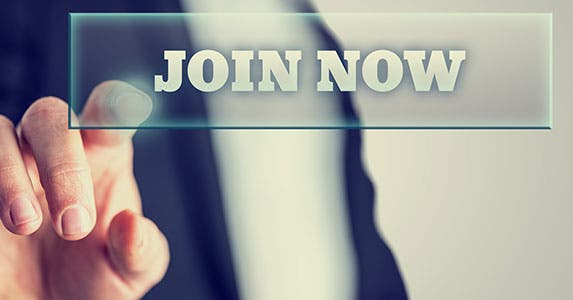 Why email is the ticket to 'member' sites
Some sites won't even allow visitors to start shopping unless they first "join" by providing an email.
The membership model is important because product manufacturers are comfortable offering limited-time discounts to an exclusive customer base as opposed to widely advertising a special, says Laura Jones, a spokeswoman for Zulily.com. Also, members tend to be interested in certain types and categories of merchandise, giving product providers some assurance that a limited special offer will be quickly bought up.
Flash-sale site HauteLook, owned by Nordstrom, reports that sale "events" offering limited inventory merchandise last between 48 and 72 hours, with popular items selling out within the first hour.
But many flash sites have gone out of business, reports Scott Anderson, director of public relations for Experian Marketing Services. "The surviving sites have continued to increase traffic for the category overall," Anderson wrote in an email.
Kendall says the discounts on member sites aren't necessarily rock bottom. However, the people who typically use these sites are the "discriminating shoppers" who track prices and like the selections member sites offer.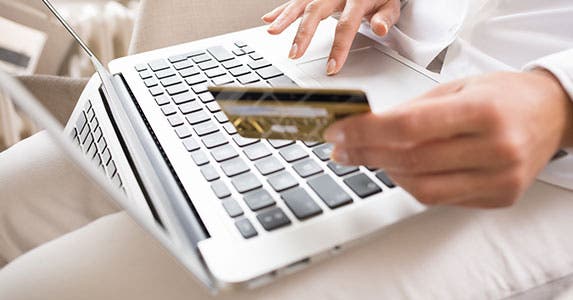 When emails lead to overspending
Sara Walker, a mother in suburban Chicago, likes the merchandise that is targeted to her tastes at member sites like Zulily and One Kings Lane.
While she laments about "all the time I spend online looking to get good ideas," she says she "doesn't often pull the trigger and actually buy."
Like Walker, the majority of the population can look and not buy, but about 10 percent do spend compulsively, says Terrence Shulman of The Shulman Center for Compulsive Theft, Spending and Hoarding in Franklin, Michigan.
All of us shop, Shulman says, but there's a line between enthusiastic bargain hunting and uncontrollable urges to buy. The latter is usually characterized by some level of financial distress, like the inability to pay down credit cards. Another telltale signal is secretly storing purchased items and shame after spending, he notes.
Subject lines like "An extra 30 percent off sale items today!" will only "bombard (compulsive shoppers) with opportunities to spend," he says.
For those without overt signs of addiction, still be wary of how regular doses of email impact your shopping behavior, says Shulman. "The Internet opens a gateway for addictive behaviors," he says. Clicking through emails to view the offerings can be habit forming, he warns, devouring time and money.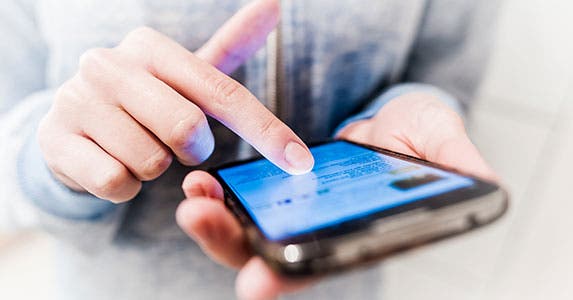 How to control your email
It's less likely that you'll encounter discounts for email deals at sites you frequently purchase from, Sather says. But sometimes visiting a familiar site with a new device may trigger an offer, he notes.
And if it's been some time since you've shopped, the site may "want you to re-identify yourself" by offering an email for discount, says Morgan Vandome.
Signing up for email and using the discount offer doesn't bind you to receiving ongoing email messages. "There is always the option to 'opt out,'" says Morgan Vandome.
Within 10 business days of opting out — which is done by scrolling down to the end of an email and clicking through to the unsubscribe box — law requires emails to stop, says Sather.
Simply establishing a separate email address to be used only for shopping — and that you can check less frequently than your primary mail — can control temptation. "About 25 percent of people use a secondary address for shopping," Sather says.
Moreover, those who don't want cookies to follow them around the Internet can block them, Sather says.