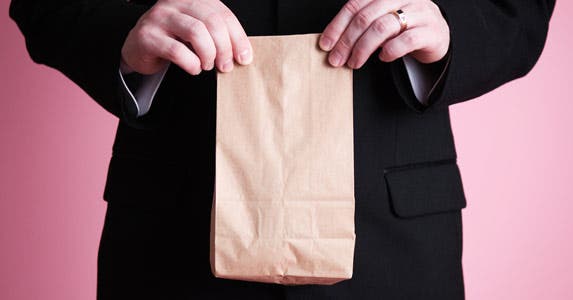 Take your lunch to work and save?
Editor's note: Each week, one of Bankrate's personal finance reporters is reporting on a new way to save and chronicling the savings journey.
First off, I have a confession. We journalists are big on "full disclosure," so as we go all "foodie" for this "52 weeks of savings challenge," here goes: I like food. And I like to cook. Whew! I feel better already.
Over the years, that's been a fairly optimal combination. My wife has said it is one of the things that attracted her to me (and that worked out well). I do virtually all of our family's grocery shopping and cooking when we're eating together or entertaining.
I'm absolutely willing to invest time in food preparation, when I have time. However, I don't like to spend more money than I have to. So, I've made a habit of finding stores in the Washington suburbs where I think I can stretch my dollars the best.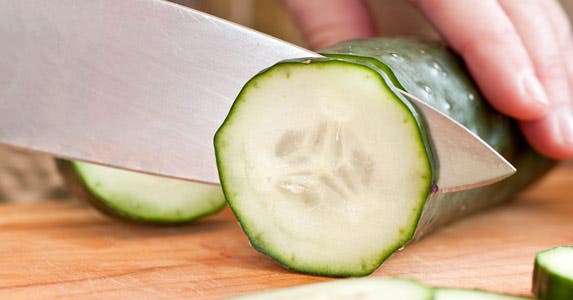 So … about lunch
As a working journalist these past several decades (yeah, I'm that old), one hasn't often had the luxury of time (or funding) to regularly dine in restaurants for lunch.
So, when I head to the grocery store on Sundays, my goal is to get a week's supply of food, including the ingredients I need to make salads for lunch, plus frozen meals to be prepared in the microwave.
Here's what I typically buy for a week:
16 ounces washed and cut kale: $2.69.
22 ounces romaine lettuce hearts: $2.99.
One seedless cucumber: $2.50.
1 quart grape tomatoes: $3.99.
1 pound red onion: $3.60.
Two red peppers: $2.
Salad dressing, either prepared or homemade: approximately $0.75 for the week.
Five frozen food entrees, ranging from about $2 to $3.79 per lunch, choosing between Lean Cuisine and Amy's Organic, the latter being more expensive: approximately $13.50.
My weekly lunch total: $32.02.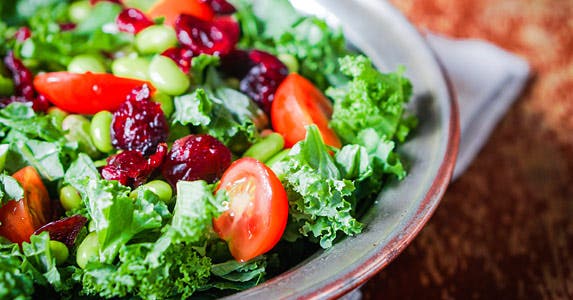 16 servings for $18.52
For the sake of convenience, I make about half of the salad Sunday and then produce another batch later in the week so the lettuce stays fresher. When cut up, the lettuce begins to fade more quickly than most of the other produce, I've found.
By my calculations, all of this produce yields about 16 servings of salad, but you might want a larger serving yourself. So, there's some for lunch and some for the family at dinner (including me). I add a few other ingredients at home or change the salad dressing or the kale/lettuce mix to keep it "interesting."
The total cost of the salad, based on this list, is $18.52. Divide that by 16 servings, and it comes out to about $1.16 a serving. Even if you wanted twice the serving size, it works out to just over $2, which isn't bad at all.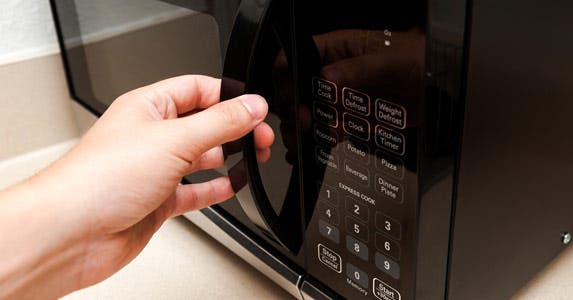 My cash-saving routine
Let's say I take the most expensive of the frozen entrees to lunch every day at $3.79. Add the cost of the salad, and my total daily cost is $4.95.
If I buy the cheaper frozen entree, the daily cost plunges to $3.16. That's a lot cheaper than buying prepared food, such as salad and sandwiches around my office in fairly pricey downtown Washington.
Some days, I can save a couple of bucks or so more by eating leftovers (from a previous dinner) for lunch. That way, you can maintain a relatively healthy diet and keep your food budget in shape, as well.
My simple change of taking my lunch to work makes a big difference in my budget. Calculate how your own lunch savings could bulk up your bank account.