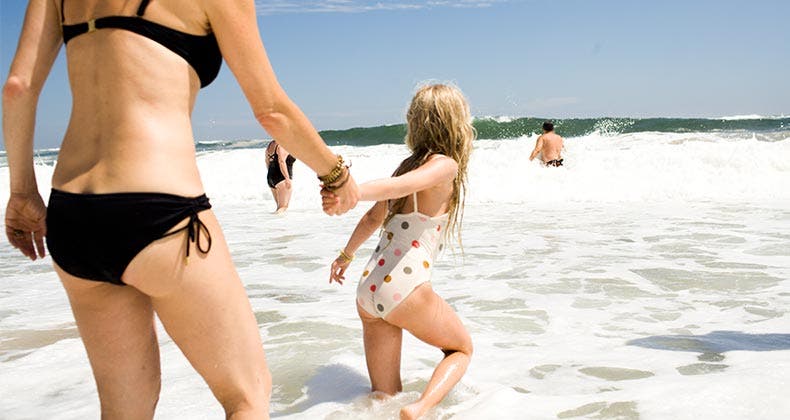 10 priciest beach cities
Michael Edwards/Getty Images
For many travelers, vacation means a few relaxing days of sun and surf. That combination can be costly, but sometimes you feel like treating yourself.
The good news: With a little planning and advice from local experts, you can enjoy a pricey beach or coastal destination this summer for less. Bank the savings, splurge on a few meals or memorable experiences — or stretch out that trip and stay a little longer.
Business Travel News annually ranks 100 U.S. cities by the cost of an individual stay — including hotel room, meals and rental car. Here, Bankrate takes a closer look at the most expensive beach and coastal options on that list, along with some tips for cutting those costs. Half of them are in — you guessed it — California.
So if you're looking to enjoy an expensive destination this summer for less, read on about the 10 most expensive cities with beaches that may tempt you.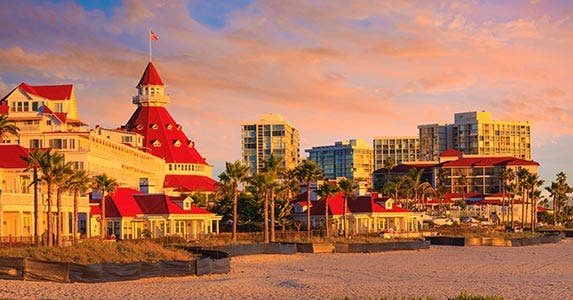 No. 10: San Diego
In San Diego, it's summer pretty much all year long.
Between consistent 70-degree temperatures and 70 miles of sandy coastline, the area is a beach-goer's paradise, says Robert Arends, public relations manager for the San Diego Tourism Authority.
From Swami's near Encinitas — a favorite with surfers — to Coronado Beach (ranked as one of the country's top 10 beaches in 2016 by Dr. Beach), residents and visitors alike make the most of the sand and sunshine with surfing, snorkeling, stand-up paddle boarding and simply strolling.
And from Memorial Day to Labor Day, the area "really picks up" with vacationers, says Arends.
During the summer, hotel rates in San Diego County range from $133 per night to $252, says Arends.
When it comes to food, locals flock to places like Liberty Public Market, a food mall where artisanal purveyors offer everything from craft beer and seafood to dessert. They grab hot dogs on the pier at Fathom Bistro Bait & Tackle on Shelter Island. And they enjoy "authentic Cali-Baja cuisine" with tacos at Puesto, he says.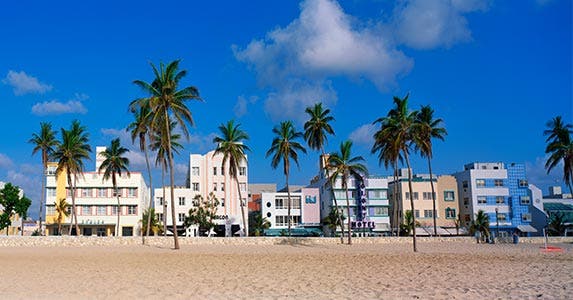 No. 9: Miami
VisionsofAmerica/Joe Sohm/GettyImages
Travelers in search of sunshine, beaches and sea breezes can enjoy them all year long in Miami.
Unlike a lot of beach destinations, prices actually drop in summer since that's the offseason.
Rooms that are $400/night in March can drop to $250, says Rolando Aedo, executive vice president and chief marketing officer for the Greater Miami Convention & Visitors Bureau.
During the summer, downtown Miami hotels average $150 a night, while accommodations on the beach average $250 per night. And many provide beach shuttles, too, Aedo says.
Miami also has a lot of vacation home rentals "and more and more, we're seeing people choose that as an option," he says.
Affordable activities abound. Take in the Mango Festival July 9-10 at the Fairchild Tropical Botanic Garden, "one of the most beautiful botanical gardens, and right on the waterfront," he says.
And enjoy authentic Cuban comfort food at Puerto Sagua on Collins Avenue, says Aedo.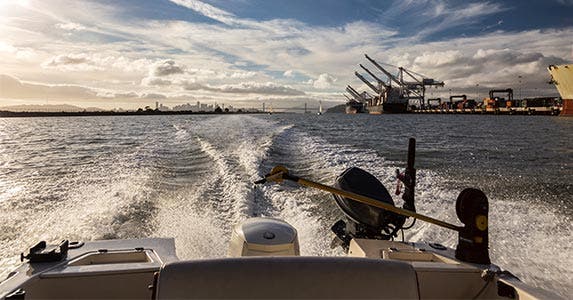 No. 8: Oakland, California
Stickney Design/Getty Images
Jack London Square, right on the Oakland Estuary, is the city's popular waterfront district.
Visitors enjoy everything from biking, kayaking and paddle boarding to dining and shopping, says Frances Wong, spokeswoman for Visit Oakland.
A walking or biking tour of the Oakland Urban Wine Trail leads to 10 local wineries. "It's a really neat way to explore," she says.
Located on the mainland across the bay from San Francisco, Oakland can be an expensive place to stay. But "it's an affordable and convenient Bay area destination," says Wong.
During the summer, the average hotel room costs $160 to $200 a night, she says. "Oakland is still more of a hotel place," she says, though "Airbnb is getting very popular."
The city offers plenty of free and low-cost activities, along with some great affordable local restaurants. Check out the farmers' market around Jack London Square on Sundays. Or enjoy free movies on the square every other Thursday.
"Dancing under the stars" on Friday evenings starts with a dance lesson on the square — everything from the cha cha to line dancing — and morphs into an all-night dance party.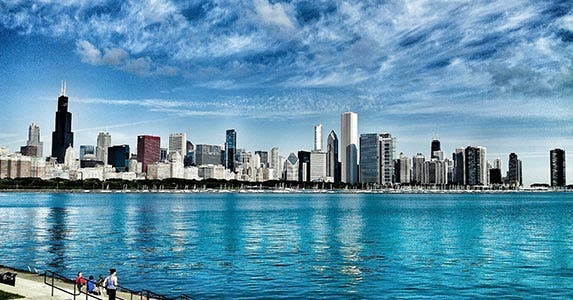 No. 7: Chicago
Frank Schiefelbein / EyeEm/Getty Images
Chicago might not be the first place you consider when you think of beach destinations.
But, thanks to Lake Michigan, the "city of big shoulders" offers 26 miles of beachfront and more than 2 dozen separate beaches. "They're really cool," says Zvezdana Kubat, spokesperson for the Chicago Park District. "And they're free."
In the summer, residents and visitors swim, play volleyball and enjoy yoga on the beach, among other activities, she says. And several of the beaches also have outdoor beer gardens.
Hotel rooms rates average $218 per night throughout the year, according to the Business Travel News 2016 Corporate Travel Index. But the city also has a wealth of free and affordable activities and attractions.
During the summer, Chicago hosts a variety of street festivals. "Every weekend, it's a different neighborhood," says Kubat.
It's also a great city for foodies, with hundreds of dining options.
Check out "Taste of Chicago," July 6-10, which showcases some of the city's best food, along with a first-class musical lineup featuring Billy Idol and the Isley Brothers.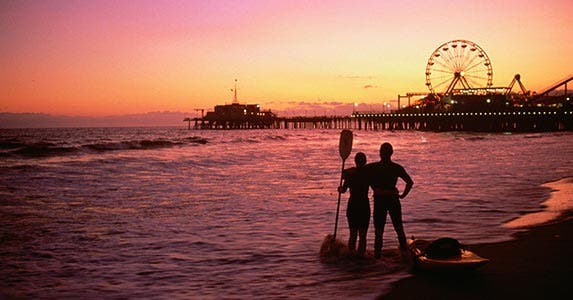 No. 6: Los Angeles
Grant Faint/Getty Images
Southern California is synonymous with beach life.
"We have so many amazing beaches in Los Angeles, says Jamie Foley, spokeswoman for the Los Angeles Tourism & Convention Board.
"The beach scene varies, depending on which one you visit," she says. El Porto is "one of the best surfing spots in the world." Malibu offers great surfing in a quieter setting. "The people-watching in Venice is unparalleled," Foley says.
In metro Los Angeles, the average price for a hotel room during the summer is $170, says Foley. Near L.A.'s beaches, it's $145.
"We have beautiful weather year-round, but I really think that L.A. comes alive in the summer," she says.
Pershing Square offers free outdoor concerts, movies and events 4 evenings a week during the summer.
Or enjoy free jazz concerts Tuesday evenings at Hollywood & Highland, an upscale outdoor shopping and entertainment area. Visitors there can also see the Dolby Theatre (home of the Oscars) and, of course, the Hollywood Walk of Fame.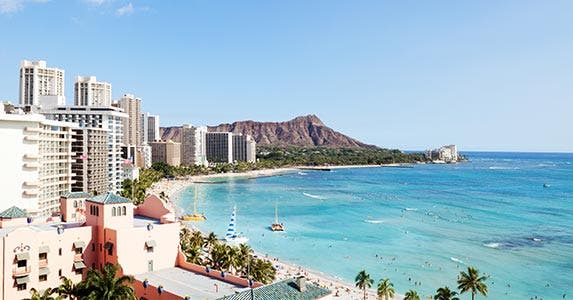 No. 5: Honolulu
M Swiet Productions/GettyImages
If you want to trade internet surfing for a week or two of the real thing, Honolulu's got to be high on your list.
The Hawaiian Islands are a surfing mecca. Every December, the island of Oahu — home to state capital Honolulu — hosts the Billabong Pipe Masters, the biggest event in pro surfing, says Noelani Schilling-Wheeler, spokeswoman for the Oahu Visitors Bureau.
For mainlanders, getting to Honolulu and staying there isn't cheap. Hotels run $250 a night and up, says Schilling-Wheeler.
But there are a lot of affordable sites, activities and places to eat inexpensively — and well, she says.
Check out the Prince Lot Hula Festival July 16 and 17, which features authentic hula performances under the monkey pod trees of Moanalua Gardens, with music, crafts and food, she says.
This December marks the 75th anniversary of the attack on Pearl Harbor. Events and ceremonies to commemorate the anniversary are planned for Dec. 1 through 11, so visitors should book as far in advance as possible.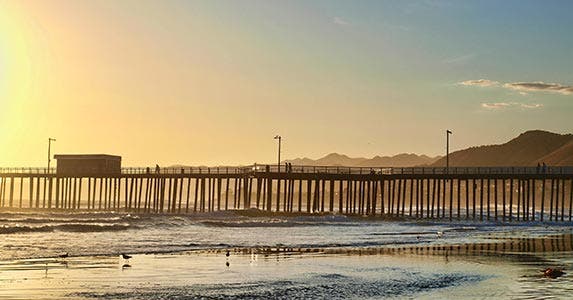 No. 4: Santa Barbara, California
Jean Schmitz/Getty Images
Looking for a place to stroll the beach, enjoy seafood fresh off the boat or celebrate the solstice?
Santa Barbara has it all — not to mention some of the most beautiful beaches that stretch "from downtown Santa Barbara to Montecito," says Karna Hughes, spokeswoman for Visit Santa Barbara.
It's also home to California's oldest working wooden wharf, which features restaurants, a wine tasting room and plenty of spots to fish, she says.
Visitors can get a glimpse of what goes on beneath the water at the Santa Barbara Museum of Natural History's Sea Center, which features hands-on and behind-the-scenes activities.
Summer events include the Old Spanish Days Fiesta (Aug. 3-7), which showcases everything from food and flamenco to a parade and a rodeo.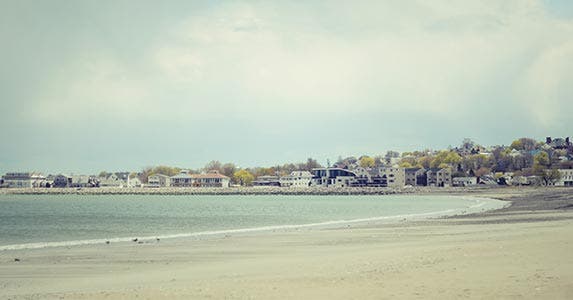 No. 3: Boston
Kasia Baumann/GettyImages
At Boston's Revere Beach, "artists descend and create larger-than-life sand sculptures," says David O'Donnell, senior manager of media relations for the Greater Boston Convention & Visitors Bureau. The Revere Beach International Sand Sculpting Festival, this year held July 22-24, features pros and amateurs alike who will transform beach sand into everything from mystical creatures to famous landmarks.
The city also boasts some great beaches on the south side: Carson Beach and Castle Island, he says.
And Bostonians love their beaches. They hike, swim, kayak, throw clam bakes and grab lobster rolls and hot dogs at spots like Sullivan's and the Summer Shack.
Lodging isn't cheap. Hotels average $250 to $275 per night during the summer, says O'Donnell, while independent hotels and bed-and-breakfasts can run from $199 to $249. And while the city also has some short-term rental agencies, hotels and B&Bs are more common options for visitors, he says.
Another beach not to be missed: Boston Harbor Islands National and State Park. The park offers a spectacular view of the network of islands and the Boston skyline.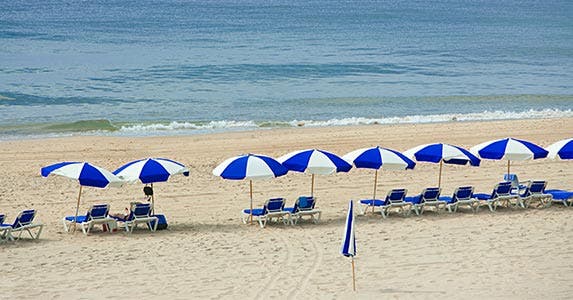 No. 2: The Hamptons (New York)
ImageSource/Getty Images
Picture the quintessential, cinematic East Coast summer beach getaway, and you're probably envisioning the Hamptons.
Best of all, from May through October, "there's always something going on in the Hamptons," says Janet Clark, visitor service manager for the Long Island Convention & Visitors Bureau and Sports Commission.
Beaches each have their own distinct vibe. While some are secluded, others attract families and some are more of a party scene, especially in the evenings, she says.
For lodging, visitors most often either rent a home or stay at an independent hotel or B&B, says Clark. "Prices vary, depending on what you find," she says.
Hotels can run $300 per night, and "the weekends will be higher," says Clark.
But you can find a host of free activities and inexpensive food options, too, she says. "And most of the beaches have concessions."
"South Hampton has many small restaurants," says Clark. And you can eat inexpensively, if you want.
Enjoy free "Concerts on the Green" Monday evenings in Montauk. Or check out works by Jackson Pollock, Willem de Kooning and William Merritt Chase at the Parrish Art Museum (free on Wednesdays).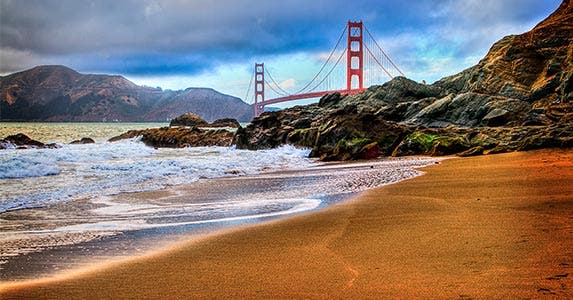 No. 1: San Francisco
Joshua Bozarth/GettyImages
What you might not know about San Francisco: "The west side of the city is all beach," says Laurie Armstrong, director of media relations for San Francisco Travel. "Ocean Beach is a beautiful white sandy beach."
"It's lovely for strolling, and the waves are beautiful," she says. But the water can be pretty cold, so surfers often wear wetsuits. And June through August is fog season, she says.
But summer also lasts a little longer in San Francisco — May through October — and the average cost of a night at a hotel during that time is about $263, says Armstrong.
There are ways to cut the price of a stay.
"San Francisco is the home of Airbnb," she says. "There are hundreds of places to rent, and that can also be a way to have an affordable experience."
Public transit in this city is practical and fun. You can take a streetcar from downtown San Francisco to Ocean Beach for about $2.50, says Armstrong.