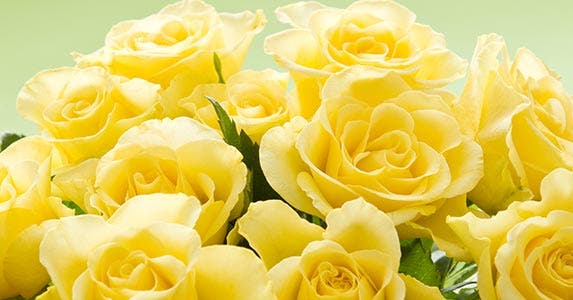 Great deals in February
February's a short month that's long on deals.
From Super Bowl specials to Valentine's Day deals to Presidents Day weekend sales, there really is a little something for everyone in February.
Whether you want a new big screen for the big game or some new sports gear to get out and play, there are plenty of ways to stretch a buck and score a bargain.
"Valentine's Day and Presidents Day are the main drivers of sales in February," says Kendal Perez, spokeswoman for CouponSherpa.com.
But shoppers also will find end-of-season sales on winter goods and a few discounts aimed specifically at Super Bowl fans, she says.
Forget what you may have heard about February flower prices; you can pick up fresh blooms — even roses — without breaking the bank, if you know the secret.
Want to stretch those dollars the furthest? Here's what's on sale in February, along with a few tips for getting the best prices.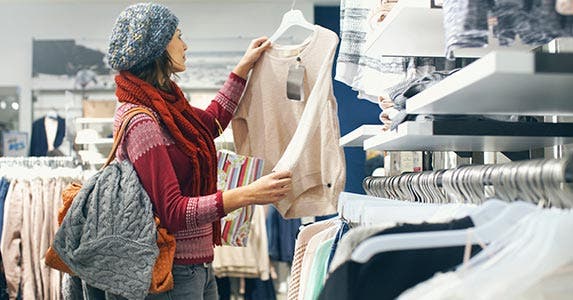 Winter clothes and sports gear
iStock.com/gilaxia
This month, "You'll be seeing some great clearance offers because it's getting near the end of the season," says Perez.
Throughout the month, winter clothing will be on clearance between 40% and 70% off, she says. That also will include winter accessories such as gloves, shoes and boots.
Another sale item this month is winter sports gear.
You'll find discounts from 20% to 40% off clothes and equipment for your favorite winter sports and activities — everything from skiing to snowboarding, Perez says.
"End-of-season sales are a good time to pick up items that you can use when the season comes around again," she says.
If you're shopping for a great price in February, skip: spring apparel. It's going to be debuting in February, so most of it is at full price, Perez says.
Have to get some spring things but need that discount? You will see some 20%-off buys on spring clothing over Presidents Day weekend (Feb. 13 through 15), she says.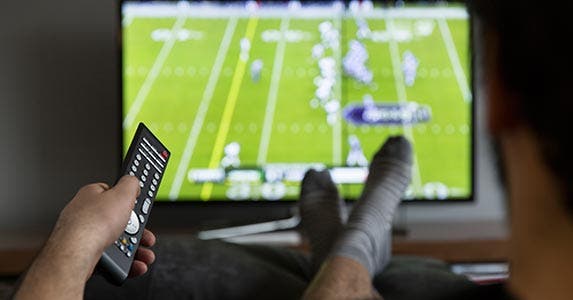 Big-screen TVs
iStock.com/TARIK KIZILKAYA
Thank the convergence of the Super Bowl (Feb. 7) and January's Consumer Electronics Show for some deals on big screens this month.
But this is one sale event with a short shelf life.
During the first week of the month, shoppers will see 20% to 40% discounts on last year's 40- to 50-inch models, Perez says. And there may be even deeper discounts on off brands, she says.
While most of the sales will be focused on the big screens, some appliance and big-box stores might extend those discounts to last year's smaller-screen models, too.
If you're shopping for a great price in February, skip: smartphones.
Many of the new models debuted at CES in January, but they haven't made it into the stores yet, says Perez. When they do, that's when you'll see some deep discounts on last year's phones, she says. Look for 30% to 50% off last year's models in March and April, she says.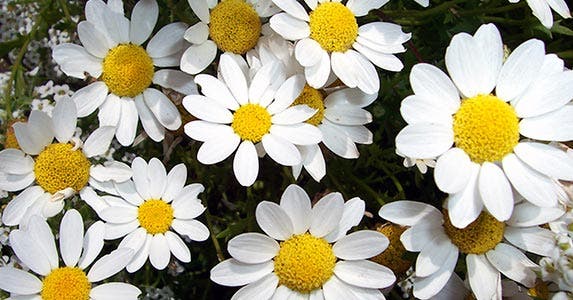 Flowers
iStock.com/kevinruss
Looking for flower bargains in February? Think daisies or tulips, says Rhoda Paurus, owner of St. Cloud Floral in St. Cloud, Minnesota.
Daisies are "not quite as common as the carnations, [plus] they're a long-lasting flower," she says. Look for prices of about $3 per stem this month.
February also falls right in the middle of tulip season, so these flowers are "an awesome choice," Paurus says. You'll pay roughly $10 to $15 for 10 stems.
If you're shopping for a great price in February, skip: red roses.
Love roses but hate February rose prices? Opt for another color.
Yellow, salmon, orange or lavender blossoms will go for $10 to $20 less per dozen than the deep-red ones, Paurus says.
In addition, your local florist also might be offering some Feb. 14 bargains, she says.
For florists, "Valentine's Day is what February is all about," Paurus says. "In 2016, it will be a little different because it's on a Sunday."
With no office deliveries, "A lot of florists will be coming up with creative ways to entice customers into their shops," which could make for some nice deals, Paurus says.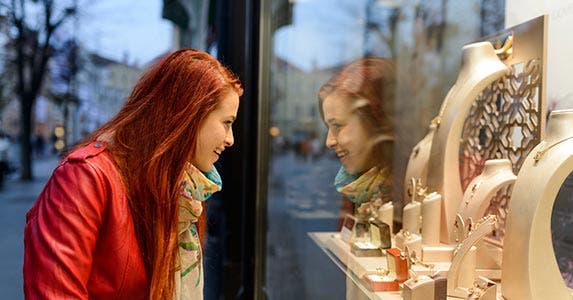 Jewelry
iStock.com/stock_colors
Been waiting to pick up a little something sparkly for yourself or a loved one? It might be on sale in February.
Look for jewelry sales with markdowns of 20% to 60% across the board — everywhere from online retailers to department and jewelry stores, Perez says.
Sales will include costume, as well as fine jewelry.
If you're shopping for a great price in February, skip: Valentine's Day-themed items before Feb. 15.
But after the big day, "Anything that screams 'Valentine's Day' will be on sale," says Perez. Look for discounts of 50% to 70% off on everything from wrapping paper to candy.
To be sure, items wrapped simply in red or pink can be recycled later in the year as birthday or Mother's Day presents, she says.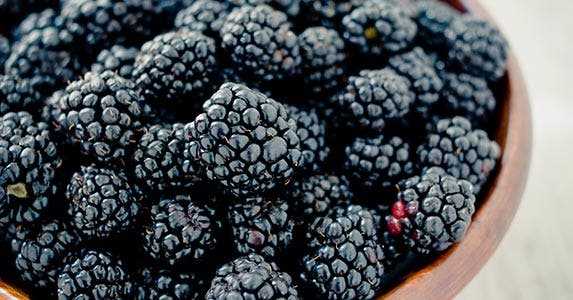 Berries and mangos
iStock.com/Tsuji
In February, you'll find some of the most flavorful blackberries of the year, along with low seasonal prices, says Kevin Doty, a global produce coordinator for Whole Foods Market.
Look for larger containers with prices that are about $1 less per pound than in January, he says.
Blueberries also will be a good buy — down about 25%, says Doty.
Another real treat in February: fresh domestic strawberries.
"Everybody's thinking of spring, and this is the first time you see domestic strawberries," he says. They'll be about $2 to $3 per pound — down $1 per pound from January, he says.
Juicy mangos, imported from South America's summer climes, will be a great deal in February, too. Normally $2.50 to $3 each, the prices will drop to $1.50 to $2, Doty says.
If you're shopping for a great price in February, skip: apples. February marks the end of apple season, plus it was a much smaller crop this year, Doty says. Expect less supply and higher prices.
Those seasonal apple prices will return in late August through January, he says.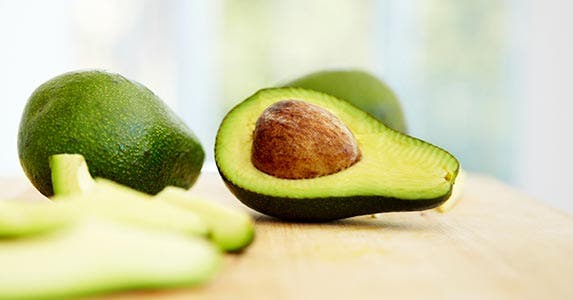 Game-day favorites
iStock.com/GlobalStock
Planning a little get-together for the Super Bowl? You can thank the big game for some big discounts on a few game-time noshes.
One of the best deals in February: avocados. Because they're popular Super Bowl fare, retailers are stocking up and cutting the prices, Doty says. Look for specials as low as $1 each or less, with deals starting in early February and continuing through the first half of the month.
Likewise, you'll also find some good deals on party platters loaded with colorful veggies, such as carrots, celery, cauliflower and mini sweet peppers. Look for deals of about 25% off from January, he says.
If you're shopping for a great price in February, skip: zucchini, yellow squash and eggplant. While folks are eager for signs that winter's on the way out, it's a little too soon to get the best deals on those traditional summer veggies just yet, Doty says. You'll find the best quality and prices starting in late spring and early summer.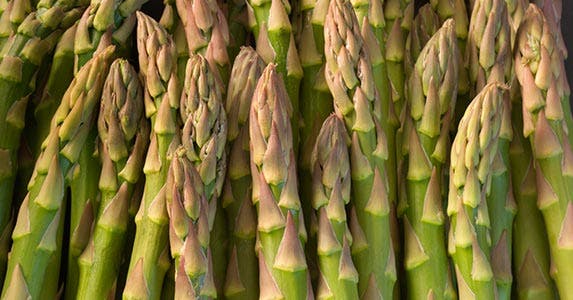 Early spring vegetables
iStock.com/YinYang
If you're looking for signs that winter is truly on its way out, one harbinger of spring will be front and center at the grocery store in February: fresh asparagus.
"(There's) a good increase in supply, and prices drop," Doty says. Look for big displays and price cuts of 25% to 30% from January.
Likewise, you'll see some good deals on red-leaf lettuce — about 15% less than those January prices, he says.
But if you prefer heartier greens, you're in luck: Cooking greens (full-bodied, flavorful options such as kale, collards and chard) will continue to sport lower price tags in February — about 25% lower than during the off-season, Doty says.
If you're shopping for a great price in February, skip: winter squash and sweet potatoes. The holidays are over and so are seasonal prices on those winter staples.
You'll find the best deals on sweet potatoes and hard squash from September through December, Doty says.