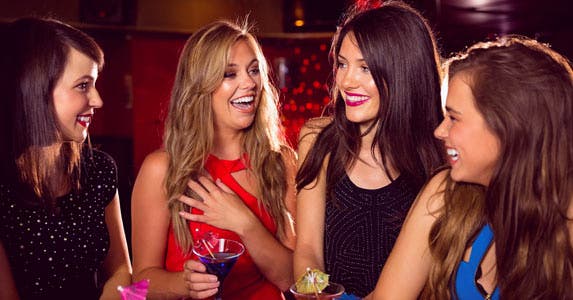 A big party can have a big bill
First, there's the airfare. Pricey. Then, the 4-star beachside resort. Sticker shock! A swanky booze cruise. Exorbitant. But how often do you get married?
Cha-ching.
If the night's fun didn't give your bachelorette partygoers a headache, the credit card statement definitely will.
Without careful planning, bachelorette parties can wreck a girl and rack up expensive bills for the bride and bridesmaids. No one wants to be remembered for putting best friends in debauched debt. Whether you're the maid of honor and chief planner or the bride with an eye toward frugal fun, try these tips to keep a bachelorette party affordable.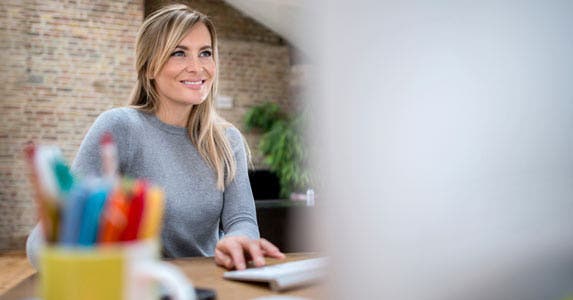 Begin with a budget
Run your estimated totals by bachelorette party attendees in advance, not after you've already booked the hotel and activities.
"Not everyone comes in with the same expectations," says Lauren Raouf, co-owner of My Best Friend's Weekend, a bachelorette party-planning service. Ask where people are coming from, and see if you can coordinate an affordable hub destination that works for women flying in from anywhere between Anchorage, Alaska, to Yuba City, California.
"Don't feel like you need to do the bachelorette party so close to the wedding," says Mollie Marrocco of the website That Bridal Blush. Date flexibility allows planners and guests to take advantage of off-season stays or road trips.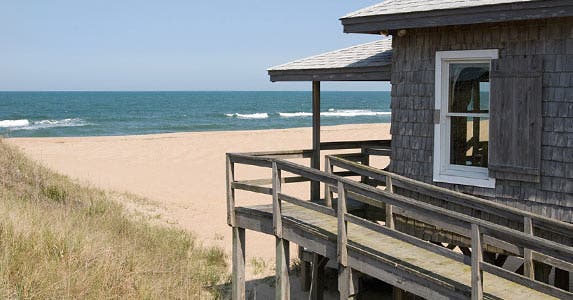 Avoid accommodation splurges
By renting an Airbnb or rental house, partygoers can lodge for 1 evenly divisible price, and a rental offers the opportunity to cook inexpensive, at-home meals.
For example, a large beach house in Atlantic City, New Jersey, runs $500 to $600 per night, but can accommodate 14 women in 5 bedrooms. You could try a budget-priced Atlantic City hotel room, which goes for $45, but your cost would balloon with your bar tab and restaurant charges.
By sleeping in a rental, bachelorette buddies also can enjoy a "pregame," Raouf says, and enjoy a glass of bubbly before heading out. But even if you're staying in a hotel, consider offering beer, champagne or mixed drinks before heading out to cut liquor costs.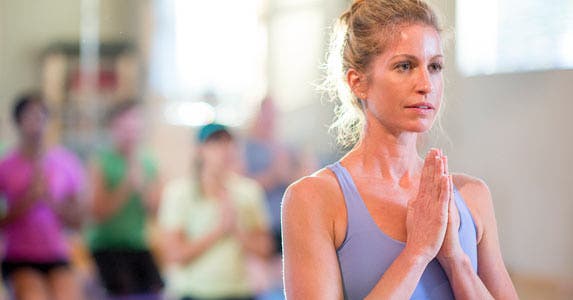 Dream up DIY activities
Forget the standard bachelorette activities, such as booze cruises that start at $64 per person. Ask if any of the attendees excel at a skill, Raouf says. Perhaps 1 member of the party teaches yoga and is willing to lead a group session. Maybe another just finished cooking school and is happy to whip up a pre-karaoke feast for the fest.
Or, spend less dough by enjoying do-it-yourself fun, such as baking cookies. At bachelorette parties, this often leads to interesting shapes.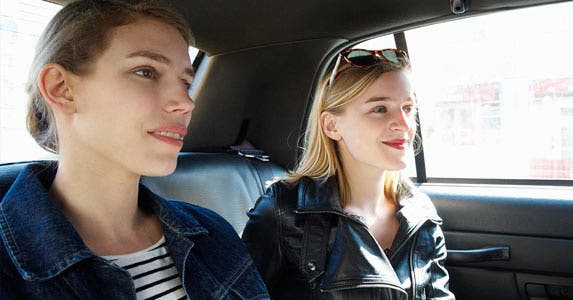 Cut commuting costs
Save money by using public transportation when available, with cab rides as a fallback, Marrocco says. She says that she started a pot for travel money that all women contributed to and pulled from.
"We started with $40 in the pot and used it for cab rides or other activities," Marrocco says. "That way, no one feels like they got screwed paying for a long cab ride. If it's just a night out, it may be worth renting a limo or something like that. Just make sure you have the max amount of ladies to get the cost down as low as possible."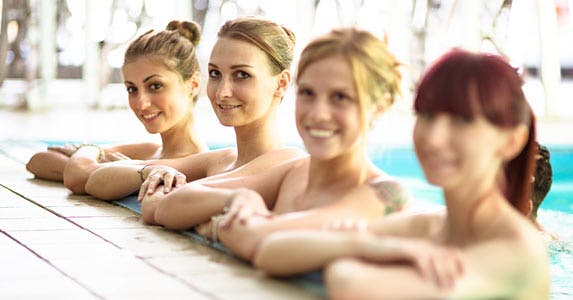 Seek tour discounts
Look for offbeat, affordable options not geared toward the bachelorette set. Try a ghost tour, or a kayaking or tubing excursion, says Raouf of My Best Friend's Weekend.
"If you have a big group, call whatever activity you are interested in and ask them if they can offer you a group rate. Usually, activities will want your business and are happy to accommodate you," Marrocco says, including amusement and water parks or active sports.
Even with something like a pole-dancing class, the cost can drop from $50 per person to $27 per person with a larger group.
Yet another group option? Groupon deals. Marrocco and her bachelorette party used coupon deals off the Groupon site to twirl in an aerial silks class in Las Vegas and snag a V Card (Vegas Nightclub Pass), which got them in to more than 40 Vegas clubs and lounges, and offered drink passes and deals.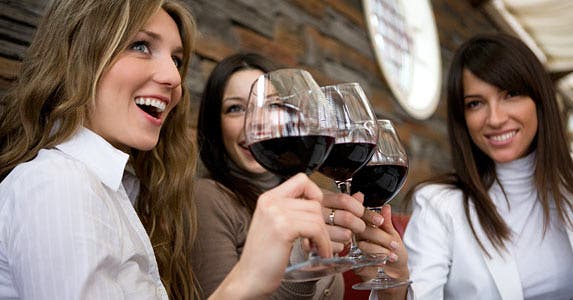 Simplify the celebration
Focusing on what really matters — spending time together — can mean simplifying the evening to a pub crawl or a night at a wine bar, Raouf says.
Andrea Sunderland-Quenet hosted a 12-person bachelorette slumber party in Victoria, British Columbia.
"Everyone brought their sleeping bags and ingredients for their favorite martini," she says, including the fixings for gummy-bear martinis. "Then we mixed and drank loads of different drinks, did our nails and watched movies like 'The Breakfast Club,'" she says.
In the morning, a few women worked together to cook breakfast — eggs, bacon, toast, fruit salad and plenty of coffee.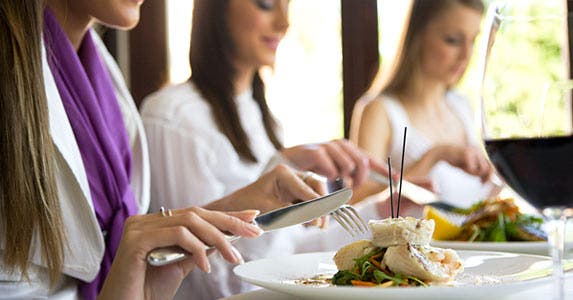 Restaurant requests
For dinners and drinks out, call around for bulk discounts, Raouf says. Some restaurants will offer special prices for larger groups on specific items or deals on bachelorette-party cocktails. It may take some calling around, but some restaurants will arrange a prix-fixe menu — a complete meal at a fixed price — for your bachelorette group, so prices are known in advance, which helps a bachelorette attendee stay on budget.
For example, at Nia Restaurant in Chicago, most menu items run $7-$15 each. But a 6-course Mediterranean tapas menu runs only $22 per person.
Get your group in during off-peak hours, generally before 6 p.m., to score the best deals and take advantage of happy hour well drinks.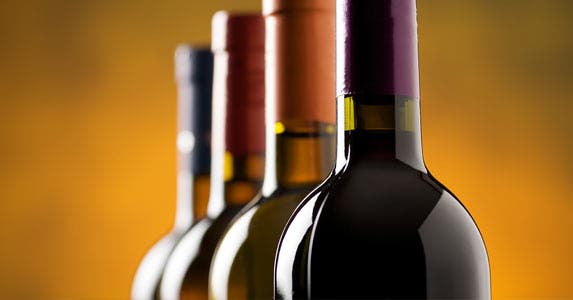 Present perfect
Either skip gifts for the bride, or go cheap. Rather than a $70 bra-and-undies set, bachelorette partygoers can offer wedding-day gifts. "If the couple is buying cases of wine for the wedding, everyone could bring a bottle of wine to the bachelorette that the couple could then pour during their reception," says Dana LaRue, author of the book "The Broke-Ass Bride's Wedding Guide," and founder of the blog TheBrokeAssBride.com.
"Similarly, you can easily just chip in and buy the bride a few drinks. The maid of honor will thank you," LaRue says.
Or, try underwear decorating, Raouf suggests. Buy underwear on clearance for $2.99 for each pair, then liven them up with fabric paint, sequins and Urban Dictionary definitions at the ready.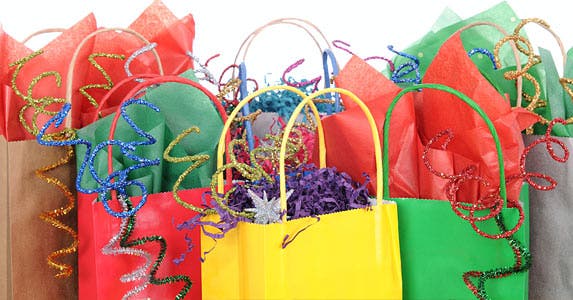 Find favors
Favors for attendees are nice, but not necessary, Raouf says. If there's cash to spare, sure, splurge for an engraved jewelry box ($36.17) or personalized satin robe ($52.95).
But for a low-cost alternative, Raouf suggests a trip to the local drugstore or Costco. For around $5 per person, you can assemble a day-after kit, featuring breath mints, hair ties, candy and yes, headache medicine.
Marrocco of That Bridal Blush website says something a bit more elaborate can be found on Etsy, where planners can find temporary tattoos for $2 each, hair ties for $1 each and scavenger hunts that offer the equivalent to souvenirs for $7 to $10.
"An expensive gift bag with a bunch of different souvenirs, decor and clothes could cost you upwards of $100 per person. The sky is the limit," Marrocco says. "Based on my research, you can get a tattoo, sash and truth or dare cards for $17, if you have a group of 4 girls."
The best souvenir of all? Those affordable bachelorette party memories, and oh, those Instagram photos.