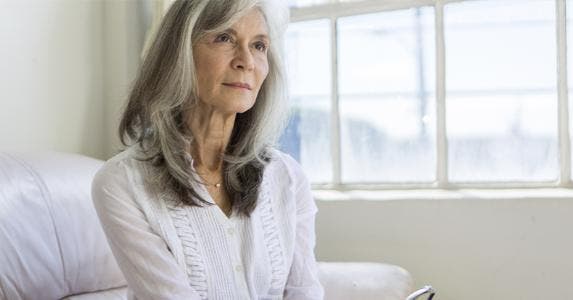 Dear Senior Living Adviser,
My husband died in February 2002 at the age of 61. I turned 60 years old in February of 2011. I was recently told that, as of age 60, I could've started collecting benefits on my husband's earnings, then on my own earnings once I turn 66.
Is this correct and is it too late for me to do this?
Yours truly,
— Judith Jumpstart
Luc-Richard Photography/Getty Images
Dear Judith,
Absent children at home, a spouse can claim a survivor's benefit at age 60, or age 50 if the surviving spouse is disabled. The benefit is a reduced benefit when it's claimed prior to the surviving spouse's full retirement age. You'll be turning 65 in February 2016, but your full retirement age is 66.
If you're looking to place your retirement in a relatively safe investment, check out the rates on certificates of deposit at Bankrate.com.
Retro payments of survivor's benefits?
The Social Security Administration limits retroactive payments of survivor's benefits prior to full retirement age in most cases to 6 months' worth of benefits. The maximum is 12 months.
If you work while getting Social Security survivor's benefits and are younger than full retirement age, your benefits may be reduced if your earnings exceed certain limits.
According to the Social Security Administration, "If a person receives widow's or widower's benefits and will qualify for a retirement benefit that's more than their survivor's benefit, he or she can switch to their own retirement benefit as early as age 62 or as late as age 70. The rules are complicated and vary depending on the situation, so talk to a Social Security representative about the options available."
Certificates of deposit are relatively safe investments to safeguard your retirement income. You'll find the best CD rates at Bankrate.com.
I'd suggest working with Social Security Solutions or Maximize My Social Security to decide on an optimal claiming strategy. For example, you can earn delayed retirement credits on your earnings record up to age 70, but you can't earn delayed retirement credits on a survivor's benefit. These services aren't free, but consulting with one could result in you claiming thousands more in Social Security benefits.
Ask the adviser
To ask a question of Dr. Don, go to the "Ask the Experts" page and select one of these topics: "Senior Living," "Financing a home," "Saving & Investing" or "Money." Read more Dr. Don columns for additional personal finance advice.
Bankrate's content, including the guidance of its advice-and-expert columns and this website, is intended only to assist you with financial decisions. The content is broad in scope and does not consider your personal financial situation. Bankrate recommends that you seek the advice of advisers who are fully aware of your individual circumstances before making any final decisions or implementing any financial strategy. Please remember that your use of this website is governed by Bankrate's Terms of Use.