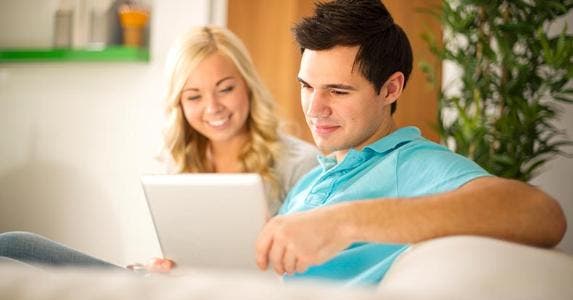 Opening a credit card doesn't have to be your only option when you need access to funds; there are also personal loans and personal lines of credit.
But what differentiates the 2? Let's take a look.
One is like a credit card …
A personal line of credit functions much like a credit card, says Bruce McClary, spokesman at the National Foundation for Credit Counseling.
"You're given a maximum amount that you can use over a period of time, and you can borrow against that amount as you need money," he says.
Just as you would repay debt on a credit card, "you're only making payments based on the amount that you borrow against the overall line of credit," McClary adds.
… the other is a lump sum
By contrast, a personal loan is a specific amount, which is disbursed to you at once in a lump sum. It has a fixed or variable interest rate, and a fixed repayment term.
"You can reasonably expect what your payment is going to be over that period of time each month when it comes due," McClary says.
What personal loans are used for
The personal loan product has been a key driver of growth for Wells Fargo over the past few years, says Stephanie Grant, spokeswoman at Wells Fargo. This is due to marketplace demand.
"Post-recession, customers were saddled with debt and are now looking to consolidate, pay down and pay off that debt," Grant says, "and a personal loan is a perfect opportunity to do that."
You could also tap a personal loan for home renovations and unexpected expenses, she adds.
If you have a solid idea of the amount you'll need to borrow, a personal loan might be the best way to go, says Michelle Dosher, managing editor at the Credit Union National Association in Madison, Wisconsin.
What lines of credit are used for
On the other hand, a personal line of credit is more suitable for those who have borrowing needs that vary.
"Once you're approved for that line of credit, then you can access a portion of that credit line at any time; you don't have to use the amount of money as a lump sum," Dosher says.
A line of credit would be useful for a project for which the total cost is unclear, says Sonya McDonald, executive vice president and chief lending officer at Randolph-Brooks Federal Credit Union in Live Oak, Texas.
"For example, you may be in the process of planning a wedding and know you will need additional funds," she says.
Some borrowers use personal lines of credit as an alternate overdraft protection option on a checking account, McDonald adds.
It helps to be creditworthy
Before you decide to borrow with either a personal line of credit or a personal loan, determine your need, Grant says.
There is a credit evaluation process for both products, Dosher says, so not everyone is automatically eligible.
"You need to have good credit for either (product)," she says, "or strive to have good credit."
Knowledge is power when it comes to your credit. Get your credit score for free at myBankrate.
Consider costs and interest rates
Consider the interest rate and any other associated costs. "You have to think about your ability to repay the amount that you're borrowing," McClary says.
Unsecured loans, such as personal loans, usually have higher interest rates than those that are secured, such as home equity lines of credit.
"If you are looking for a personal loan to make updates to your home, you may want to consider a lower-rate home equity loan instead, if you have built up equity during your years of ownership, as the rates may be more affordable," McDonald says.
Be careful not to borrow too much from a personal line of credit, Dosher warns.
"Excessive borrowing against a line of credit could get somebody into financial trouble just as folks can get in trouble if they continue racking up credit card debt," she says.
McClary agrees. "It's not a good idea to bite off more than you can chew."
Let Bankrate help you choose a personal loan lender.