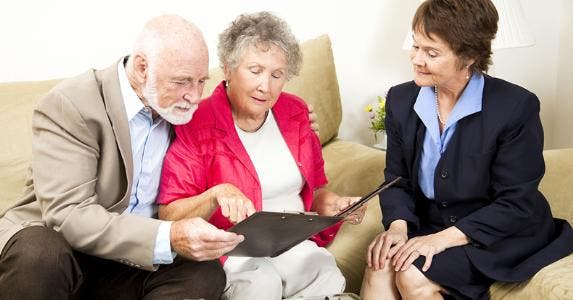 The life insurance settlement market, which enables seniors to cash in unwanted life policies for more than their insurer is willing to offer but less than the full death benefit, has experienced an upturn lately, thanks in part to the economic downturn of the past few years.
The crushing blow of the Great Recession, combined with a ground-shaking 2012 report from the Society of Actuaries that found that baby boomers are financially ill-prepared for their own longevity, has cast life settlements in a more positive light.
Now that investors are taking a second look at an asset with the potential to generate double-digit returns in the current low interest rate environment, the life settlement industry has embarked on a campaign to reintroduce itself to consumers, financial planners and the life insurance industry itself.
"All of a sudden, it's regroup time," says Darwin Bayston, president and CEO of the Life Insurance Settlement Association, or LISA, a nonprofit trade association based in Orlando, Florida. "We're making a tremendous effort to hit the reset button by creating greater consumer awareness."
Life settlements get a new image
The reputation of life settlements suffered by association with the abuses surrounding viatical settlements — buying another person's life insurance policy — for terminally ill AIDS patients in the 1980s and the sketchy stranger-originated life insurance policies, or STOLI, which are now banned in some states.
But as nest eggs shrunk and longevity grew, life settlements and that other misunderstood and oft-maligned product, reverse mortgages, found themselves suddenly welcomed by financial advisers as something more than a product of last resort for the destitute and terminally ill.
"Financial planners are taking a more holistic approach to planning today," Bayston says. "There's a lot of synergy with reverse mortgages and life settlements because, whether you have a home or a life insurance policy, if you can get money out of those things that you otherwise wouldn't have, that's a tremendous safety net for you."
When it comes to getting straight cash out of a whole, universal or convertible term-life policy, nothing short of dying beats a life settlement.
"Typically, you're able to get six to eight times more than the policy's cash value with a life settlement," says Jeffrey McGregor, a retired top insurance executive who sits on the board of GWG Life, a Minneapolis-based life settlement provider. "Do you want to take $6,000 from the insurance company or $36,000 from a life settlement? People need to know there is another option to just surrendering your policy."
Widespread life settlement regulation
While other industries lobby hard against regulation, life settlement welcomed it with open arms, and in some cases, helped to draft it. According to LISA, 42 states have passed legislation regulating life settlements. Of those, six require life insurers to notify policyholders of all their options, including life settlement, when a policy is about to lapse. And two states — Kentucky and Texas — have gone one step further by allowing life settlement recipients to put their proceeds toward long-term care without barring them from enrolling in Medicaid, a model other states hope to follow.
"STOLI is yesterday's news; the bad cards have been dealt out of the business," McGregor says. "Can you trust life settlements? Absolutely. No one is going to get away with gouging on the sale of life settlement policies anymore because it's all disclosed."
With an eye toward the 76 million baby boomers now entering retirement, life settlement companies are tailoring new permutations that appeal to the Woodstock generation, including the option to sell part and retain part of your life insurance policy for those on the fence.
"Compared to a reverse mortgage, you may have a lot less trouble giving up part of a life policy than you would your home," Bayston says.
End of life insurance monopoly
The sheer size of the life insurance policy pool that qualifies for settlement (an estimated $170 billion) is not only generating interest from pension and hedge fund investors, it may be creating a budding synergy as well with the deep-pocket industry that spawned it — life insurance. Two representatives of the American Council of Life Insurers addressed the 2013 LISA annual fall conference, marking a notable thaw in what had been an icy relationship to date.
Lauren Cohen, a professor of business administration at Harvard Business School, has been tracking life settlement's quest for industry respect and consumer awareness since he assigned life settlement contracts as an asset class for his investment students to consider. In his view, the life settlement industry is essential to providing the market competition necessary to end what has been an insurance company monopoly on surrender fees.
"Before life settlements, insurance companies were essentially getting a valuable asset for free in some cases, or for a very, very small surrender fee," he says. "From the life insurer's perspective, they would never pay for this if they didn't have to."
Cohen says consumers win, if and when life insurers decide to invest in the life settlement market.
"Given how large they are, it would increase the size and scope of this market to where competition for these contracts would be so much greater, driving up the offers for consumers," Cohen says. "It's a bit early to call this a tipping point, but there is a lot of positive momentum, which is great. When life insurers sign off on this, then it's over. Then, life settlements will be a mainstream product."

More On Life Settlements: