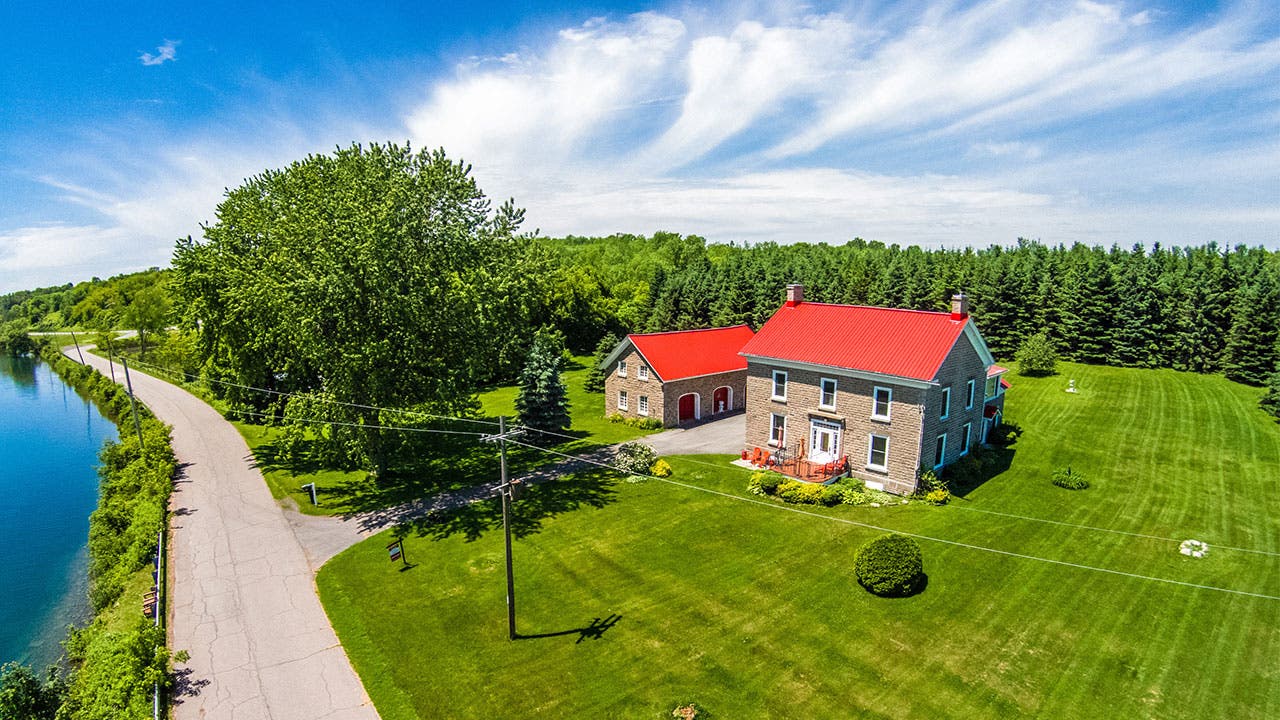 Homeowners have more equity today than ever before.
Americans have $5.4 trillion in total tappable equity, which is 10 percent higher than the previous record high in 2005, according to Black Knight, a mortgage-focused data analytics company.
So, the opportunity to get a cash-out refinance, home equity loan or home equity line of credit is alive and well. But how much equity can — or should — you extract from your home?
Banks limit how much equity you can take
Years ago, homeowners could borrow up to 100 percent of their equity, says Jay Voorhees, broker and owner of JVM Lending, a mortgage company in Walnut Creek, California.
Today, most lenders put significantly lower limits — like 80 to 90 percent — on home equity borrowing.
Calculating how much you can get from a home equity loan is straightforward. If your home is valued at $300,000 and you owe $250,000, then you have $50,000 of equity in your home. If the bank gives you a loan for 80 percent of your equity, you would get $40,000 (50,000 x 0.80 = 40,000).
Know how much you need
Voorhees says borrowers should "go to the limit" with a home equity line of credit, or HELOC, because they don't have to tap the full amount of the credit line that's available.
That might be smart from a financial perspective, but for some people, the temptation of an open credit line can be a problem.
A conservative approach is also recommended for a cash-out refinance or home equity loan, either of which involves a fixed amount, rather than an open credit line.
Consumers who want to tap equity for home improvement projects — the most common use of this type of loan — usually settle on a specific amount, plus some wiggle room for cost overruns, says Kelly Kockos, senior vice president of home equity for Wells Fargo in San Francisco.
If you're looking to tap the value in your home, learn more about the requirements to borrow from your home equity.
Know how each type of loan works
Cash-out refis, home equity loans and HELOCs aren't risk-free.
Borrowers should try to pay off a HELOC, in particular, within a reasonable time, though they may elect to keep the line open for future use.
Home equity loan
A second mortgage for a fixed amount, at a fixed interest rate, to be repaid over a set period.
Home equity line of credit (HELOC)
A second mortgage with a revolving balance, like a credit card, with an interest rate that varies with the prime rate. Pronounced HE-lock.
Cash-out refinance
A mortgage refinance for more than the amount owed. The borrower takes the difference in cash. Also called a cash-out refi.
Home equity rates are still low
Home equity loans and HELOCs typically carry much lower rates than credit cards.
"Home equity loans are advantageous because the rates are usually lower, and they're easier to qualify for since the banks are using your house as collateral," says Samuel Rad, CFP professional at Affluencer and instructor at UCLA.
For example, as of April 25, the average interest rate on variable-rate credit cards is 16.93 percent, compared with 5.57 percent on home equity loans and 5.90 percent on HELOCs.
This makes home equity loans or HELOCs a good option for consolidating high-interest debt. One important factor: Under the new tax plan, starting in 2018, home equity interest payments are no longer tax-deductible unless they're used for home improvements or renovations.
With a cash-out refinance loan, you essentially replace your mortgage with a new one. This means you will just make higher monthly payments, which will include the money you were loaned.
People who are in the second half of their mortgage amortization should beware, Rad says, as they will have to start paying interest all over again with a cash-out refi loan.
"In a 30-year fixed-rate mortgage, people are paying interest for the first 15 years," Rad says. "After that, they begin paying down their principal. The drawback of a cash-out refi is that the process resets, and they have to start paying interest again."
Remember: Home values can crash
One reason to be careful with home equity loans is that the value of your home can fluctuate — up or down — over time. If you take out a big loan and the value of your home drops, you could end up owing more than what your house is worth.
"We had a financial crisis just nine years ago, which showed us home values can drop suddenly. This is something borrowers should think about before taking out equity from their home," says Ben Dunbar, an investment adviser representative for Gerber Kawasaki Investment and Wealth Management.
Your house is on the line
Before taking out a home equity loan, remember that if you default for any reason, you can end up losing your home.
"The risks of getting home equity loans are big because your house is the collateral," Dunbar says. He recommends you know exactly how much you need and try to repay it as soon as possible.