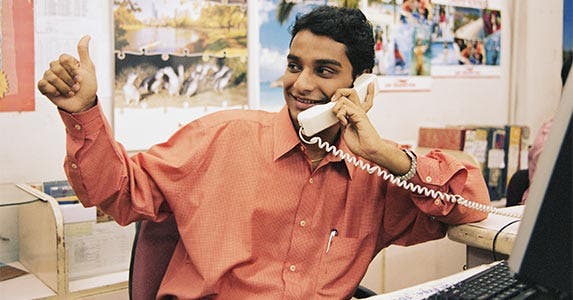 Declining careers in the age of technology
For many Americans, the age of technology has quashed all hopes of a lifelong career.
Within the next decade, the U.S. Bureau of Labor Statistics predicts such heretofore rock-solid careers as bank tellers, insurance underwriters, telephone operators, jewelers and even reporters (ouch!) are increasingly unlikely to carry us from graduation to retirement.
"Automation, new technologies and software improvements are very common themes in many of the projected declines," says Frankie Velez, a BLS bureau chief of occupational outlook studies.
Staying current on the latest technology is especially important if you are employed in one of these 10 fading careers and hope to change to a new job.
RATE SEARCH: Get interest on your savings starting today! Shop money market accounts at Bankrate.com.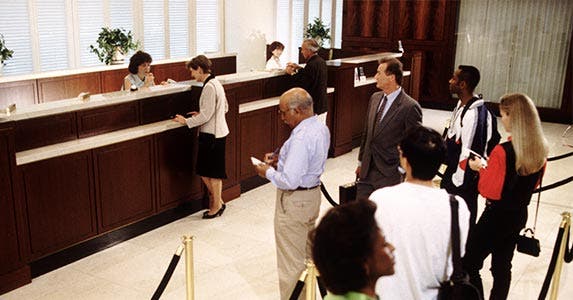 Bank tellers
Chuck Savage/Getty Images
Jobs in 2014: 520,500
Job change through 2024: -40,000
Job outlook: 8 percent decline
It's not hard to figure out why bank tellers are going the way of the Blackberry: The rise of mobile payments is making brick-and-mortar banks superfluous.
"Historically, job growth for tellers was driven by the expansion of bank branches, where most tellers work," Velez says. "However, the number of bank branches has been in decline because of industry consolidation and technological change," meaning online and mobile banking.
On the plus side, Jenn DeWall, a Denver-based millennial career and life coach, says there's no waiting line to become a bank teller today.
"From the millennial perspective, I think there is an overall distrust in banks," she says. "In addition, the starting pay for many positions is not enough to cover student loan obligations, and there is not an appealing long-term career path."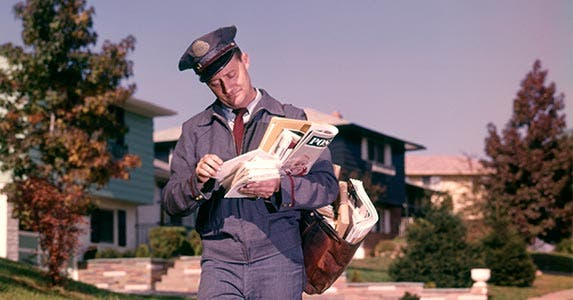 Postal workers
H. Armstrong Roberts/Getty Images
Jobs in 2014: 484,600
Job change through 2024: -136,000
Job outlook: 28 percent decline
If you haven't sent a letter or purchased stamps in years, you probably can guess why joining the U.S. Postal Service may not be one of the best growth careers. We're all online and mobile now.
"The postal system has struggled with fewer packages being sent and more private competition," DeWall says.It is not what it once was."
Velez concurs: "Automated sorting systems, cluster mailboxes and tight budgets will adversely affect employment."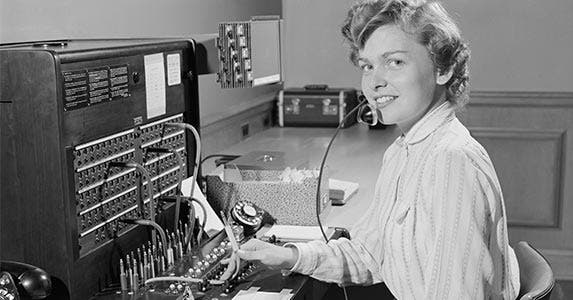 Telephone operators
H. Armstrong Roberts/ClassicStock/Getty Images
Jobs in 2014: 13,100
Job change through 2024: -5,500
Job outlook: 42 percent decline
For a quick tutorial on why telephone operators are on a precipitous decline, pick up the nearest phone and dial zero.
"Automated phone operation systems have been replacing, and will continue to replace, human telephone operators," Velez says.
No argument from DeWall. "Landlines are a thing of the past and most millennials do not own one," she says. "It's a shrinking industry with limited long-term growth opportunities."
Jenny Foss, a Portland, Oregon-based recruiter and founder of the JobJenny.com career blog, agrees: "Jobs that exist today that can readily be accomplished via automation — especially those that are dull, dirty or dangerous — will either be eliminated in the coming years or become scarce."
RATE SEARCH: Want more out of your money? Shop Bankrate today for the best high-yield CD rates.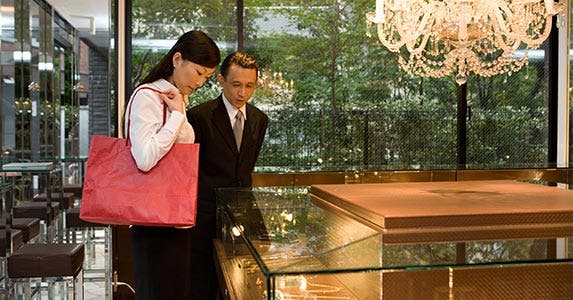 Jewelers
Sven Hagolani/Getty Images
Jobs in 2014: 39,800
Job change through 2024: -4,500
Job outlook: 11 percent decline
What? No more jewelers? Well, not exactly. It turns out that automation isn't the biggest obstacle that precious gem cutters face today.
"Employment of these workers is expected to decline because most jewelry is now manufactured outside of the United States," Velez say. "Additionally, traditional jewelry stores may continue to lose some of their customers to nontraditional sellers, such as department stores, and this shift is also likely to result in declined employment levels for jewelers and precious stone and metal workers."
DeWall finds few aspiring jewelers among her young clientele. "Millennials have a limited income, and the money they do have is invested in experiences more than expensive material objects," she says. "If they went to college, they're less likely to see this as a career that could financially support them."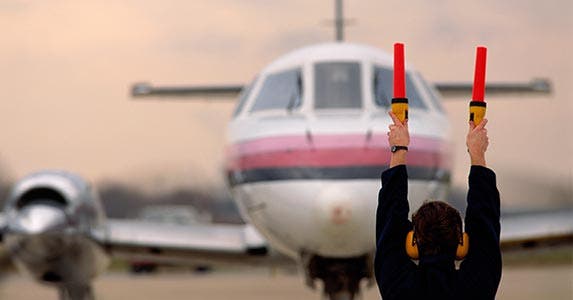 Air traffic controllers
Chris Shinn/Getty Images
Jobs in 2014: 24,500
Job change through 2024: -2,100
Job outlook: 9 percent decline
Despite their frequent appearances on the nightly news of late, the number of eyes-on-the-skies controllers who keep air traffic moving is quickly thinning.
"New technology — a satellite-based system — is expected to allow individual controllers to handle more air traffic," Velez says.
From the millennial perspective, DeWall says life in a windowed runway tower holds little appeal.
"It's difficult to enter the industry, and it has lackluster job growth and limited opportunity to change jobs," she says. "Millennials desire to be constantly challenged and learning. This may not be the best fit for those that prioritize learning and growth."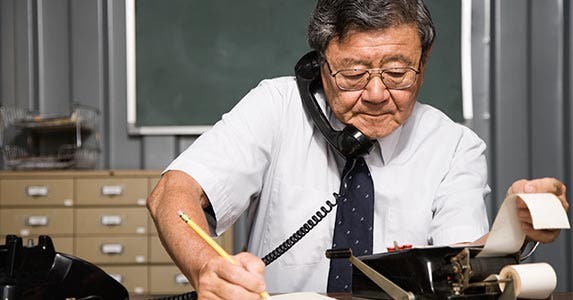 Accountants, bookkeepers, auditing clerks
Hill Street Studios/Getty Images
Jobs in 2014: 1,760,300
Job change through 2024: -148,700
Job outlook: 8 percent decline
Accountants and bookkeepers endangered? Believe it, Velez says.
"Software improvements, such as cloud computing, have automated many of the tasks performed by bookkeepers. As a result, bookkeepers will increasingly be hired on a contract basis through third-party bookkeeping firms rather than being held on staff," he says.
However, Brian Fetherstonhaugh, chairman/CEO of OgilvyOne Worldwide and author of "The Long View: Career Strategies to Start Strong, Reach High, and Go Far," cautions professionals in this sector against changing course too quickly.
"If you find a culture that enables you to continue to grow, be very, very reluctant to give that up," he says. "Find new growth opportunities within that same firm."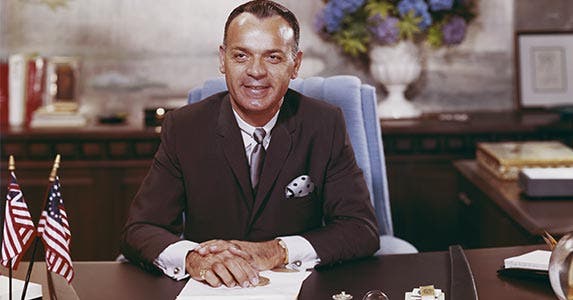 Insurance underwriters
Tom Kelley Archive/Getty Images
Jobs in 2014: 103,400
Job change through 2024: -11,700
Job outlook: 11 percent decline
Never mind that you may not know what an insurance underwriter does exactly; Velez says their days are numbered.
"Automated underwriting software allows workers to process applications more quickly than before, reducing the need for underwriters. As this technology improves, more underwriting decisions can be made automatically," he says.
Good riddance, says DeWall: "This is a job that, for lack of a better word, isn't necessarily appealing, I think in big part because of the difficulty of understanding its career path."
After all, an underwriter uses computer software programs to decide whether to approve your application for insurance and under what terms. Insurance issuers and consumers today find less and less need for the middleman.
RATE SEARCH: Shop today for the best mortgage deal at Bankrate.com.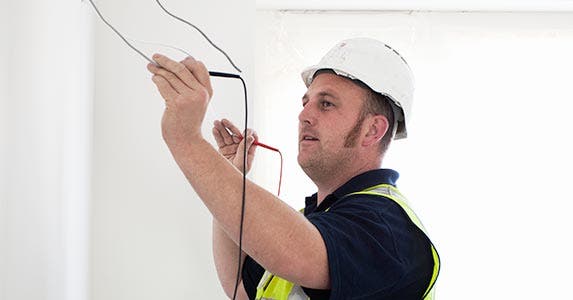 Telecom cable installers/repairers
Hugh Sitton/Getty Images
Jobs in 2014: 218,600
Job change through 2024: -7,800
Job outlook: 4 percent decline
No more "cable guy?" It's a sign of the times again, Velez says.
"Consumers are increasingly demanding wireless and mobile services, which often require less installation, instead of landline-based services," he says. "This shift in demand means that telecommunications companies are expected to require fewer telecommunications equipment installers."
DeWall says becoming the cable guy has little appeal to young job seekers, for one significant reason.
"I think the pay is a big part of it. At an average of less than $14 an hour, it's not a financially sustainable option to support long-term goals, such as owning a home or starting a family," she says. "If you're going to go into a trade, it's more desirable to pursue the more lucrative positions, like electrician or pipefitter."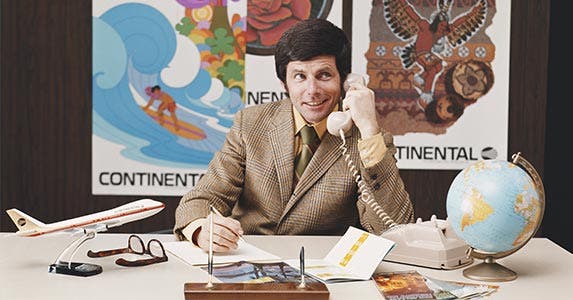 Travel agents
Tom Kelley Archive/Getty Images
Jobs in 2014: 74,100
Job change through 2024: -8,700
Job outlook: 12 percent decline
A young person's response to the declining fortunes of travel agents might well be, "What's a travel agent?"
"The ability of travelers to use the internet to research vacations and book their own trips is expected to continue to suppress demand for travel agents," Velez says. "An increasing amount of travel is also expected to be booked on mobile devices."
DeWall says job seekers today already consider this career obsolete.
"I don't think this is even considered as an option because it's not a service they utilize," she says. "If they're looking to book a trip, it's through an online service like Kayak or Expedia, versus working with an individual directly."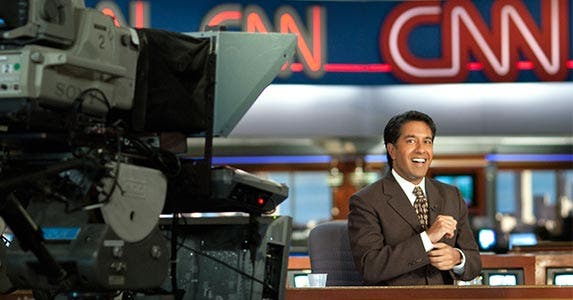 Print and broadcast journalists
Steve Raymer/Getty Images
Jobs in 2014: 54,400
Job change through 2024: -4,800
Job outlook: 9 percent decline
Ouch! This one hurts! According to Velez, employment of reporters and correspondents is projected to decline 8 percent, while employment of broadcast news analysts is projected to decline 13 percent from 2014 to 2024.
The reason? "Declining advertising revenue in radio, newspapers and television will negatively impact the employment growth for these occupations," Velez says.
DeWall doubts the decline will crush the dreams of most millennials.
"Millennials are making a bigger shift to supporting grass roots or start-up companies such as Vice that are smaller in scale but have a larger global impact. Plus, while there may be desire, there's likely less opportunity for millennials with limited career experience to break into the industry," she says.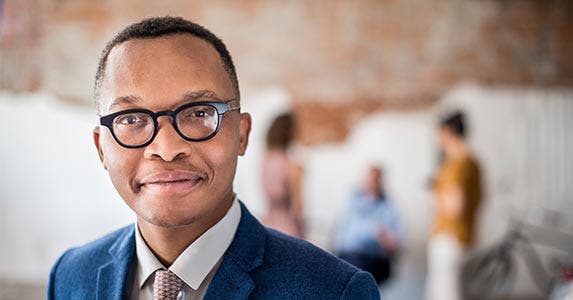 Worried about your job? Build up savings
Portra Images/Getty Images
How can you ensure that your job doesn't retire before you do? OgilvyOne's Fetherstonhaugh recommends the four R's:
Reframe your experience to emphasize your skills.
Rejuvenate your skills to stay current.
Reconnect with your social networks.
Reboot with your champions and mentors.
Build up your savings if you're in one of these careers in case you find yourself out of a job.
RATE SEARCH: Beef up your savings for an emergency like a job loss. For the best rates, try Bankrate.com.