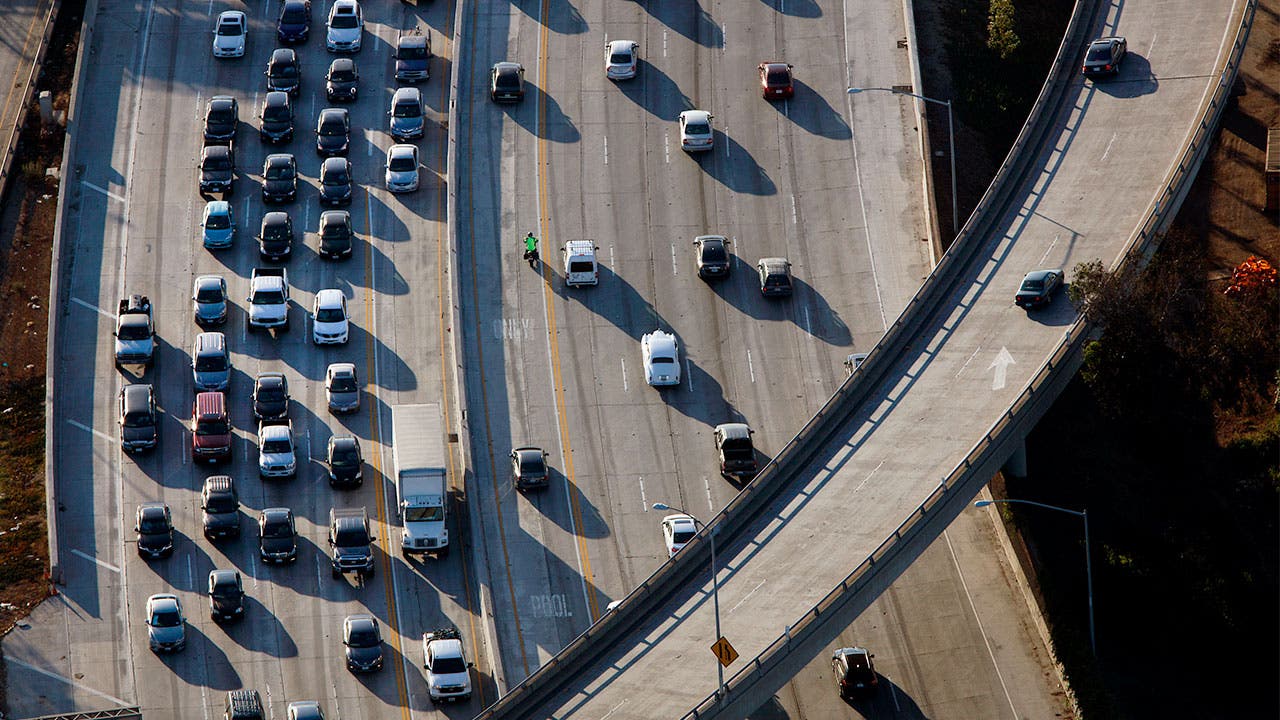 Having car insurance is helpful, and in most cases it's mandatory. But having coverage you didn't sign up for can wreak havoc on your finances.
Last July, Wells Fargo announced that it would pay about 570,000 auto loan customers around $80 million after many insured borrowers were forced to purchase unnecessary coverage. About 20,000 people who defaulted on their loans as a result had their cars repossessed, the bank said in a press release.
The news came weeks after a judge gave an initial OK to a settlement with Wells Fargo customers over unauthorized bank and credit card accounts opened in their name. It was also after borrowers in bankruptcy sued Wells Fargo for modifying mortgages without permission. The Federal Reserve recently punished the bank for its incompetence by restricting its growth and replacing four board members.
Now it appears that Wells has made more mistakes in the process of issuing refunds to auto loan customers and homeowners hit with mortgage rate lock extension fees, according to the Wall Street Journal.
Letters sent by accident
Reportedly, 38,000 customers who were charged for auto insurance they didn't need were accidentally sent a letter that didn't include a refund. The error was due to a coding mistake caught by a Wells Fargo vendor.
One individual who isn't a Wells Fargo customer received a check, says Wells spokeswoman Catherine Pulley. For some customers expecting refunds, the amount they were told they would receive was incorrect, the WSJ reported. Others who didn't have the unneeded auto insurance were reportedly told that they were getting refunds.
The bank is reaching out to customers who were impacted, Pulley says. Customers who have questions are welcome to call the bank.
In a recent filing with the Securities and Exchange Commission (SEC), Wells Fargo stated that customers affected by the auto insurance debacle should expect to receive about $130 million in remediation. Originally, the bank stated that consumers would receive about $80 million.
Customers may have already had insurance
A report from Oliver Wyman, a global consulting firm, says more than 800,000 debtors were affected by issues with the auto insurance program, which Wells Fargo ended in September 2016. Many customers were hit with overdraft fees and late payments, and some—who had funds automatically withdrawn from their accounts—never realized they were paying for additional insurance.
To avoid facing a similar situation, review bank statements and anything you receive from your lender. If you have automatic bill pay, taking those extra precautions is particularly important.
"I think there's a false sense of security that comes with putting something on autopay that tends to lead people not to pay as close of attention to that account as they should," says Chris Kukla, an executive vice president at the Center for Responsible Lending.
Next steps
So far, Wells Fargo has provided more than 100,000 checks to auto loan customers, according to the WSJ. Refunds are being issued in phases.
"We are focused on making things right for our customers and ensuring this large-scale remediation happens correctly and as quickly as possible," Pulley says in a statement. "Communications to date have been intentionally focused on accounts with smaller refunds and requests for customers to send us additional information. We're handling it this way so if there are any issues with the process, we can catch them quickly and make adjustments along the way. We'll continue working very closely with our vendor and we expect the remediation to be substantially complete by the end of second quarter, 2018."
While you're waiting for your refund, request a free copy of your credit reports. The bank said it would contact credit reporting agencies and address credit problems.
Repossessions and delinquencies can lower your credit score. But once they're removed, John Ulzheimer, credit expert and president of the Ulzheimer Group, says they should no longer hurt you.
"The minute Wells has that stuff deleted, then the credit scores are going to adjust appropriately and that's it," he says. "No more problems."
Legal obstacles
Some auto loan customers have arbitration agreements in their contracts. That means getting your day in court may be difficult. But it's not impossible. Lawsuits have been filed and regulators have complained.
And in a regulatory filing with the SEC, Wells Fargo said issues with its auto lending practices may result in "formal or informal inquiries, investigations or examinations from federal, state and/or local government agencies, and may also subject the Company to litigation."
In a review of the Wells Fargo's structure, operations and board of directors, an independent law firm found that the bank's decentralized structure allowed problems to remain hidden. A separate review of its sales practices was recently expanded.
Taking matters into your own hands
Ironically, a Consumer Financial Protection Bureau (CFPB) rule that would've make it easier for individuals to join together and sue banks was recently overturned.
For now, Wells Fargo auto loan customers should file complaints with the CFPB and the Office of the Comptroller of the Currency, says Ed Mierzwinski, the federal consumer program director and senior fellow for the U.S. Public Interest Research Group.
Contacting your state's attorney general is another option.
"If they receive multiple complaints from consumers in their state, that attorney general can often intervene with the lender to try to make things right," Kukla says. "So at least if people call in to their attorney general, oftentimes if they are acting on behalf of even a couple of consumers, they may have some leverage as well."